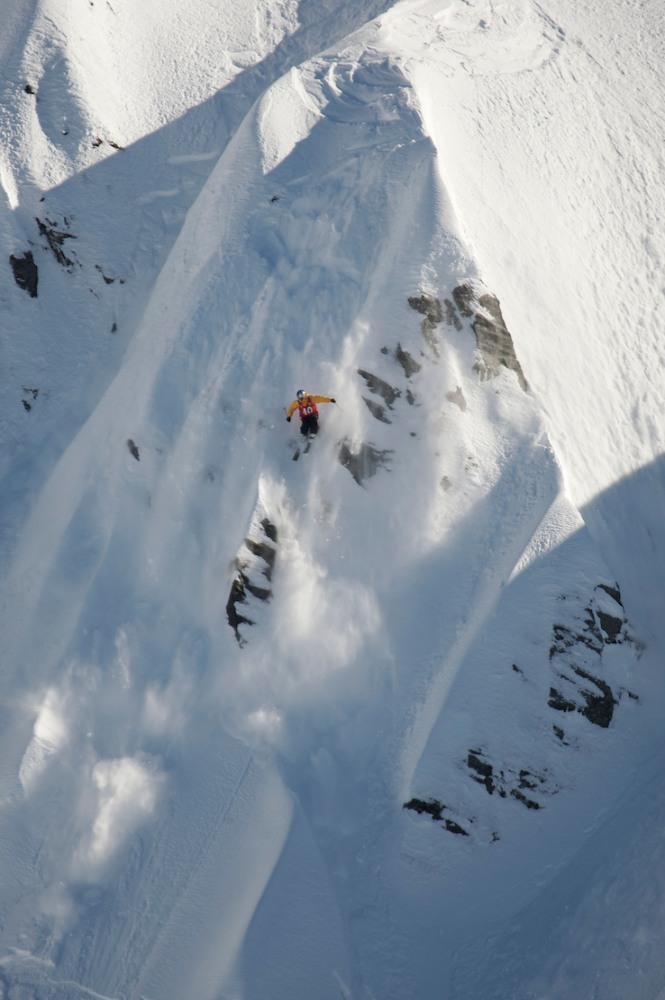 New Zealand (27th May 2010) – The World Heli Challenge ski and snowboard festival will be held in the Mount Aspiring National Park region near Wanaka and Hawea in New Zealand's South Island, from July 30th to August 8th, 2010.
The success of last years "resurrection" certainly caught the attention of international athletes, media and sponsors, as the 2010 competition goes from strength to strength in gaining global popularity as one of the most captivating events on snow.
50 athletes representing the cream of talent from over 6 countries will participate. The 2010 format has been slightly revised and will consist of an Extreme Day and a Freestyle Day.
Helicopter accessed terrain provides beyond doubt the best snow conditions for the athletes to truly challenge themselves in. 2009 snowboard Champion and former Olympian, Rip Curls Andy Finch (U.S.) exclaimed the World Heli Challenge as "the most incredible experience in snowboarding, I have to say that I just had the best run of snowboarding in my life!". Geoff Small (NZL) adding "The World Heli Challenge is a very unique event that combines our passion, our lifestyle and the opportunity to challenge ourselves against other competitors in a format that blows everyone's mind every year."
Athletes get to test their mettle not just among their peers, but against nature itself. They take what they've learnt in the terrain parks and half pipes of resorts and up the ante in the backcountry. The only other event of its kind is its sister event, the "King of the Hill" Snowboarding Championships held in Valdez, Alaska.
The Big Air Returns!
2010 will also see the return of snow being trucked into town as a teaser to what is still today the biggest snow event ever staged in the Southern Hemisphere.
The "Wanaka Big Air" was a side attraction to the World Heli Challenge staged from 1995-2001. Snow was trucked down from Cardrona resort into town to create a huge ski and board jump in front of 8,000 spectators. For 2010 there will be a return of this event, albeit on a smaller scale, to be held at the After Burner Party in Lake Hawea Hotel on Saturday night August 7th.
Full event details, including a comprehensive contest and entertainment schedule will be published soon on the new http://live.tetongravity.com/_World-Heli-Challenge/group/93623/75233.html.
Further information and entry details can be requested by emailing info@worldhelichallenge.com or calling +61- (0)427427761.
The World Heli Challenge is proudly supported by Volkl, Marker, Corona, Rip Curl, Snowsports New Zealand, Dakine and Haka Tours. Media partners include ONE HD, Mountainwatch.com and Exstreamtv.co.nz