The Freeride World Tour 2014's relocated 4th stop, which was moved to Snowbird after a lack of snow at the traditional Kirkwood venue, continues to be postponed for the opposite reason: too much snow. 22 inches arrived to start the weekend, delaying the start of the big-mountain contest due to snow safety concerns, and another storm due to arrive tomorrow is pushing back the start of the contest even further. Over the course of the weekend, the Baldy venue slid big, heightening snow safety concerns, and the FWT is apparently going to run the competition on a different venue this Wednesday.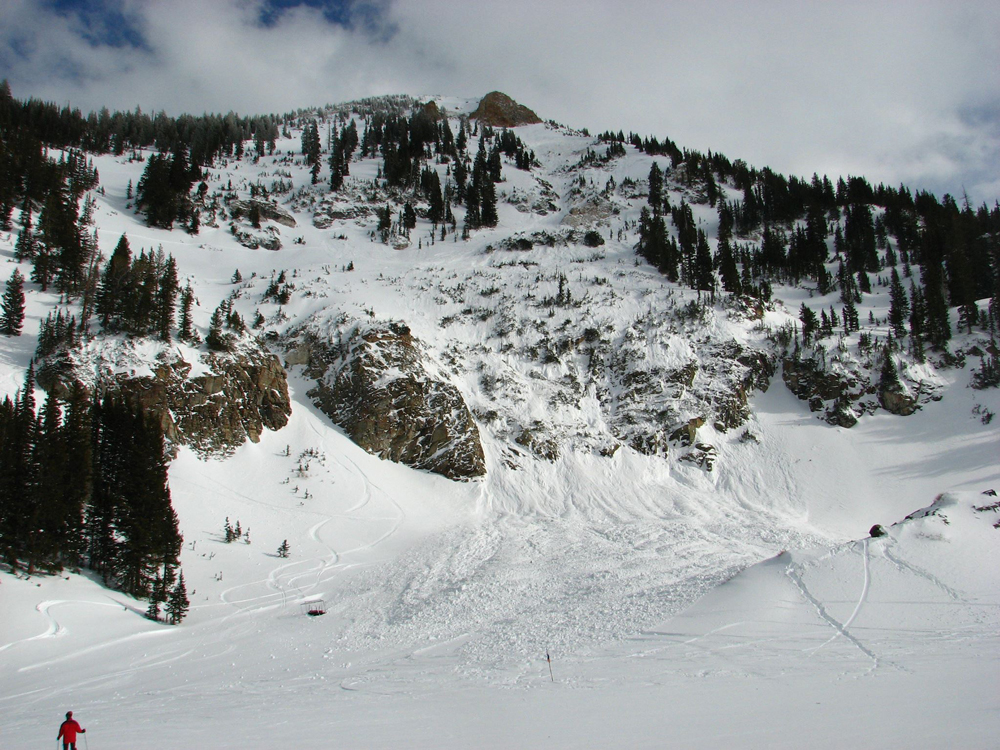 Andy Jorgensen posted this photo of the FWT Baldy venue at Snowbird, which slid big this weekend after two feet of new snow. Apparently the FWT is looking for a new venue...
Nonetheless, that hasn't prevented wildcard entry Sage Cattabriga-Alosa from tearing all around Snowbird, one of his home mountains, and showing the camera what he'd be bringing to whatever venue finally gets cleared for competition. Namely the chance to throw silky Sage tricks off every bump and drop on the mountain...
Want more Sage? Check out:
-Sage shreds Fieberbrunn powder in award-winning segment
-Atomic Airtime with Sage & Tim Durtschi
-Sage launches new season of Sony Mind's Eye series