When it started snowing at Stevens Pass last Friday night, the first 15 inches came in at 5 percent. By Wednesday, 52 inches of snow had fallen on the ski area. Ski reports from Mount Hood Meadows to Mount Baker were white and deep. Twelve inches here, 31 inches there. Just like that, the winter faucet had been turned on.
Salomon skiers and Tahoe residents Elyse Saugstad and Amie Engerbretson made the trip to Stevens Pass to shoot with photographer Ian Coble.

"I'm out of my mind," said Engerbretson. "It was full on blower pow over your head every single run. I haven't skied that kind of light blower snow that often. It just kept snowing and snowing and snowing. ... It was nice to come up and be reminded that winter does exist."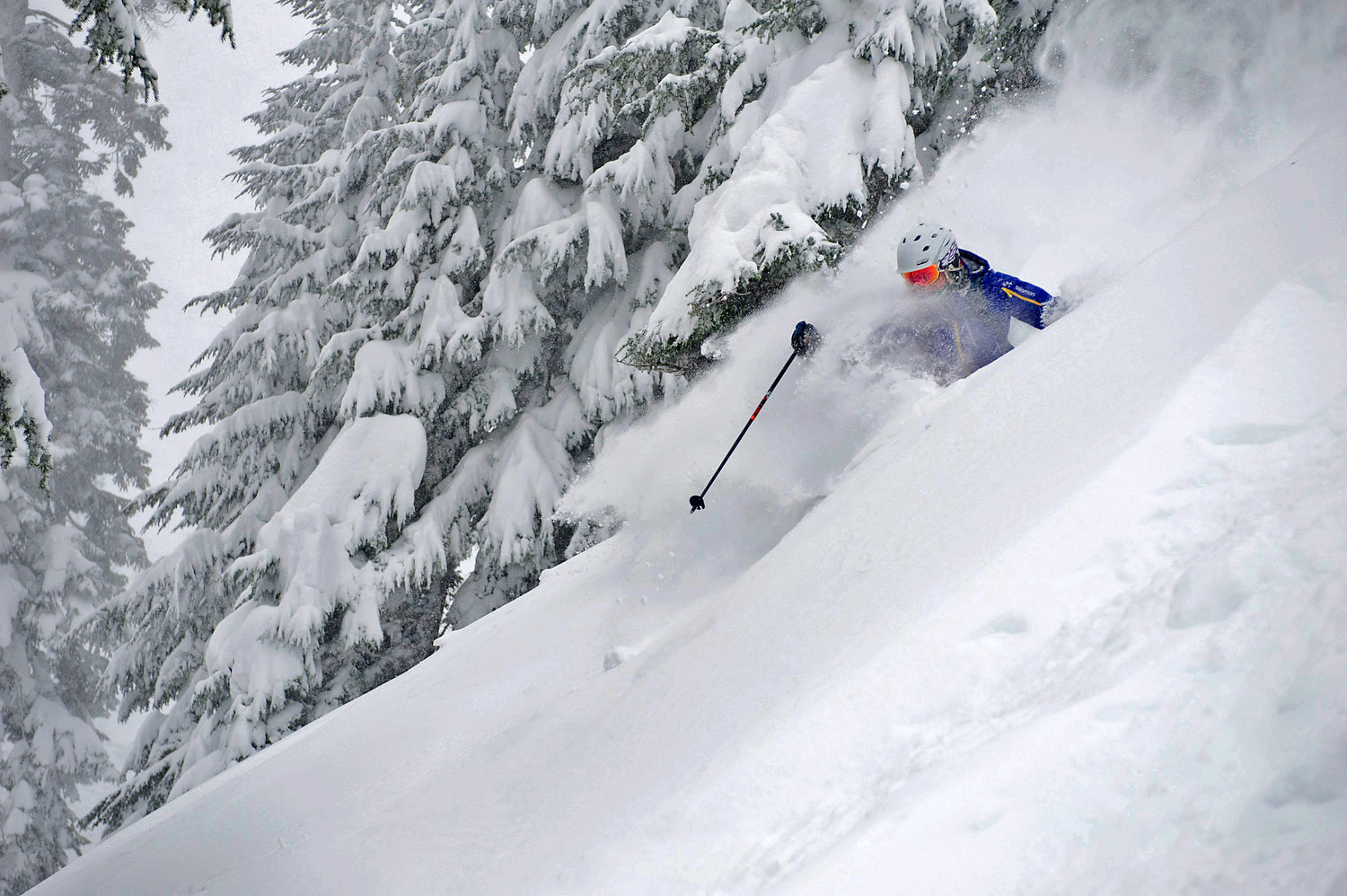 Tahoe resident Amie Engerbretson samples the Pacific North West powder at Stevens Pass. Photo by Ian Coble.

The storm came after weeks of high pressure throughout North America, with ski areas reeling from a decline in skier visits. Saugstad, who said the snow was waist deep, said this storm more than made up for fall-like conditions near her home.

"It's been a rough year in Tahoe, but I don't care," said Saugstad. "Whenever you get a chance to ski this much snow, in general, it doesn't matter if you've been having it really good for a long time or not. It feels really good and awesome."

While the initial Pacific Northwest storm tapered out, more snow is forecasted in the coming days throughout the west.

Stevens Pass Director of Marketing Chris Rudolph summed up the change in conditions.

"It's gone from zero to hero in the matter of three days."
The same storm wreaked havoc on Jackson Hole, dumping 37 inches of snow on the area to date. With up to 21 inches of snow forecasted to fall by Sunday, the skiing has finally gotten good. Below is a photo of TGR athlete Matt Philippi shralping the cowboy powder.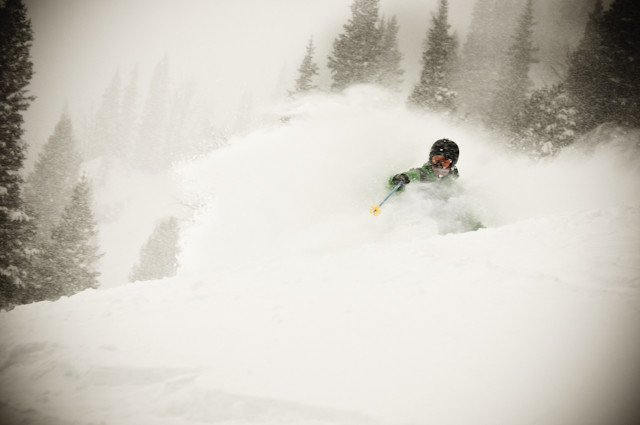 Matt Philippi coming up for air. Photo by Max Santeusanio .