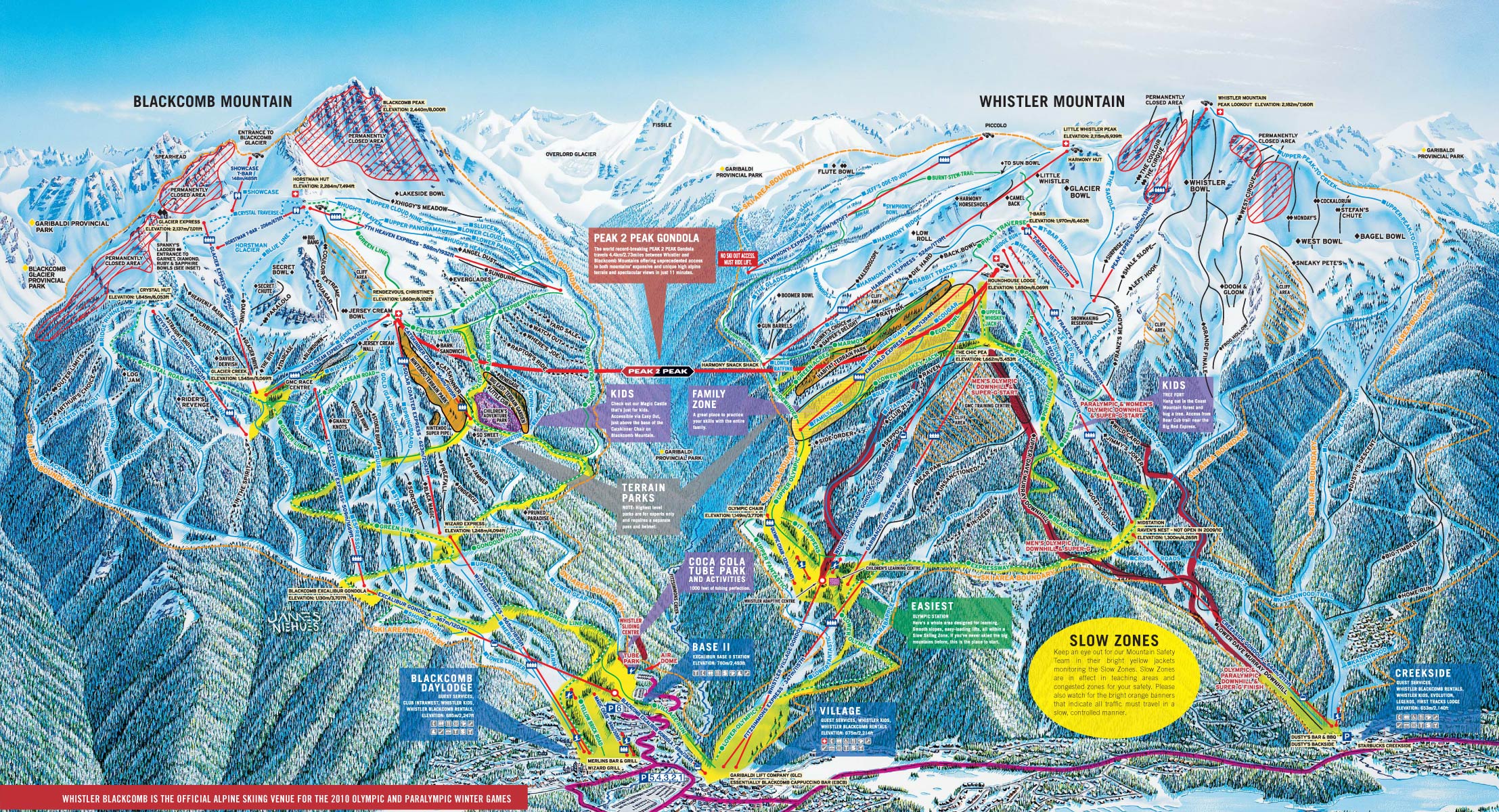 ESPN acknowledges Whistler's strong bid; does not rule resort out as host of future events
WHISTLER, BC, May 1, 2012 – Whistler Resort will not host an X Games event as part of ESPN's latest expansion efforts beginning in 2013. This morning, ESPN announced the three new X Games host cities that will be part of their global expansion and Whistler was not among them. The news is being received with disappointment across the resort, yet ESPN's feedback on Whistler's bid offers some optimism that a future opportunity to work with ESPN could be explored.
"Whistler put in a very strong bid, and their venues and team are world class," said Scott Guglielmino, ESPN senior vice president, programming and X Games. "An X Games event at Whistler would be a special experience. Ultimately, the decision to not be at Whistler next year was based on the opportunities in other markets versus any shortcomings with Whistler."
ESPN will not add a new winter event to the global calendar at this time and will instead add three new summer events, complementing the two existing winter versions of X Games in Aspen, Colorado and Tignes, France, and the existing summer X Games in Los Angeles, California. A successful Winter X Games Whistler bid would have seen the X Games make a third North American stop. With other cities bidding for a summer X Games within the same April timeslot as Whistler, and prospective global sponsors looking to reach markets beyond North America, ESPN has ultimately made the decision to award the April timeslot to a summer X Games outside of North America.
"We are certainly disappointed," says Dave Brownlie, president and chief operating officer at Whistler Blackcomb. "We submitted a strong bid, and we believed that a Winter X Games Whistler event would have been an incredible partnership bringing significant benefit to both sides. ESPN has shared with us that they also believe Whistler would be a great fit, and we would certainly be open to discussing future opportunities with ESPN if the occasion were to arise."
Support for the Whistler bid has been strong – from the level of community interest to financial and in-kind commitments made by major stakeholders including the Resort Municipality of Whistler, the Government of British Columbia, the Canadian Tourism Commission, Tourism Whistler, Whistler Blackcomb and the resort accommodation sector.
"We are very satisfied with the bid we submitted," says Barrett Fisher, president and CEO of Tourism Whistler. "We congratulate the host cities and wish them much success. And as for what's next for Whistler, we look forward to further building upon our own successful signature sports events which include this summer's Crankworx Freeride Mountain Bike Festival and next spring's 18th edition of the TELUS World Ski & Snowboard Festival."