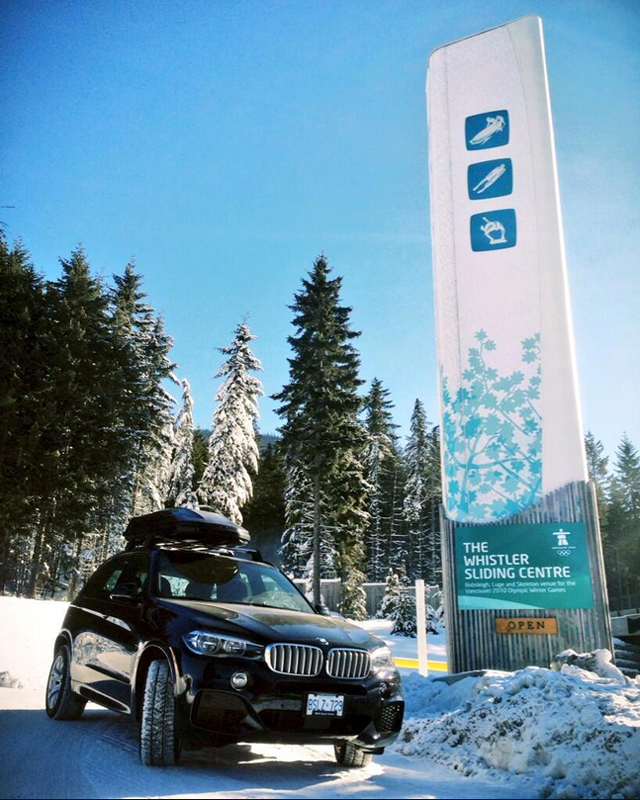 Words by Theo Birkner, photos by Jeff Bartlett, Caleb Del Begio, and others
Whistler is one of those places that everybody knows about. Forever cemented in the public consciousness through hosting the 2010 Olympic Games in conjunction with Vancouver, it's fitting that the #Crowdtrip wrapped things up here as Sochi 2014 picks up steam.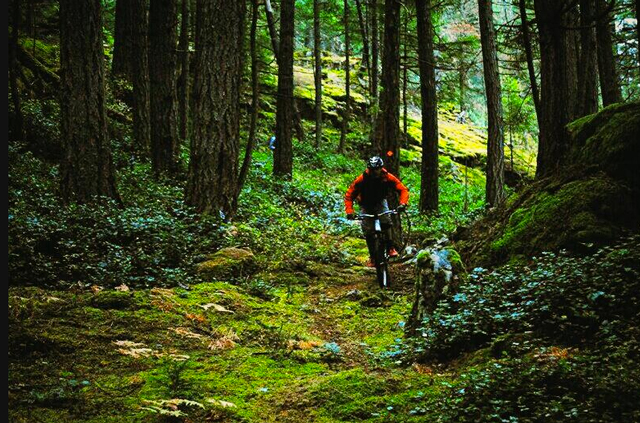 The recent high pressure floating over much of the Pacific (but not thankfully while we were at Squaw Valley) gave us an excuse to swap skis for mountain bikes for a day and slash around some of our home turf's own brown pow before heading up to the #Crowdtrip's final stop. Whistler is always a good time, no matter the weather or season, and we started things off right with one of the absolute must-dos, a solid evening meal at Sushi Village.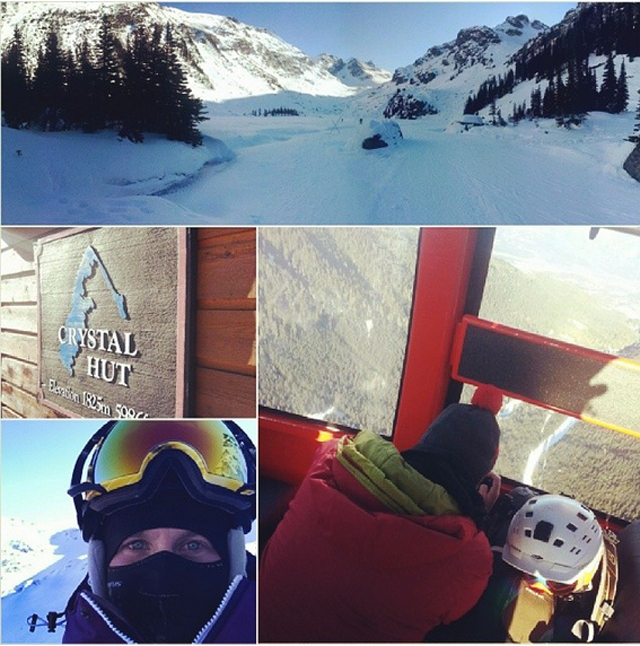 Morning dawned bright, blue, and bone-chillingly cold. -26 degrees Celcius is -15F, and both of those numbers just look and feel wrong. If you're an inland "dry-cold" skier, it's just a bad scene, because coastal cold is just a different animal.
So with the windchill pushing things closer to an even -40C/F, we hid every shred of bare skin, split the team in two and set out to each every chairlift, gondola, rope tow, magic carpet and T-bar on our respective mountains.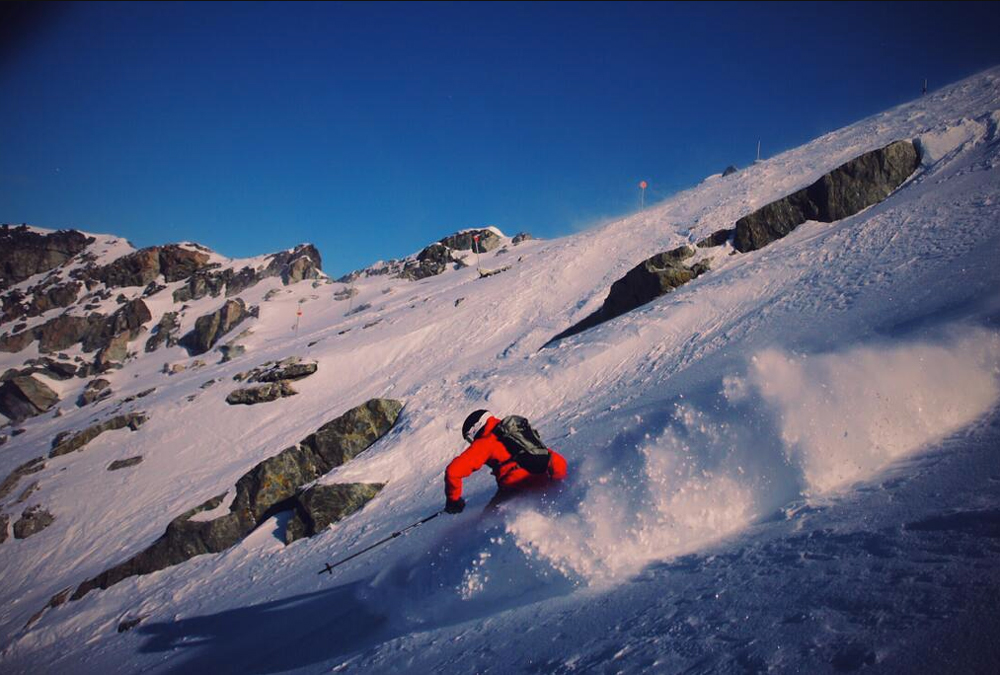 Despite the drought, Marty still managed to find not even groomer pow, but real, unfettered, Coastal BC pow...
And then, because you just have to when you're in Canada and have two massive mountains at your mercy (5,200 vertical feet each, Whistler and Blackcomb), we rocked a top to bottom race to the Garibaldi Lift Company (a village staple) for a prize Caesar, Canada's iconic drink and one that will forever befuddle our neighbours to the south. Clamato juice, Tabasco, gin and a piece of bacon…. What?
Between hot tubs at the extensive Evolution Creekside, local brews and pies at the Brewhouse, and mingling with the melee at Buffalo Bills, it was a quick turnaround into day 2 and that other golden gem that WB offers for a slight premium on your ticket: Fresh Tracks Breakfast.
They really do a good job here, and it's even more worth it on pow days. For us, it was -24 with nil precip, but that just made it even easier to upload early and take our sweet time over a full hot and cold breakfast buffet, with an alpine view to boot.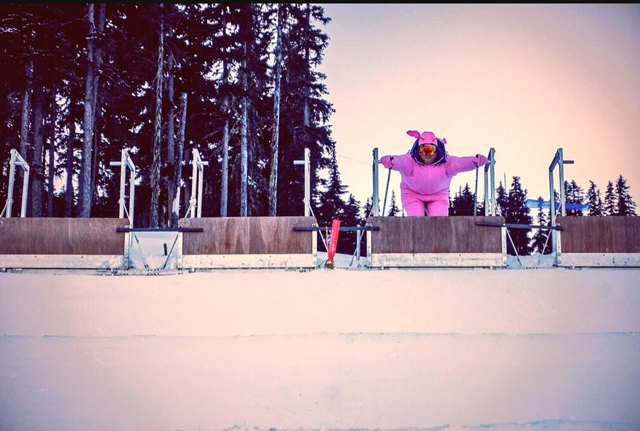 With yours truly falling into an injury-sidelined, food-induced coma, but enjoying the view and company in the Roundhouse, the rest of our crew waddled out to their skis and went looking for Olympians.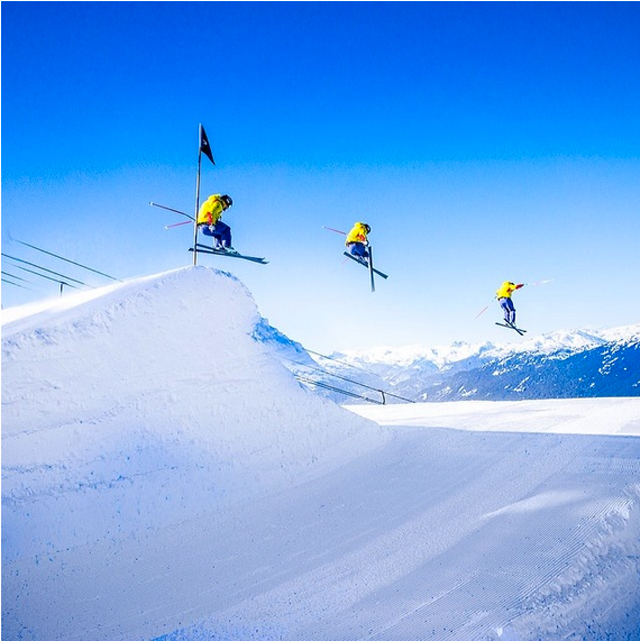 Apparently the Canadian Skicross team is still training in Whistler (by hitting the biggest jump in the Black Park because the Sochi course is so gnarly), so the Big Mountain Bunny wanted a piece of them.
In the meantime, the human portion ventured into the sidecountry off the Blackcomb Glacier and knocked off Husume and Corona Bowl, two of the hills favourite O.B. laps.
As the day began to draw to a close, we convened at Dusty's, yet classic place to wet your whistle in Whistler, and raised a pitcher for the Crowdtrip. We rolled back to Vancouver – our original starting point about 4600 miles and 3 weeks ago, and thought to ourselves: trip of a lifetime, mostly due to the good ideas, challenges and suggestions that our audience put out there for us.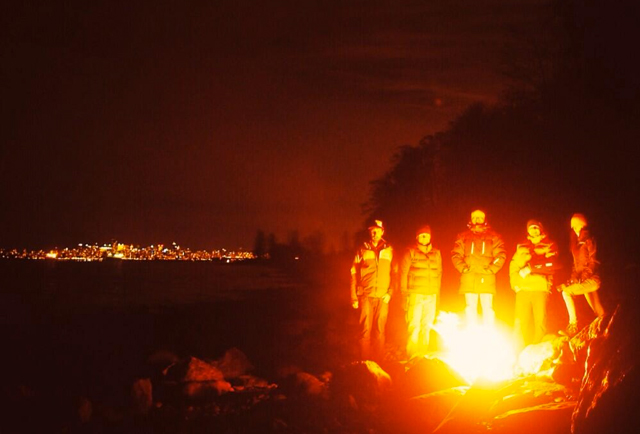 You'll have to stay tuned for a complete trip report and maybe even some video goods in the fall. Otherwise, I can confidently report that knocking off the Collective Pass resorts are a heck of a way to ski around the continent, and it's not a bad idea to do it in a BMW either. Speaking of our stellar steed, BMW Canada is giving away a four-night adventure in Whistler in their Play Harder Contest, and you get to roll around in the same X5 we did, so you should probably get on that...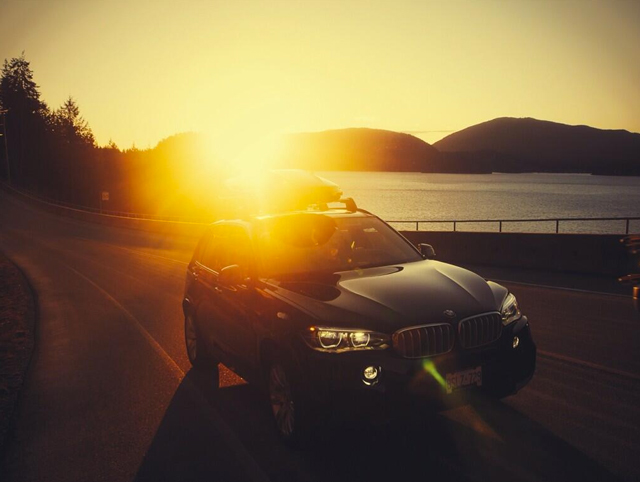 For now, the #Crowdtrip is out. It's been a slice, and an experience we owe a huge amount of gratitude to the following people for making this once in a lifetime trip for four average guys come to fruition:
-Chris & Jill at Whistler/Blackcomb
-Amelia & Mellisa at Squaw Valley/Alpine Meadows
-Joani & Lauren at Mammoth Mountain
-The good doctors at Mammoth Hospital
-Connie, Emily, and Robin at Alta, Snowbird, and the Snowpine Lodge
-Jeff & Meredith at Aspen/Snowmass
-Anna & Erik at Jackson Hole Mountain Resort
-Laura & Kyle at BMW Canada
-The good folks at Teton Gravity Research