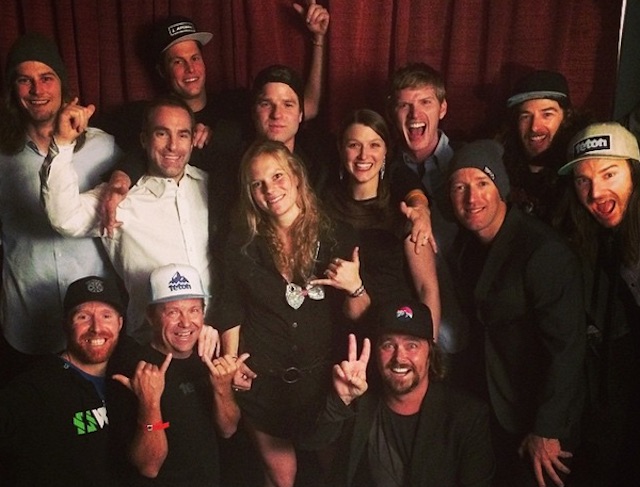 Here at TGR, we realize we have as much responsibility as anyone else to ensure that climate change doesn't drastically alter the landscape for us, our community, and our children to enjoy the outdoors as we do now. We've been challenging ourselves to make moves, change behavior, and look for opportunities to use less energy more efficiently, be in our cars less to get to work, and offset the impacts of our filmmaking around the world. Here are a few of the things we got up to this past year to reduce our environmental impact:
Carbon Offset For Almost Ablaze & Higher
TGR offset 400 metric tons of carbon pollution generated during the filming of both of last year's films. TGR photo.
In order to offset the impact of making last year's two TGR films–Almost Ablaze & Higher–TGR worked with Protect Our Winters to identify a physical project we could invest in to reduce the carbon pollution produced while making the films, largely from transportation in cars, planes, and helicopters. After much vetting, we ended up going with Renewable Choice Energy and the Colorado Carbon Fund, who helped us offset 400 metric tons of CO2 pollution by investing in a methane capture project at the Larimer County Landfill in Colorado.
Solid waste landfills like the one at Larimer at the second-largest source of methane pollution in the U.S., and this project will prevent 20,000 metric tons of methane from polluting the air annually–the equivalent of taking 4,000 cars off the road.
Bike To Work/Carpool Contest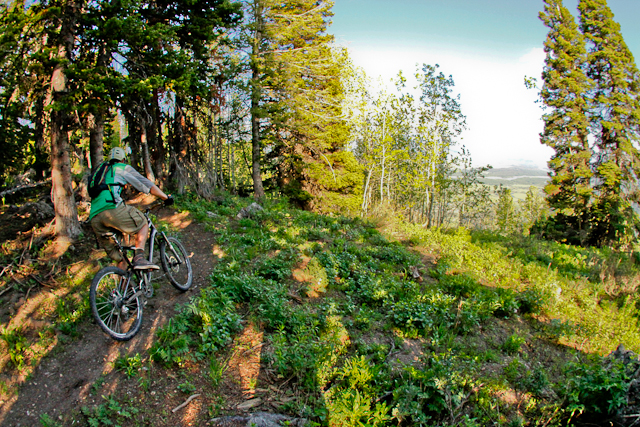 TGR's Austin Hopkins ripping around Phillips Ridge trail above TGR HQ. Ryan Dunfee photo.
With almost 30 full-time employees and no public transportation available to our Wilson office for the majority of them, hopping on a bike is the only surefire way to cut down on our commuting carbon footprint. So we held a Bike to Work contest to see who could rack up the most bike commutes or the most carpools last summer (and also manage to pedal into the office before 9 AM), with a grand prize of a $100 dinner out on the line. With so many employees both concerned about the environment and about upping their Date Night stats, it was a hard-fought battle for first place.
LED Lightbulb Retrofit Project at TGR's HQ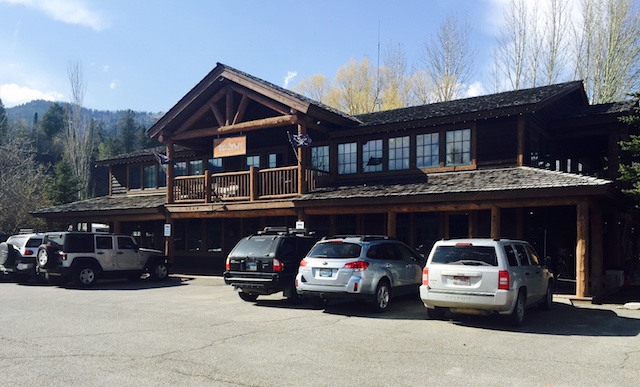 When we underwent an energy audit last fall, we found out that the lighting in our building, full of old, inefficient incandescent and halogen bulbs, was one of the biggest opportunities to increase the energy efficiency of our headquarters. Through a very easy process with our utility company, Lower Valley Energy, we were able to take advantage of an incentive program that would allow us to retrofit the building with high-efficiency LED lights that use less than a tenth the energy of normal incandescent bulbs while lasting over 40 times longer. TGR employees took it upon themselves to install the lights on their own, and now almost all the lights at our headquarters are high-efficiency LEDs.
Public Transportation Petition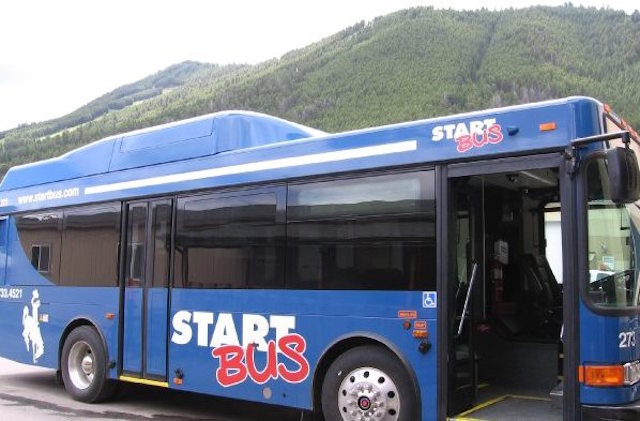 START Bus is the public transportation network that services the Jackson Hole area, and it's grown to become a fundamental part of the community infrastructure here, getting a particularly noticeable amount of use in the winter months to ferry hoards of skiers and snowboards to and from Jackson Hole Mountain Resort to the town of Jackson every day, while offering free transportation all around the town itself. And while bus service from Teton Valley in Idaho is available for TGR employees to commute to and from work in Wilson, there's no option to get all the way to work from Jackson Hole on public transit alone. That's why we're currently petitioning START Bus to expand their services to Wilson in order to service TGR's many employees along with the many other business in the town of Wilson.