The mountain bike road trip is a unique type of vacation. Some begin long before the rubber hits the road, with campgrounds booked in advance, routes planned out, bikes carefully tuned, and local trail beta scrawled down on bits of paper in the glove box. Weeks of anticipation lead up to loud laughter and smiles around a campfire, beer and ruthless pranks, and of course, dirt [I]everywhere[/I]. Other road trips are more spontaneous. You run into a riding buddy one afternoon, and 3 hours later you're halfway to Spences Bridge with no map, no cell service, and no idea where you're sleeping tonight. But no matter how a road trip begins, only one thing is certain: something will go wrong, your plans will change, and you'll have the time of your life.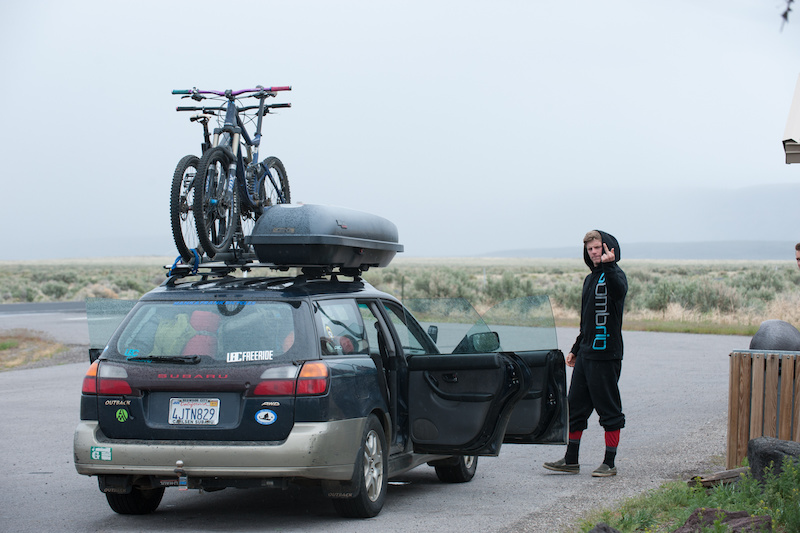 Classic road trip Dory, stickin' it to the plan.
We had been to Spences Bridge once before, and wanted to sneak in one solid weekend of big mountain riding before the ski season reeled us in. But when we woke up in our tents, it was cold and soaking wet outside. The dirt in SB is really high in clay, and once it's wet, it becomes too slippery to ride anything steep. After spending the day making sure we couldn't ride in SB, we set off for Kamloops and decided not to worry about what we were doing until we got there.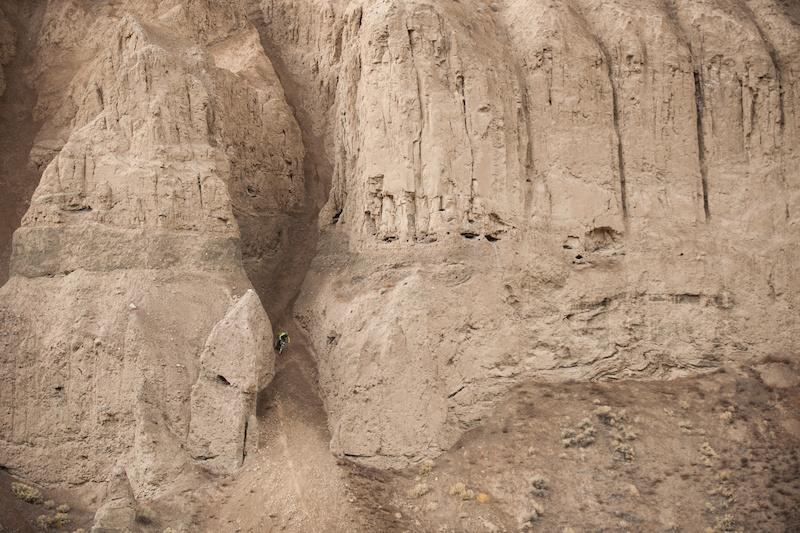 Dory smashing down a gnarly chute on our previous trip to Spences Bridge.
As it happens, the storm that cancelled our plans in Spences Bridge left Kamloops with a fresh coating of snow. We weren't keen on spending another day off the bikes, so we bought a few pairs of cheap gloves and went up to Harper Mountain in hopes that we could handle the cold.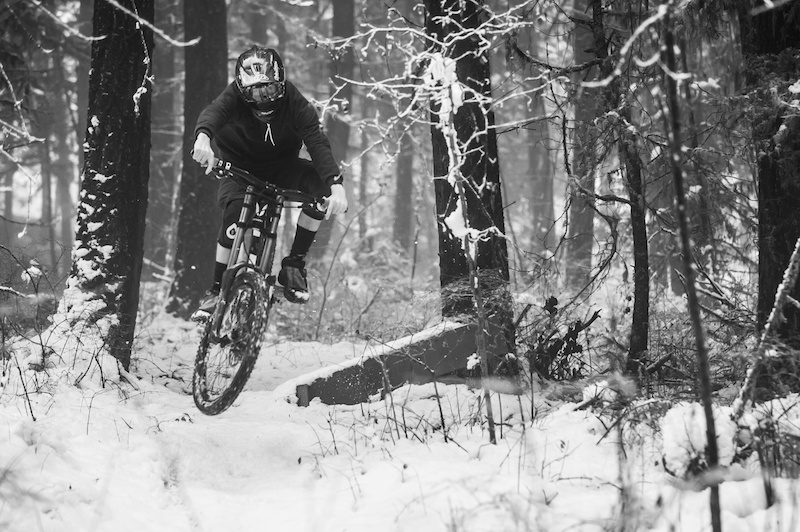 Max used to race downhill and doesn't like gloves. Can you tell?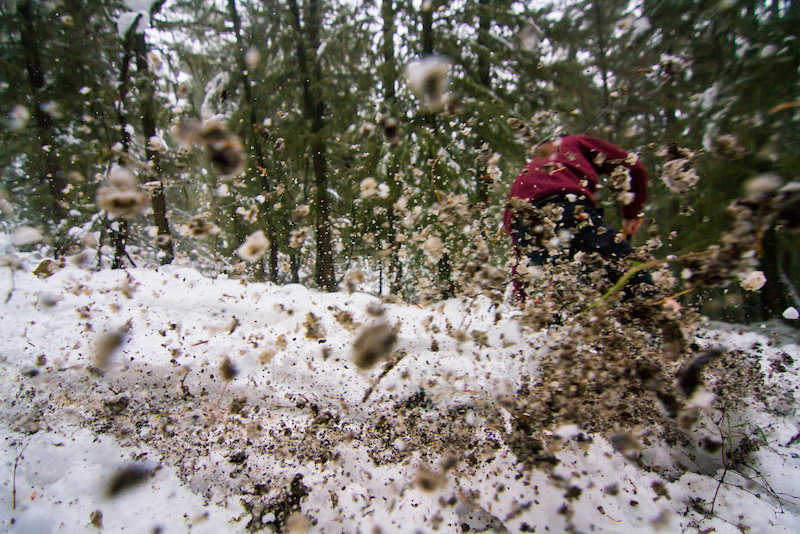 Quick, spray up a roost! I swear people will think it's cool, they love that schtick!
After a quick takeover of the Kamloops A&W to review our footage, charge our cameras, and warm up our toes, we piled back into the car with new plans. Hopefully, we could make it to Della Creek, 40km south of Lillooet, before midnight.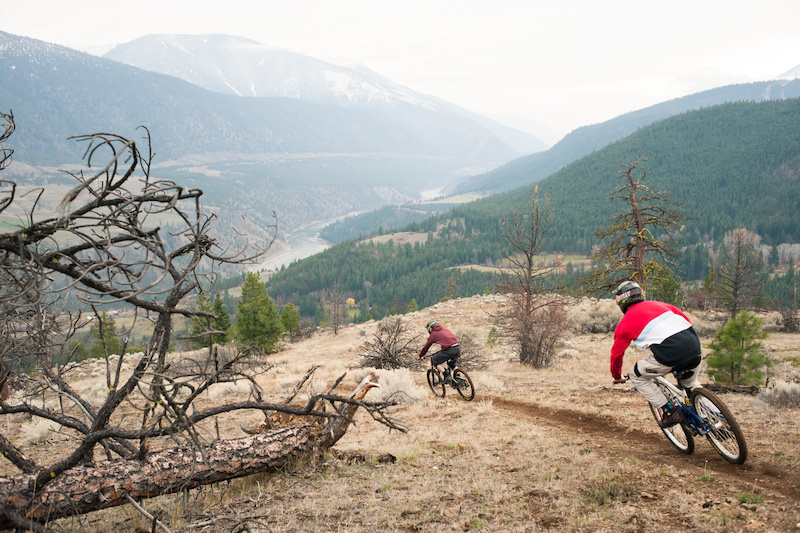 Ripping. Della Creek really is better suited for trail bikes, but loose planning means you take what you get and roll with it.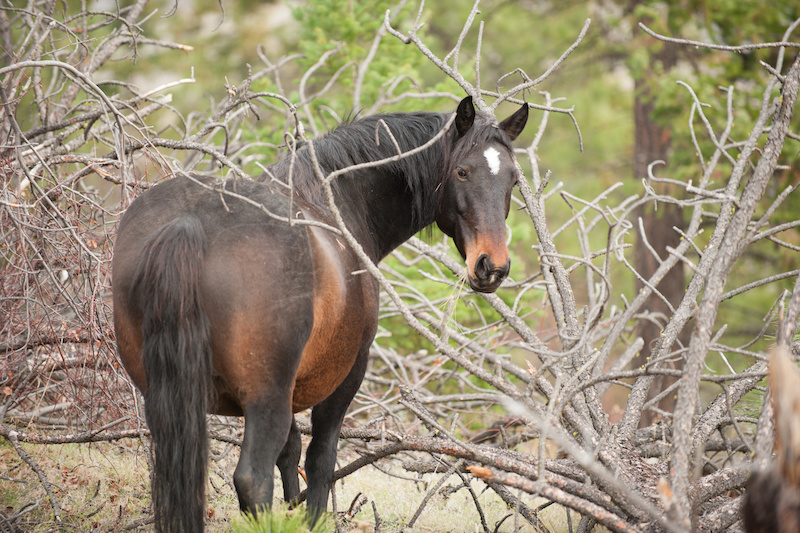 Keep your eyes open for wild horses in Della. We would have walked right past this one if it hadn't rustled some branches!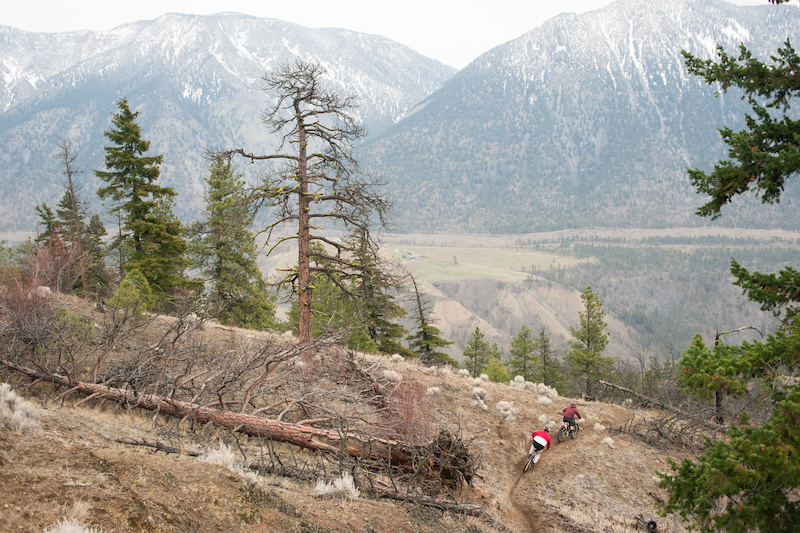 Della is a beautiful place, and to say the trail is fast and flowy would be an understatement.
Although our road trip began with plans to ride big lines in loose, dry dirt, we couldn't have expected everything to go right. There are always so many variables at play on a road trip that it would be silly to pretend nothing can go wrong—but it wouldn't really be much of an adventure if everything went according to plan. Besides, half of the fun of a road trip comes from flipping coins at intersections, taking over fast-food restaurants, driving through puddles on muddy dirt roads, and laughing at everything that passes you by.
And of course, when you're on the road with your friends, every little thing becomes a friendly competition.
#DissentLabs #ChromagBikes