The TGR crew has been sessioning Girdwood, Alaska all week. Consecutive sleeper storms have been keeping things fresh. Whether we're taking the tram at Alyeska Ski Resort, riding in a snowcat, or flying in a helicopter at Chugach Powder Guides, the crew has been getting the goods with the help of local knowledge. Check the recent photos below as we film for TGR's 2012 movie, "The Dream Factory."

Sage found this rollover while we were scouting for good snow from the heli.

Tim Durtschi taking advantage of the tree pillows that the cat skiing zone has to offer.

Dylan Hood.

Ted Shred has been showing us the goods.

Taking the elevator. You can access the pow straight from your hotel room to the tram.

TGR cinematographer Dustin Handley does a fly by of the hotel.

Dash Longe busts a 360 in Chugach Powder Guides' cat skiing zone.

Dylan Hood mashes some pillows.

Dash Longe.

Dash drops into another lap of cat skiing.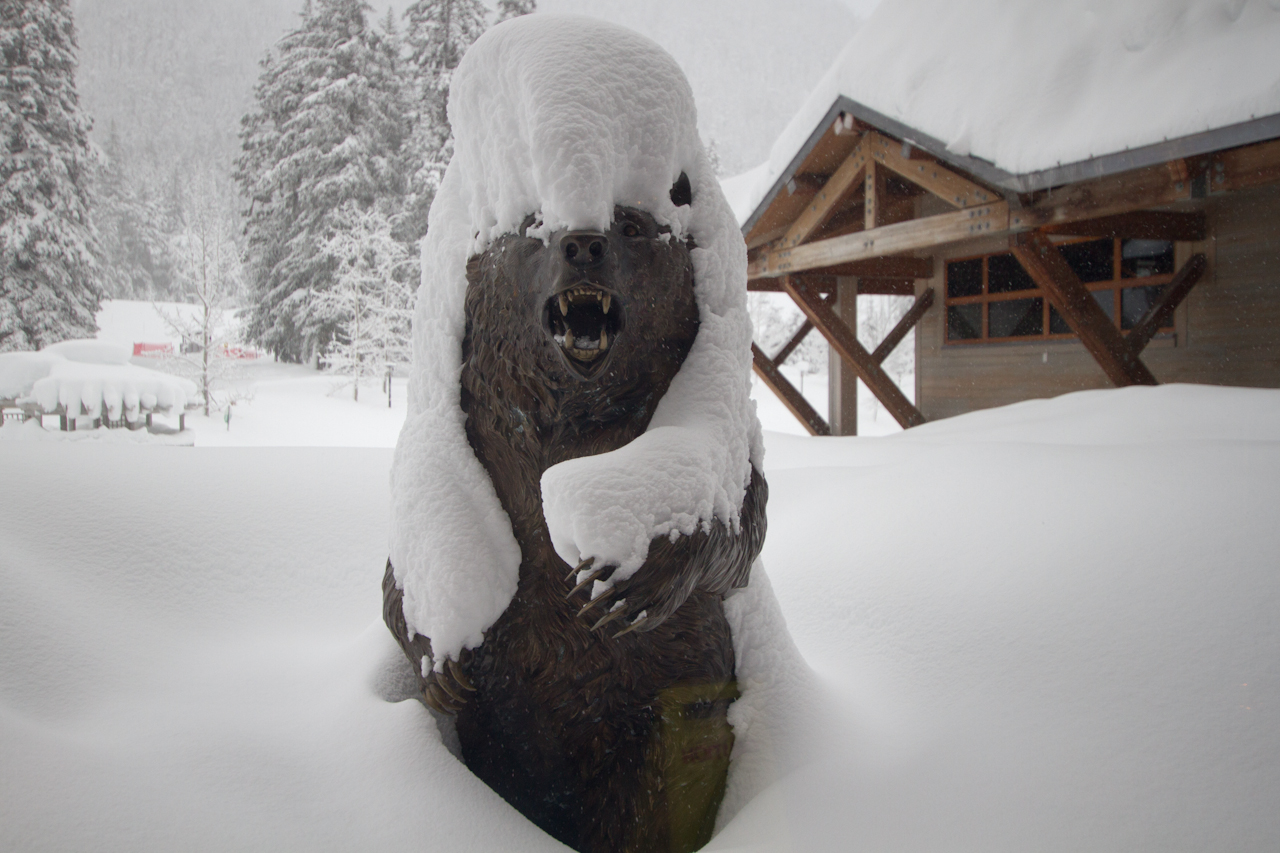 The Alyeska Bear showing some signs of accumulation.