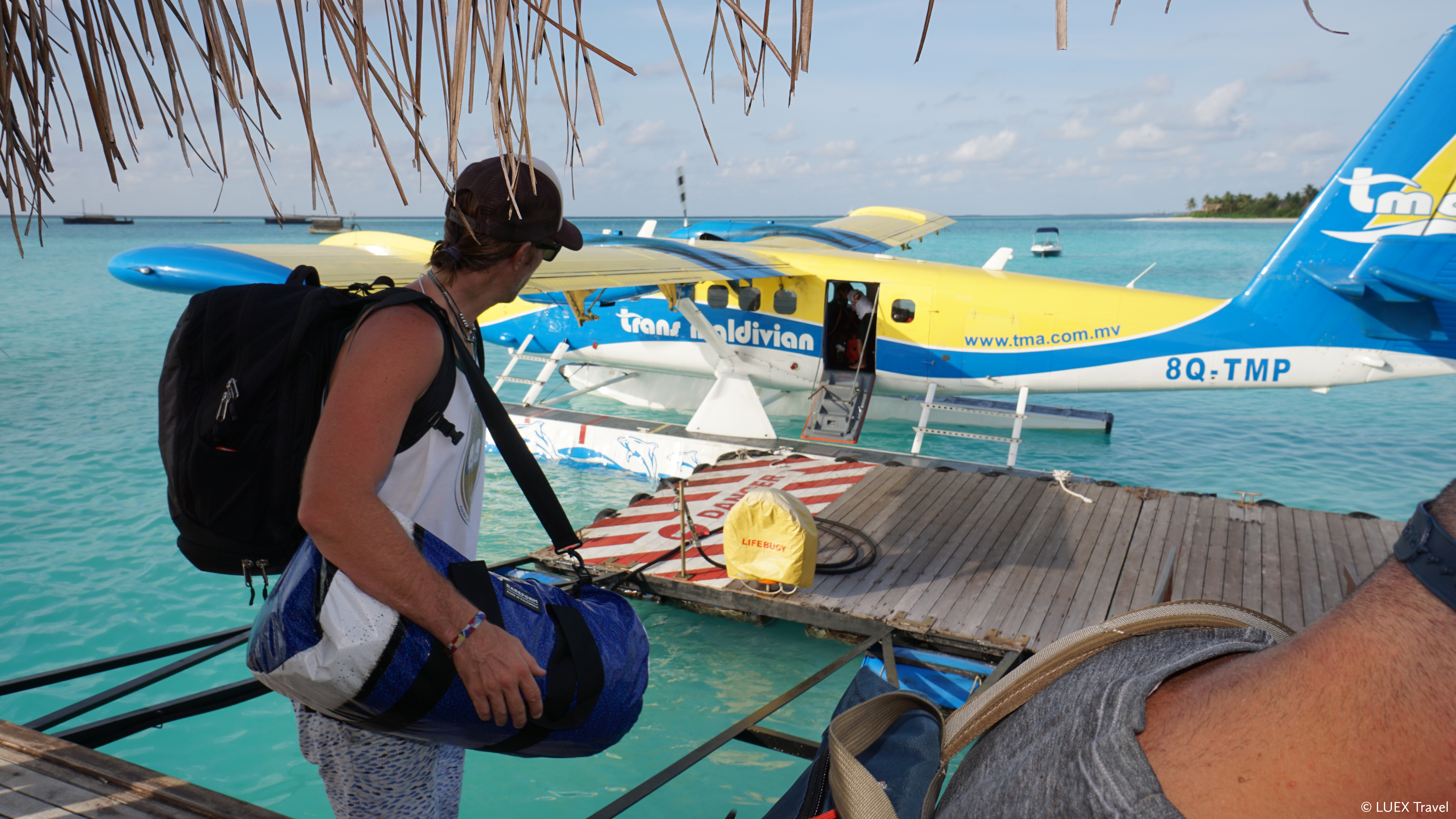 Unfortunately, surfboards are large and unwieldy, which makes them tricky for airlines to deal with. Subsequently, flying with a board can be an expensive and complicated affair, with various hidden costs and fees. Some airlines are straight up about their fees, while others present a pretty face but hide further terms away in the small print on their websites. We've all heard horror stories of unsuspecting surf bums being charged more in fees to carry their boards than the original ticket price of the flight.
To help preserve your financial well being and save your credit card a hefty hit, LUEX Surf Travel experts have investigated almost every airline flying to any surf destination you can think of and come up with this nifty searchable and filterable list. Please note that while all information is correct at the time of publishing, airlines are free to change their baggage regulations at will, so it is always worth double checking before booking.
Here is the full list of airlines including rules and costs .
Largest North American Airlines:
| | | | | | |
| --- | --- | --- | --- | --- | --- |
| American Airlines | | | Boards up to 320 cm total linear dimensions incur a fee of $150 USD, other than flights to/from/through Brazil, where the first board is charged at $42.50 USD, and subsequent boards at $85 USD. | | More Info |
| | | | | |
| --- | --- | --- | --- | --- |
| Delta | | | Two boards can be carried in one bag for $100 USD when traveling to/from Brazil, or for $150 USD/CAD or €105 to all other destinations. | More Info |
| | | | | |
| --- | --- | --- | --- | --- |
| United | | | The service charge for a surfboard, wakeboard or paddleboard is $150 (each way) for travel between the U.S., Canada, Puerto Rico and the U.S. Virgin Islands, and $200 (each way) for all other travel. | More Info |
| | | | | | |
| --- | --- | --- | --- | --- | --- |
| SouthWest | | | Boards generally travel for $75 USD each way, but you should call the airline to check fees on your route when booking. | | More Info |
| | | | | | |
| --- | --- | --- | --- | --- | --- |
| Air Canada | | | $50 USD/CAD. While surfboards that fit within the dimensions (203 cm long, and less than 277 cm length + width + height) can be counted as your free baggage allowance, you must pay a handling charge per board (NOT per bag) each direction. | | More Info |
| | | | | |
| --- | --- | --- | --- | --- |
| Jetblue | | | | More Info |
| | | | | | |
| --- | --- | --- | --- | --- | --- |
| Alaska Air | | | One board bag with up to two boards can be carried for the standard checked luggage fee (50-75 USD). Size permissible depends on route: on Alaska Airlines flights 1-999 boards must be under 115" ( 9 ft., 7 in.), and flights 2000-2999 and 3440-3499, the max linear dimensions (height + length + width) may not exceed 115". | | More Info |
| | | | | |
| --- | --- | --- | --- | --- |
| Aero Mexico | | Fees are $40 if you pay in advance, or $50 if you wait to pay at the airport check in desk on the day. | | More Info |
| | | | | | |
| --- | --- | --- | --- | --- | --- |
| Frontier Airlines | | | Boards can be carried, subject to the applicable fee depending on route and travel class. You should check the exact fee with the airline when booking the flight. | | More Info |
| | | | | | |
| --- | --- | --- | --- | --- | --- |
| Hawaiian Airlines | | | Two boards up to 292 cm can be carried in one bag. Fees vary by route, ranging from free (to Australia and New Zealand) to $150 USD. Due to limited space in some planes you must contact the customer service department to reserve space. | | More Info |
| | | | | | |
| --- | --- | --- | --- | --- | --- |
| Volaris | | | Free if under 2 m and within the checked baggage allowance of your route and class. We advise you to call the customer service department to confirm fees when booking your flight. | | More Info |
| | | | | |
| --- | --- | --- | --- | --- |
| Interjet | | | You can take your surf boards for free, with a maximum weight restriction of 50 kg (really!). | More Info |
| | | | | | |
| --- | --- | --- | --- | --- | --- |
| Virgin America | | | Boards are normally transported for $50, but oversize weight fees can apply, varying by route. You should call the airline to check fees on your route when booking. | | More Info |
| | | | | |
| --- | --- | --- | --- | --- |
| Suncountry | | You can take your boards as hold luggage for $75 USD, but the maximum lenght is allowed is 5 feet. | | More Info |
| | | | | | |
| --- | --- | --- | --- | --- | --- |
| Viva Aerobus | | | Fees for boards vary by route and how/when you pay (generally 400-550 MXN). We advise to call the airline when booking. | | More Info |