Base Camp is a new semi-frequent photo column where we check out the cabins, lean-tos, igloos, tents, and RVs where mountain-minded folk base their adventures out of. To kick off the series, we check out the truckbed camper of friends James Roh and Joey Howell, who stopped through the TGR headquarters the other week during the Jackson Hole stop of their winter splitboarding on the road, which in a few weeks should leave them sitting pretty in the high Alaskan peaks. Follow their journey at www.thepowderpilgrimage.com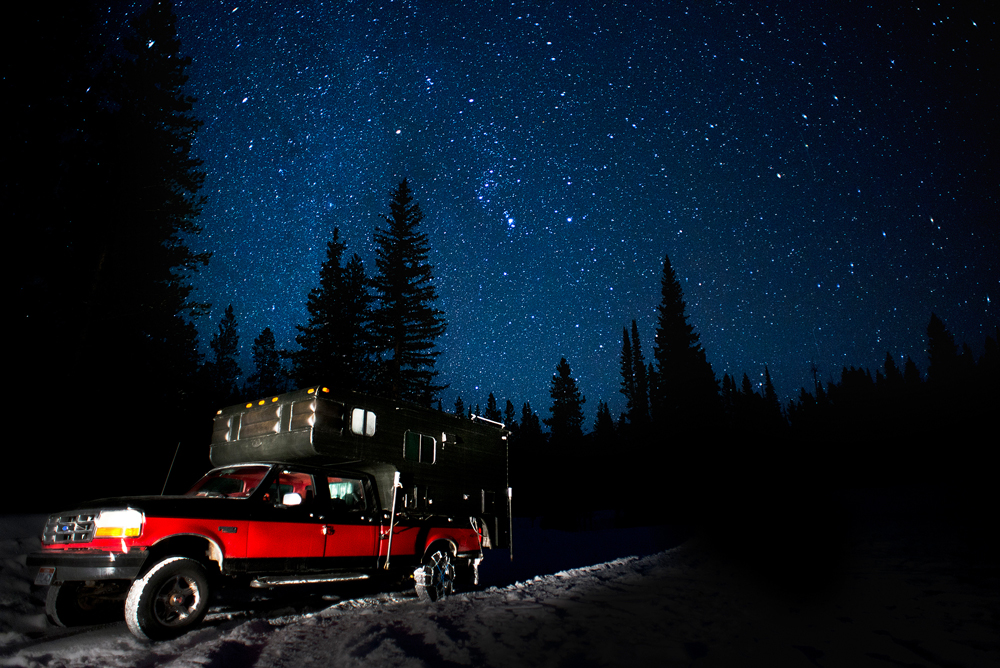 Words by James Roh; photos by James Roh & Joey Howell
The premise is pretty simple; spend six months driving north from Utah to Alaska and stop in different mountain towns to splitboard, explore new ranges, and meet the locals. By no means were we unhappy with the Wasatch, but it was time for an adventure. A pilgrimage, if you will, to the mecca of big, steep, deep, and untracked… Alaska.
We shook on the plan in September of 2012 and set a date for January of 2014. This would give us over a year to save money, figure out logistics, and wrap things up at our jobs. Joey worked as a graphic designer for a firm in Salt Lake and I was a staff photojournalist at the newspaper in Provo.
Even though the plan was straightforward, we were well aware that it wasn't going to be as easy as hopping in a car and just going. For one, we knew we were going to need a rig that could endure winter's brutal cold and gnarly driving conditions while allowing us to be completely self reliant. The only option that seemed to make sense was throwing a camper on the back of a pickup. This would give us a vehicle burly enough to make the drive and a living space that had a stove, bed, plenty of gear storage, a heater, and a table for hanging out.
We bought both the truck and the camper off of the Salt Lake classifieds during the summer so we had time to fix them up. The camper came relatively cheap but a lot of time and energy was spent fixing it up (with several tips from the TGR Forums' RV thread).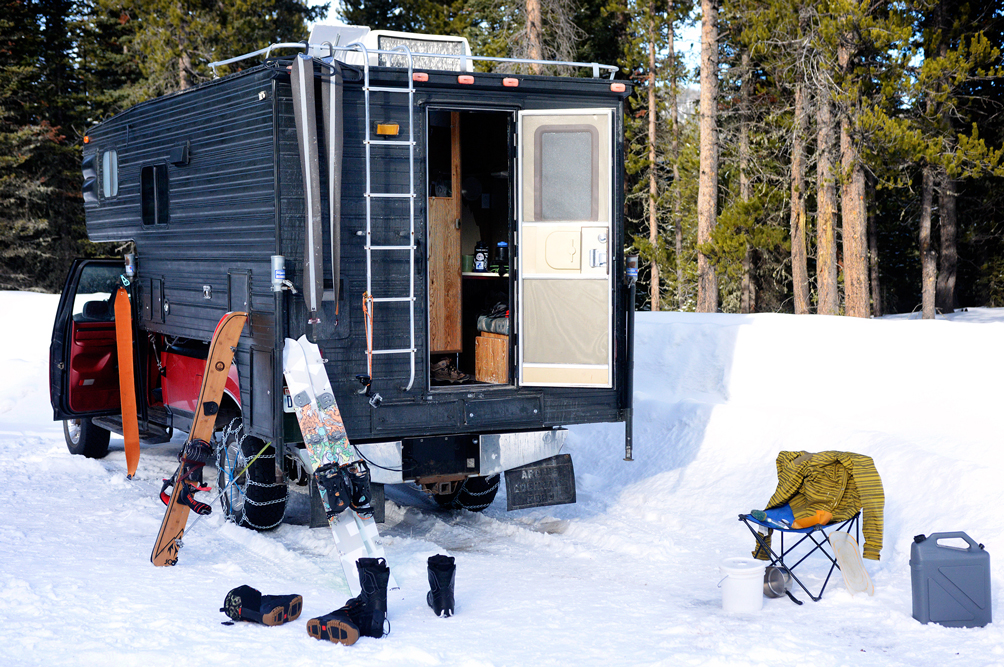 The mile-long improvement list included chores such as waterproofing the walls, insulating the windows, sealing up leaks, getting the propane hoses in working condition, and of course painting it black to absorb the sun's heat and camp more discretely.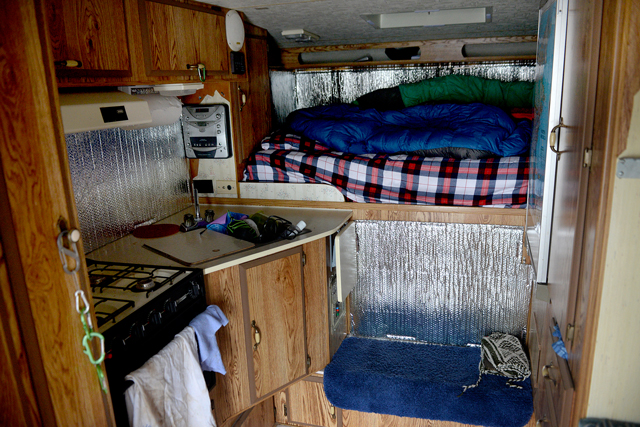 And now, a month into the trip, we are getting used to life on the road and all the quirks that come with it, whether it's plugging our camper into vending machines in Wal-Mart parking lots or each using two sleeping bags and a liner to stay warm at night.
However, the biggest issue is the bitter cold freezing everything. Olive oil congeals into a Play-Doh consistency, canned beans become a frozen brick, and produce turns into popsicles. Our only hope is an inoperable fridge that, in theory, insulates the food enough to prevent it from freezing.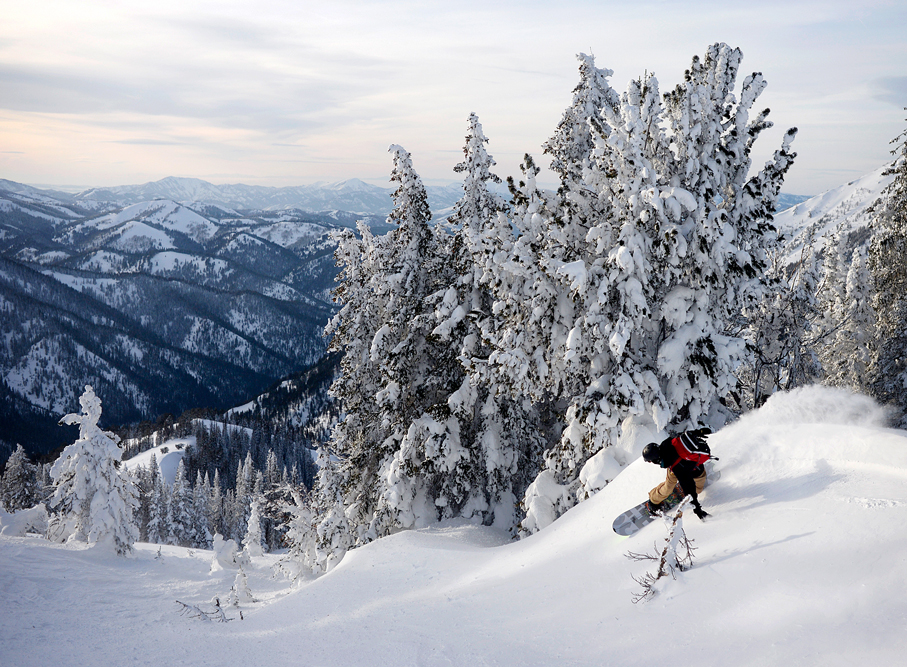 But for every subzero morning wake up, there's a steep couloir or powder-filled meadow with our names on it. All we have to do is get dressed, check the avy report, and start skinning from our doorstep.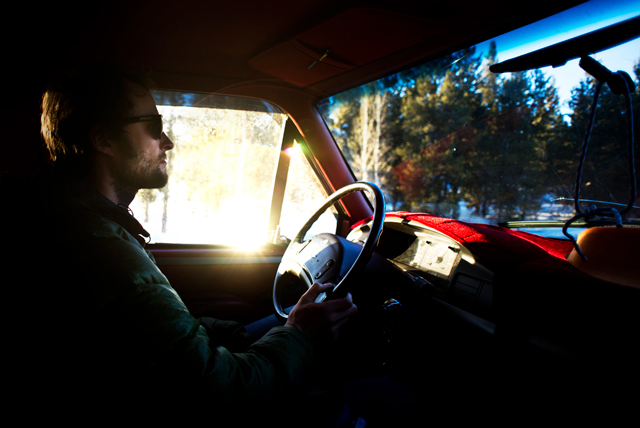 And when the tourists ask us if we live here, we can honestly say "yes" or at least until we hit the road again...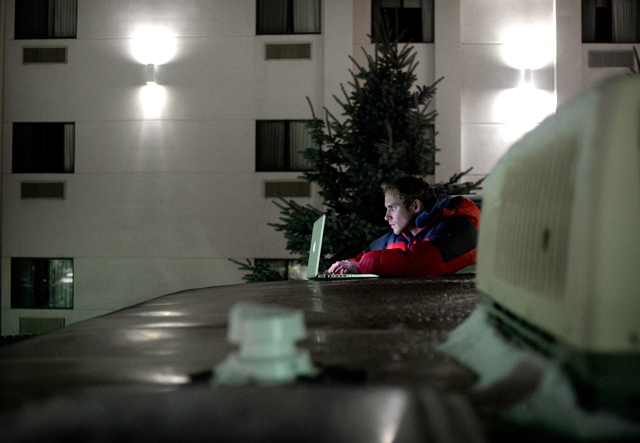 You can follow along at www.thepowderpilgrimage.com. Feel free to hit us up if you want to go for a tour, meet up for some beers, or just general debauchery. - James
Got a rad mountain pad, treehouse, teepee or RV you want us to feature? Hit me up (with some photos) at ryan.dunfee@tetongravity.com!