Last night marked the soft launch of the brand-new TGR world headquarters in Wilson across the street from the world-famous Stagecoach dive bar, and a small group of friends were invited in to check out the new digs, which also feature TGR's first full-fledged retail store for TGR merchandise and movies and a handsome office space for the entire production and digital media teams. It was a proud evening for the Jones brothers, who have seen their brainchild grow from a chaotic group of ski bums struggling to fit film in a camera to a growing brand with fingers in all kinds of interesting pies, from ski and snowboard films to online media to commercial work. TGR now has a headquarters that can house the passion and energy of its dedicated staff, and to celebrate, we broke out the Alaskan Ale and Swedish meatballs and had a party!
Todd Jones with his signature cocktail and Digital Asset Manager Dan Olsen in front of the awesome painting the graces the lobby, done by none other than snowboard legend Bryan Iguchi.
A very proud Carolyn Barnick - our Retail Office Manager - who is very excited about the new, full-fledged retail store for TGR merchandise at our headquarters at the base of Teton Pass in Wilson. Stop by the office to pick up some schwag or a movie or shop the goods online!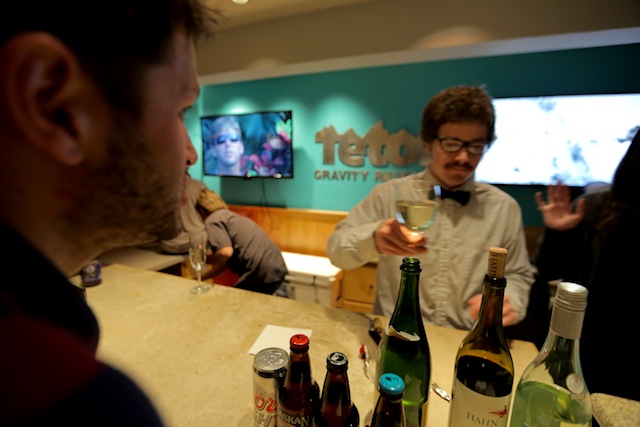 Pat Focke on the 1's and 2's... I mean the white wine. Our request to the caterer was for "moustaches and bow ties" for any prospective bartenders.
Upstairs, Producer Brian Wulf gives the fans a tour of the future of filmmaking, the GSS C520. Aside from incredible 4K resolution and incredibly smooth panning shots, the GSS is also scientifically proven to produce the most flattering Facebook profile pictures available today.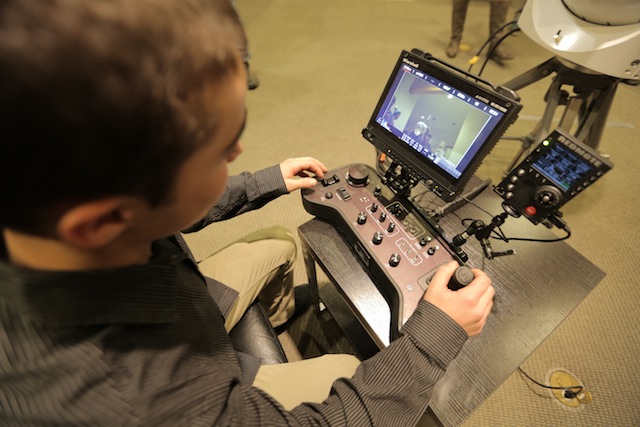 Former TGR Grom Contest winner and Way Of Life star Daniel Tisi taking a break from getting stuffed in lockers as a freshman at Jackson Hole High School to test pilot the GSS. Just kidding Daniel!
If you're local or in the Jackson Hole area for a ski trip this winter, be sure to stop by the new headquarters at 1260 Northwest Street in Wilson, right off Highway 22, and say whatup to the crew! We'd be happy to give you a tour and Carolyn will probably peer pressure you not to leave without picking up a movie or a tee-shirt. Best of luck with that!
-All photos by Nick Kalisz