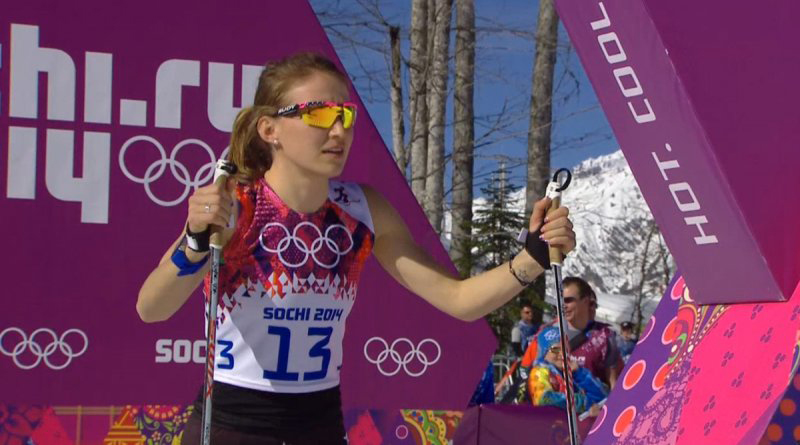 American nordic racer Sarah Caldwell stripped down to a tanktop this week at Sochi thanks to mountain temps that soared into the 60's - bizarre even for a venue located so close to the sea. A climatologist has found that if carbon emissions continue unchecked, by mid-century only 10 of the 19 cities that have hosted the Winter Olympics will be cold enough to host them again.
With the Olympics in full swing and a rare rash of winter weather striking across North America – including back-to-back snowstorms in the South while California's snowpack sits somewhere between ten and twenty percent of normal – snow, and winter, have been big headlines of late in the mainstream media. And one of skiing's own, Powder Magazine Features Editor Porter Fox, has been making mainstream headlines with his recent book, DEEP: The Story of Skiing and the Future of Snow, which we covered in some detail this fall.
After a nationwide book tour wrapped up at the end of January, Porter was contacted by The New York Times to publish an op-ed for them concerning the future of snow and climate change, and it came a surprise to skiers everywhere when the article, titled The End of Snow?, made it to the front page of the Sunday Review section of the Times. In the midst of the Sochi Olympics, the op-ed quoted University of Waterloo climatologist Daniel Scott, whose research found that only 10 of the 19 cities that have hosted the Winter Olympics would be cold enough to host them again by mid-century. And while in the near term, warming temps might lead to more moisture and bigger snowstorms in the heart of winter, the beginning and end of winter are being steadily chipped away at by rising CO2 emissions. A million square miles of spring snowpack in North America has melted away compared to 47 years ago.
While Times readers in Atlanta might have been baffled by any suggestion that winter is on its way out, erratic weather is part of the package, and soon after the Times op-ed came out, Porter was getting calls from all kinds of radio and TV stations wanting to get the picture on what is happening to winter. Slate quoted the op-ed, The San Francisco Gate interviewed him, the media circus culminated in a hour-long discussions on NPR's The Diane Rehm show – the same show that's hosted the likes of Melinda Gates and the Director of the National Institute of Health, among dozens of political figures and notable authors. The full recording of that show can be found here. Snow is in the news in a big way this winter.
Porter thought the plainness and accesibility of DEEP when compared to more science-heavy literature on climate change has helped it garner so much attention. "It talks about climate change through a layman's perspective," he said. "It's people's backyards we're talking about." And disappearing snow means something not only to skiers and snowboarders, but to millions of people across the American West, where snowmelt makes up an enormous part of the annual water supply. With Sierra snowpack at somewhere between ten and twenty percent of normal, California's prospects for intense drought this summer show how relevant snow is to the general population.
As disappearing snow catches more of the public's attention, TGR's non-profit partner, Protect Our Winters, continues to work hard to make climate change a national issue, using the celebrity of its Riders Alliance to bring the issue into the minds of the public and to push for congressional action in Washington. 100 Winter Olympic athletes, spearheaded by American cross-country skier Andy Newell, have signed a letter calling on world leaders to get serious about climate.
Higher star Jeremy Jones discusses his trip to the Ultimate Thule lodge with last year's winner, fellow Lake Tahoe local Tom Waclo.
Meanwhile, POW, which has seen a surge in donations since the op-ed in the Times, are also hosting a pretty cool contest that ends tomorrow. A $5 donation to POW you'll be entered to win a three-day backcountry ski expedition with Chris Davenport to the Ultima Thule lodge in the thick of Alaska's Wrangell-St. Elias National Park – the largest national park in North America and part of the biggest protected landmass on Earth. Enter the contest here: http://www.protectourwinters.org/ultimathule/
For now, Porter is thankful for the snowball effect that the mainstream media has given his message. "I did an NPR interview that reached four million people; we could not have gotten that reach through grassroots work." But it remains to be seen whether the snow riding population as a whole - people like you and me - will become the vangaurd for climate activism.
How's winter where you live? Do you worry about climate change affecting your home hill?