A place where the sprawling plains begrudgingly throw themselves skyward, the north slope of the greater Yellowstone Plateau is a geological and meteorological anomaly. Frigid arctic air from Alberta meets storms from the North Pacific, dropping legendary northern Rockies cold smoke on the limestone clefts of the Bridger Mountains — training grounds for the likes of Doug Coombs and Scot Schmidt.
Montana's Bridger Bowl ski resort has the yin of world-class terrain with the yang of being far enough away to avoid the limelight. Locals still ski in rear-entry boots on the continent's most progressive chairlift, Schlasman's, a lift that drops you on top of classic ridge lines, sans ropes, signs, or closures. As you disembark onto open terrain with exposure in both directions, the future and the past seem to blend into one.
Here, the double pole plant still works, as does a fat pair of rockered boards on a wide-eyed 18-year-old skipping class to get a piece of it. The ski hill is run by and for the community. Trailheads are devoid of other people. A stepping stone for some, a hideout for others, there still exists a place where people just go skiing, a throwback to a bygone era.
All photos by Pat Clayton.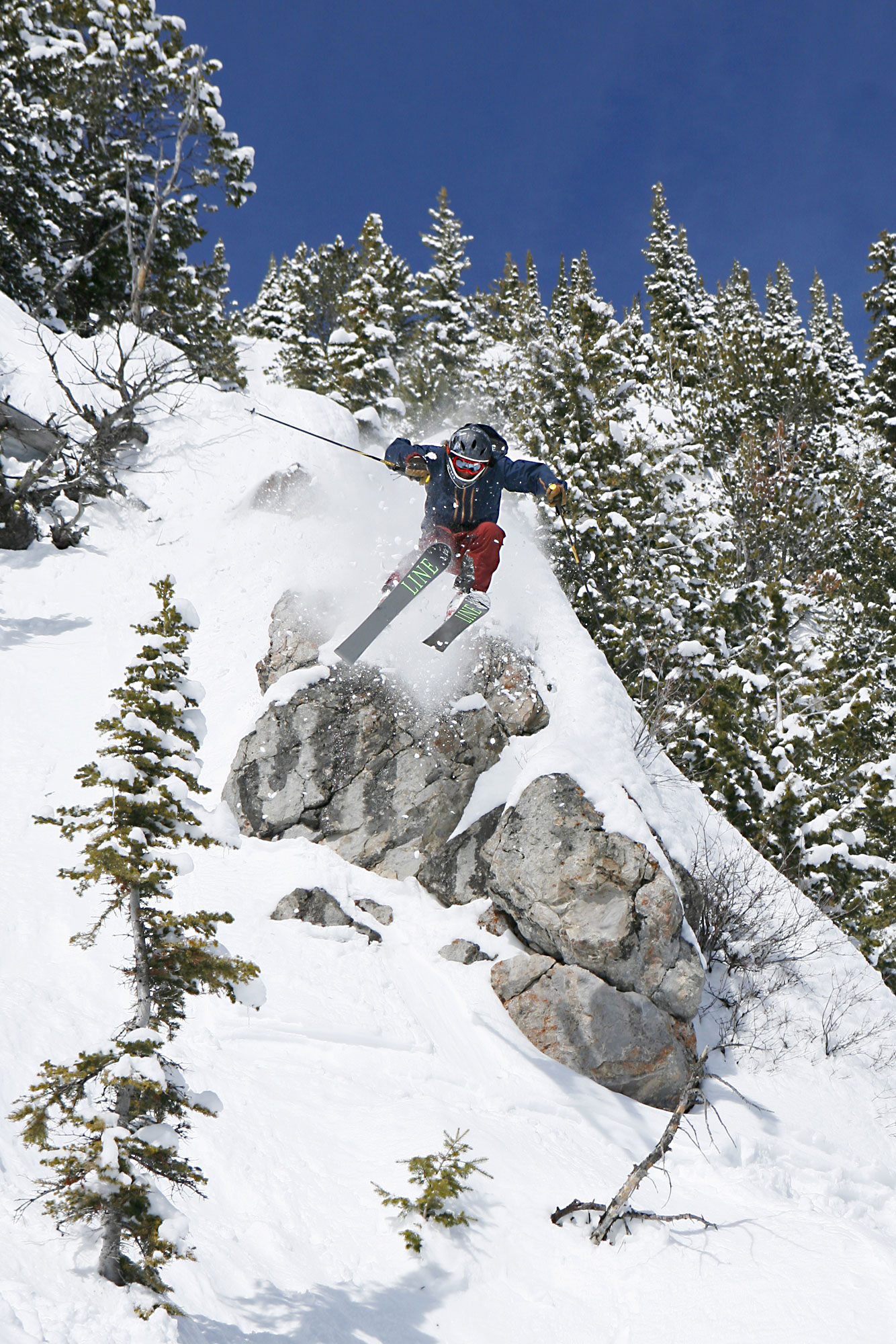 Matt Shortland catches air on The Ridge at Bridger Bowl.
Joe Wilson drops a cornice in the Bridger backcountry.
Shane Cottom goes huge.

The Northern Bridgers.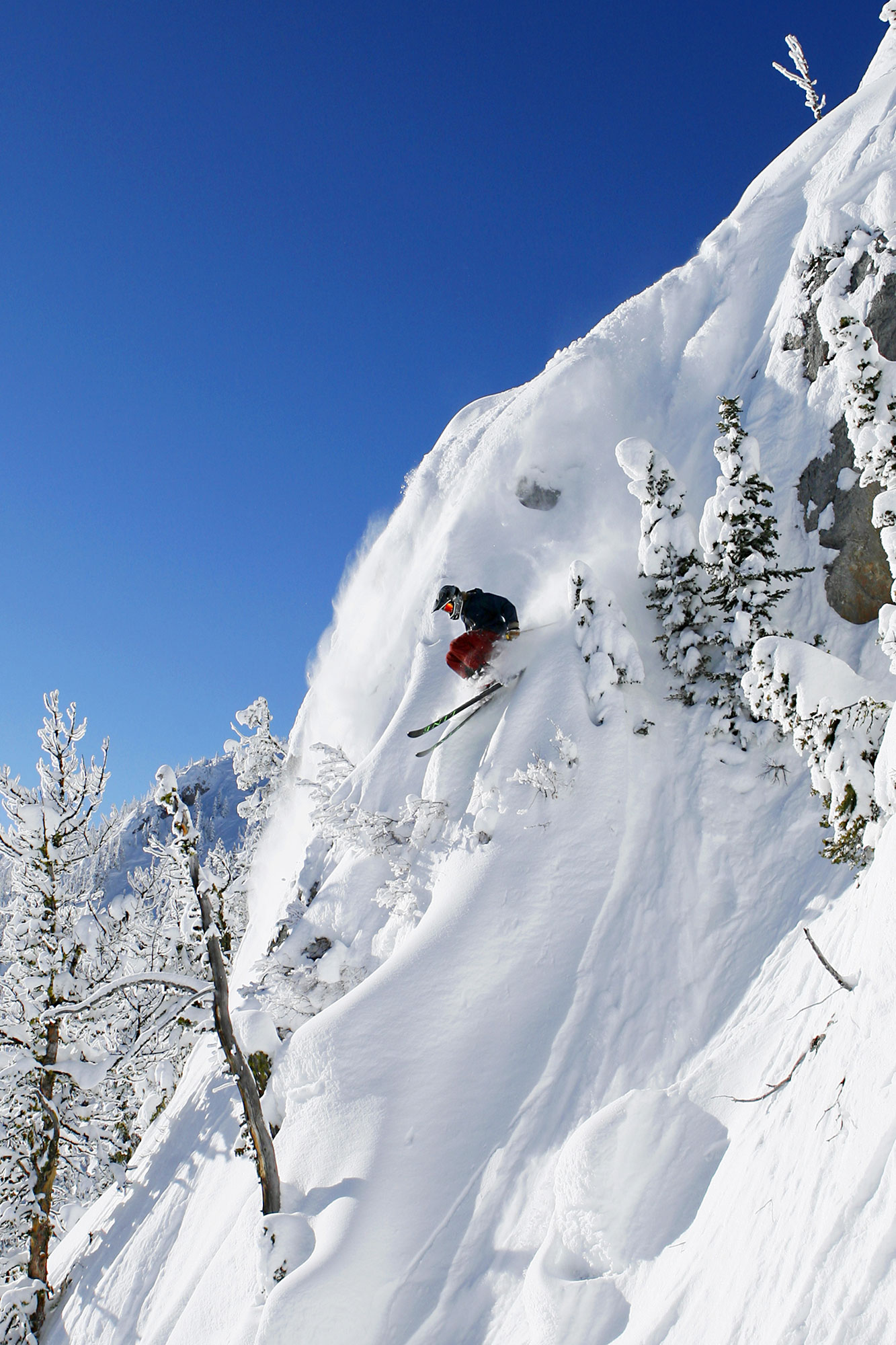 Matt Shortland loves The Ridge.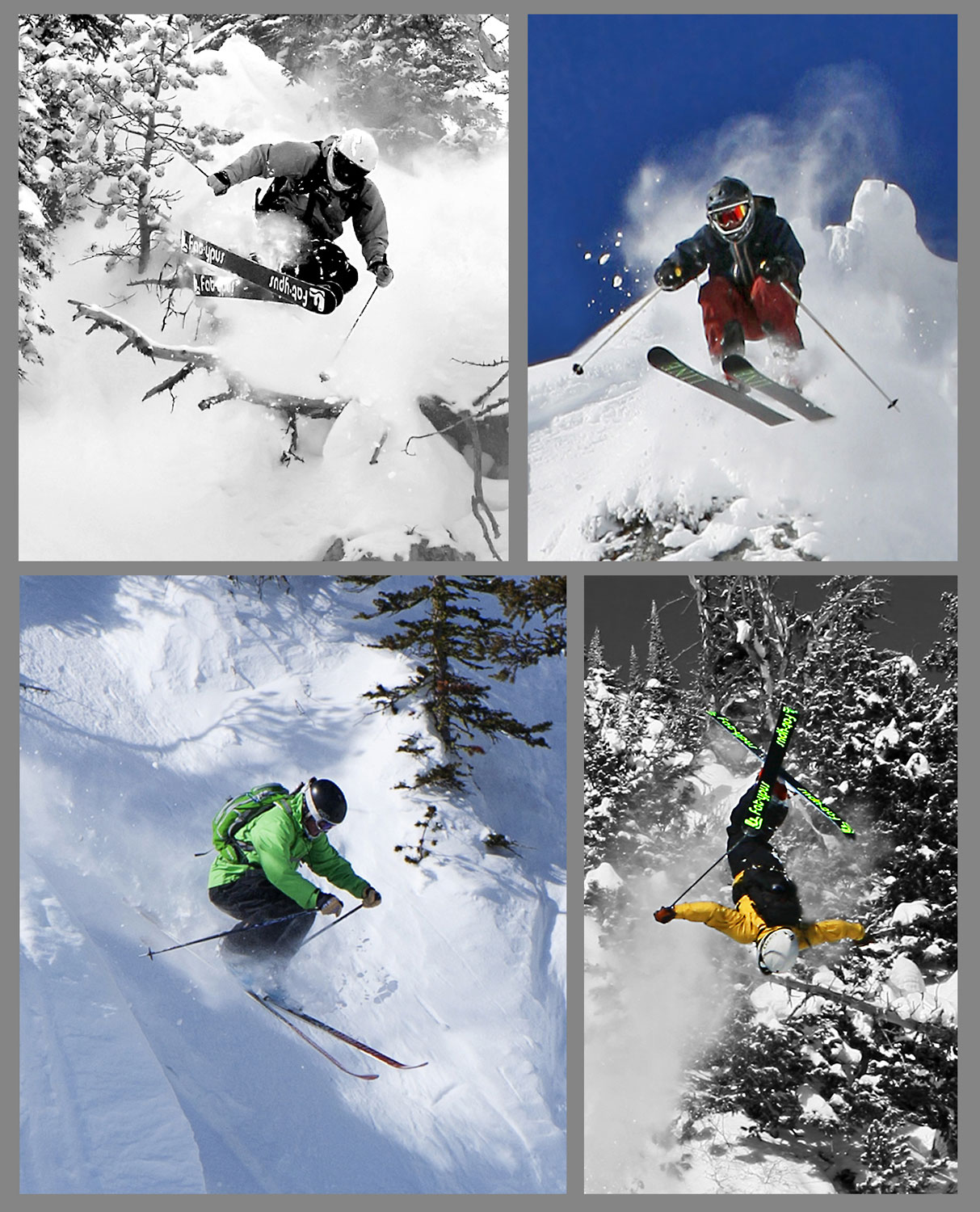 At Bridger Bowl, to air is normal.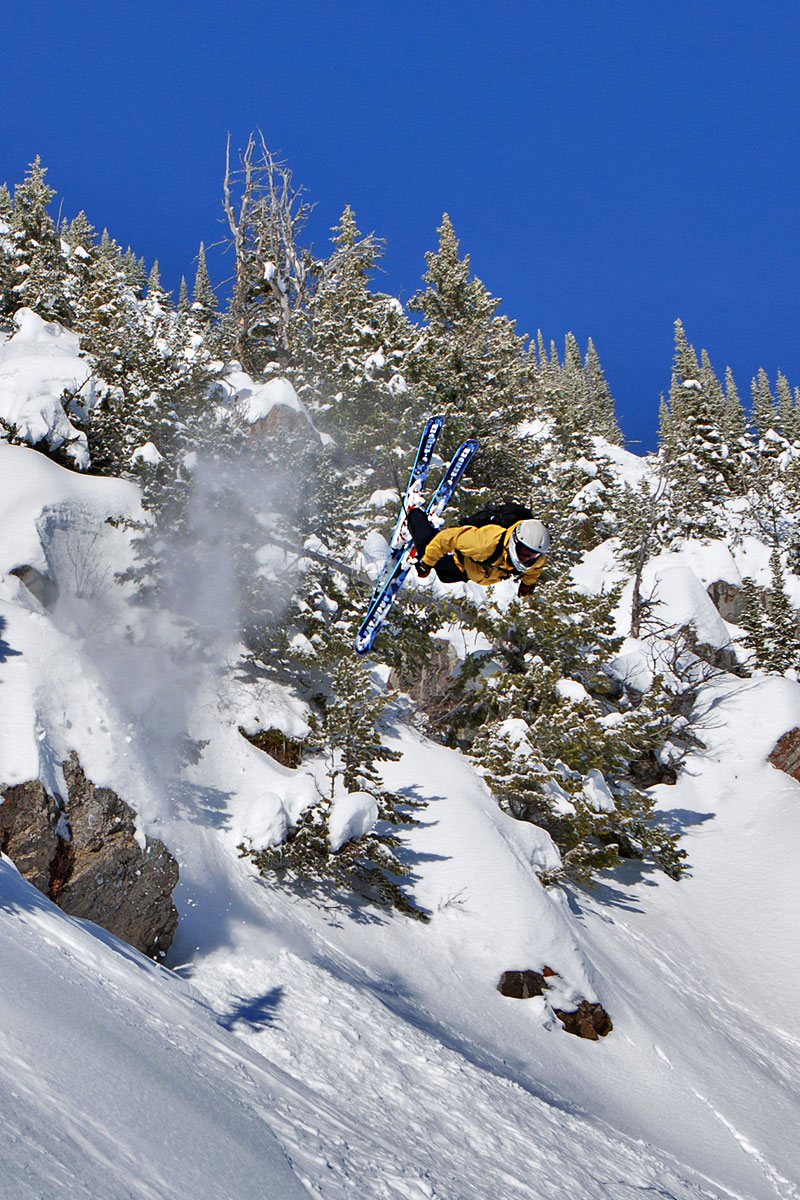 Lawn dart.
The Absaroka Range.
Shane Cottom airs it out.
The Virtues.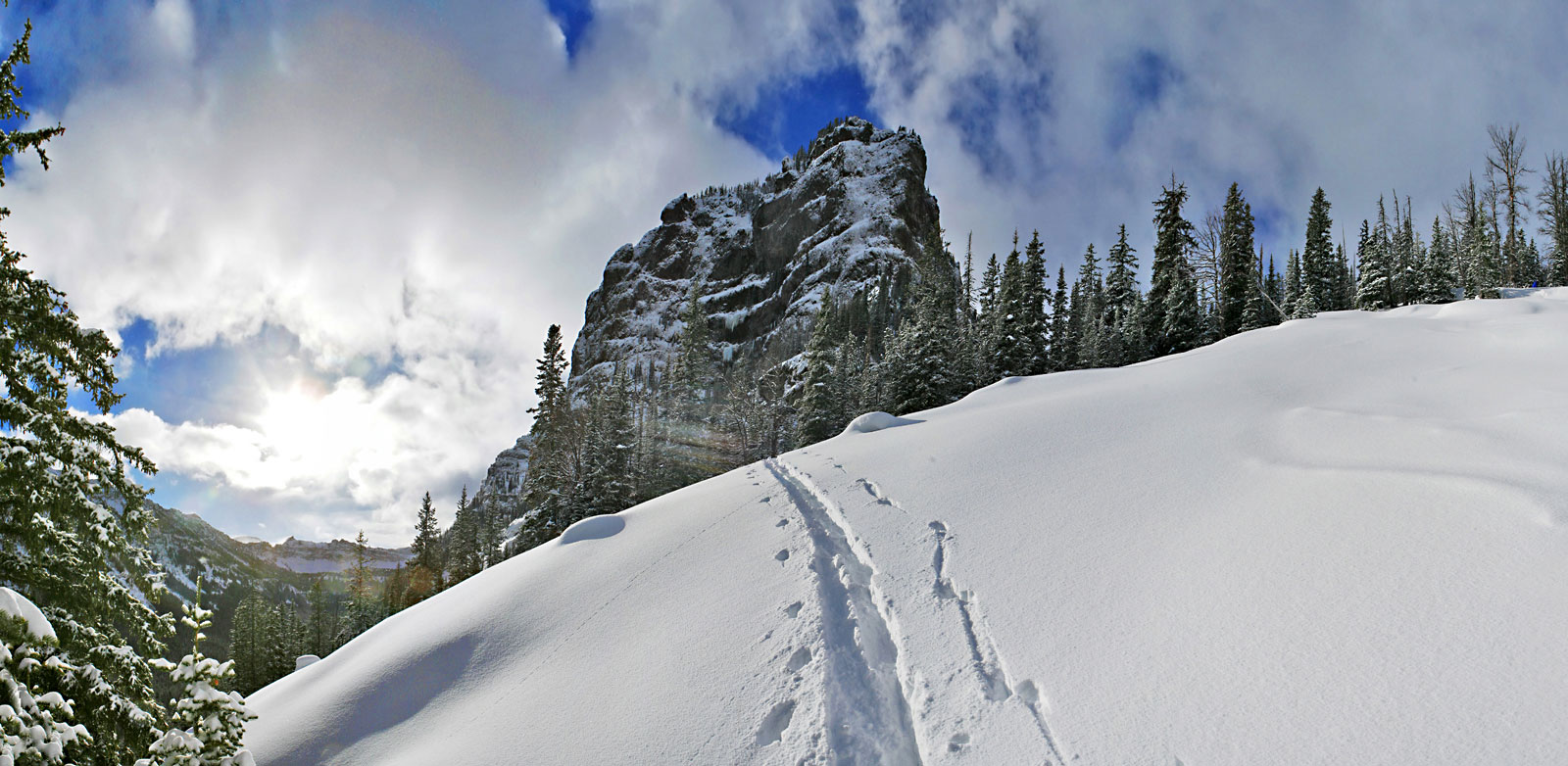 Out for a walk in the Gallatin Range.