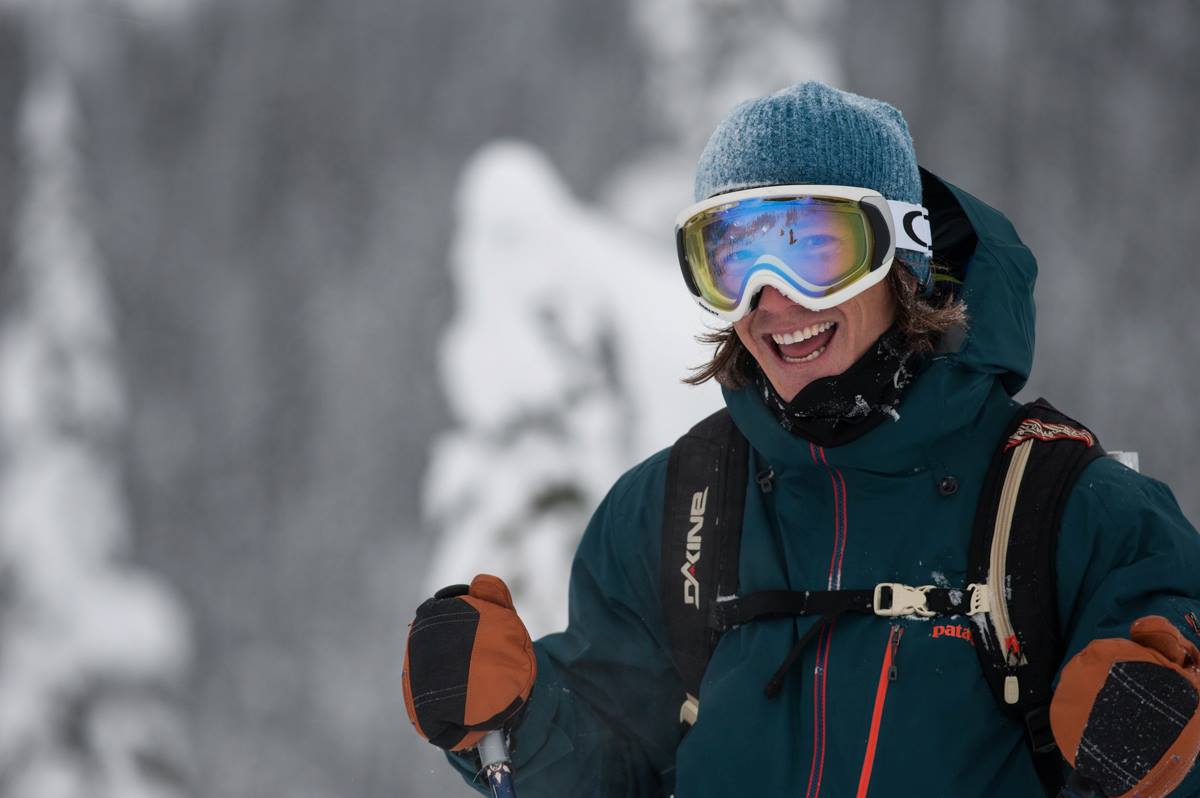 Pep Fujas–a skier who helped pioneer how good and how smooth skiing could look–answered your tough questions this March. Photo via Pep Fujas.
Late this March, we had the privilege of hosting one of the freeskiing greats–Pep Fujas–for our Ask Me Anything series, in which our forum community gets the chance to ask some of their favorite figures in the outdoor world any question at all over the course of three hours. Pep was a good sport, even answered questions about his own junk, along with a host of questions about his favorite ski, favorite place to ski, favorite skiers, and if he thought he could go pro if he were coming up in this modern, Instagram-obsessed world.
How much time do you spend on each of the boards in the K2 quiver? Do you tend to lean towards certain models for specific missions? If so, what are the factors that tilt you towards certain boards? Thanks. –tpacent
Oh man. I ski the best ski for the conditions and missions that I'm presented. I've probably skied more of the Shreditor 112 and 120 this year than any other. The new Pinnacle 105 is one of my new favorites, especially for directional everyday shredding and backcountry touring. The Powabunga probably comes in after that and then the Shreditor 102's. I basically don't ski anything under 100 unless the slush bumps are really firing.
Your favorite skier of all time? –TahoeJ
Candide Thovex.
I first learned to ski, then took 8 or so years off from it to learn how to ride. I've been getting back into skiing more and more over the last three seasons. What advice can you offer in the way of getting your skiing back to being at an advanced level after being out of skiing for so long? –Michigander
Your muscles know how to ski, you just have to get your muscles reactivated. Your mind is probably the hardest obstacle to overcome. It also depends on where you are and where you wish to go with your skiing. Make sure your skis are consistently tuned the way you want them. Get out more and focus on how you want to ski; there are lots of ways to move down a mountain.
Visualize what you want and then go for it, whether that be edge control, manipulating terrain, catching air, bumps... whatever. See how you want to ski in your mind's eye, and figure it out. If you are a visual learner, watch movies and look at how those skiers are weighting their skis and how they are applying pressure in that circumstance. Just do it.
What's your favorite place to ski in the States? –Michigander
Wildcat chair at Alta.
What's the most interesting thing you've ever observed either skiing or not skiing? –mtnjam
Someone defecated in my shoe in Japan and it's still an unsolved mystery but we think the poopertrator might have a birthday today actually. Okay that's not really that interesting but more puzzling than anything. Who would do such a thing?
Pep–you are the style king, so besides you, who do you look up to that has silky smooth style? –Teamdirt
Nicolas Muller. There are tons I really enjoy watching. Eric Pollard. Chris Benchetler. Henri Harlaut. Phil Casabon. Candide Thovex. Jossi Wells. Parker White. That list is long.
If you were a dog would you lick your own balls? Better lunch in the lodge: pizza or French fries? Silver dollar pancakes or silver dollar nipples? Tupak or Biggie? Why? –Al Gore-Tex
Balls? No, I don't like salt that much. Pizza, because there are a lot of varieties of pizza and french fries would get old. Pancakes? Large nips aren't my thing. And I'm West Coast.
I guess the standard question for sponsored people who've been around, how is it different today from when you started and would you try to do it again if you were starting now?
Probably not. There was a whole lot more opportunity to succeed at that time, since the sport was just growing up. Now that it's pretty solidified, and there are a whole slew of different ways to ski that are blanketed under the same umbrella; it's a tough game. You really have to stand out and do a whole lot more than skiing. You have to have a story, be socially adept, and understand the business of skiing or marketing.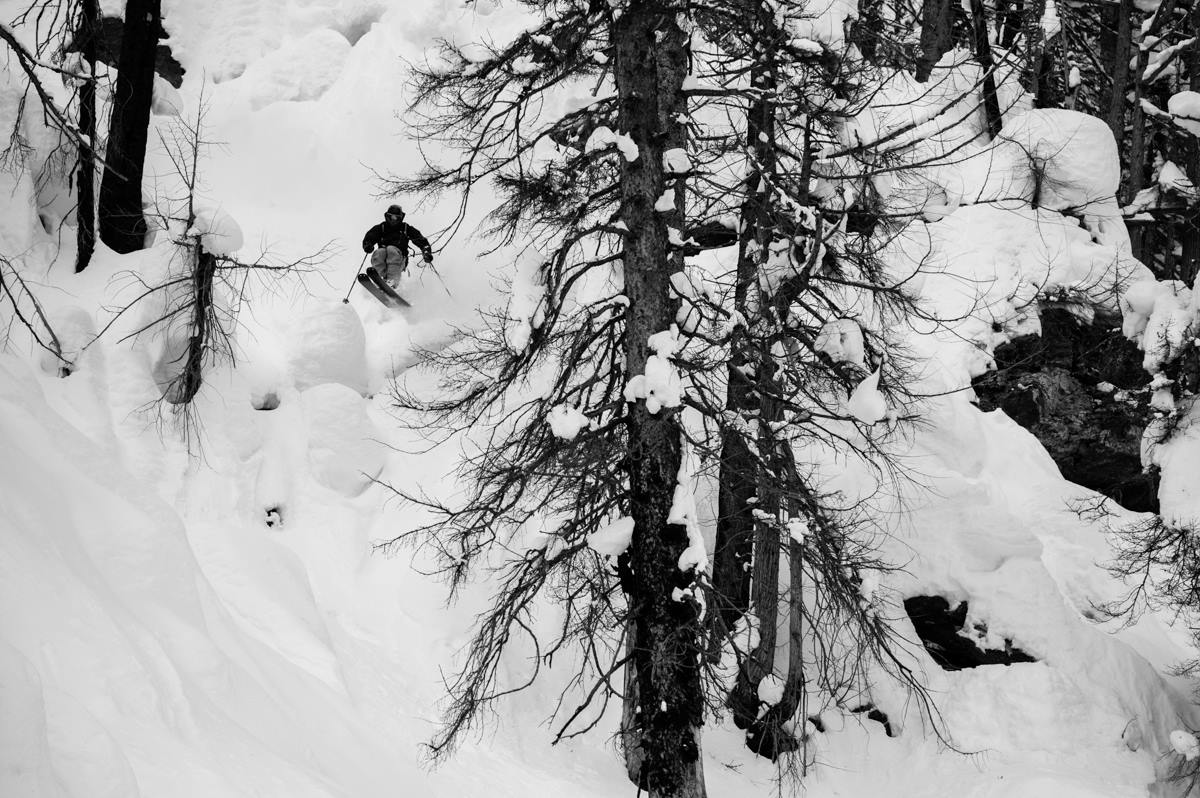 "There are so many facets that are not just being good at skiing that count now." Photo via Pep Fujas.
It's kind of shitty. People can and are getting sponsored for having big Instagram followings because companies see these followings being as good as advertisements. There are so many facets that are not just being good at skiing that count now. There are those few who make it by just being good at what they do, but they usually don't stay in the game for a long time. Anyway, I could probably ramble about this for a while, but the short answer is probably NO.
What's the secret to going monster huge and then landing switch in pow? – Ryan Dunfee
Staying calm.
What do you do when you come home from skiing? – Ryan Dunfee
Change clothes and do whatever task that's on the list. The list never goes away. If I'm on a trip, usually have a beer and relax.
If you challenge someone to a ski off, would you prefer it at eleven in the morning or wait for it to "soften up" and go for it at 2 PM? -digitaldeath
That depends if I'm wearing a thong, tighty whities, boxers, or going commando. No... actually it makes no difference because I don't challenge people to ski offs or wear thongs. But letting things warm up just means you're soft right? In honor of Chopper Reid... harden the eff up!
If you just roll through the park for one lap that day, what's the best/favorite trick you have on lock that you can stomp any time? –Ryan Dunfee
My best go-to trick is probably a cab 900 lead safety or a Pep roll... yep, still got it. My favorite park trick is an underflip 360 or a 540 Japan.
How hard is it to get sponsored and how did you first achieve that? –ahorse
I really don't know how hard it is, but considering how much talent there is out there these days it's probably pretty hard. For me it was all about knowing people in the industry, going to events and doing things differently. I was proactive and did things that made my peers talk by virtue of what I was doing. You can't be a one trick pony. If you become a buzzword then people will take notice. Now I probably wouldn't know where to begin.
POV is okay... but follow-cam POV, like that one you did with Sage, is pretty awesome. Are you planning on doing more of that? – TahoeJ
Thanks. We were just skiing and I was calling it a day after this run, and Sage just happened to put his cam on. I didn't think he was going to post it, but it turned out pretty rad. Runs like that are super fun and definitely relatable to a broader audience, but if you do it too much then it gets played and people become uninterested. I will probably do more of that one day. The cool thing about that run was it wasn't forced, it was just us shredding the line we had been skiing that morning.
Do you miss having your own pro model ski? Or am I uninformed and you still do under a different name? –JayPowHound
You're right, I don't have a pro model anymore and I did really enjoy having one. Having my name on a ski that I designed was probably the most rewarding part of my career as far as something physical that you can show. Being able to ski around the world with my friends year after year has been the best.
How much input do you have into the design process, and how many different models do you contribute towards the development of? –JayPowHound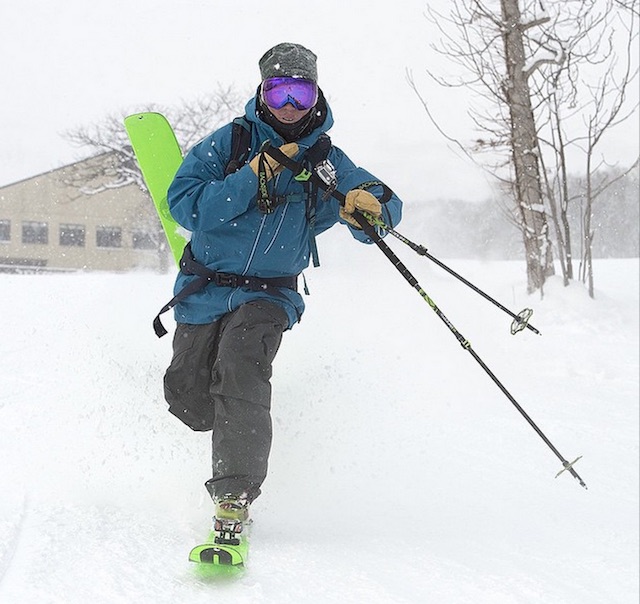 Pep's coming out with his own line of pro model skis from K2 in 2016. Daniel Ronnback photo via Instagram.
Right now, I am working closely with K2 skis on the whole Factory Team line and have the end say in what gets made. Everything from flex, rocker, camber, sidecut, tip shape, stiffness, sidewall and materials is on my shoulders. Of course, I am not an engineer, but I tell them what I want and the rest of the team wants out of the skis and see what they come up with. It's a pretty fun process and I'm pretty excited about some of the new skis set to come out in 16/17.
READ ALSO: The entire Ask Me Anything featuring Mike Douglas, Sage Cattabriga-Alosa, and Seth Morrison
There have been lots of changes at K2 over the past few years and they had lost touch with their athletes. Fortunately they have realized their athletes really know and understand skiing and what they want out of a ski. I happen to be the guy that they are entrusting the responsibility to make what the team wants.
What's your biggest non-ski-related passion? –JayPowHound
It used to be skateboarding. Now it has probably turned to rock climbing. I'm kind of an outdoor addict. I enjoy doing a wide variety of sports which doesn't allow me to really excel at any one in particular.
What's your take on the infinite monkey theorem? –fetusskis
The chance of a monkey or a "device" programmed to randomly type random letter and produce or recreate some work of pure genius cannot in my small mind actually happen in reality. It's a load of malarkey.
On a scale from 1-10, how high are you right now? –Bromontana
Approximately 1800 meters.
What's your favorite trip you've ever been on? Favorite video part of yours and of other skiers? –ghosthop
Nimbus trips in general rule, but camping out in the Tordrillos for 10 days and hiking lines and kickers was probably the most rewarding and memorable.
With regards to video parts, I don't have favorites of mine. There are just some skiers that I could watch all day and can't say I have a favorite part of theirs. Tanner. Sage. Henrik. Parker White. McConkey. Pollard. Benchetler. Mahre. Seth. Candide. Will Burks. Wait... who am I kidding. Candide in Kandid Kamera.