Wondering what the most-viewed content we put out this past month was? Well here it is, from first to last - TGR's most-viewed posts from the month of April 2014.
#1 - First Ever Wingsuit Flying Above Skiers
The post with the above video featuring Mathias Wyss and Ludovic Woerth in wingsuits buzzing the tower above skiers and snowboarders shredding down the Nuit de la Glisse glacier in France blew the pageviews out of the water and became one of our most popular posts ever. Definitely don't try this at home, or really anywhere else for that matter. Or even think about it.
#2 - Outdoor Retailer: Photos of 2015's Ski & Snowboard Gear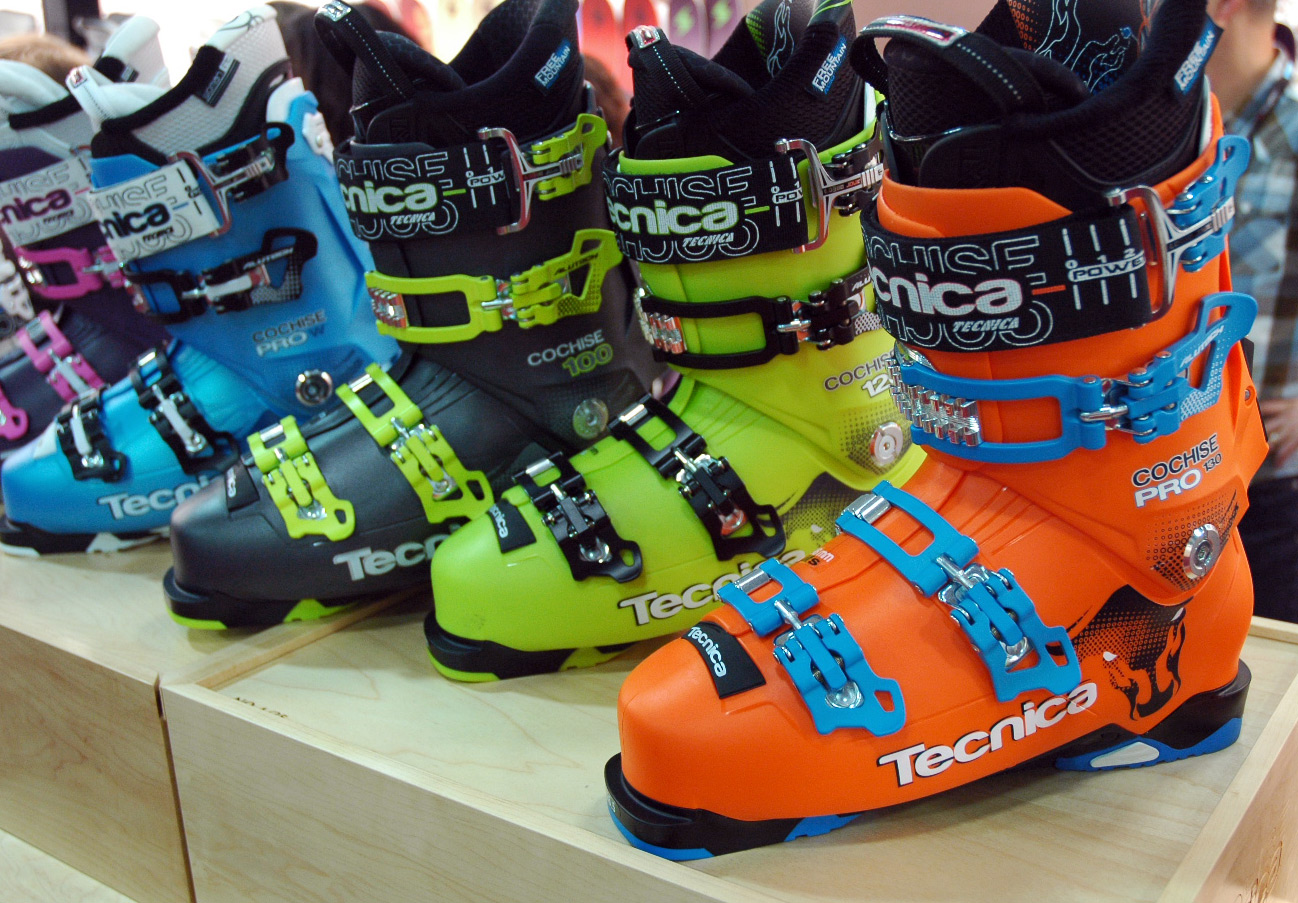 I guess we got some gear whores in the audience, eh? Good thing we sent TGR ad dude Jon Grinney undercover to this year's Outdoor Retailer tradeshow to snap top-secret photos of next winter's ski and snowboard gear with a novel spy cam known as the "iPhone." They thought he was texting the whole time!
#3 - Officially On The Radar: Fabian Lentsch
Austrian shredder Fabian Lentsch joined the ranks of rookies to watch along with Sander Hadley and Lucas Wachs after this video emerged of his rediculous run at the Freeride World Tour qualifier in Obergurgl, Austria this winter that we're not even sure Sylvester Stallone could have played the lead in a movie about the run. That was one stretch of a Cliff Hanger-related joke, huh?
#4 - The Cook Can Shred: Higher Unplugged Episode 6
During the filming for Jeremy Jones' Higher in Alaska last spring, it was quickly revealed that the cook and base camp manager for TGR's remote snow camp outpost, Lucas Merli, could not only be counted on to melt snow water for the crew, cook every meal, and belay riders into hairy descents, but could also rip the shit out of steep faces. Turns out Jeremy had even sponsored him for Jones Snowboards, but hadn't realized it was the same Lucas! #proshredproblems
#5 - Shit Jobs Part 3: Collecting Unemployment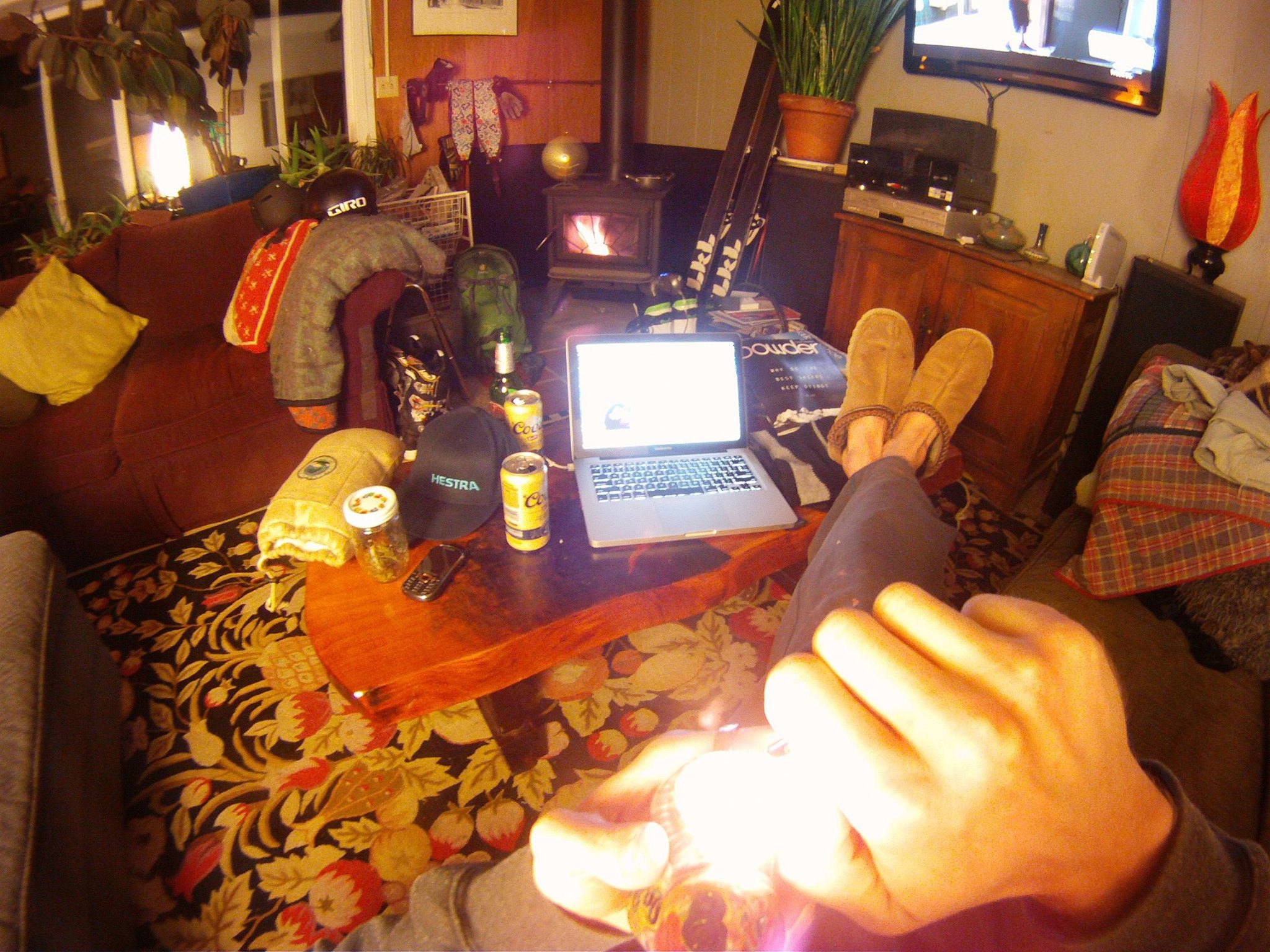 Perennially one of our most controversial posts, this iteration of Contributor Jeremy Benson's Shit Jobs series is a tongue-and-cheek piece of satire about collecting unemployment in order to survive as a full-time ski bum, which for better or worse is the reality for more than a few people out there you've sat on chairlifts with. Depending on your sense of humor and political persuasion, it either comes across as a hilarious joke or a Ted Cruz talking point about government-funded slackers ruining the country.
#6 - The Real Deal Co-Lab: Corey Felton
If you're looking to get grounded again after reading the jokey post about unemployed ski bums, you'll enjoy this interview with Co-Lab wildcard Corey Felton. Felton, a Jackson Hole local who absolutely sends it and who decided to start his own treecare company in order to support his ski career, aimed for 14-hour days in the summer in order to get his wintes off instead. "Once you get to 35, 36, or 37 years old, what are you going to do after the whole skiing thing? you can't ski and get paid forever," he said.
#7 - Jackson Hole Locals Attempt Goofiness But Are Too Talented
While watching pros jump building-sized cliffs might make your proudest moments on skis or a snowboard embarrasingly underwhelming, nothing rubs salt in the wound like watching those same people try and mess around even though they still manage to outperform you by several orders of magnitude. The WYPY crew, a posse of up and coming snowboarders from here in Jackson, attempted to make a funny video of themselves snowboarding, but by the final double-nosebutter misty 900, you'll get pretty sick of knowing people are just this damn good at sports.
#8 - Sella Nevea, Italy: Almost Live Season 6 Episode 3
An on-again, off-again footage logger for TGR, Marco Salgado had been harping Todd Jones et. al. to come to his second home, Italy's Sella Nevea, to shoot for Almost Ablaze. Luckily, 6 meters of snow happened to blow in as TGR came into town--so much so that the upper tram deck was completely buried and required a full tunnelling exercise to get Colter Hinchcliffe, Dash Longe, and Dana Flahr out onto the snow.
#9 - From Jackson Hole to Poland with the Faction Collective
A few years back, it was Europe's CoreUpt Skis that came out of relative nowhere to sign one of the most rediculous teams in freeski history (before going bankrupt). Now it appears Faction is the latest Euro ski maker to be infused with boatloads of cash from a mysterious investor so they can scoop up some of the most hype-worthy skiers in the game, as evident in the video above. What do both brands have in common? Candide Thovex. The legend. It remains to be seen, however, whether the Frenchman's contract will drain the reserves of another ski company.
#10 - Powder Surfing Is The Most Incredible Sport You've Never Heard Of
To finish out April's video-heavy top 10 pieces of content is this video about the most incredible sport you've never heard of - pow surfing! It's like snowboarding but harder because you have no bindings. Or like surfing, except with rocks in the way!
Here's to a good May everyone - let's go biking!