Story by Tyler Macleod
2019.04.10
TGR Tested: GNU Free Spirit
"A playful powder board fun for groomers, slush, and pow days. It's a great option for an intermediate to advanced rider. - Jaime Vincent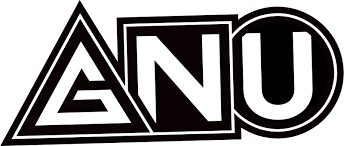 GNU Free Spirit
Powder
One of the most respected and decorated snowboarders in the world, Jamie Anderson understands a thing or two about what she wants out of her signature decks. And like all of us, she also wants a board that is equipped to handle the deepest conditions. With the Free Spirit, Jamie and GNU have not only succeeded in making a rig that can tackle the most epic days, but one that can easily navigate the inbetween days as well. It's a directional, all-mountain board that harnesses her freestyle spirit in a freeride shape. The Free Spirit proves to be a powder hungry board that can also ride the majority of the mountain like the playground it is.
Design:
A short and wide board wrapped up in a surf-inspired shape, the Free Spirit takes advantage of short contact points and a deep sidecut to offer up a ride that enjoys turning in powder as much as it does on corduroy or slush. With its medium flex pattern and Mervin's camber-dominant C3 profile—which places a mild rocker between the feet—Jamie's board is suitable for everyone from the intermediate to advanced rider. A core that blends balsa, aspen, and paulownia woods creates a snappy, lightweight ride, and the proven Magnetraction edges allow the Free Spirit to grip hardpack or icy conditions when the snow becomes variable. Offered in two lengths—a 143 cm and 148 cm—there are also a couple options for the ladies out there looking to jump on a down-sizeable powder board.
Performance:
Tester Jaime Vincent found the Free Spirit to be much more versatile than the shape suggested, commenting that "It's a playful board on the groomers, it's not too stiff, and I felt powerful in the powder." And the deep conditions are exactly where the Free Spirit truly displayed its prowess, with Vincent exclaiming, "The board floats!" The fat nose keeps you on top, while the short, blunted tail allows you to be in control." But when things briefly thawed out in Tahoe last spring, Vincent still found the board to be a preferable option for slashing slush and laying into trench-digging carves as she awaited the next storm cycle.
Who's it for?
Everyone needs a proper powder board in their quiver, and it's all the more justifiable when one can perform across the spectrum of conditions as well. The Free Spirit is built to do just that. It may not be a deck that is itching to rip through the park or press into rails, but this Free Spirit does have a bit of a freestyle spirit in it too. It is endorsed by Jamie Anderson, after all. Add it to your existing quiver to round out the collection, or ride it as a daily driver if slashing and turning are your priorities.