Story by Tyler Macleod
2019.04.10
TGR Tested: Dinosaurs Will Die Wizard Stick
I would recommend the Dino to a male or female intermediate to advanced rider. Somebody that rides the park, but also wants to take this out in the powder or slush. - Jaime Vincent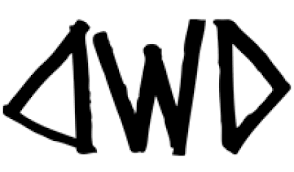 Dinosaurs Will Die Wizard Stick
All Mountain
Dinosaurs Will Die have always approached things with a bit of an off-kilter mentality, and perhaps no other board in their lineup exemplifies this quite like the Wizard Stick. While its pointed nose and squared off tail would leave you to believe that this is a directional board, if not a powder specific one, the reality is that it's a true twin between the contact points. No, it's not some sort of black magic—maybe just a little smoke and mirrors—but who's to argue when it looks so aesthetically pleasing and performs even better? From locking into presses, to handling the duties of a powder board, the gender-neutral Wizard Stick spreads magic all over the mountain for whoever falls beneath its spell.
Design:
As mentioned, the Wizard Stick isn't actually a directional board despite what it's directional outline tells you. A true twin from contact point to contact point with a twin flex to match, it's a board that will surely turn some heads when seen ripping through the rail garden. However, the Wizard Stick happens to have a little trick up its sleeve, too. Behind the inserts there's an additional pair of setback mounting holes allowing riders to slam their stance back when conditions get deep. And thanks to the Crossbreed Camber profile, which places positive camber underfoot and rocker outside of those insert packs, the Wizard Stick certainly has the capacity to perform as a reliable powder board.

Performance:
From handrails to groomers and jumplines to powder turns, the Wizard Stick proved to be a jack-of-all-trades type of magician. For most male riders, it will tend to ride as a mid-flexing board, while female tester Jaime Vincent acknowledged that it felt a bit more aggressive than what she typically straps into. "It is a stiffer board than I am used to riding, but I liked that," she admitted. "It was fun to maneuver on groomers, and pop onto rails and little sidehits." Due to the twin shape, the Wizard Stick certainly had more of a traditional freestyle board feel to it, but by no means was it restricted to the park, either.
Who's it for?
It may seem a bit cliche to say that this board is for everyone, but considering the Wizard Stick successfully meets the demands of both male and female riders and both freestyle and freeride riders alike, it's a worthy descriptor. Those looking for a pure freeride board may be better suited looking into stiffer and more aggressive options on the market, but for the everyday resort rider who laps the park as frequently as they do steep chutes, the Wizard Stick should not be overlooked. There's a reason this board has simultaneously earned both park and all-mountain awards from media outlets over the years—it's a proven sorcerer.