Story by Lily Krass
2019.04.10
TGR Tested: 4FRNT MSP CC99
"A strong all-mountain ski built for charging fast through any type of terrain." - Sloane Gordon

4FRNT MSP CC99
All Mountain
As 4FRNT founder Matt Sterbenz's pro-model ski, the MSP sure has a lot to live up to. A hard-charging frontside ski, the MSP CC is the women's edition of the SLC-based freeride company's top performer. It contains a practically identical construction with 4FRNT's proprietary Contourcore technology that takes into account where a female's center of gravity is. The MSP CC is a powerful ski that demands a confident rider, but if you've got what it takes to harness the beast, you won't be disappointed.
Design
At 1850 grams per stick, the MSP CC is a burly ski, with top and bottom Titanal reinforcements that create bomber torsional rigidity to keep you feeling stable on extra puckering descents. The lightweight poplar wood core balances out the Titanal layers, creating a nimble and responsive feel that lets you slash turns and pop off cat tracks with equal style and ease. Camber underfoot helps you get an edge in hardpack, and the 17-meter turn radius lets you change direction in the blink of an eye. Although the 99mm waist doesn't exactly classify as a pow stick, the wide shovel and rockered tip and tail keep you afloat when the forecasted 4-inch storm turns into full on Snowmaggedon.
Performance
The MSP CC is the type of ski that rewards you with what you put into it. Stiff and responsive, if you have the power to really drive the MSP CCs through turns, the metal reinforcements will keep you charging until last call. If not, they might take you for a ride. The aggressive nature of the MSP CC allowed testers to tear through variable snow and arc smooth turns on hardpack. While it wouldn't be a great choice for a nip-deep day, the wide shovel held its own during a light dusting of snow. "The ski performed well at high speeds with a strong ability to hold an edge and offered unparalleled stability, support, and control," said tester Sloane Gordon. "The weight made it a little harder to get in the air, but once you do, the landings are super stable and it takes you exactly where you want to go."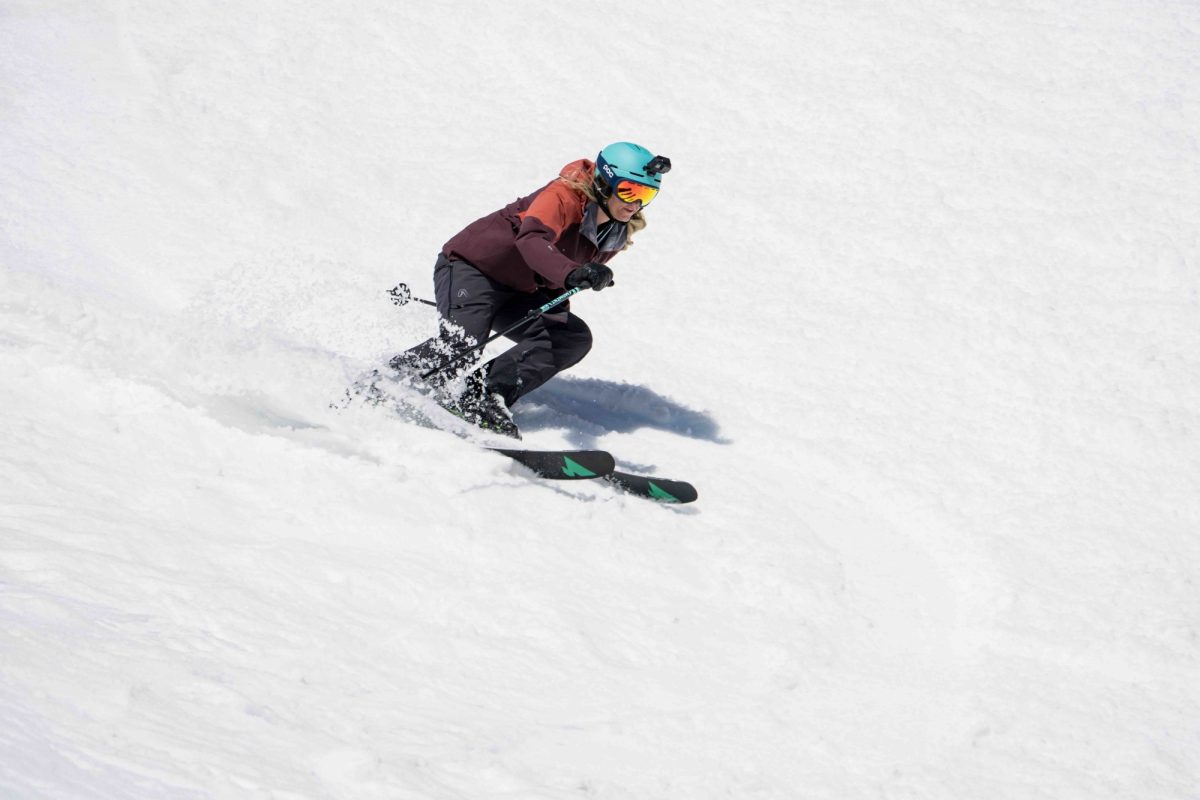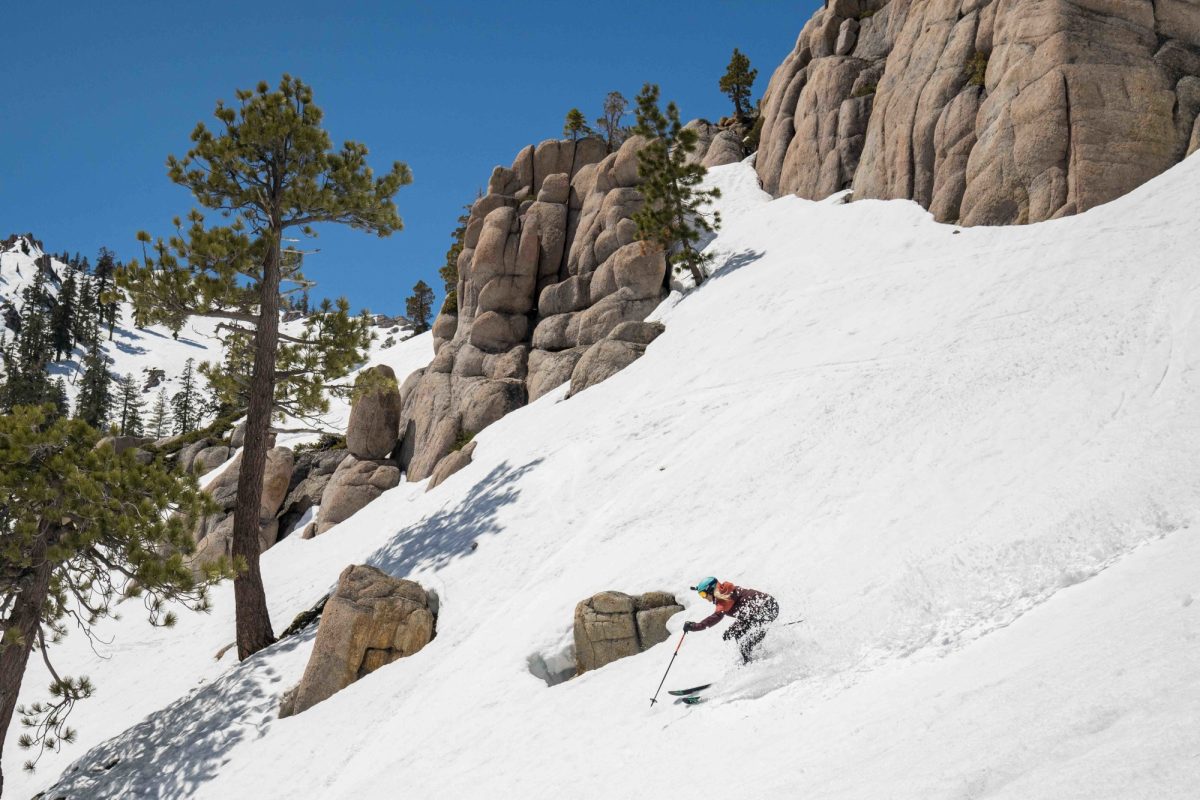 Who's it for?
The MSP CCs are a freeride ski built for speed. If you're looking for a resort ski that can keep up with you while destroying top to bottom tram laps, the MSP CC is an easy choice, but testers agreed they might not be for everyone. "The MSP CCs are pretty stiff and heavy so they'd be a great choice for advanced skiers who want to charge," said tester Samantha Hall. "They'd definitely be a little hard to control for a newer skier."