Welcome to Staff Picks, a gear focused column where members of TGR Staff review this year's top products they've been lusting after all summer. From backpacks, goggles, outerwear and more, our staff rounded up their favorites and put each product to the test. We kick things off with sunglasses— see what shades our staff deems supreme.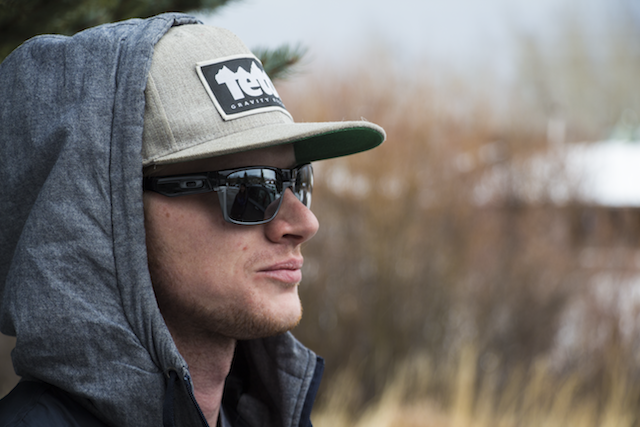 Blake Campbell, Lead Film Editor
I really like the shape of the Oakley TwoFace, nothing too loud or over the top, but still showcases a modern look. They have a solid frame and polarized lenses are a big plus. The first thing I noticed was the two tone façade— the top of the shades are black and the bottom half are a dark grey. Honestly, they were kind of weird looking at first glance, but they really started to grow on me. The two tone almost makes some of the lines more defined and sleek looking.
What is the ideal situation for rocking these shades?
It's a pretty dark lens and it cuts glare, plus they have a certain lifestyle vibe to them, so great for kicking it on the water or snow when it's full blue out— Pretty much any situation featured in a Corona commercial.
Will wearing these frames up your game?
I'm optimistic. These shades exist in a space where loud style meets quiet. And I think that's where the chicks hang out. TBD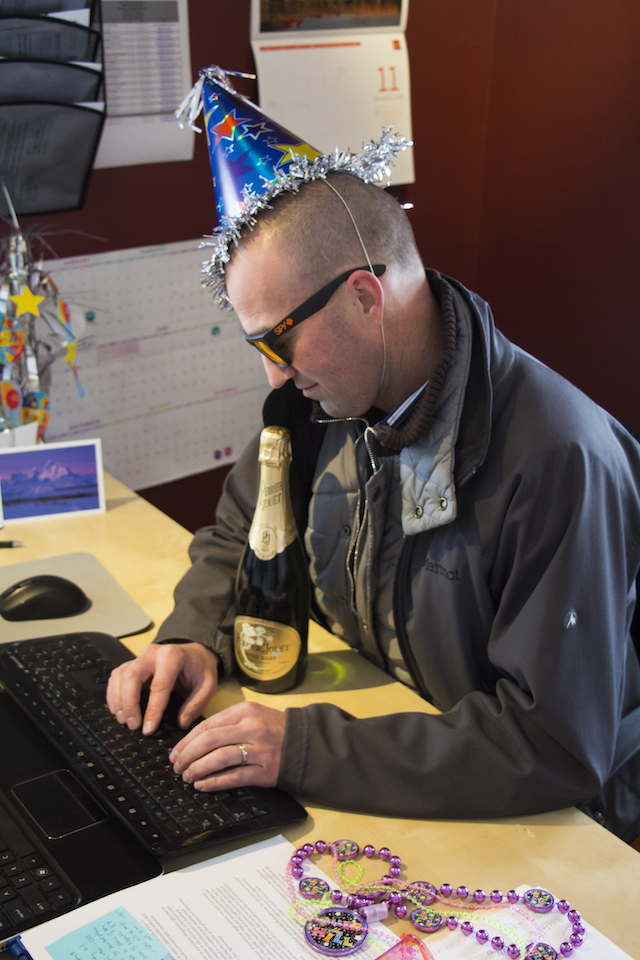 Brett Hills, CFO (Caught taking a disco-nap after a long night out on his birthday)
SPY Sunglasses— "It's hip to be square"
These hard wearing foldable sunglasses are perfect for all action sports outdoor adventures. Never break or lose your sunglasses again when you fold these up into a tiny square and put them in any hip pocket without damaging them. They fit snug to your face and will not fall off hitting the white water, careering off a berm or getting your next powder face shot.
Do I wear shades at night? No that would be stupid-- but no worries, fold these bad boys up put them away and pull them out in the morning to ease the hangover!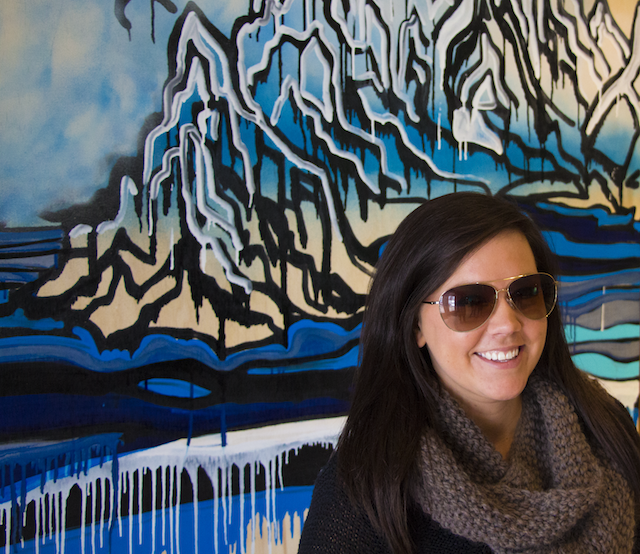 Alicia Jeter, Accounting
These sunglasses are the classic aviator sunglasses that look good on just about anyone. They feature gold metal frames with a tortoise shell finish and brown lenses that are great for any occasion. I picked this particular model because I wanted a good pair of aviator sunglasses that will last longer than just a few months. After a long day of skiing, these are the perfect glasses to throw on to apres with your friends. Feel like getting a little crazy? Take these puppies with you on a night out on the town! I mean, who doesn't wear their sunglasses at night? Wearing these sunglasses is sure to up your game in any situation.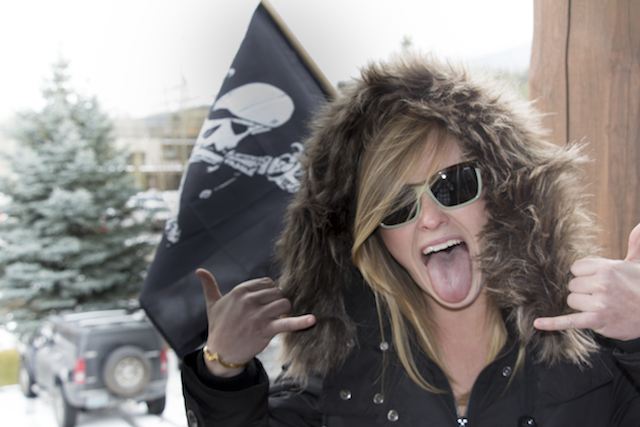 Lizzy Bakhaus, Digital Advertising Manager
As I was scrolling through the newest shades on the Zeal site, I came across the Kennedy's. I was instantly hooked. Then I saw them in the Abbey Mint color and I was on them faster than a duck on a junebug. It's the perfect sea-foam-green; it stands out, but it's not too harsh—the most mellow of all the greens. These shades are awesome because they have that sporty feel but the tortoise shell across the top and along the sides gives them a nice, chic look. As for the lens quality, no complaints here. The cool thing about these shades is that you can rock them on an early morning run down the mountain, then cruise into work lookin' good, and later enjoy a happy hour cocktail on the porch in style. There's no arguing that these shades are classy and cool, BUT I really must say that they weren't the perfect fit for my face. Not to say they won't be the glass slipper for you, but this Cinderella was not ready to bump into Prince Charming just yet. The most important part about finding the perfect pair of shades is knowing what face shape works with which frame. For me, these just didn't work. Not to fret though, I'll just continue my search for the Zeal Perfect Slipper until I find it because I know this is an eyewear company that makes kick-ass shades.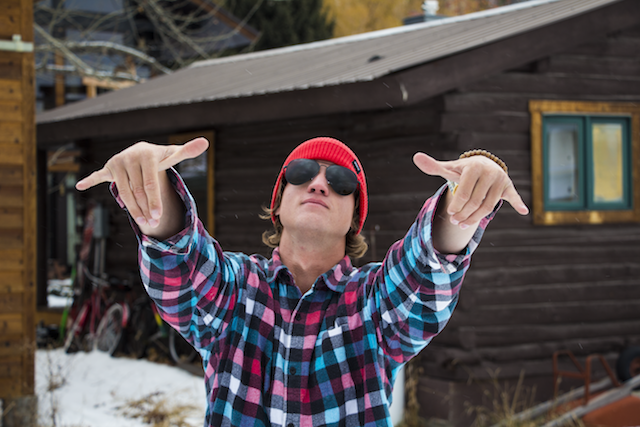 Nick Kalisz, Cinematographer/Editor
I'm not super big on aviators and I'm no Maverick, but the Electric AV1s are fly. Everything is super saturated and looks fresh through the lenses of these badass shades. My vision isn't hindered like it is with some other bulky glasses I have worn in the past; these shades are super light. Whether you are hiking in the backcountry, hanging on the porch of your favorite apres spot or road-tripping to your next adventure, the AV1s have you covered.
Stayed tuned for next week's Staff Picks, we're putting the top helmets to the ultimate crash test.