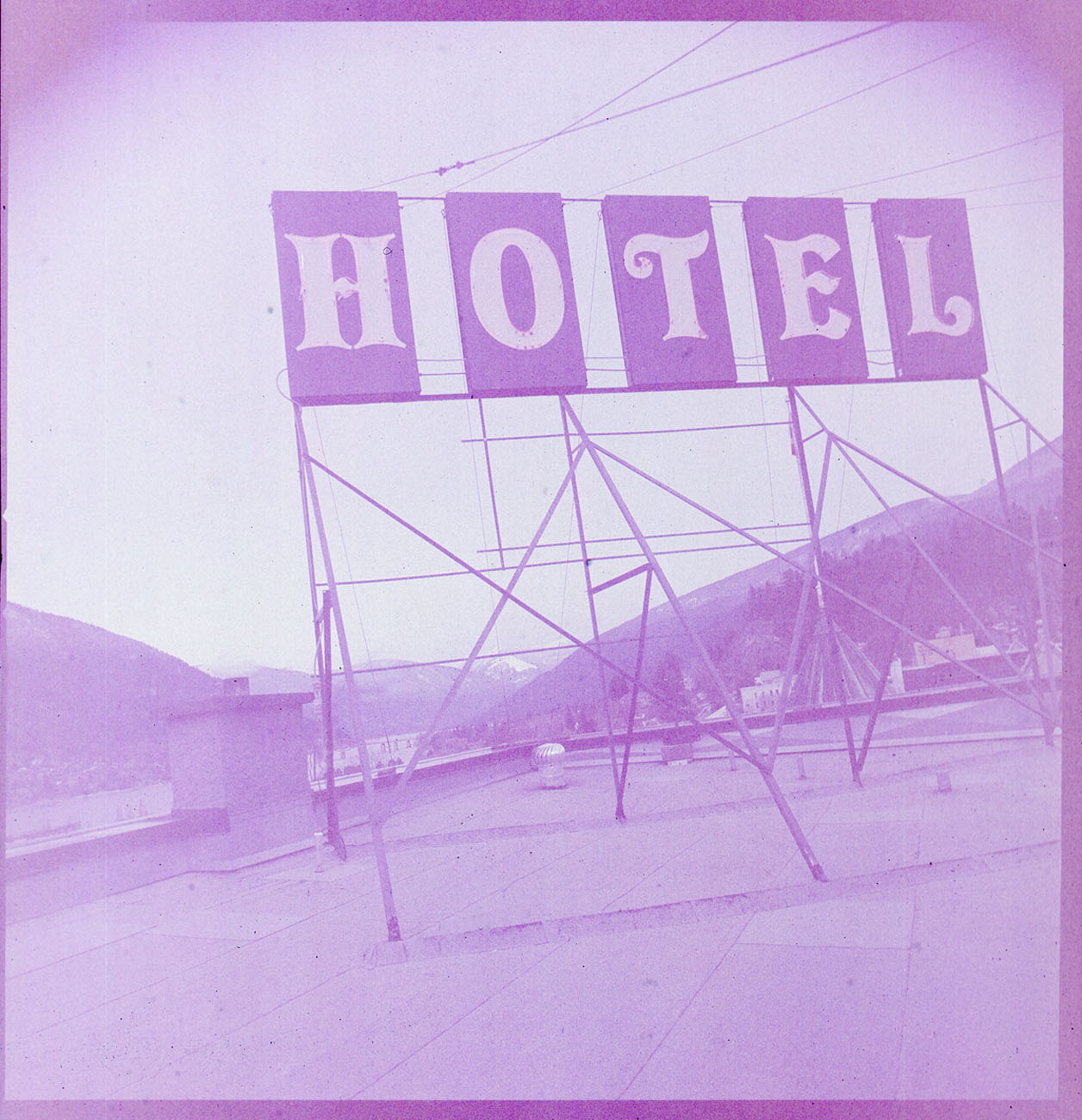 The Hume Hotel, established in 1898, is a landmark in downtown Nelson, British Columbia.

— Words and photos by Lindsey Ross

For a month this winter, I had the unique opportunity to photograph with Sweetgrass Productions in Nelson, B.C. The ski and snowboard film company was producing a movie there and rented a house in the area for the duration of the project. This home became the epicenter of the Sweetgrass community, serving as a temporary residence for the elite skiers and snowboarders who showed up to film. I arrived to find athletes, filmmakers, and photographers packed into a six-bedroom house, sleeping in closets, on living room floors, and under stairwells. At night we dined, stretched, hydrated, planned, edited and entertained one another with movies and acoustic music. During the days, we chased ephemeral light, immaculate snow and mystical terrain. Enraptured in these conditions, athletes went big and my 1970s-era Hasselblad camera served as a faithful witness to this.

Sweetgrass is known for their methodical, artistic approach to filmmaking, often drawing upon the culture and aesthetics of their film locations. This film is set up to be no different and is greatly informed and fueled by the town of Nelson. Nelson is a community, which embodies a distinctive and yet dualistic character. It seems to exist somewhere between many polarities: it is organic and electronic, homegrown and cosmic, genuine and effervescent, earthy and sublime. The community possesses the energy of youth but the reverence for heritage. The appropriate lens was necessary explore this mysterious locale.

These images are exposed on expired film, producing magenta photographs. The color magenta symbolizes creativity and flow of energy. It is an anomaly among colors because it has no assigned wavelength. So theoretically magenta does not exist. But the color itself does exist — it exists in two places at once, opposite ends of the visible spectrum at a higher frequency than violet and a lower frequency than red. Therefore, it is considered a sub spectral color because it only exists as a result of the combination of two or more wavelengths. Upon being discovered, magenta broke convention of scientific understanding of the visible spectrum.

It seemed appropriate to photograph with Sweetgrass in Nelson, a town defined by paradox with a hue also defined by paradox.
Pro skier Carston Oliver shows his superhuman core strength while levitating over the rail on the deck.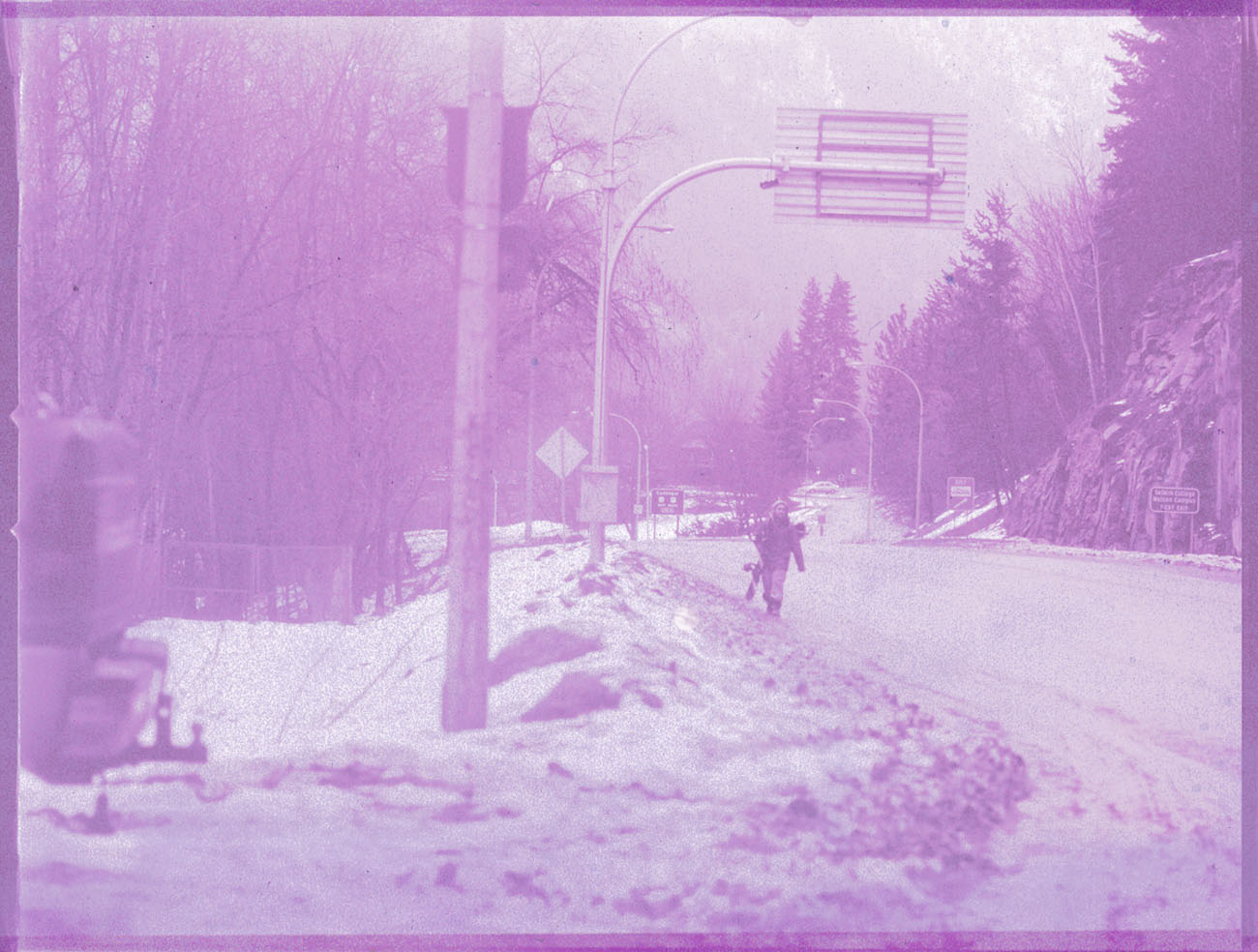 A local snowboarder approaches the hitching post just outside of Nelson en route to Whitewater Ski Resort, the local ski hill. Hitchhiking is very common mode of transportation from Nelson to Whitewater.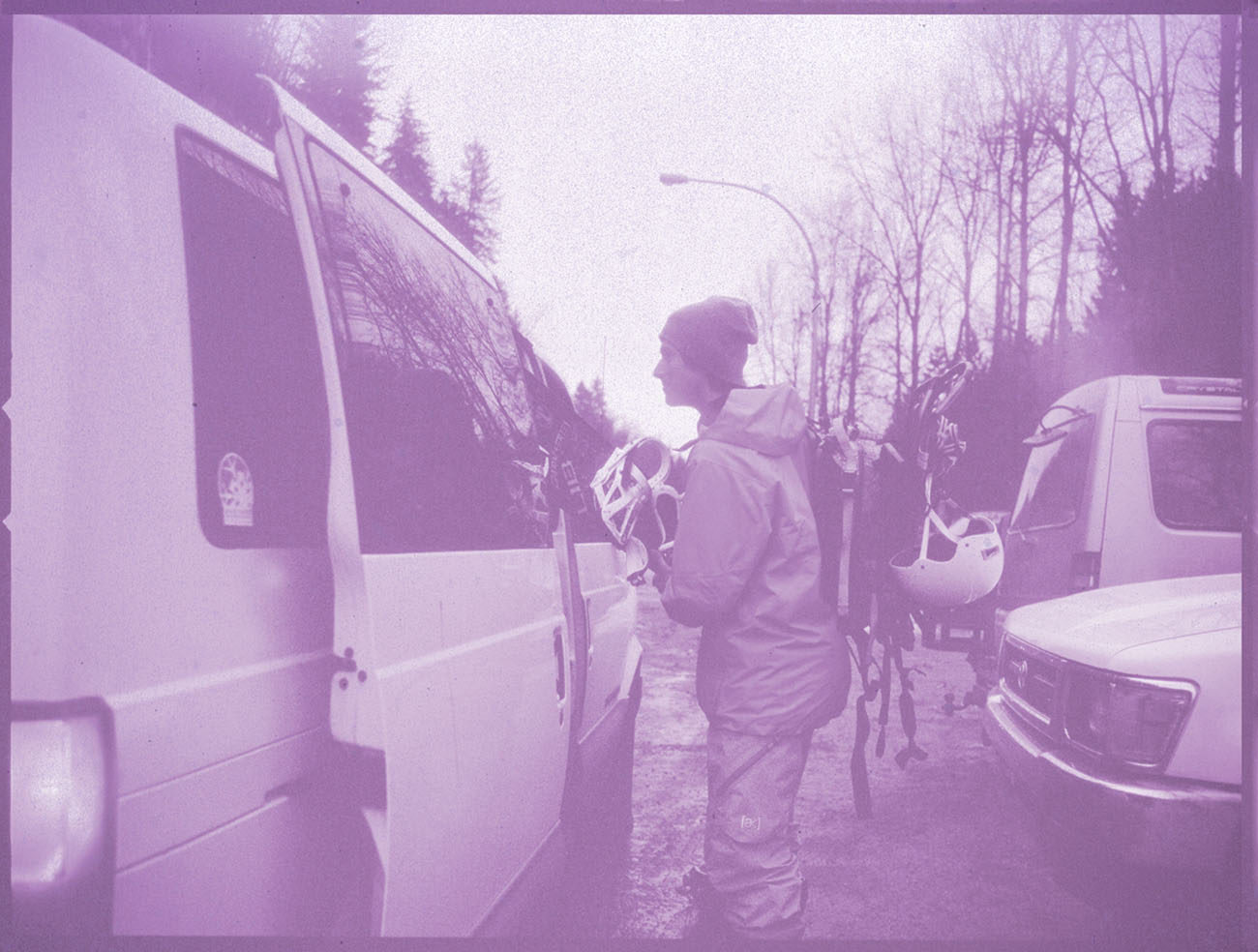 The Sweetgrass van picks up pro snowboarder and Nelson native Adraon Buck at the hitching post for a day of filming in the backcountry.
The Silverking Chairlift is one of three lifts at Whitewater Resort. The unpretentious nature of Whitewater helps maintain an ultra-local resort status.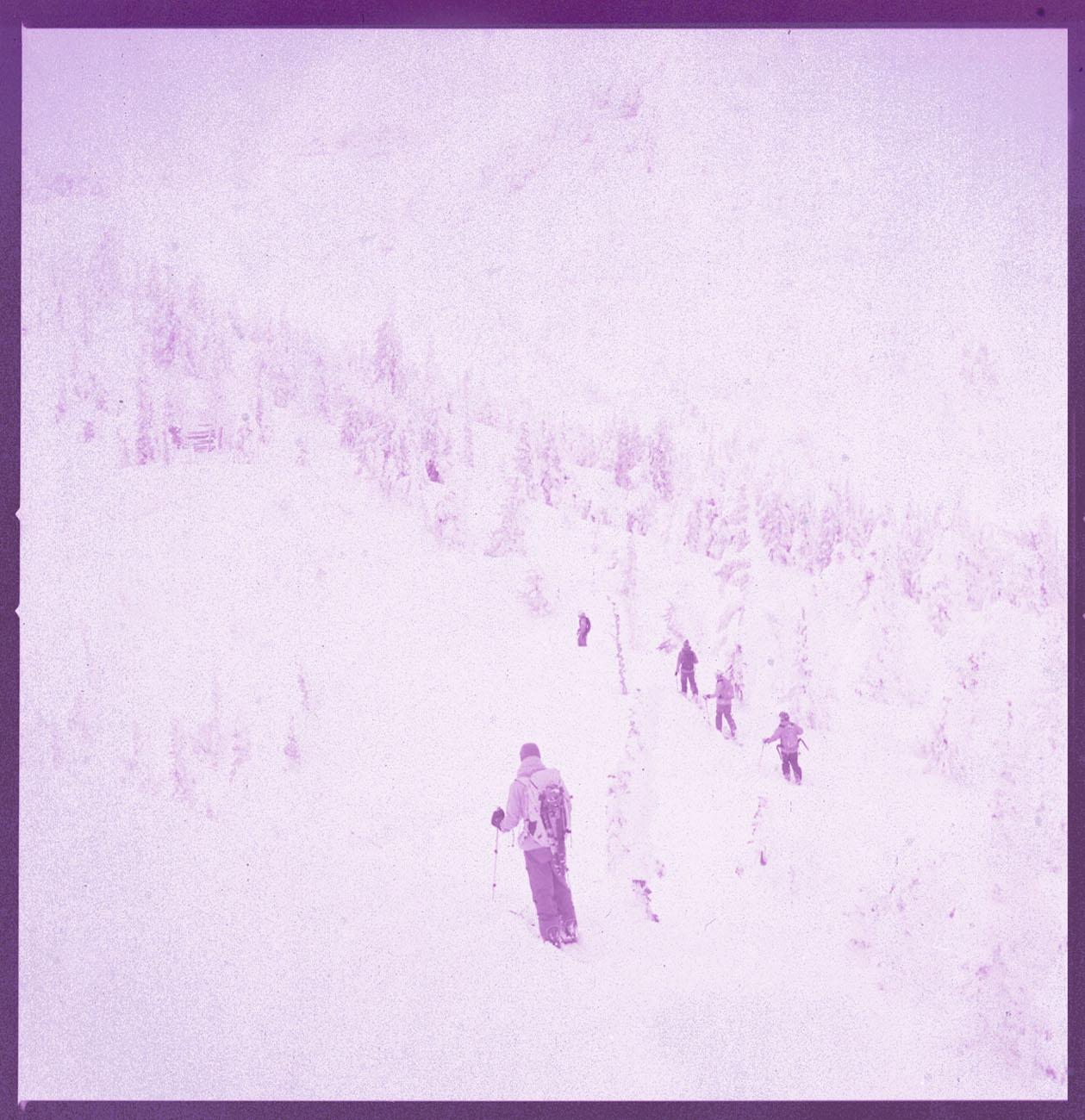 Ben Sturgulewski, Chris Erickson, Will Cardamone, Garrett Grove and Trevor Hunt skin into the Whitewater sidecountry to film.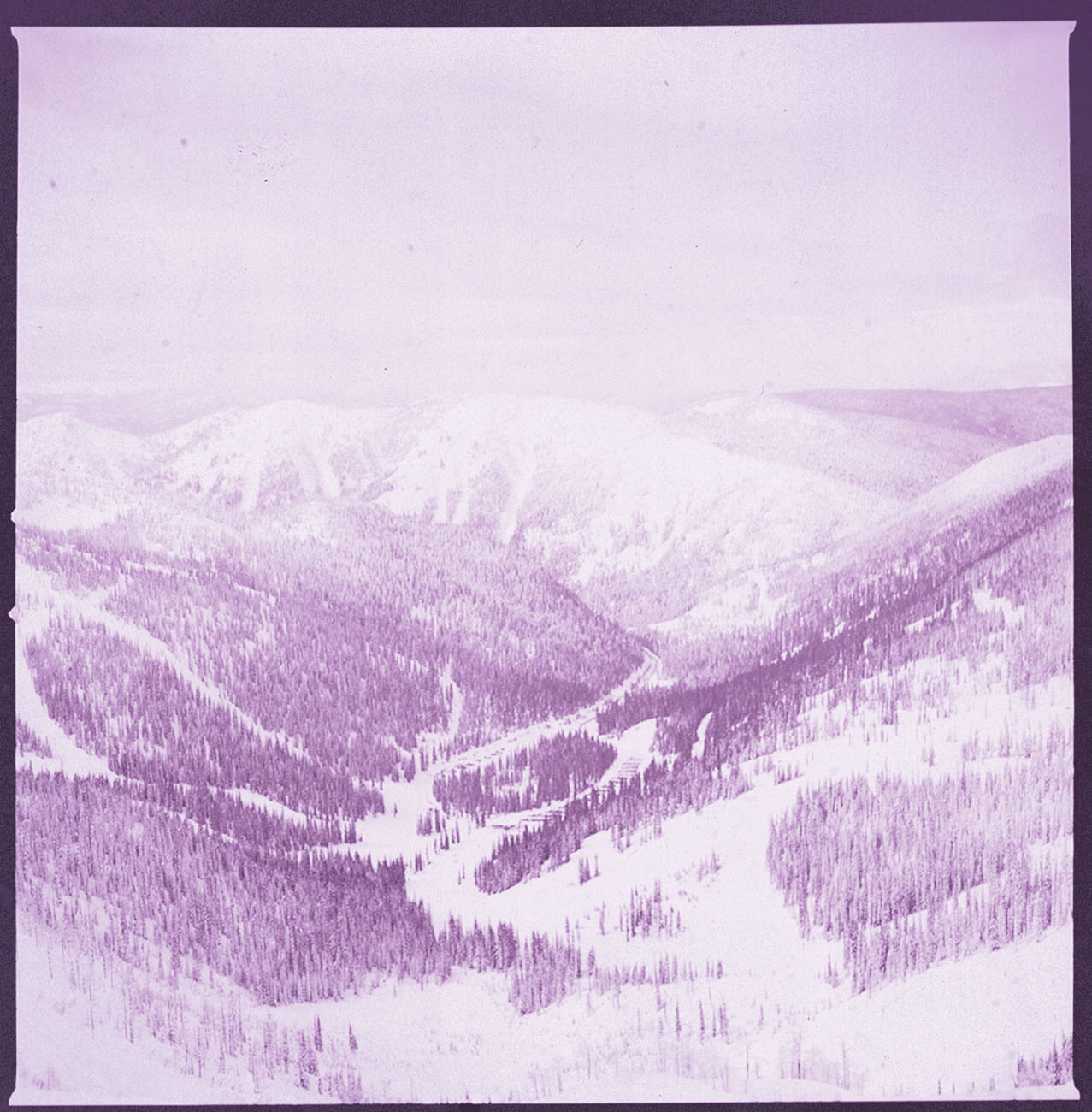 Whitewater Ski Resort is located at the southern end of the Selkirk Mountains.
Adraon Buck builds a solid launch for a line in the sidecountry.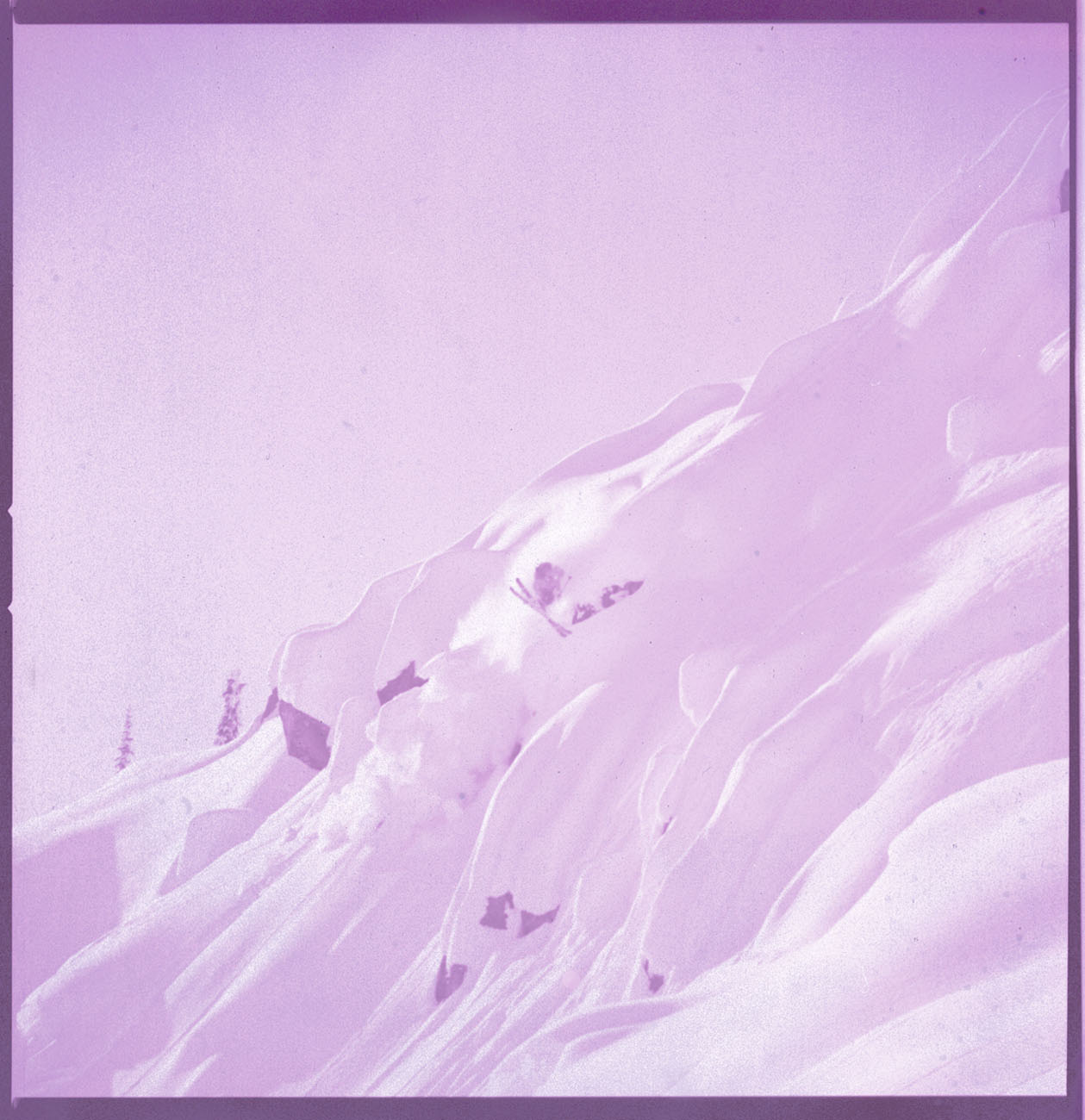 Freestyle skier Eliel Hindert sends it over a spine with a 360.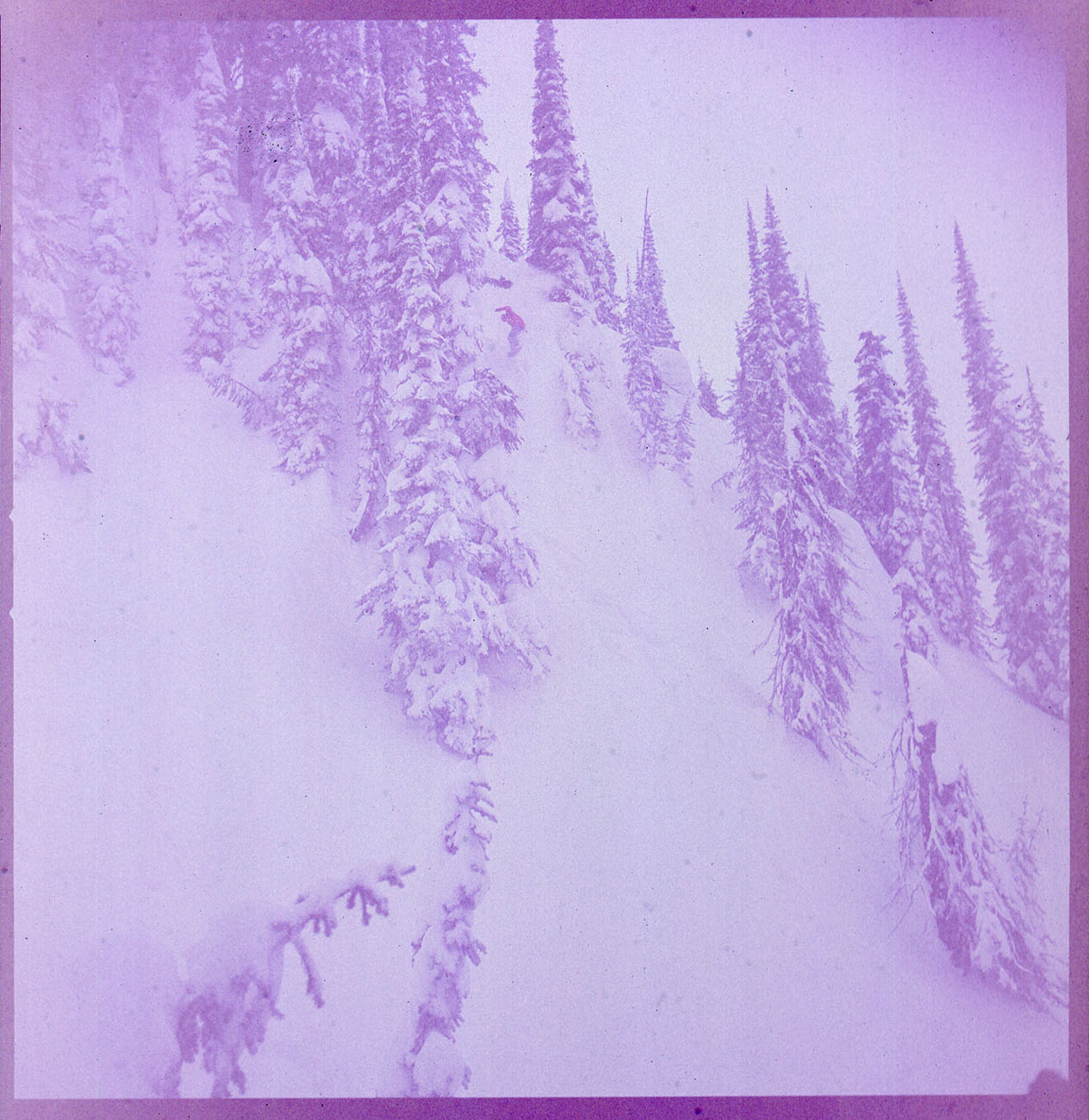 Adraon Buck airs into a smooth line in the Whitewater sidecountry.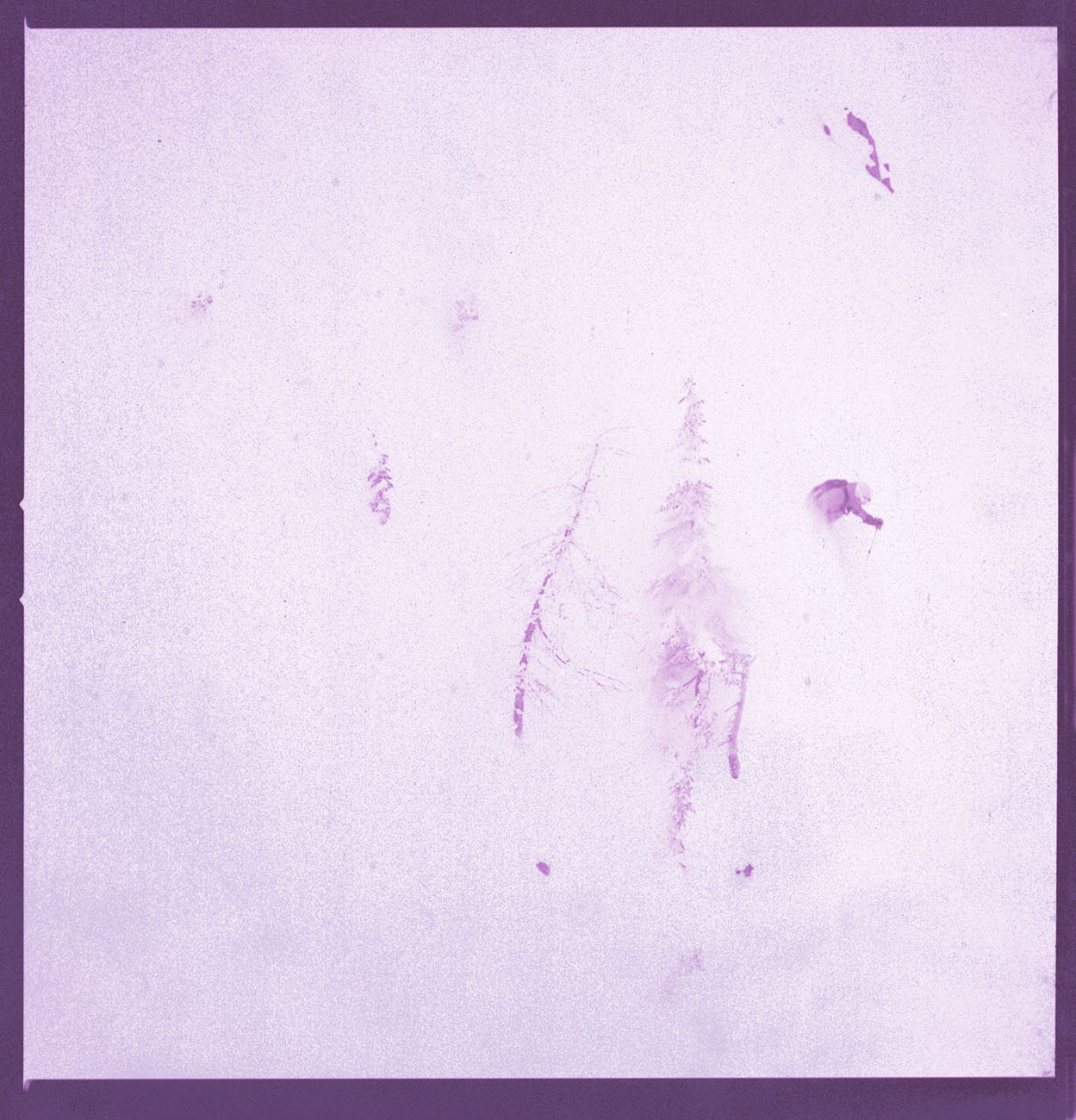 Ski mountaineer Trevor Hunt enjoys some immaculate powder turns.
Adraon Buck airs it out.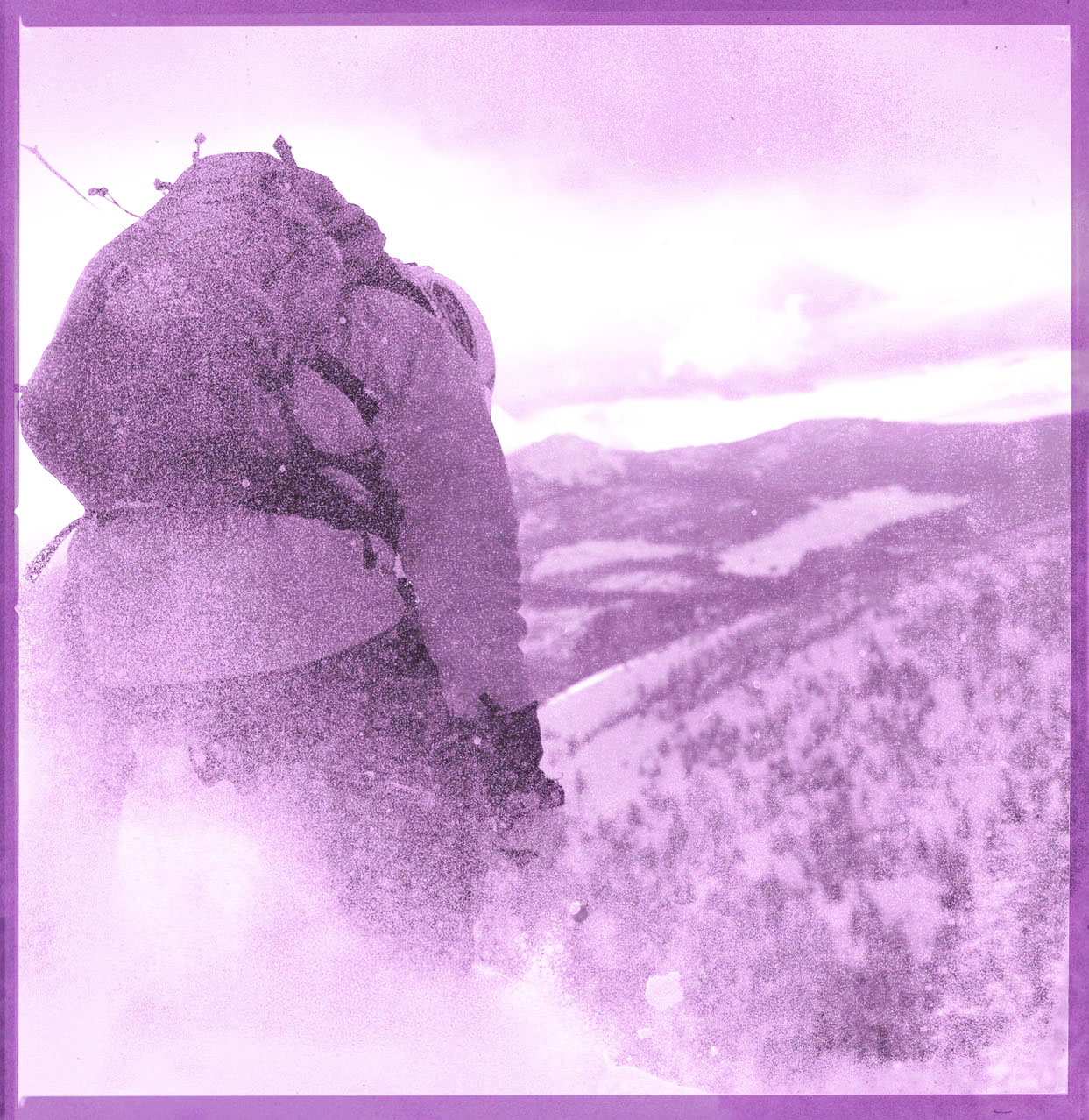 Pro tele-skier Chris Erickson drops in during the last seconds of evening light.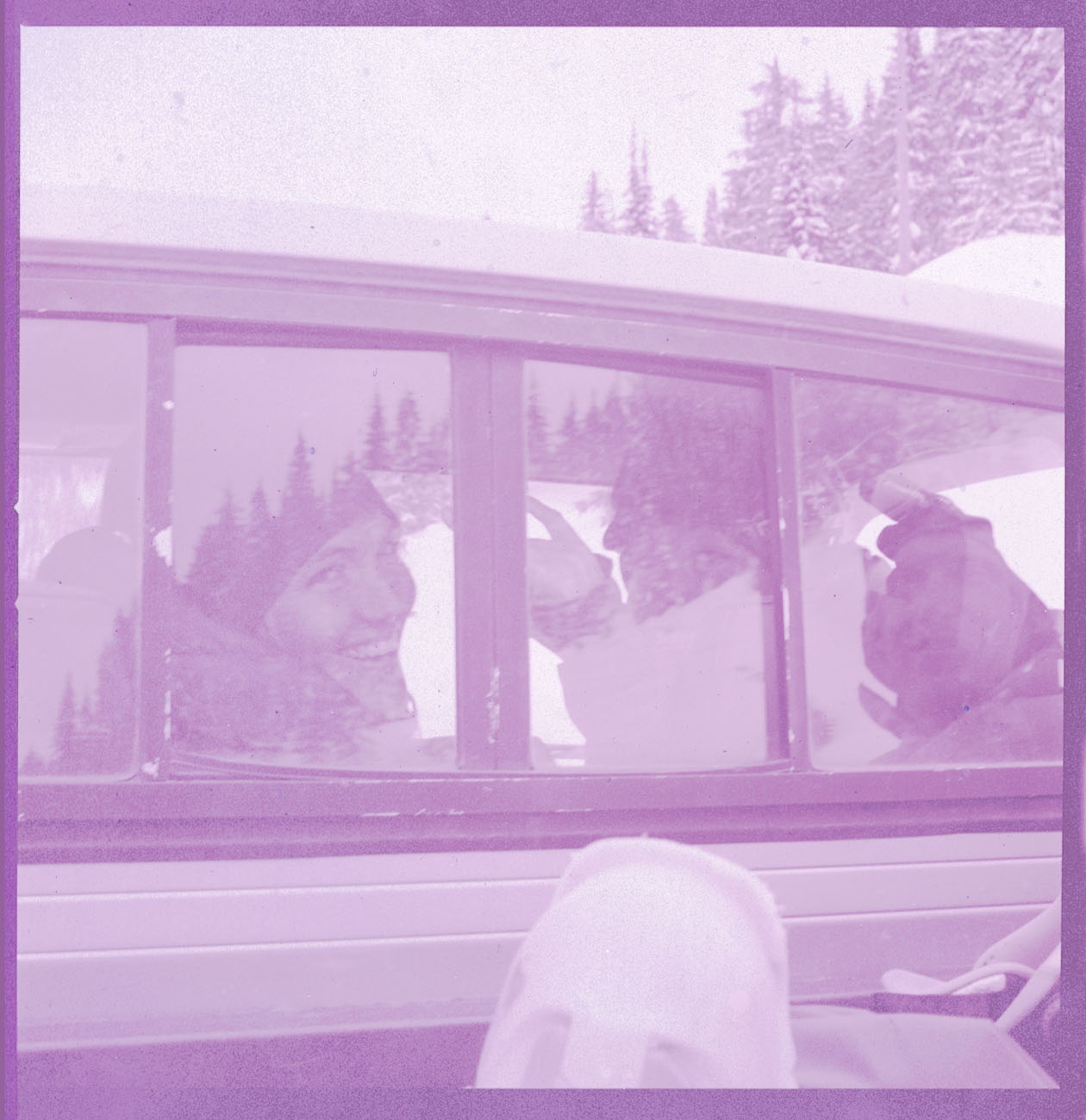 Peter Velisek, Karin Flack and Sigrid Svensson graciously transport us back to Nelson to warm up after shooting.