September 21, 2011
By Brigid Mander
The more skiers flock to South America in the summer, the more the search for powder and adventure requires creativity. If you find yourself vying for fresh lines with every skier in the western hemisphere, it's time to change the game. South America is stacked with ski areas. But Chile's Valle Nevado has the added benefit of relatively cheap helicopter skiing.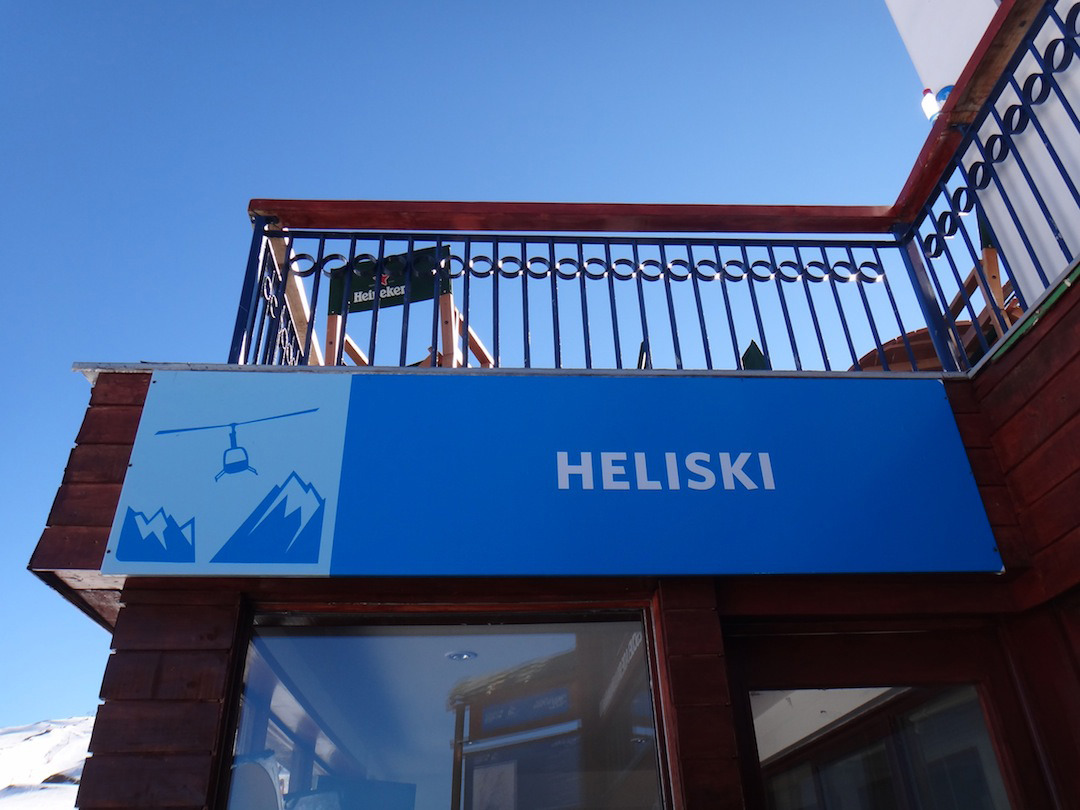 Going on a recommendation from pro skier Chopo Diaz, we decided to check it out and discovered the resort has quietly been running a heliski service where skiers can buy — starting at $210 a run — a never to be forgotten run in the central Andean cordillera, west of the resort.
A chance to fly and ski deeper in the Andes for a couple hundred bucks should not be passed up — it's not a bad deal to fly around the most massive untouched terrain you have ever seen and point at things and see if the guide agrees.
Valle Nevado runs a fairly casual operation: You can make a reservation by simply sauntering into the heli-skiing office. Next thing you know, you'll be in a chopper with three friends and a guide, like Claudio Iglesias, a ripping skier who has guided in Chile, Switzerland and Alaska. After a brief helicopter safety and beacon testing session, the next question is: "So what do you want to ski?"
Finding something big, fun and powdery was not a problem — like a 1300-meter drop in absolute hero snow, complete with droppable features and steep sections — or request a drop on top of one of the endless huge couloirs in the terrain Valle Nevado serves.
To top it all off, after the mind-boggling flight back over the ridges the pilot drops you right on the lift-served slopes. From here, you can: keep going until you max out your credit card (tempting!), go get beers and soak up your new rockstar aura, or head straight to the easily accessed big lines in the resort's sidecountry for some earn your turns action. And replacing your couple hundred bucks with fun like that will never be regretted.
How to make it happen:
Since you could easily kill a week touring big, interesting lines near the resort, it's a good idea to stay a few days. A relatively quick trip from Santiago, the first obstacle you'll hit is that there is no public transit. This is due to the gnarly, nauseating and terrifying road up to the resorts — busses can't make it. So you and your crew can hire a cab, or a private transfer — probably best for a group with lots of gear. Or, you can hitch from the bottom of the road with the locals and day skiers from Santiago.
Transfer info: Mountain Taxi or Santiago Adventures.
The only actual town up high is Farrellones, a cool little village just below the Valle Nevado base area. Here, you can find departamentos to rent, hostels, or just go to the bar and try to make friends with the local ski bums-whatever your style. At Valle Nevado itself , the closest base area to the action, the best option is the Hotel Tres Puntas, which if you are with a crew and you hit it up in late August through September, is a pretty good deal, meals included. For more, visit the Valle Nevado website.