If you were at a lodge in BC, you would be crushing it.

"All you focus on is waking up, skiing all day and getting ready to do it again the next day," says James Heim, "With the skiing being so close to the lodge you literally roll out the door and can be skiing amazing lines in no time." Heim, a BC resident and star of numerous films by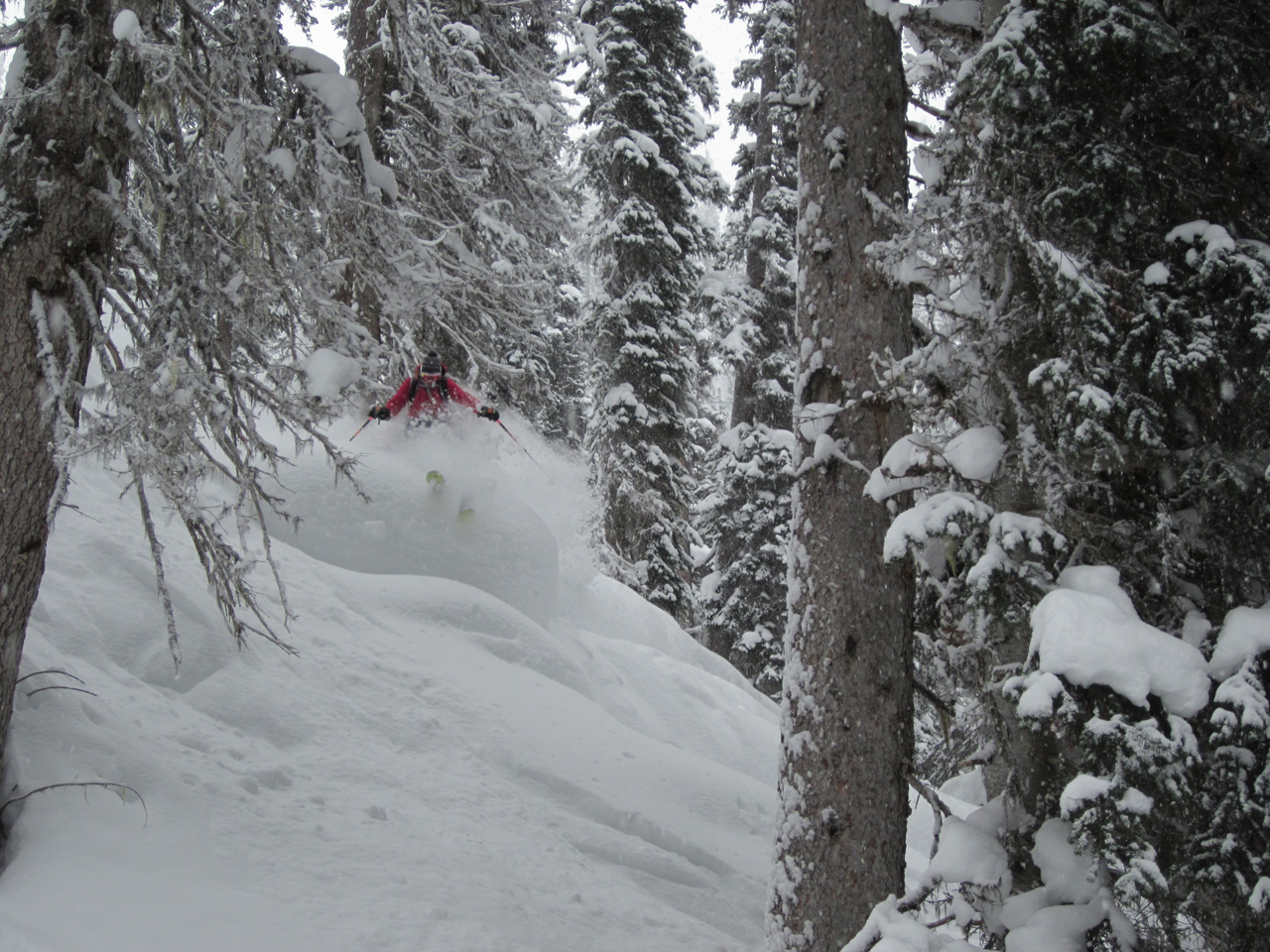 Look, it's BC powder!

The Canadian Province of British Columbia is home to some of the most dramatic and remote mountains in North America. In addition to countless cat and heli-skiing operations, BC is home to roughly 30 commercial backcountry lodges. Backcountry lodges have played a part in BC's rich mountain history and they continue to evolve with our modern backcountry skiing boom. From the Coast Range to the Rockies, there are lodges and huts littered throughout western Canada's mountains.

The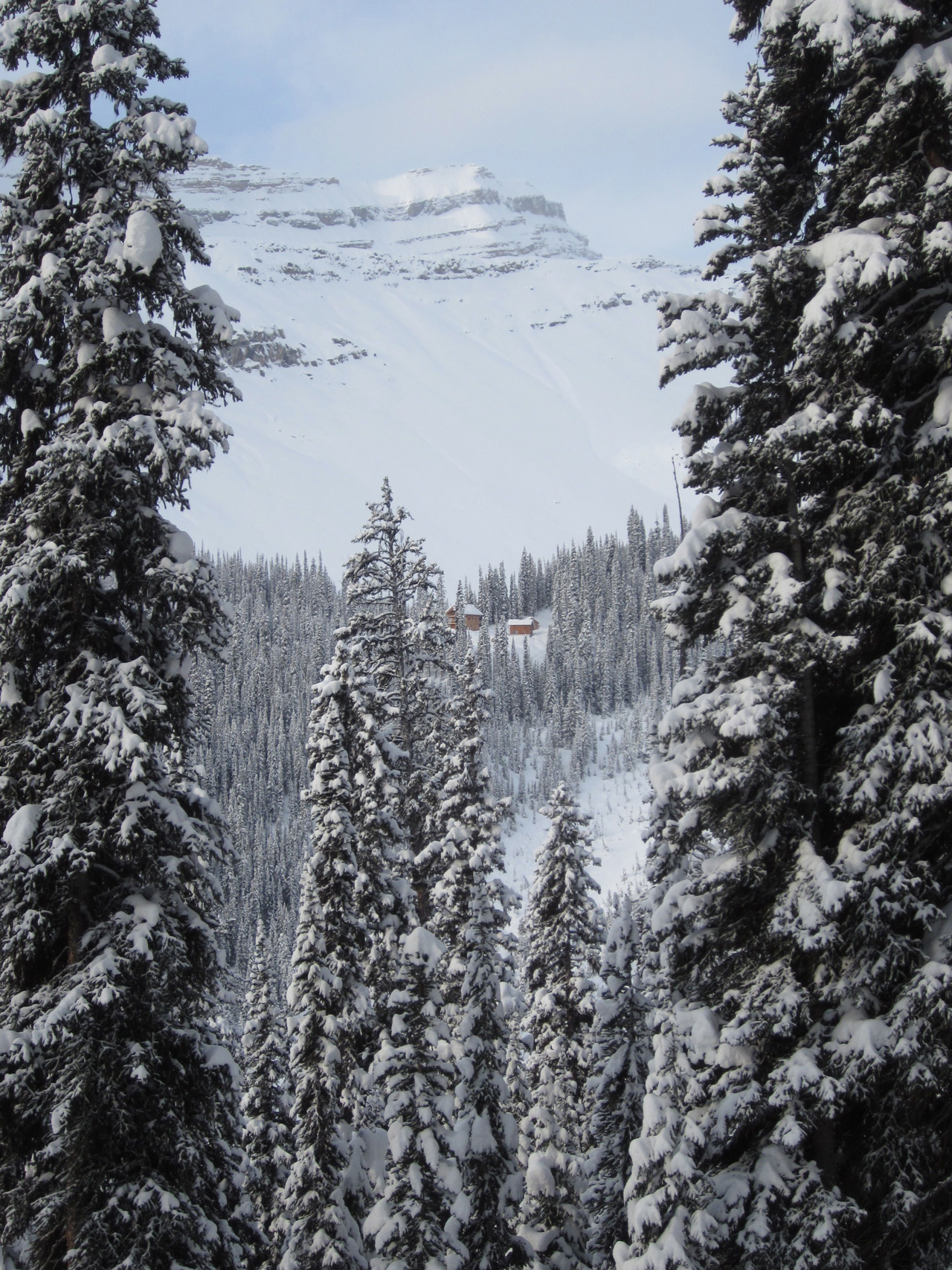 The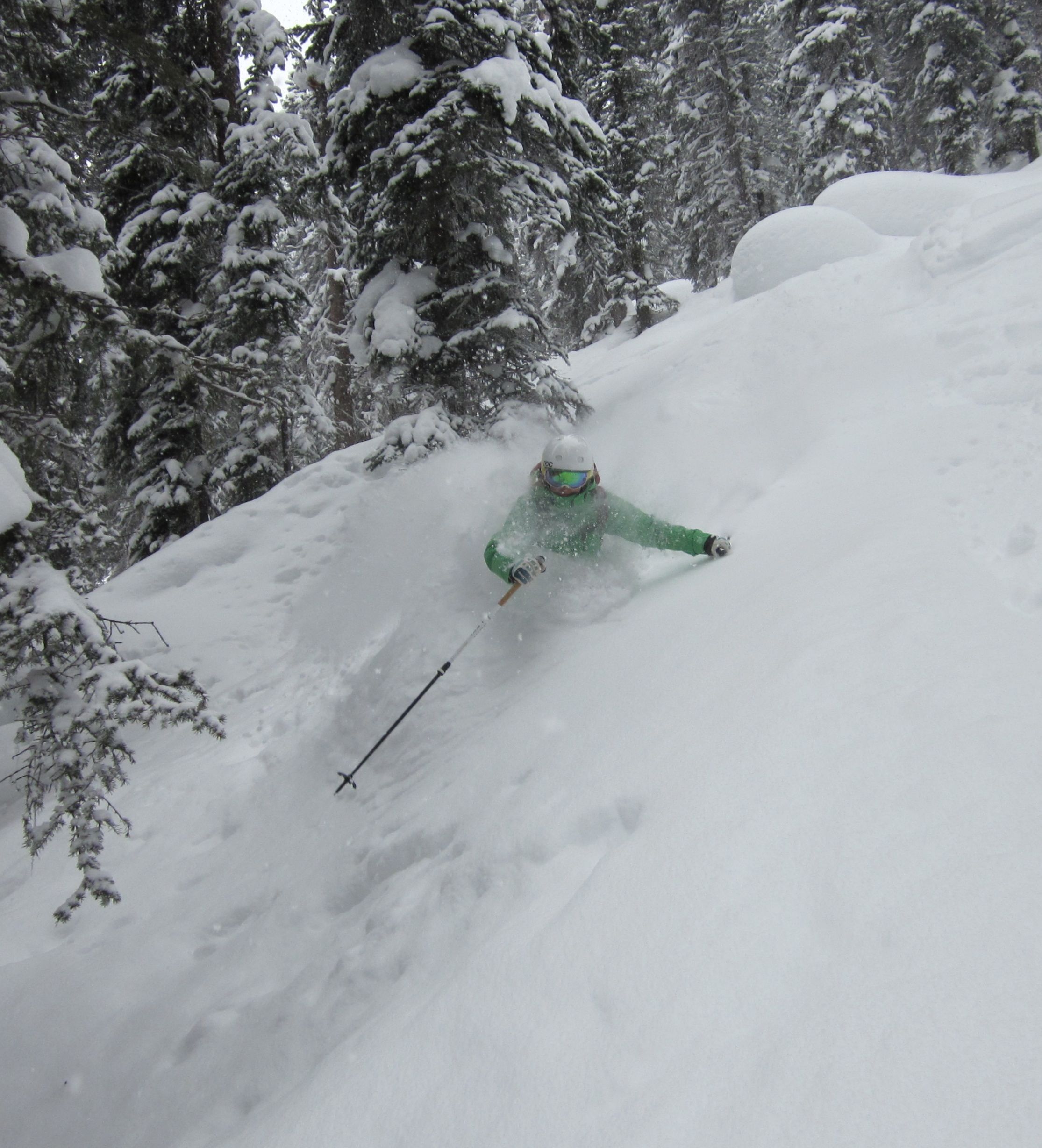 You could be skiing powder in Canada right now.

All lodges are different, but most offer both guided and self-guided skiing. Some lodges require you to have a guide, and with avalanche paths longer than most ski areas it can be nice to have someone with terrain familiarity showing you around. Guides are often included in the price, or they typically run around 300-400 bucks a day, when divided among a group ends up being pretty cheap to have someone break trail for you all week. Depending on your group's level of backcountry savvy you may be able to opt for guiding yourselves, a slightly less expensive option.

As for food, the full spectrum of options is generally available, from catered gourmet to do-it-yourself. I love eating mac-n-cheese and quesadillas all week with my bros, but having someone cook for you is undoubtedly easier and way better, albeit slightly more expensive. Waking up to hot coffee and breakfast, and coming home to soup and snacks before a delicious dinner everyday is worth a couple hundred bucks in my book. There are catering companies in BC who specialize in lodge trips and will prepare your week's worth of food, boxed up and with recipes, to take with you on a self-catered trip to save you the hassle of figuring it out for yourself.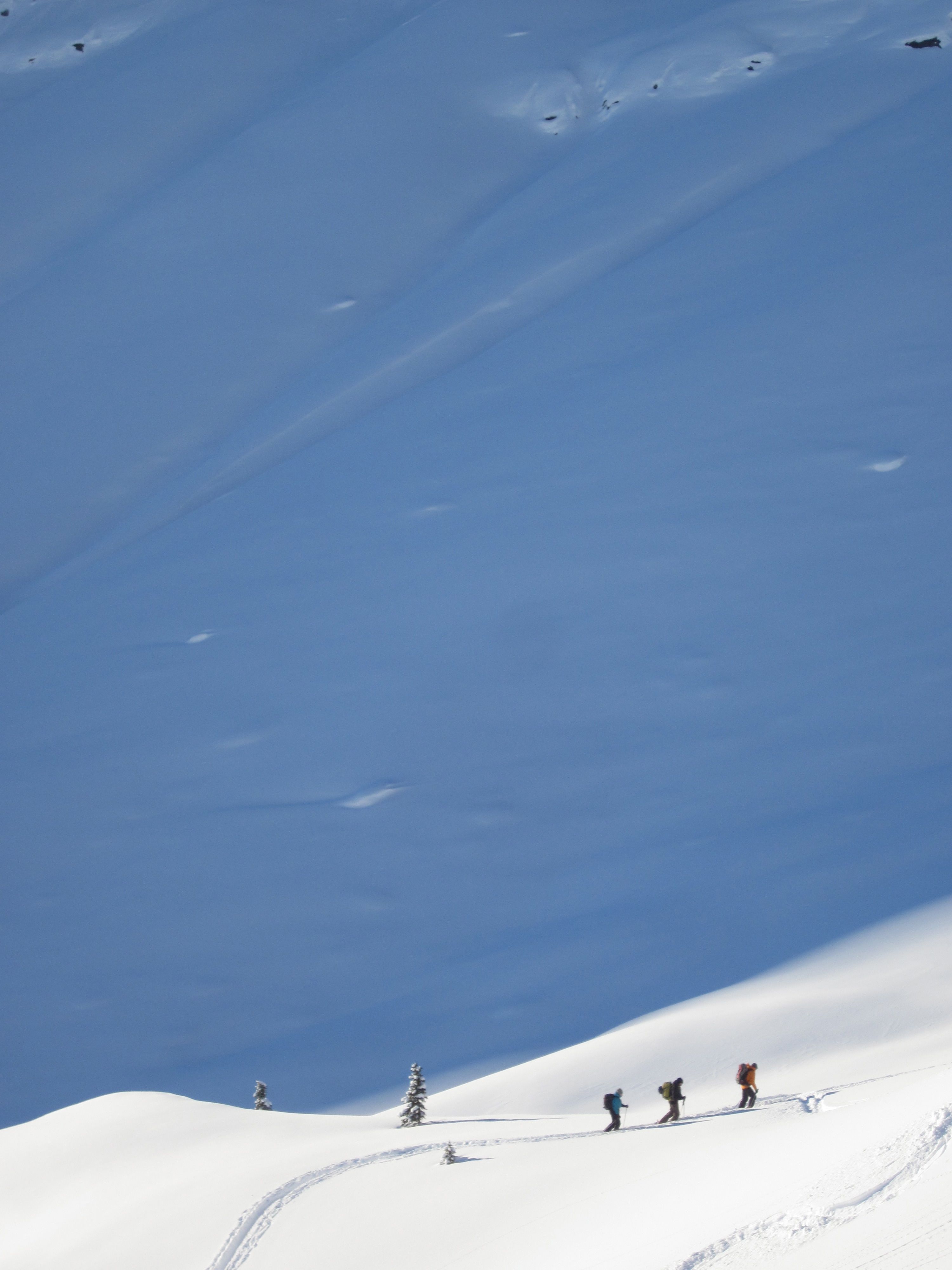 Skinning with your friends is the best.

Plan ahead, lodges tend to book out early nowadays, so making your reservation up to a year in advance may be necessary. In fact, a couple of the ACC lodges, like Fairy Meadows and Kokanee Galcier, are so popular that they work on a lottery program for reservations. Group leaders can usually book an entire lodge, then fill it with their favorite shredding partners. Booking the whole lodge is the most cost effective approach and brings the price per person down significantly. You can often book just part of the lodge, or help to fill a partially booked week, in which case you'll be sharing with other folks who are there for the same reasons you are, so they're probably pretty damn cool. Expect a catered and guided week to cost around $1,800-$2,200, far cheaper than a week of heli skiing, and arguably as much or more fun.

If you're planning a trip to a backcountry lodge in BC, here's a few helpful tips. Canada is not part of the United States, you'll need identification to enter, I suggest a passport. Flying to Canada is expensive, and getting around once you've landed can be a pain. I recommend driving whenever possible, this saves on airport transfers, car rentals, baggage fees, and you can bring groceries and a small amount of alcoholic beverages with you.

Things are more expensive in Canada, so bring the maximum amount of alcohol allowed, a case of beer, or 3 bottles of wine, or a 750 ml of liquor per person, they will probably check at the border. If you've had a DUI in the last 5 years, don't even try to cross the border.

Bring earplugs, one loud snorer can keep you up all night, every night, and the better you sleep the harder you can charge.

Avalanche training and experience traveling and skiing in avalanche terrain are a must; hire a guide if you are the least bit uncertain of your skills. Know your gear and how to use it. A backcountry lodge trip isn't the right place to try out your new backcountry boots for the first time because, as James Heim says, "There's nothing worse than being in an amazing location for a short time and spending most of that time either fixing your gear or practicing avalanche rescue when you could have done that before hand."

Do some online research or talk with friends who've been to a lodge to find the one that best suits your needs, there are lots of options. Lodge operators are extremely helpful for planning and can assist with finding guides, catering, and details like lodging before and after and your trip.

My backcountry lodge experiences have resulted in the best ski trips that I've ever been on. The stress free environment, comfortable lodging, and access to incredible terrain are without equal. In my opinion, there isn't a better a way to spend your money on skiing and spend time in the backcountry.

A few helpful online resources:
http://www.backcountrylodgesofbc.com
http://www.alpineclubofcanada.ca

Catering:
http://www.mosmountaincuisine.com

Going on a backcountry hut trip, be sure to load up on Avalanche Safety gear available at: backcountry.com