Did you hear about the SnowGlobe Music Festival that rocked South Lake Tahoe over New Year's weekend? The three-day festival brought in heavy hitting bands and DJs like Pretty Lights, Bassnectar and Thievery Corporation to entertain thousands of skiers and snowboarders after killer days of shredding pow. ... Or at least, that was the hope.

As it turned out, only half that SnowGlobe dream came true. Ten thousand fans did indeed rock out to the musical madness every night, but there was not a single snowflake in the air. The SnowGlobe festival went off despite the second driest December on record in Tahoe. Only 4 cm of snow fell the entire month.

When I had made SnowGlobe plans a couple months back, I had envisioned this very dream of riding pow all day then partying to rad music all night. It was supposed to be like stepping straight into your favorite shred video with the banging soundtrack for three days. Only in this case, your vivid memories of the day's blower faceshots would have been the visuals for the sick beats every night. Yes, please.

My SnowGlobe fantasy took a beating, but I'm happy to say it survived the drought. I ain't allergic to ripping man-made and the music still drew me, so I went about business as usual and pinned it between shredding and partying to bring back a glimpse of what went down both at the festival and on the slopes. To round out the report, I caught up with Kirkwood marketing director Micheal Dalzell and SnowGlobe founder Chad Donnelly to help fill in the photo captions with thoughts about the festival and its effect on South Lake Tahoe. Check it out.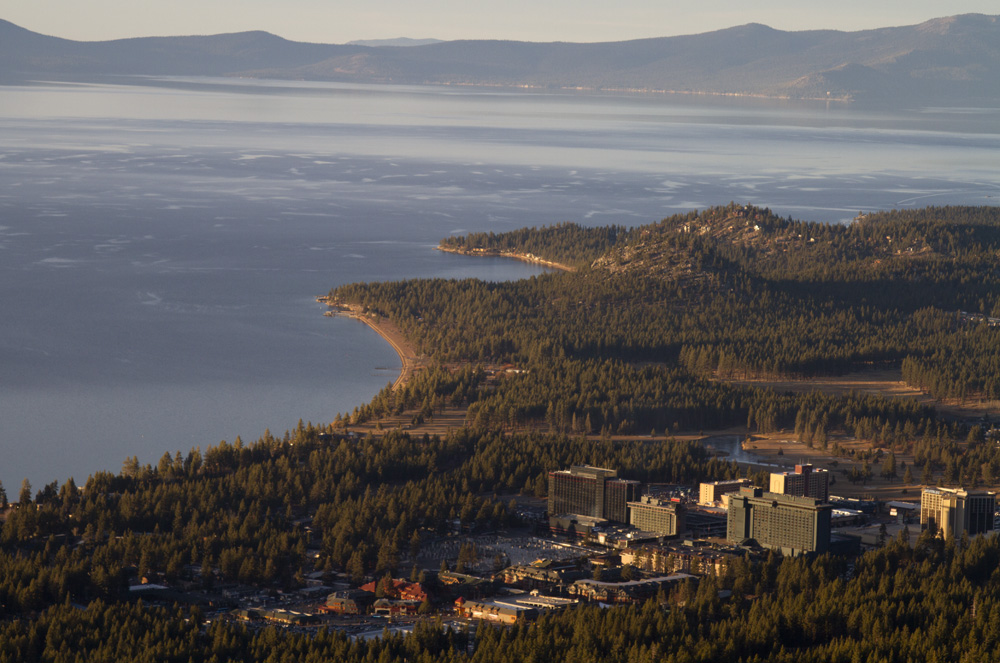 Over 10,000 fans attended the festival each night. These fans dropped serious dollars at the local businesses of South Lake Tahoe throughout the weekend. "The turnout was beyond impressive and we heard reports that many businesses had their best New Year's in a decade," said SnowGlobe's Chad Donnelly. "We take great pride in what we brought to South Lake Tahoe, even with the bad snow."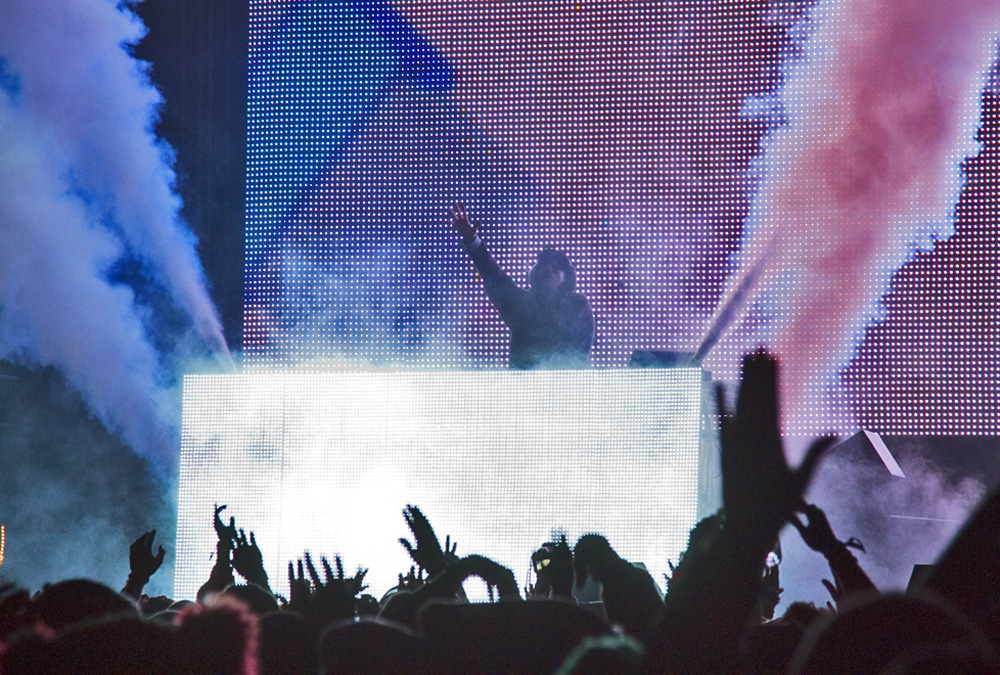 Pretty Lights threw down a wicked set night one. His booming signature sound drew the first of many noise complaints from residents of the adjacent neighborhoods, however. The in-town festival grounds at the Lake Tahoe Community College treated the fans well, though. The main stage was set up on a dance-friendly AstroTurf soccer field and the festival was a short shuttle, taxi, or bike ride from hotels and casinos.

Heavenly brought in a rail jam set up that was positioned off to the side of the main stage. Local rippers sessioned all night — no headphones necessary.



This dude needed no drugs to get off on the SnowGlobe scene — only a banked box and boomin' bass. No doubt many others indulged, but the party people behaved themselves. "The police reported there wasn't a single DUI leaving the festival," said Donnelly. "Safety was a huge concern for us so we're thrilled we had no issues." The police did make a handful of arrests on site, however.



Kirkwood definitely reaped the benefits of SnowGlobe. Despite only one run off the top and firm conditions, the slopes saw steady traffic and the village was bustling. "SnowGlobe was really good for Kirkwood," said Kirkwood's Micheal Dalzell. "The event pulled in a market that would otherwise not come to Tahoe and many of the Tahoe newbies took part in other activities like skiing and riding."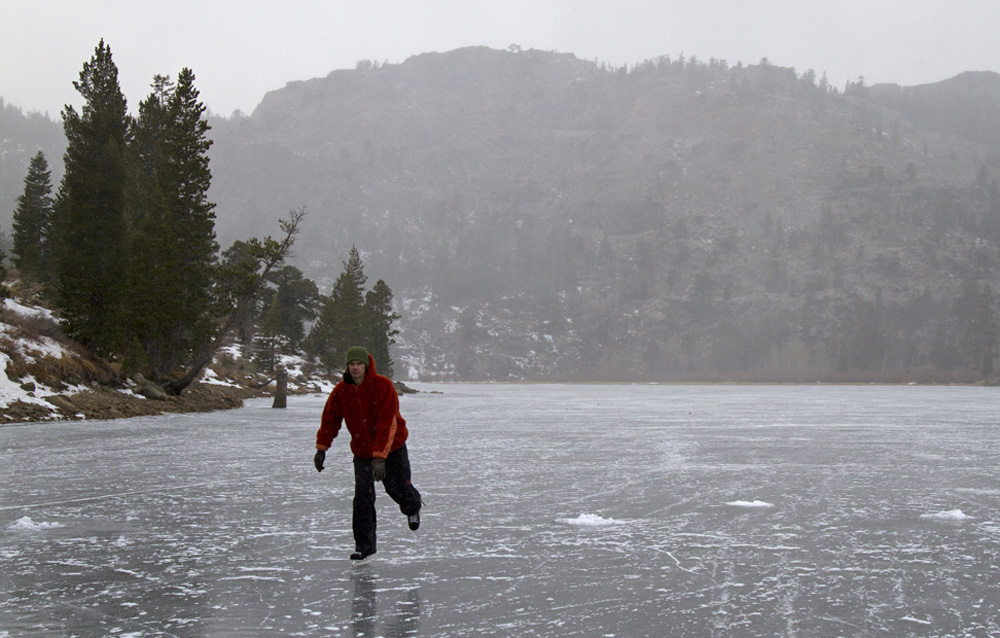 I don't think many SnowGlobe fans packed ice skates but they should of. Several of the alpine lakes on Carson Pass were frozen shore-to-shore. We got out for a skate on Red Lake before heading back to the festival on day two.



The festival grounds held three stages throughout, which about ten artists performed on each day. The Igloo tent shown here was the smallest of the stages, but it had a cool atmosphere. DJ Star Slinger dropped a hot set in the Igloo and was the best "unknown" artist I saw.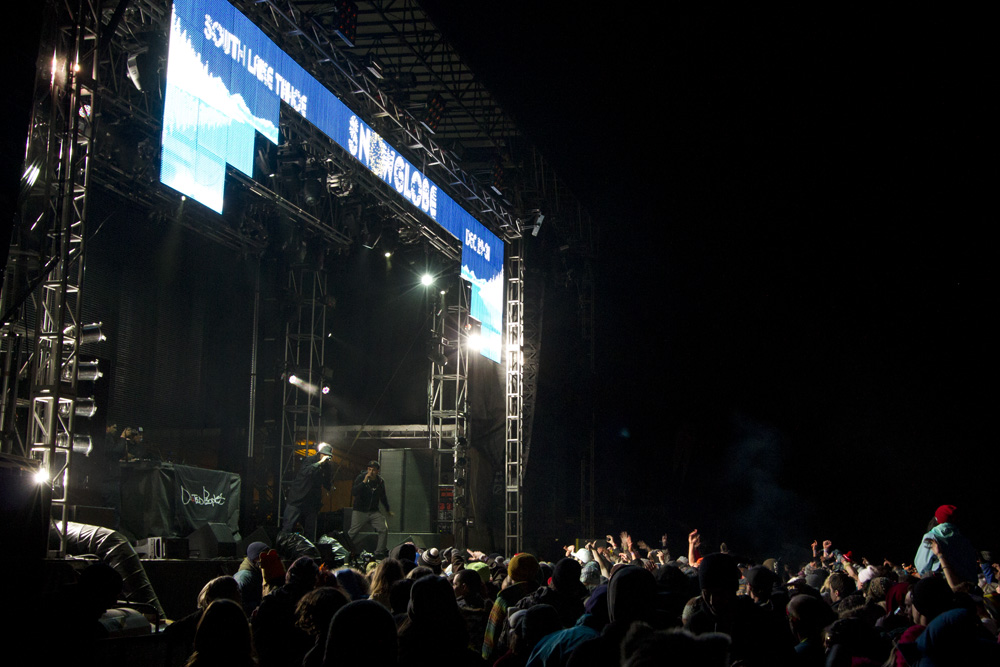 Most of the SnowGlobe artists were DJs, but there were a few hip-hop acts and a couple bands. Dilated Peoples, shown here, tore up the stage with fat beats and dope rhymes on Friday while Thievery Corporation brought a band of dozens to electrify the crowd on Saturday.



Bassnectar played a ho-hum set by many ears, though he did turn up the speakers to eleven. His whoomp whoomp could be heard for miles and drew dozens more noise complaints from neighboring locals. In the aftermath of the show, multiple South Lake Tahoe city council members went on record to say that the noise complaints were a small price to pay for a festival that contributed so much to the ailing South Lake economy.



SnowGlobe was an all-ages event so many wondered how obnoxious the crowd would be. As far as I could tell the teenage bass-heads kept it together just fine in their furry animal hats. Though I did see one wide-eyed couple put 3D glasses on their barely ten year old son. Suspect parenting but better than giving him the acid I guess.



On the last day of 2011 we lapped the Sky Express chair at Heavenly. Conditions were actually pretty damn fun as the runs were sugary and the views were tremendous as usual. It wasn't the blower day I had dreamt about but the wind in our faces was really all we needed to celebrate another year on-snow and get stoked to ring in the New Year that night. Here's hoping SnowGlobe is back next year for another shot at the true pow party plan. "We'll definitely be back if invited," said Donnelly. "We had an amazing time in Tahoe." SnowGlobe's fate rests in the hands of the South Lake Tahoe city council. Look out for news of their decision in the coming months.