The first competitor dropped in double fisting beers. He stomped his air over a cliff, then busted a "screamin' seaman" off a booter near the base. Thirty bros applauded from the cornice above. Below, a siren rang out from the judges' stand, prompting the next skier to drop before the first competitor even finished.

"We're running it like this for the next three hours," judge Trevor Leaf said.
A Beartooth Summer Session competitor takes one of the bigger airs of the day Saturday on the upper section of Red Lodge International Summer Ski And Snowboard Camp. One of his skis clipped a rock, but stayed on. He double fist-pump claimed it. Photo by Drew Wajer.

And so it went Saturday at ON3P Skis' second annual Beartooth Summer Sessions big mountain freestyle skiing event. The competition took place at Red Lodge International Summer Ski And Snowboard Camp — a rugged, remote, tiny nugget of an area with 900-vert and two Poma lifts located off the top of Beartooth Pass in Wyoming, just northeast of Yellowstone National Park.

The event featured a jam-session format where each competitor got three runs. Skiers would drop from a cornice in to a 40-degree face peppered with rocks and cliffs and make their way to a park that featured a couple of booters, a hip jump and a few rails. Skiers were judged on a combined score from the big mountain and freestyle terrain.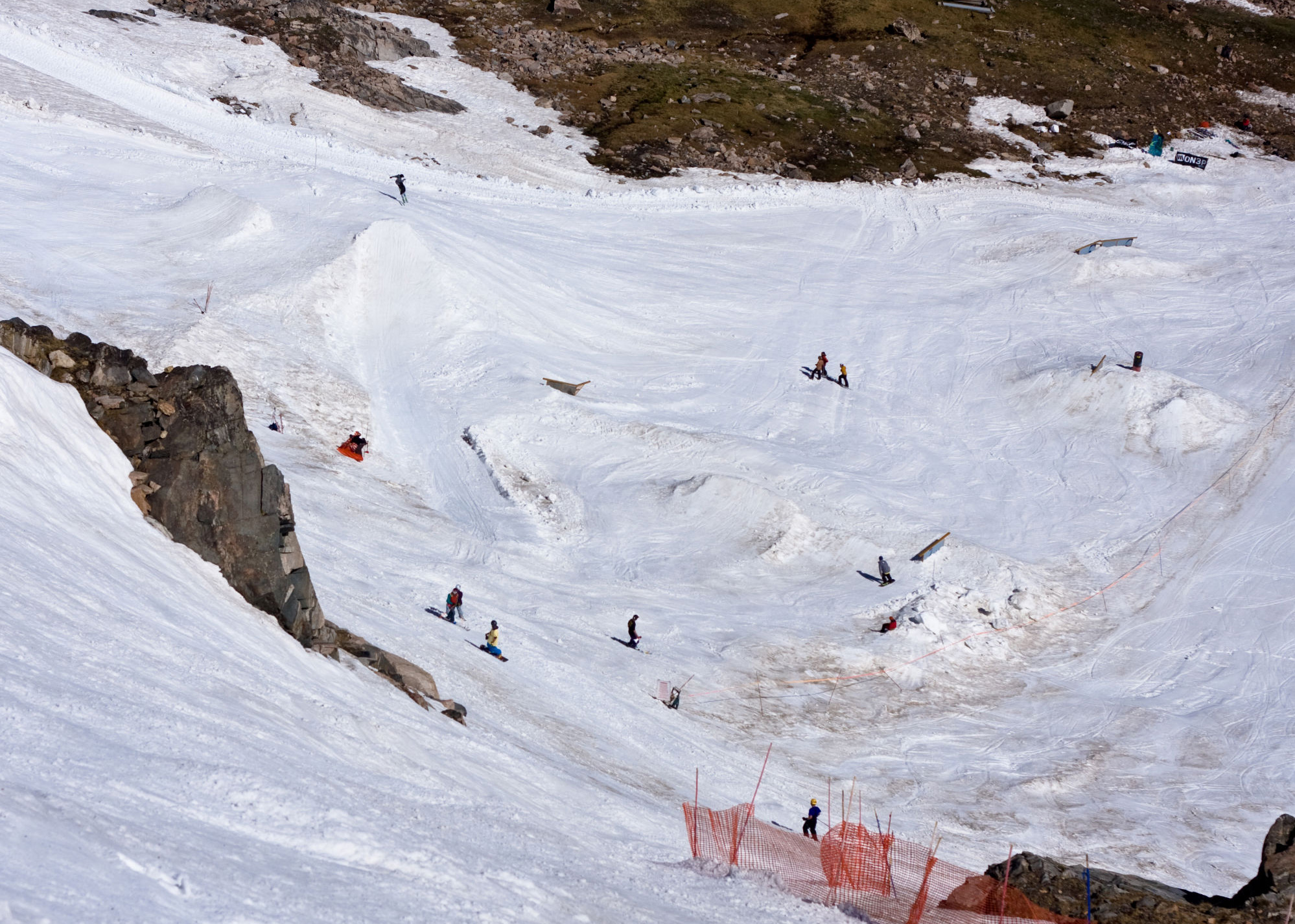 The park featured a couple of booters, a hip jump, and a few rails. Photo by Drew Wajer.

Who won?

"No official results yet," ON3P's Kip Kirol said Tuesday. "I started tallying them but they are such chicken scratch I need to confirm a few things."

In the end, it doesn't really matter who won — the whole event was an amateur throw down of progressive ski trickery way out in the hills, far away from cell phone reception. Picture a homegrown Red Bull Cold Rush or Red Bull Supernatural type of event happening in June on corn snow. What you have is a rendezvous of 20-year-old Rocky Mountain redneck ski thugs who are more passionate about the sport than a lot of people who make a decent living off it. In short, it was core. Core as fuck.
ON3P's Trevor Leaf was the great orator of the event. Photo by Drew Wajer.

The solid crew of competitors made a weekend out of it, camping at a Westmintser Spires Church Camp in Red Lodge, Montana, watching pig racing at a bar in Bear Creek at night and skiing during the day.

"Basically the whole idea was to keep everyone as cohesive as possible without forcing anything," Kip Kirol said. "What I was trying to do was for it to be like a summer camp where you're not paying for après. Just a really really cheap, bad-ass ski experience."
Pig racing in Montana. Photo by Drew Wajer.

Although ON3P is based out of Portland, Oregon, they throw the event on Beartooth Pass because it offers steep, rocky terrain, allowing for the "big mountain" portion of the event. On top of that, it's a fun road trip for the ON3P crew.

"We got back last night," Kirol said. "It was great. The ride home was good. We stopped in Hood River and stomped on Sammy Carlson's trampoline."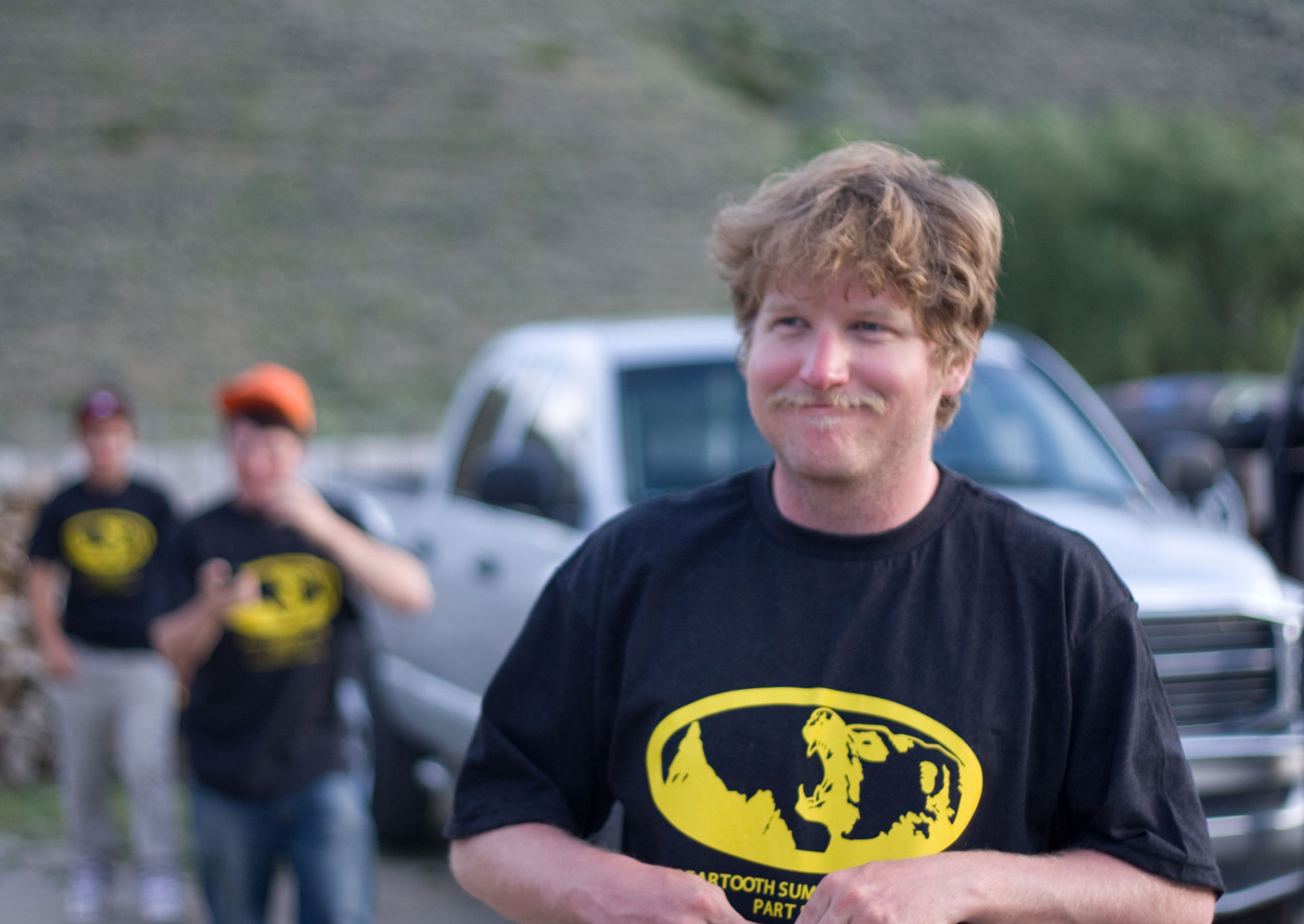 Kip Kirol of ON3P Skis. Photo by Drew Wajer.

Although relatively obscure, Red Lodge International Summer Ski And Snowboard Camp has been operating on Beartooth Pass since 1968, co-owner and operations manager Austin Hart said. Over the years, its name has changed several times. Many locals still refer to it as Red Lodge Race Camp, he said. Next season, Hart hopes to change the name to something shorter: Beartooth Basin, perhaps.
Looking out at the whole ski area from the top. Photo by Drew Wajer.

The area is typically open to the public from Memorial Day Weekend to the Fourth of July, although this year the last day of operations will be July 1. The hill has hosted racers, mogul skiers, and even acted as a training ground for Tanner Hall.

Hart, who is 27 years old, took over his uncle Rob Hart's share of the ski area in 2009 after Rob Hart died in a skiing accident.

"I kind of got thrown into it," Hart said. " But I feel like a pretty lucky to employ my friends and ski around all June."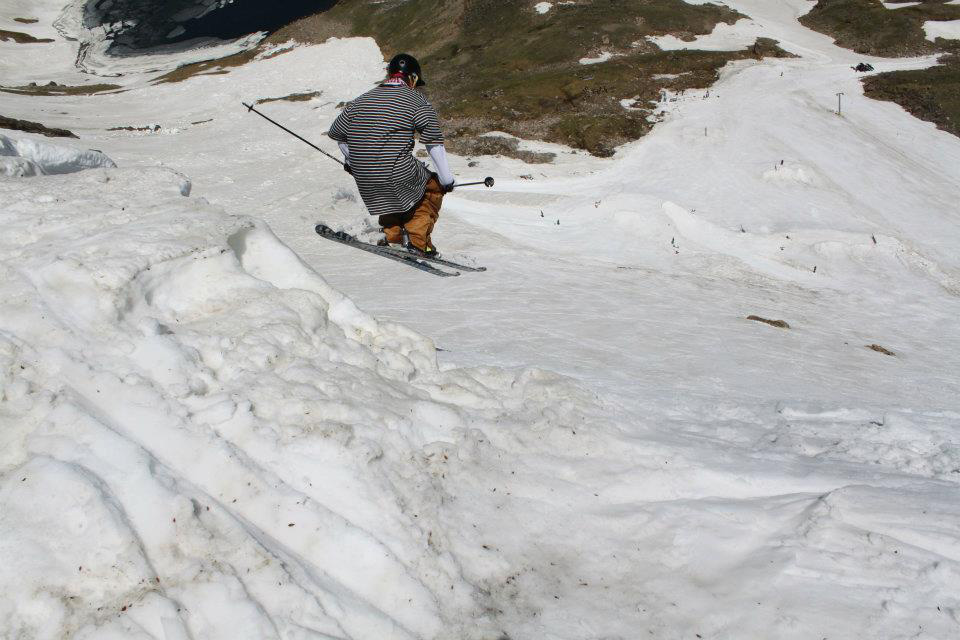 A skier drops in to big mountain section of the course, with the park below. Courtesy photo.

Hart wants ON3P to come back next year.

"It's awesome dude, I love it," Hart said. "We need these events to bring the crowd who wants to ski there. It's definitely a big mountain free ride venue. The ON3P guys brought a lot of energy into it. I'm stoked on those guys. They're cool."
Photo by Drew Wajer.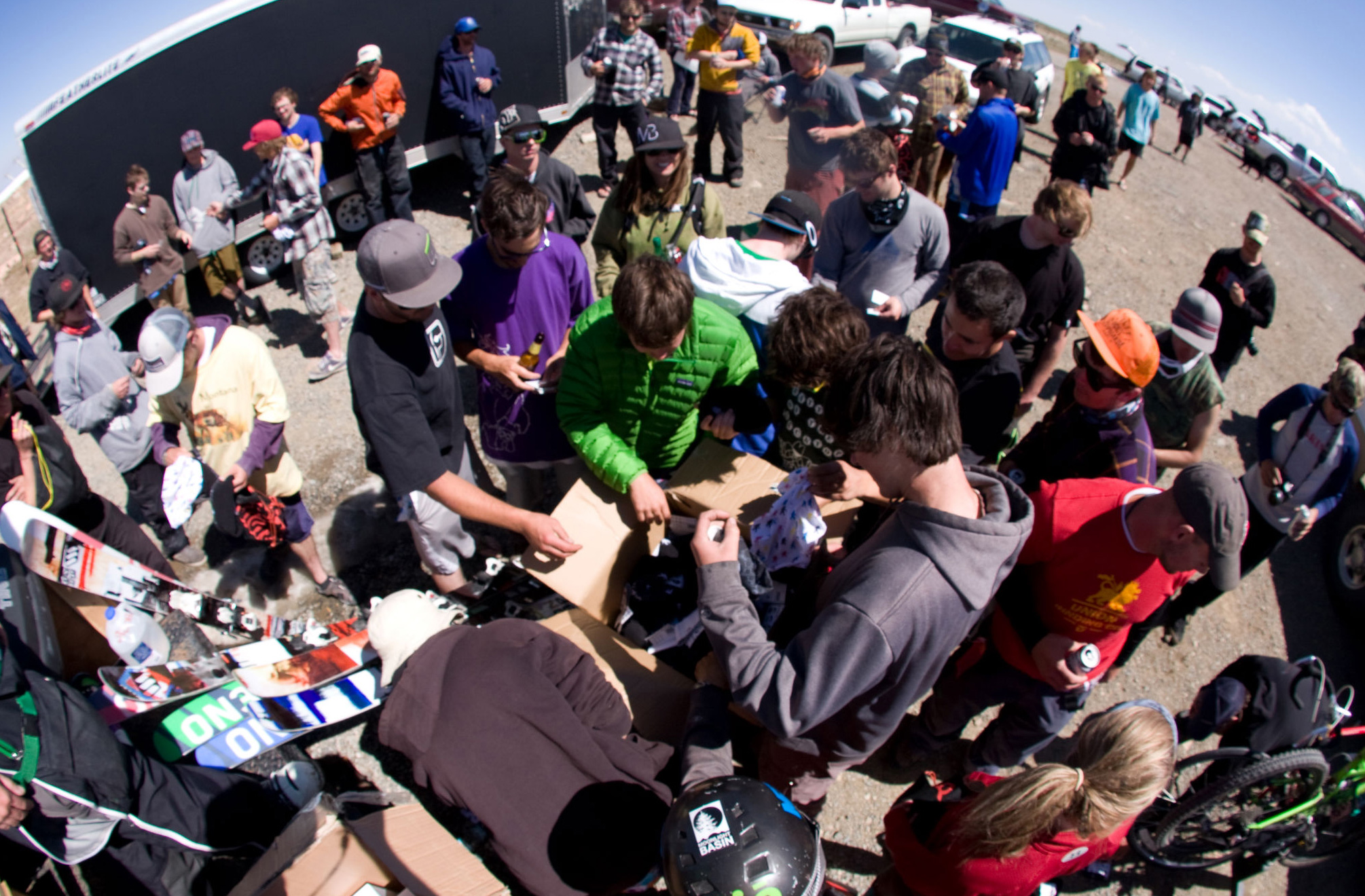 This is the top of the mountain, which acts as a "base" area. ON3P gave away almost $7,000 worth of swag from Trew, Saga, Bloom and more to about 30 people. Photo by Drew Wajer.


The Bear's Tooth on Beartooth Pass. Photo by Drew Wajer.
Peace! Photo by Drew Wajer.
For more, visit www.on3pskis.com and rlissc.com