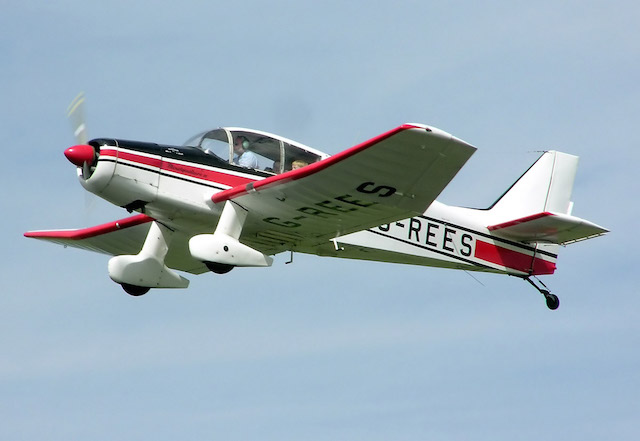 A Jodel model single-prop airplane. A version of this plan equipped with skis struck a Polish skier at a French ski resort near the town of Alvoriaz yesterday. Wikipedia photo.
Well, this certainly stands out as one of the most bizarre pieces of clickbait we've ever put on tetongravity.com before. According to Yahoo News, yesterday at a ski resort near the French Alps town of Alvoriaz, a ski-equipped Jodel single-prop airplane failed to take off from a snowy high-altitude runway and went careening down the slopes of a neighboring ski resort, soaring under a chairlift and nearly missing a group of children before striking a female Polish skier and nearly severing her hand with the propeller. No joke.
The scene yesterday following the runaway plane incident on the slopes of a French ski resort. Stephane Lerendu/AFP/Getty Images photo.
Apparently, the plane was being flown by an experienced pilot when it was unable to take into the air. Neither the pilot nor their passenger, who we assume will not be inviting the pilot to future cocktail parties, were injured.