Summer backcountry shred missions in the Sierra are all about finding unique adventures that make up for the lack of snow. It's also a time when ephemeral access windows open up that allow unusual means of getting to your destination. The quest to catch good snow conditions on classic lines using summer time only transportation becomes the game. When you pull it off and score an amazing outside-of-the-box summer shred day it's a potent memory that motivates you to make it happen every season. Next thing you know, your winter always lasts until at least July, which is bitchin`.

This June I rolled the dice on a couple go-to backcountry tours that both involve such summer oddities. I dare say we won big both days as the tours were thrilling start to finish and the steeps we got to slash were in surprisingly good condition despite the meager Sierra winter. Check out a few pics of the two adventures below and you'll see why I don't put my boards away in May.
Words and Photos by Seth Lightcap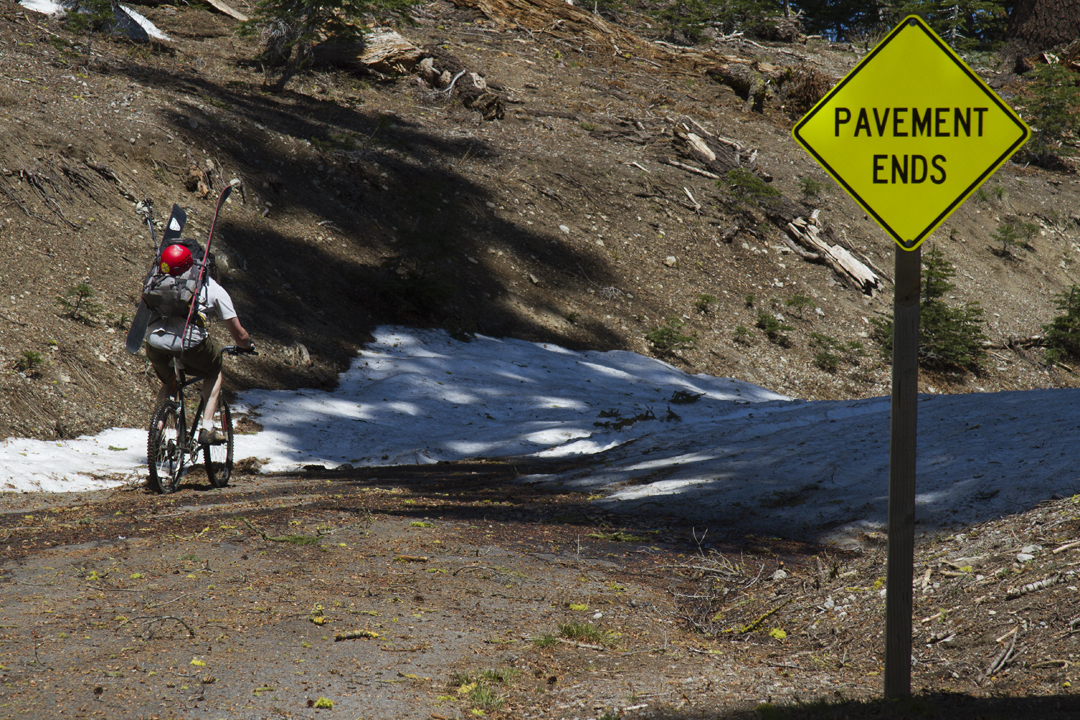 Brennan Lagasse and I hopped on the mountain bikes for this early June mission into the Tahoe backcountry. We pedalled up a still gated but mostly melted out road. Spinning up the mountain weaving in and out of snow patches under a cool canopy of trees made for a very pleasant approach.


A twenty five minute hike from the end of the road brought us to the top of this old school Tahoe chuting gallery. Nothing too crazy, but steep enough to slash some fun turns and feel the pull of the fall line.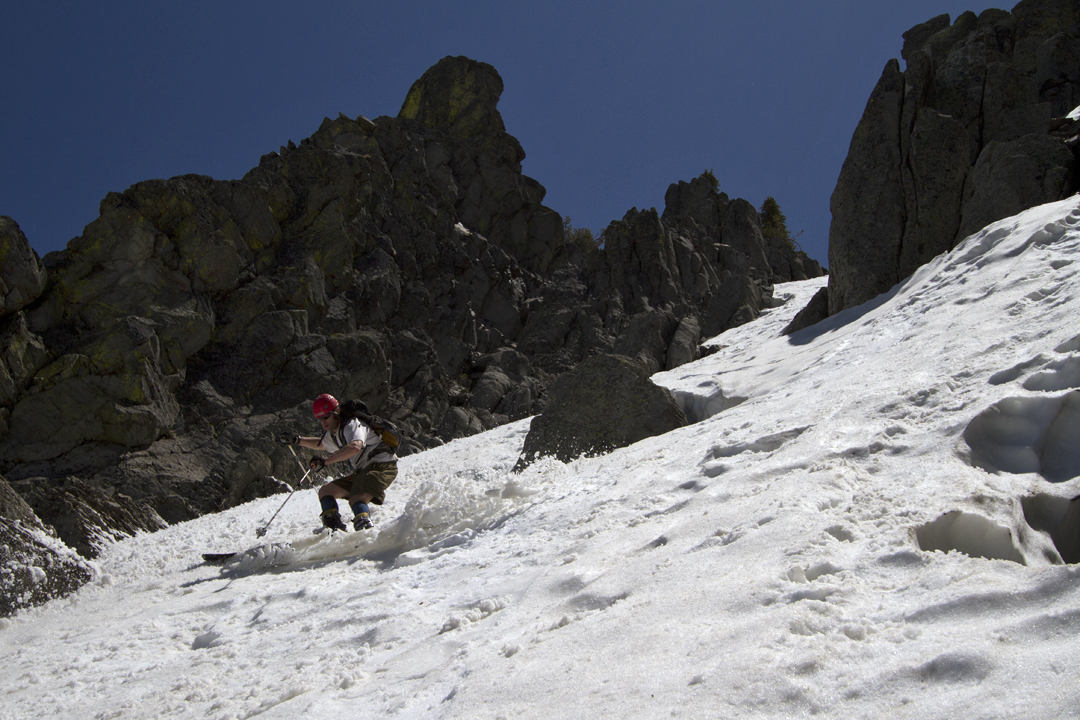 The chutes were fairly smooth, very few suncups anyway, and the snow was super rippable, deep corn.


Looking ahead to a long summer I'll take as much of this view as I can get.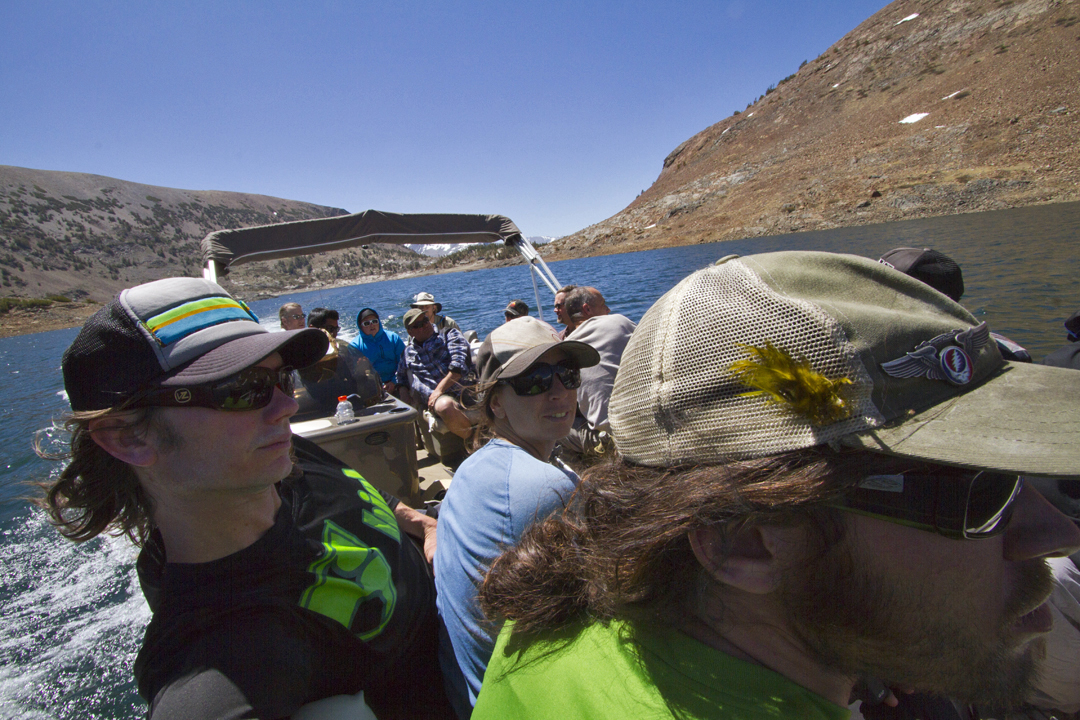 Brennan, my wife Allison and I hopped on a boat taxi with a bunch of fishermen to start our latest snow adventure in the Sierra. We got a few odd looks from the Cabela's crowd but we were united under a shared vision - no one wanted to walk the horrendously long two miles to the end of the lake.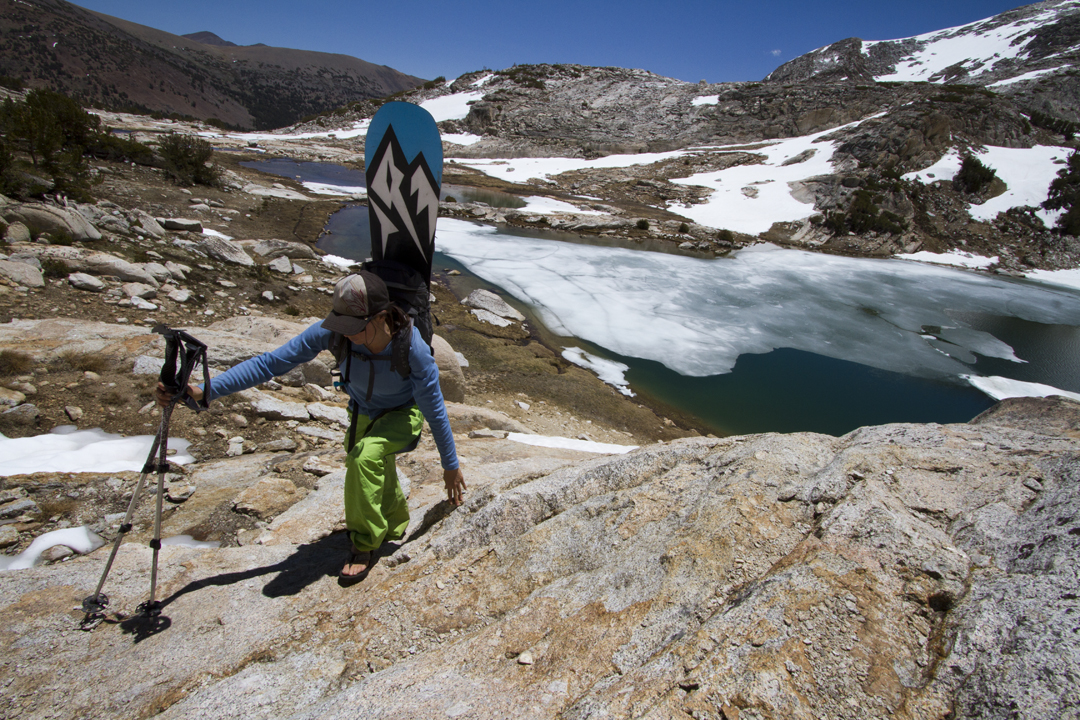 Exiting the pontoon boat we hiked up slabs past slowly reawakening high elevation lakes. Allison had forgotten her shoes so she flip-flopped most of the approach. When she finally took off the flops, she put on her crampons. Quite the summer changeover.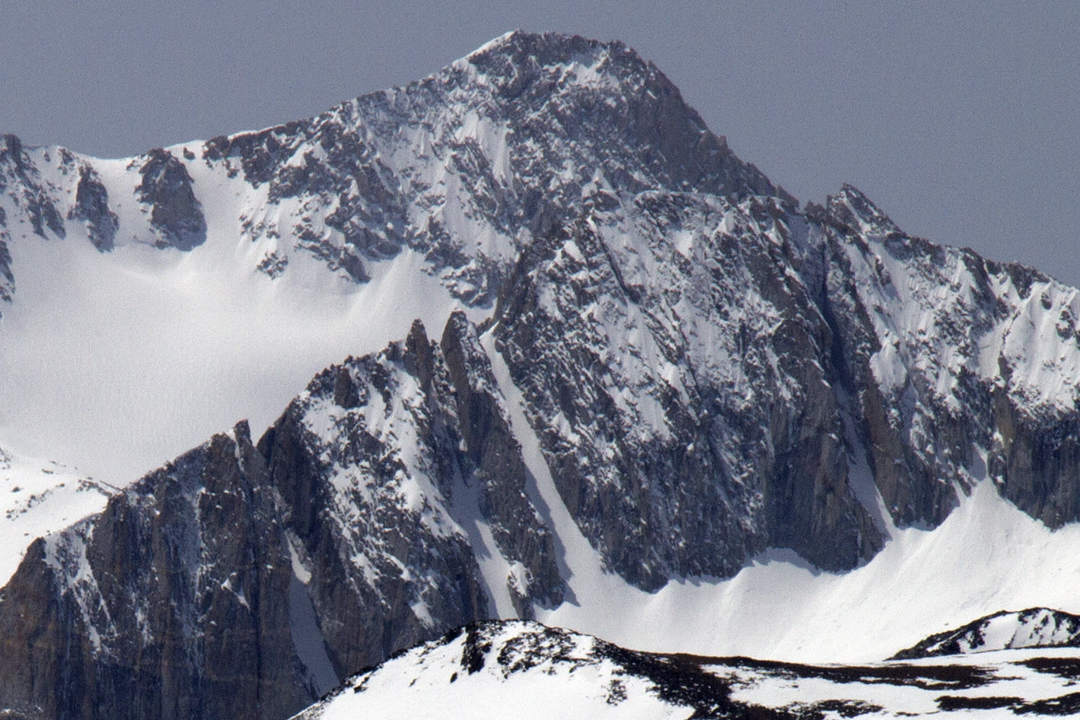 Here's a shot from May 2012 of the couloirs we were going to ride. Couple hours from the boat we were looking down them.


Brennan dropped in the skier's right couloir and deftly negotiated a little choke to get through the business section. The snow could have been softer, but it was edgeable enough for a clean descent.


Not too much snow left in the Sierra but it's holding in a few places where it counts.


Allison and I rode the skier's left couloir which thankfully held softer snow. This left line is a little wider but it's just as steep and has a spicy double fall line to keep things interesting.


The snow turned to rock a couple hundred feet below the apron of the couloirs. Busting a few downclimbing moves on the gorgeous granite as the spray of a waterfall tickled our faces felt rather super however. It was yet another summer shred moment that made such a mission all worth it.