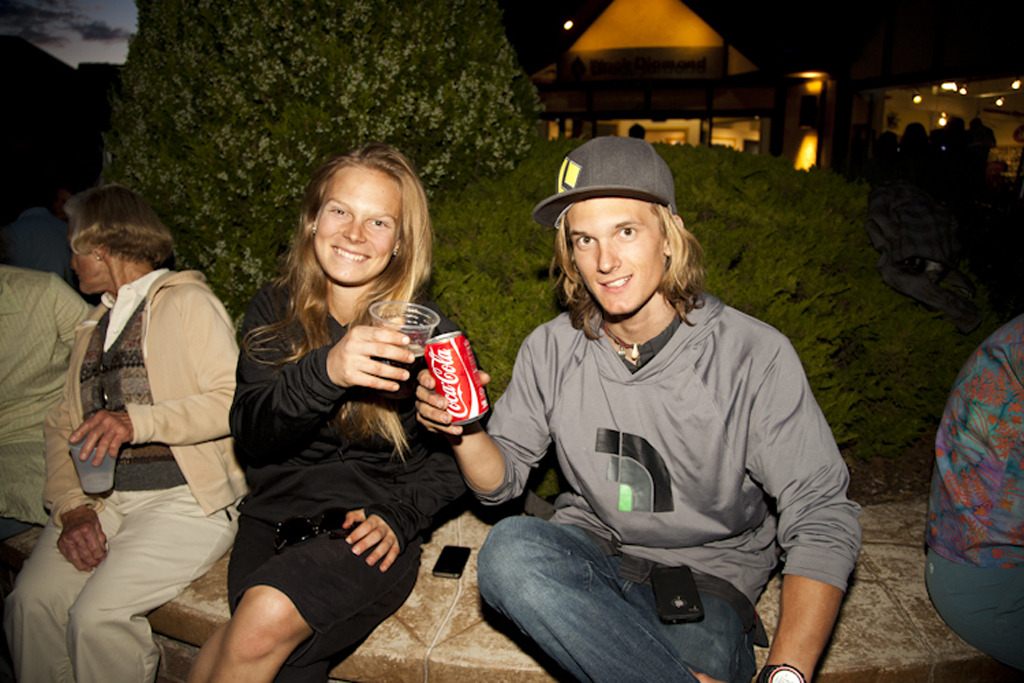 October 28, 2011
— John Clary Davies
In May 2009, Angel Collinson realized ski racing wasn't fun anymore. She had finished the season ranked high and had been invited to camps by the U.S. Ski Team, but decided she was ready to move on. Angel just wasn't sure how.
"I still loved skiing," said Collinson, now 21, "and my brother, who had done the Junior Freeskiing Tour, was like, 'you got to try this; you'll love it.' So I signed up."
John and Angel aren't typical siblings. They are Black Diamond, North Face, Smith Optics and Backcountry.com teammates, and they are training, travel and ski partners. They're roommates and friends.
Right now, they are also both building a house, along with their parents, at the mouth of Little Cottonwood Canyon. Once it's finished, Angel and John will live there until their parents retire. In the meantime, they'll continue staying where they grew up, in Snowbird's employee housing quarters (though the two no longer share a bunk bed in a 5-foot by 12-foot room). When they were kids, their father worked for Snowbird's snow safety department, while in the winter their mom taught Angel and John and four other students, from kindergarten to twelfth grade, in a one-room school. In the fall and spring, the kids would travel down Little Cottonwood Canyon and attend public school.
"When I was growing up I realized how awesome it was because I'd be in the valley for public school and be like, 'man it kind of sucks down here; there are no mountains to play in,'" said 19-year-old John. "We were running around in the woods and living the mountain-man lifestyle. The setting for both of us was perfect for our endeavors in skiing and climbing."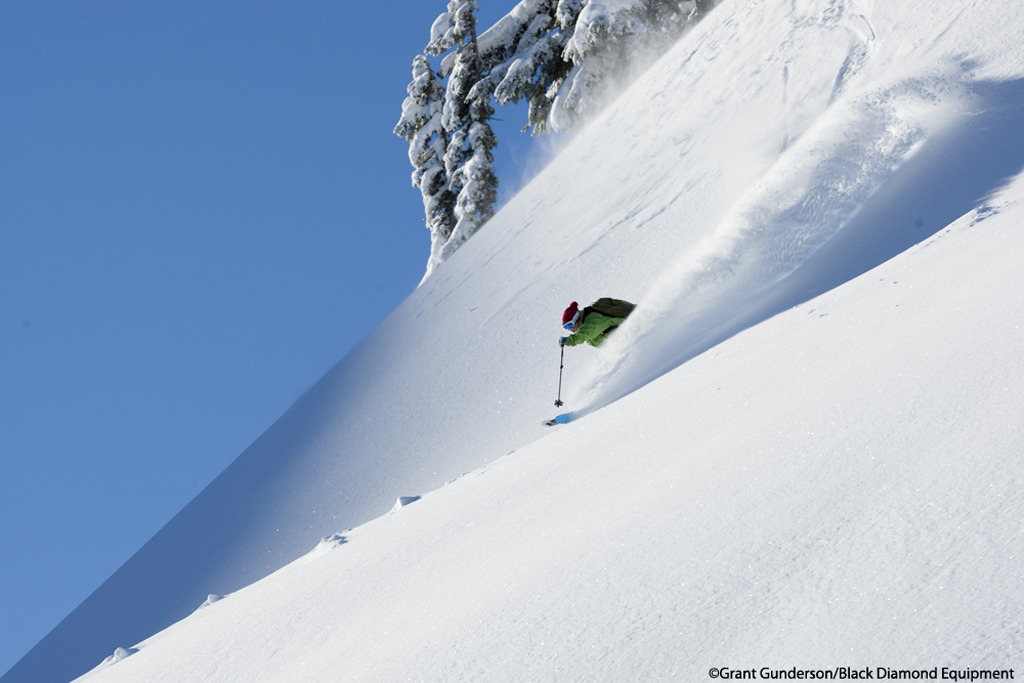 Angel Collinson rips a powder turn.
After taking her brother's advice, Angel won the 2010 Freeskiing World Tour title the winter after quitting the race team. Then, she became just the third woman to back her title up by taking it again in 2011. This season, Angel is taking time off from the University of Utah, where she was pursuing a degree in environmental law, to put all her efforts toward skiing. She says she has only been able to dedicate about 40 percent to 50 percent of her time to skiing in the past, and wants to make the most of the opportunities the sport presents.
"I'm changing my identity because I've always thought of myself as an academic," said Angel. "Now I'm calling myself a professional athlete. When I think that's actually what I'll be doing and making a living off of, that's really exciting. To conceptualize myself in that role is neat."
Angel says she and her brother feed off of each other's skiing. She is a more technical skier from her background in racing, but John is better in the air.
"He's a lot more playful with features and throws tricks a lot more and he's teaching me that," said Angel. "And sometimes he'll be skiing and I'll make a comment — keep your hands up more, or drop your hip — we'll bounce ideas off each other."
John Collinson airs a cliff.
John, like Angel, has experienced plenty of early success. At age 4, he summited Mount Rainier, and by age 17, he had become the youngest person to climb the Seven Summits. In all, he has climbed over 200 mountains. He is also a part of the Dubsatch Collective, a group of young skiers, including Nate Cahoon, Leo Ahrens, Sam Cohen, Grant Howard, and Andrew Pollard, who came of age skiing Little Cottonwood Canyon together. John won the overall Junior Freeski World Tour in 2010 and took second (as did Angel) in this summer's Red Bull Powder Disorder in Las Lenas, Argentina.
"We're really excited to have started working with them at such a young age and feel like both of these guys are the future of freeskiing," said Black Diamond Team Manager TJ Kolanko. "I think that they have just scratched the surface and the sky's the limit for both of them."
Both Collinsons want to film this winter and compete when they can. Inevitably, they'll end up back in Little Cottonwood Canyon, waking up to the 7 a.m. bomb squad and skiing Snowbird.
"Big mountain skiing is how [we] view the world," said Angel. "Up at Snowbird, in this utopia… you watch it snow when you're making breakfast and you get the feeling of what every day has in store for you. It's a very intimate place to ski and be in nature and be in the mountains."