The man, myth legend, the Ordinary Skier–Seth Morrison–answered dozens of our audience's questions last week. Josh Malcyzk photo.
Last Friday in the TGR Forums, skiing legend Seth Morrison, who needs no further introduction, graciously volunteered three and half hours of his time to answer any and all varieties of questions from our own forum members. 141 posts and 12,000 pageviews later, we got to the bottom of everything from how Seth skis out of 80-foot backflips, how trains in the off-season, how he thinks you should act on powder days, and which Taco Bell he worked at in his salad. Below, you'll find 25 of his most interesting answers. For the rest, check out the full thread here.
#1: Can you get Full Tilt to make a Dynafit-compatible touring boot? What's your touring setup? -ak_powder_monkey
Obviously a topic of conversation at Full Tilt. One step at a time. Perhaps someday.
I use the same boot as what you buy in the shop, there is enough movement while walking that I'm used to it. I ski on Salomon Guardians and a pair of K2 Annex 118 in a 184. People make fun of me for using this set up in long walk situations, on the Haute Route etc. I would rather have a real set up on for the run, and this as close as it's gonna be when you're walking. All the light gear is great for the up, not so much the down. It's a different style.
#2: Do you ever watch another skier and ponder that they may be a better skier? What is your go to phrase when skiing... like "Get money!" or "Time to riiip it uuuuuup!!"
Go to Chamonix, everyone is better! My phrase at resorts is "Get out of the way."
#3: So what is my best regimen for still skiing hard as I get older? I know you mountain bike and hike a lot. Any other specific tips? - whyturn
The whole idea is to stay in shape so you're ready for the task at hand. I have had to do way more riding on the bike and hiking to simulate a day in the mountains, for the climbing of runs and skinning in to get there.
#4: Seth, I've heard you're a big fan of riding mountain bikes. What's your favorite trail to ride in Summit/Eagle County? Favorite place to ride anywhere? -Hott Butt Mud
I like the CO trail rides there. A loop I like from Frisco is up the bike path, up the CO trail on the SKY Chutes side, descend to the peaks trail back to Frisco, or make the turn on the Wheeler trail, sick views once your off Breckenridge resort and your riding for a good while at 12,000 feet. Summit has some good trail at high elevations that are quick to get up on.
#5: Seth, if you were not a skier, could you see yourself as a DH mountain biker? -NYskirat
Funny enough, I went to the Red Bull Rampage the 2nd year they did it, and guys thought I was there in case a spot opened, but it's not like skiing by any means. I used to DH, but CO trails are not like Whistler.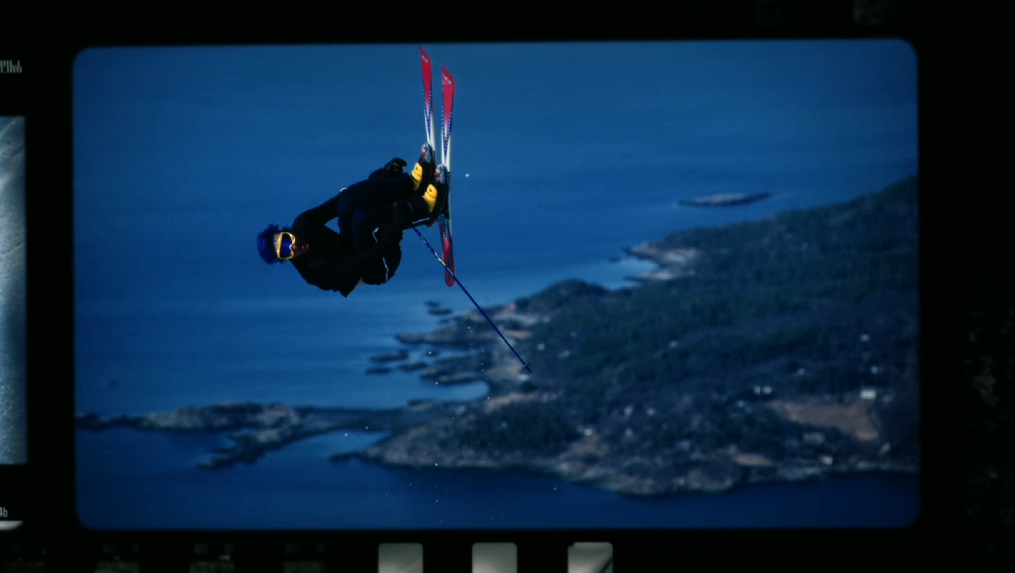 Seth, blue hair and stockpiled Reichle boots during the 1990s. Photo from The Ordinary Skier.
#6: Eddy Vedder or Kurt Cobain? Moguls or icy groomers? Sushi or Duck liver? Lastly, were you really stockpiling Raichle boots and planning to quit skiing when you ran out before Full Tilt came along? -TGR420
Both. Both. Both. Yes, I was stockpiling boots, and still have them as well as the parts.
#7: Over the course of your ski life and career, which change in technology or design has had the biggest impact on how (or what) you ski? -TahoeJ
The width of the skis, and rocker.
#8: Can you please bring back the punk tops from the K2 Seth Pistol? Or at least the bases from the '05 model? Should I have the operation where I cant have any more kids? Two seems like plenty.
K2 got in trouble with the Sex pistols for that, like many of the things we did at those times. These days, I would rather have a black base rather than all the die cut, black is fast. Snip it.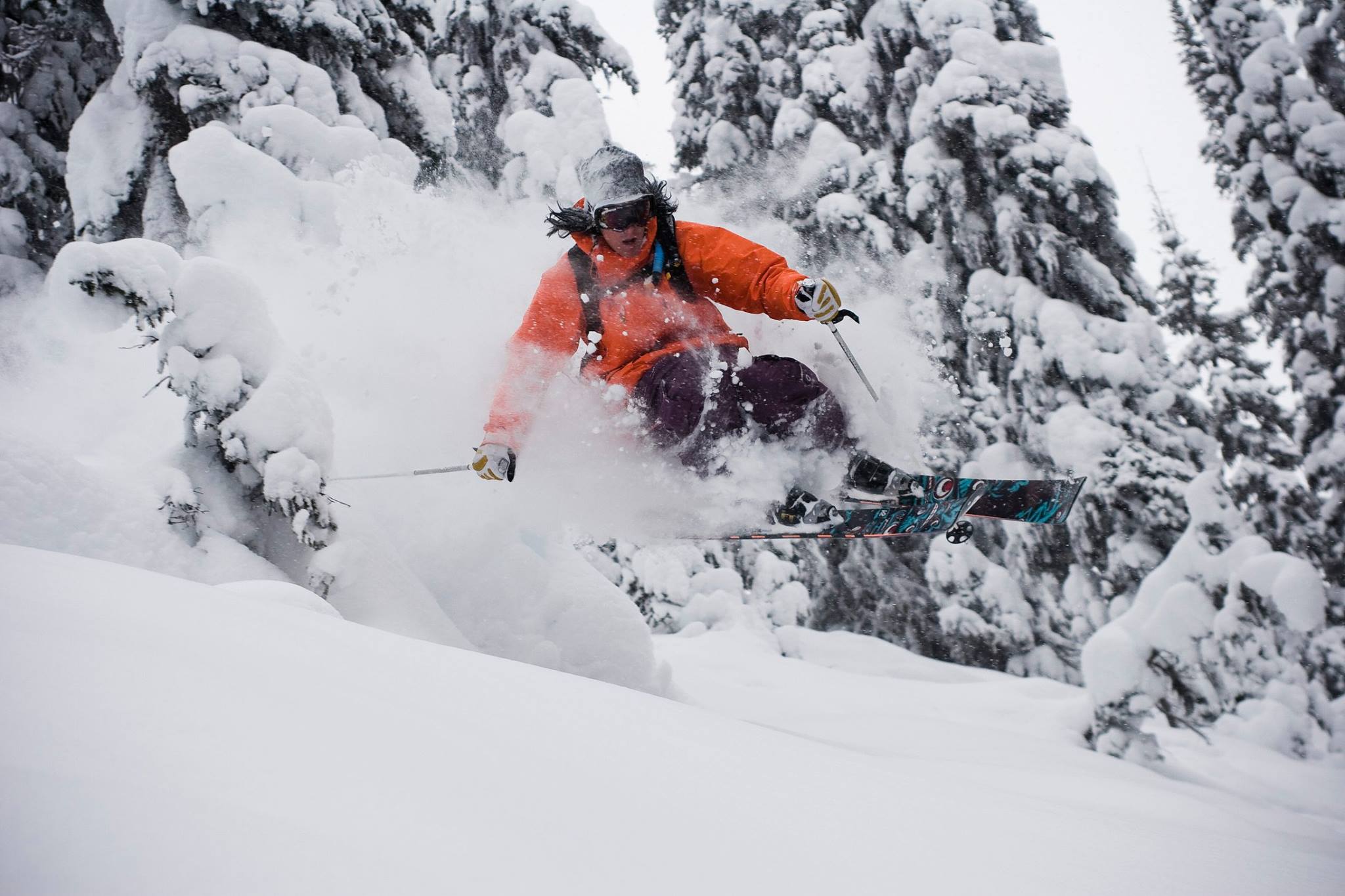 Seth shreds on some "vintage" Obsethed's in British Columbia. K2 photo.
#9: What is your favorite K2 pro model ski of all time? And what is your favorite ski resort in the lower 48?
The last Obsethed, the mostly black, black on black totem with purple trees on the tail. Jackson Hole is my favorite.
#10: What's your best story of an "Oh, SHIT!" moment you've had on skis? -adrenalated
Filiming with TGR in Haines, I got off line, didn't know it, took a blind air, looked at the landing, nothing but rock. Landed on rocks, tumbled through rocks, but was OK! Pack ripped up, big dent in shovel blade, but that's why you wear pads if you are doing that stuff. I had a back protector on. Shovel blade took the brunt of the force.
#11: Were you pissed at me when I did a pro call-out at Vail a few years back? -zartagen
I like Sage's story about the guy crashing and almost falling off a cliff after pulling out the pro call-out from the Game of G.N.A.R. on him. Thats the best you can come up.
#12: Why did you, ultimately, decide Summit County was the place you wanted to base out of When you're not skiing, what does your day look like? -Ryan Dunfee
I base out of Summit for the early season skiing and terrain parks, and to be close to a major airport. My summer day includes cycling, home chores, e-mails, and researching. Parts of it seem so easy, yet there are lots of people that want your time, and there is only so much of it in the day and managing it with training is the hardest part. This year, I have mostly been training, something I haven't been able to do in years to this level.
#13: Would you rather ski where theres great snow and lots of people or shitty snow and no people?
Shit snow and no people.
#14: Is this weird looking mole on my shoulder anything to worry about? Do you think modern ski shapes have made it too easy, littering the slopes with people who can flip, spin, and straight line, but have no ability to carve an edge in a nice clean arc? - Flyoverland Captive
Sure is, have your friend take a sample with a meat slicer. In response to your second question, you're out there...
#15: What Taco Bell did you work at? Favorite item? -daver
The one in Jackson Hole, but I never ate there when I worked there.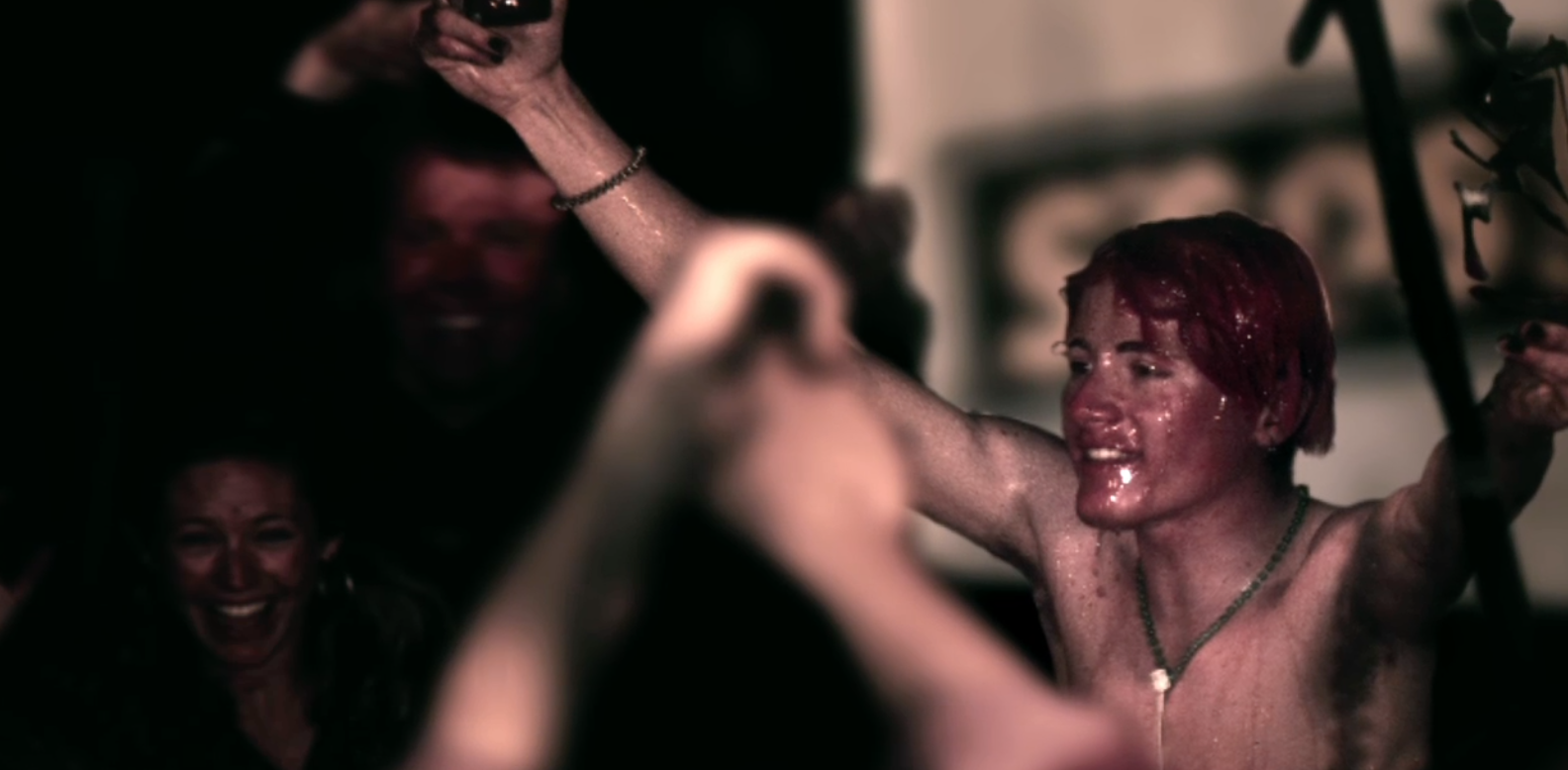 Seth, during the louder days of his punk affection. Photo from The Ordinary Skier.
#16: Favorite punk bands? Worst injury sustained?
Favorite punk band is GBH. My worst injuries are from a helicopter crash: broken ribs, collar bone, bruised heart, concussed.
#17: As you get older, and with all the recent deaths in the sport, have you thought about taking a year off or a long beach vacation to go surfing? Or are we going to still be seeing sweet-ass backflips from you at 50? -thet0ad
Surfing, oh man. Skiing is all I know, so I'll stick with it. You always worry about the risks, but you can't let that get in the way of living.
#18: What are your thoughts on deaths in the sport? How do you evaluate risk? -LongShortLong
It's a sad part of the sport. The more people I meet, the more people pass on. We try and learn from the accidents, and use them towards our daily endeavors. Sometimes I just don't go skiing. For risk evaluation, look around, know the history of the season, work into the day slowly.
Seth during more modern times. TGR photo.
#19: What is the arc of your risk taking in your career and how, or was it, influenced by deaths of fellow athletes? -Bromontana
It's weird to think that way; when you look at all the people out there doing these kinds of things, it's amazing that there hasn't been more accidents or helicopter crashes. It's a serious game out there, and nothing should ever be taken lightly in the backcountry. The conditions always play the main role in your choice of risk, as well as the history, if there is any, for that particular area.
#20: I'm guessing you didn't practice hucking into air bags when you got started... describe for us how you progressed beyond human sized drops. Is there a height above which you were puckered no matter how many times you practiced it? For those of us who will never drop anything taller than ourselves, is there a height at which it no longer matters how high it is? What are the ideal slope angles for safe landings? At what height do you expect to just crater instead of stomping the landing & skiing out of it?
I did a lot of jumping into lakes off of cliffs, then it was water ramps at the old High North ski camp in Whistler. The pucker factor is all relative; the more you do it, the less effected you are by it. I'd say that after 100 feet, it doesn't matter how high the cliff is. You want steep landings for big hucks. And after about 70 feet, I expect to crater instead of skiing out of it.
#21: Explain me this: I have seen you do HUGE backflips [see above] How is it you don't compress and crumble under the load of gravity? What is it with the physics I don't understand? -LiveLarger
You need to have a deep landing with snow that goes deep with no hard layers. There are days when you know you can do this, some areas like British Columbia have that kind of snow on a consistent basis.
#22: What do you think is the most important quality in a pro skier? What's the hardest part for you of your job? If you had to work a 9-5 job but you could do anything, what would you do?
Stopping to take the time. Stopping to take the time. As far as 9-5's, this is it.
#23: How often do you get to turn left? -gepeto
A few times, not this past season, though. It's all timing, and I wasn't there for it.
#24: I just watched that film "Deep Winter" [trailer above]. Not the best film, I must be honest. How was it shooting for this film?
We started without the production team, so it was normal filming. Then when the production team showed up, it got crazy. Most of the guys were mountain people and cameramen. But the demands for the script were silly. I told them just to let us ride, and some of it will just happen naturally. I got caught in an avalanche on my second turn on day one and got taken to the bottom. I thought I was gonna get buried, but knew Tom Burt was up top as I fell down the mountain in the dark avalanche.
It stopped, and I climbed out from under the snow. Found my gear. That night the rest acted like this was everyday thing and the producer was bummed the snowboarder (Shin Campos) wasn't in the avalanche since thats how the guy dies in the movie. Lets you know your just a piece of meat.
#25: Please leave us with some philosophical critiques of ski culture and ideas on how to elevate oneself above the muck. We are lowly maggots after all. -digitaldeath
Take it easy on the first lift up on powder days. People get so out of control, fighting in lift lines, etc. I now show up 5 to 10 minutes after the lifts open to let the rush go, and find that most times, I'll get up there and zones are still closed and you're waiting anyways. Respect for others has gone out the window on those days. Stay low key.