By now, we hope you've finally come out of your turkey-coma, and are ready to commence frenzied-internet shopping on the day American's love to hate--
When you break out the Atomic Automatic Ski, you better button up your powder skirt, cinch down your gloves, and whip out your snorkel, because you're in for a hell of a pow session. This big-mountain freeride ski was born to ski fast and hard down steep, open faces, and drop big airs. A Powder Rocker profile features rockered tip and tail with classic camber underfoot for float, serious edge control, and turn rebound. The step-down sidewall gives you solid edge pressure for precision power on big, arcing turns, and the solid wood core gives you rock-hard stability and good rebound. The Automatic also features Sprocket Rocket Booster, a Ti SPB insert in front and back of binding mount area to add smooth stability when those runouts are longer than you expected.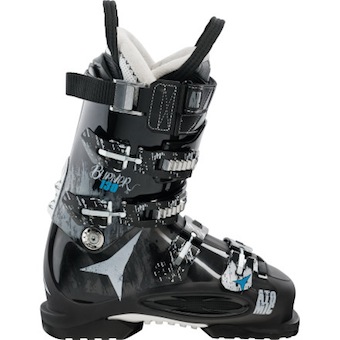 If uncompromising high performance and all-day comfort are among your priorities, the Atomic Burner 130 Boot is your match. This is a boot that utilizes race-proven technology to truly offer an advantage for expert riders on steep off-piste terrain. Plan on smoking your buddies when you kick it into high gear, these puppies were made to blast.
If going deep is your thing, than the Atomic Powder Ski Pole is your pole. It has a wide-diameter, aircraft-grade aluminum shaft for lightweight strength and a Free grip for a comfy hold. Its wide sublimated strap keeps your power hand position while charging at Mach 3. All this means a sure grip and security for ripping performance that won't get left behind in the snow.
The Atomic Tracker 16 Alpine Touring Binding delivers unrivaled downhill performance so you feel secure and comfortable when you hit up the backcountry. With one push of your ski pole and the simple shift of your body weight, you're able to easily switch from hike mode to ski mode. This unique touring binding is available in two sizes: small and large. http://goo.gl/kjqM7e
When you're looking for a bit more leverage and comfort turn to the Backcountry Access B1 Extendable Shovel in your shoveling endeavors. Its unbeatable strength-to-weight ratio impresses you when you dig a pit, kicker, or snow cave. Thanks to its durable components and ergonomic grip this strong shovel won't let you down when you're in a pinch either.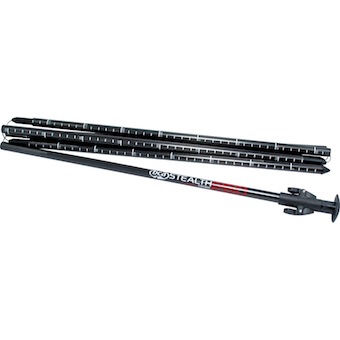 If you're all about blazing up the skin track to get a few turns in before work, than you're a prime candidate for the Backcountry Access Stealth 260 Carbon Probe. This wickedly lightweight carbon probe has the strength needed to poke through the snowpack without weighing down your minimalist kit.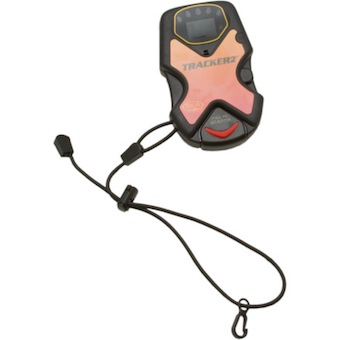 The Backcountry Access Tracker 2 subtracts weight and size, and adds real-time display and a third receiving antenna to the best-selling, dead-simple Tracker DTS. The third digital antenna increases accuracy and provides a strong buried signal in any orientation, while the real-time display eliminates lag time, allowing you to narrow your search zone quickly when seconds count. The Tracker 2's single search / transmit switch makes learning and teaching a snap, and it reduces confusion when you hit adrenaline overdrive.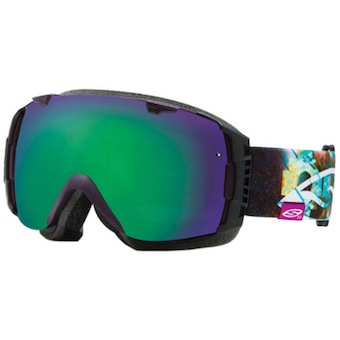 The best for the best. These Smith goggles include two interchangeable performance mirror lenses that let you adjust according to the weather. The Porex filter, combined with 5X Anti-Fog inner lens, helps keep the fog at bay.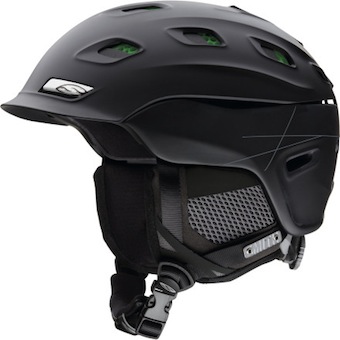 When it comes to protection, you refuse to settle with those uncomfortably stifling helmets that make for sub-par ski sessions. Strap on the Smith Vantage Helmet and experience comfortable protection like never before. Its innovative Hybrid SL shell construction combines Smith's bombshell ABS on the top of your head with a flyweight In-Mold technology around the sides so you get an optimized fit around your noggin that doesn't decrease durability.
Skiing in the backcountry everyday (every safe day, that is) requires some serious ski pants, and The North Face Men's Free Thinker Bib Pant fits your big backcountry bill. A Gore-Tex Pro membrane and fully taped seams give the pant waterproof and breathable protection, and a HyVent membrane with fully taped seams brings waterproof and breathable protection to the bib so your upper doesn't get soggy and sad.
This bag begs you to stuff it full of gear and take it with you on your travels, wherever they may take you. Its TPE fabric laminate helps keep out the weather while its ballistics nylon fabric, rugged construction, and double stitching throughout provides superb durability against travel abuse.
Stay dry this winter when you bomb the biggest, baddest, and wettest mountains in The North Face Men's Sickline Jacket. Developed by Sage Cattabriga-Alosa and Xavier de Le Rue, this jacket keeps you dry when you slice through knee-deep powder thanks to the guaranteed waterproof and breathable protection of the three-layer Gore-Tex Pro shell.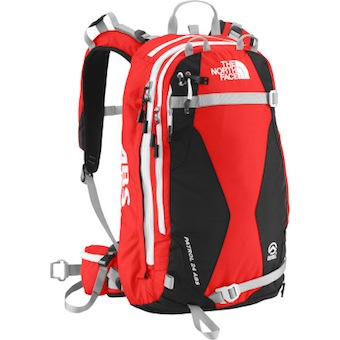 With its integrated dual airbag system, The North Face Patrol 24 ABS Winter Backpack is rewriting the book on essential backcountry safety equipment. Praised by Outside Magazine and Popular Mechanics for game-changing innovation, the Patrol 24's ABS boasts a 95% success rate in real-world use. Once deployed, the two high-volume airbags keep you on top of slide debris by increasing flotation, and they improve your visibility for an expedited rescue. Add in every other feature you'd expect in a high-end backcountry bag, and the Patrol 24 becomes the one pack you really might not be able to live without. http://goo.gl/hla9jm
Don't see a product you're into in this roundup? Check out our top Picks for Chicks, Beginner's Backcountry Buyer's Guide, and Jeremy Jones' Backcountry Essentials. There's bound to be something you'll want to scoop up this season.
All descriptions courtesy of Backcountry.com