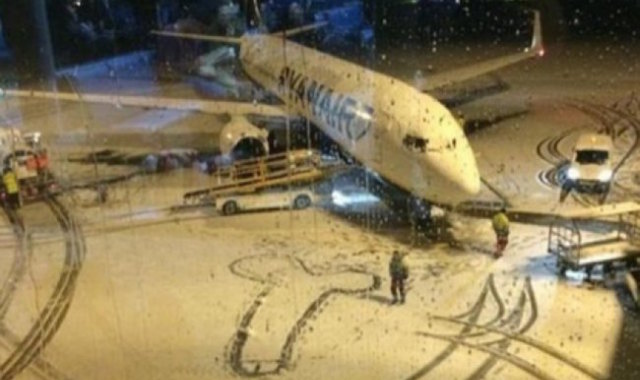 Being a baggage handler at an international airport, especially this week in Boston or New York City, would be a damn miserable job. Freezing temps, blowing snow, and constant delays and cancellations effing up your baggage game are serious occupational hazards.
So you can't complain these few Ryanair employees who, during a snowstorm at a Dublin airport, took to the tarmac to draw a bit of a snow penis next to their plane.
In a moment of PR brilliance, Ryanair responded to customers' complaints about the snow penis with the following: "While our ground crew excel at industry-leading 25-minute turnarounds, art isn't their forte, as they've clearly forgotten to draw wings on their snow airplane." Well played, Ryanair...
Thanks to Lost At E Minor for keeping up abreast on this particular piece of snow-related appendage art.