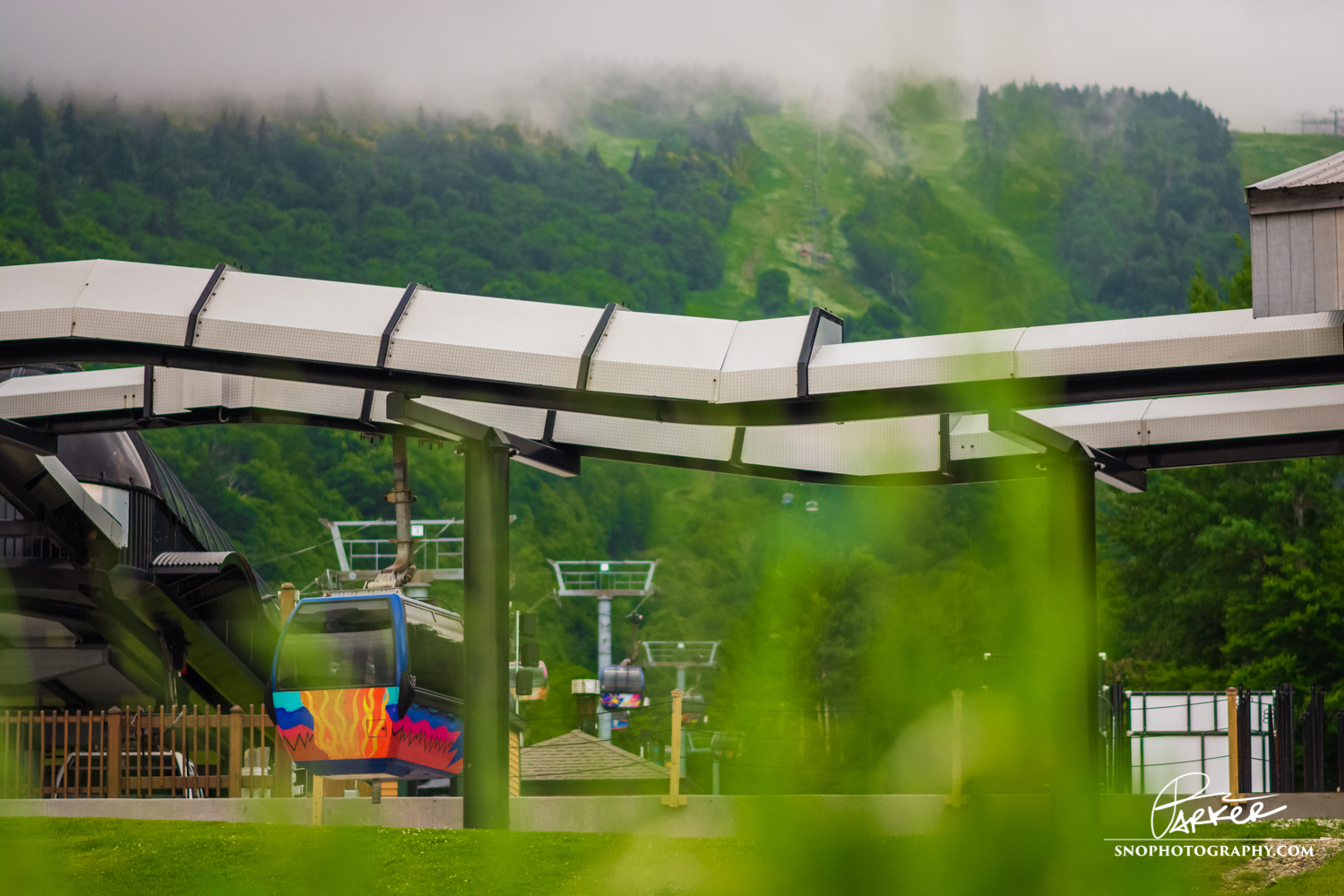 Killington's downhill track for this 2014 season was anything but ordinary. This track is more or less 3/4 access road/mowed ski trails. It's blistering fast through the speed trap, with the fastest speed set at 45 mph. When you think about it, you'd be riding at 66 feet per second.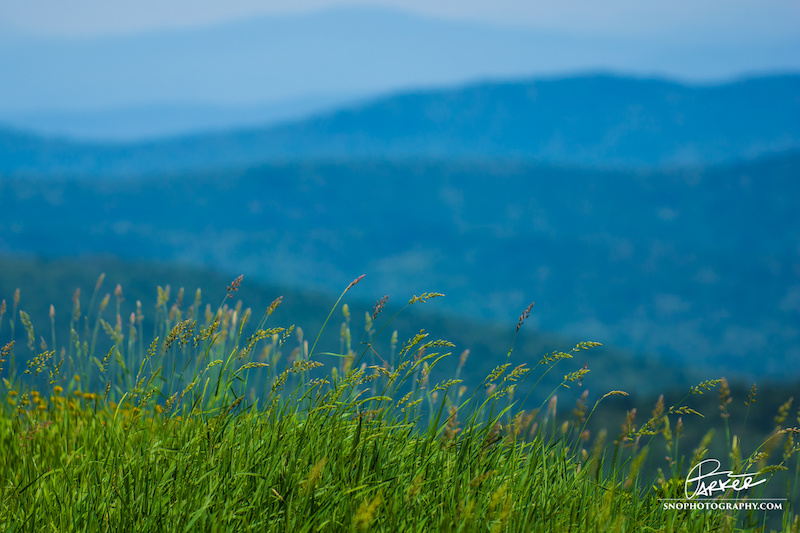 With it being so windy all weekend riders were slightly cautious of getting to far from the ground, just incase of a big gust.

Every racer begins with the same thought in their mind; go fast.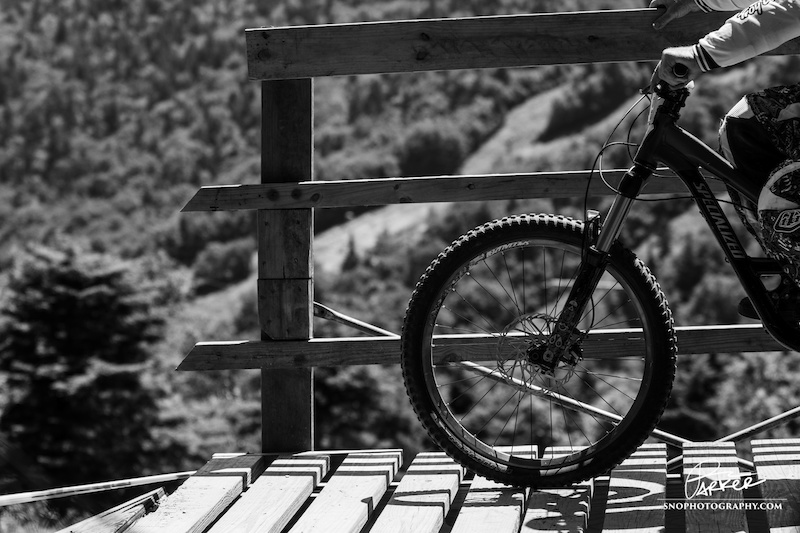 This track starts midway down the mountain, but from there is practically a straight line to descend.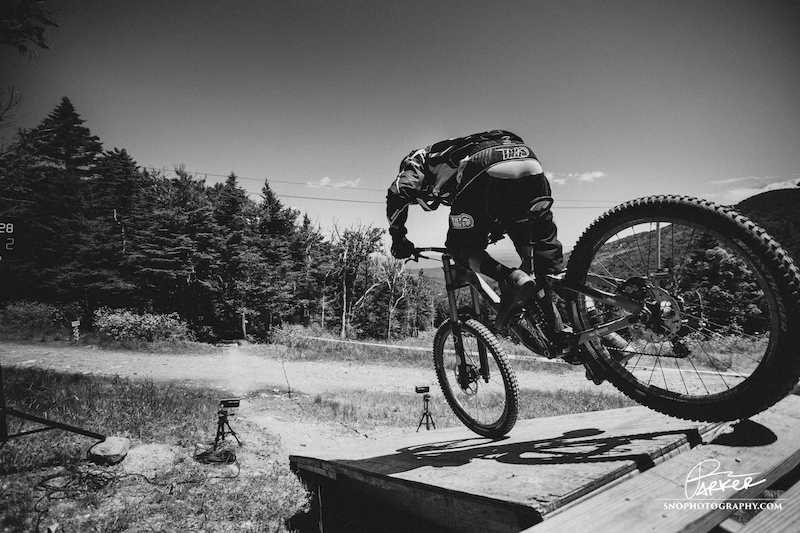 It twists through a fairly flat forest full of rocks n roots prepared to only bring you down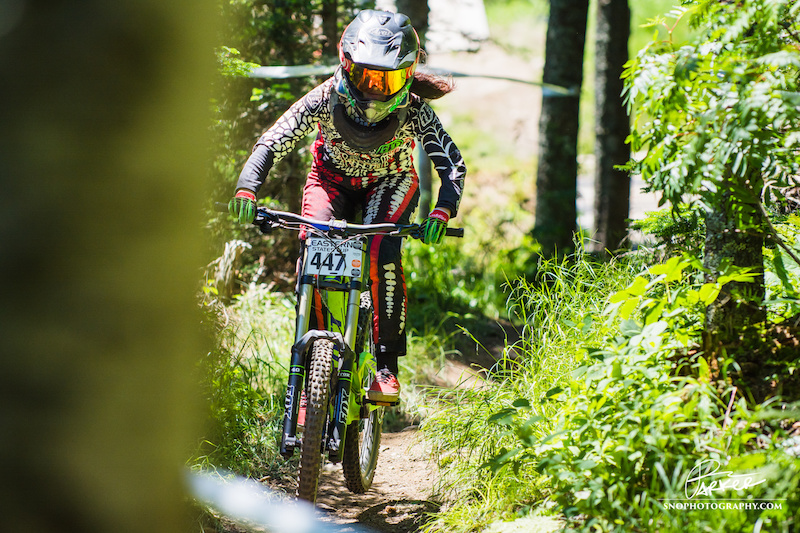 E. Netelkos pumping through the ruff
A. Muradian showing his patriotic side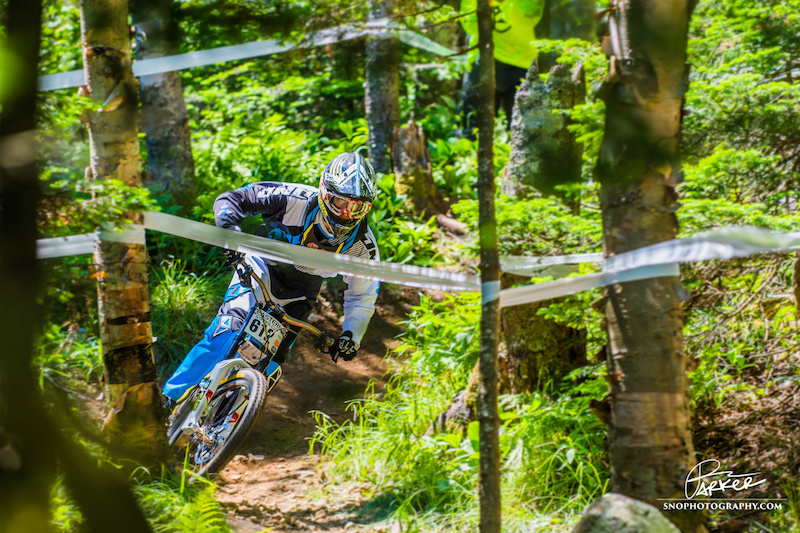 R. Chiappetta crushing that corner

Eventually popping out onto a 1/2 mile long decent towards the next wooded section; racers will endure greasy grass steeps and washed out corners with only sandy dirt to hold their tires to the ground below.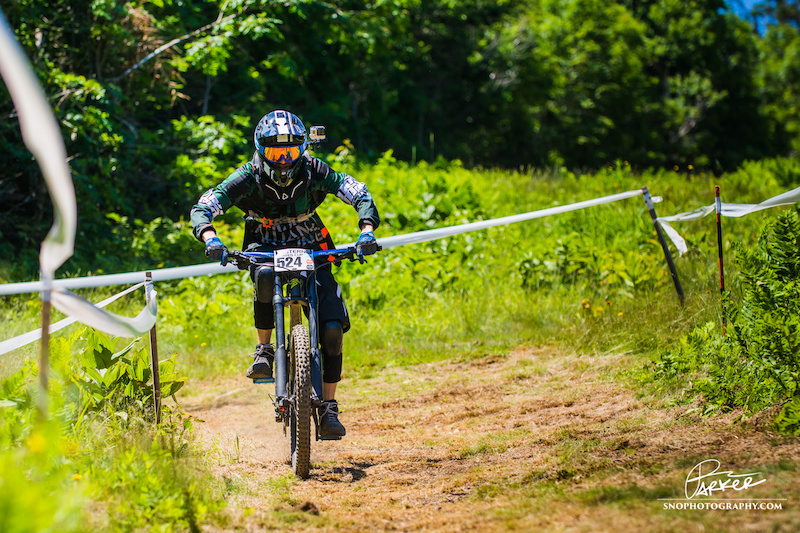 J. Goodrich coming through hot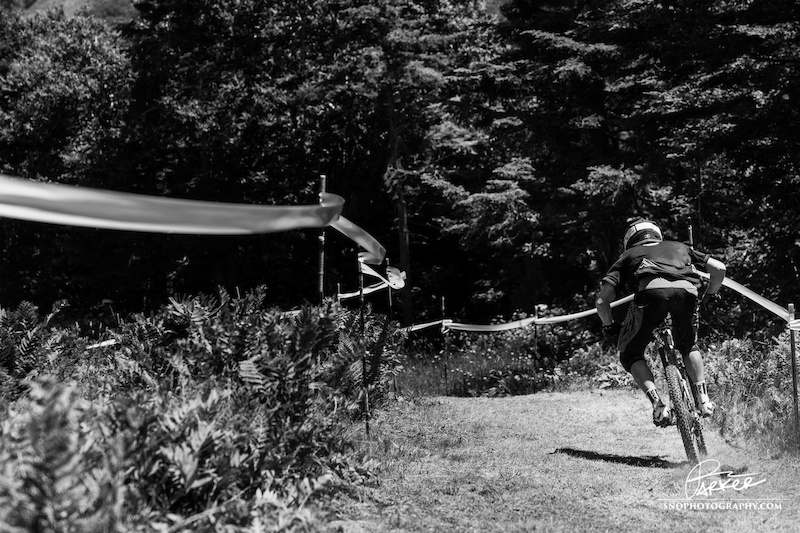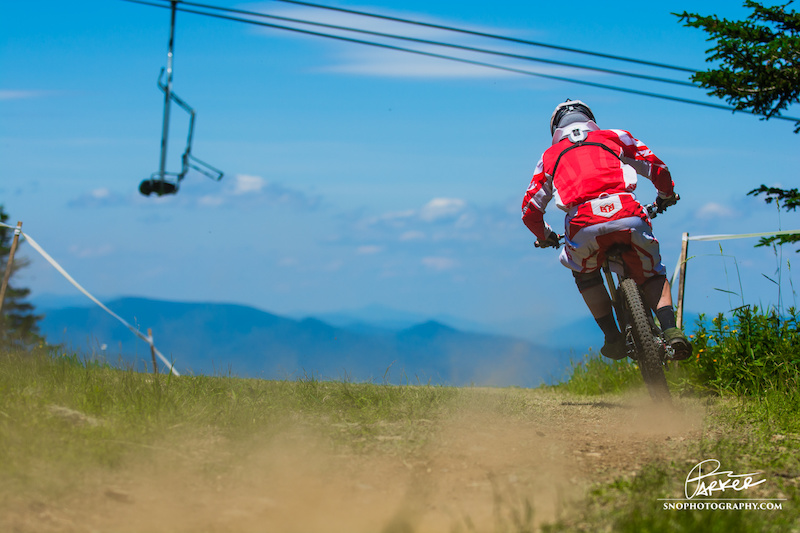 S. Reiss flying towards first place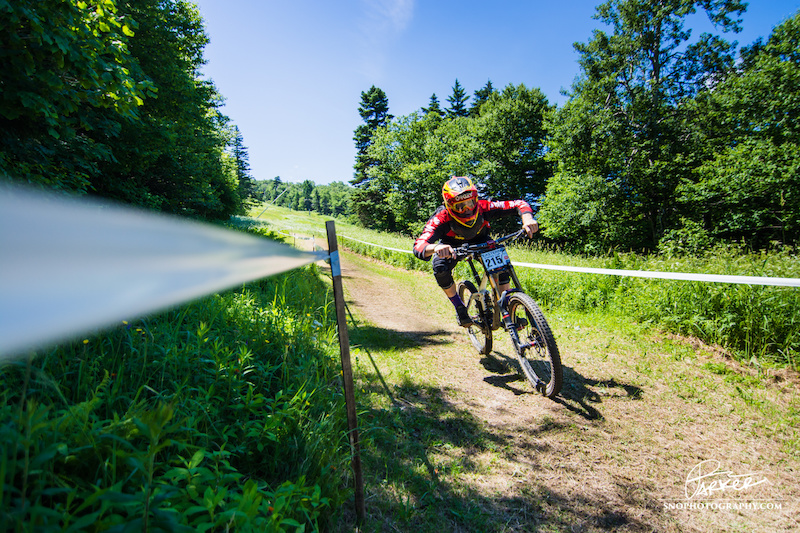 C. Mitchie tearing down to the top of the Cat. 1 podium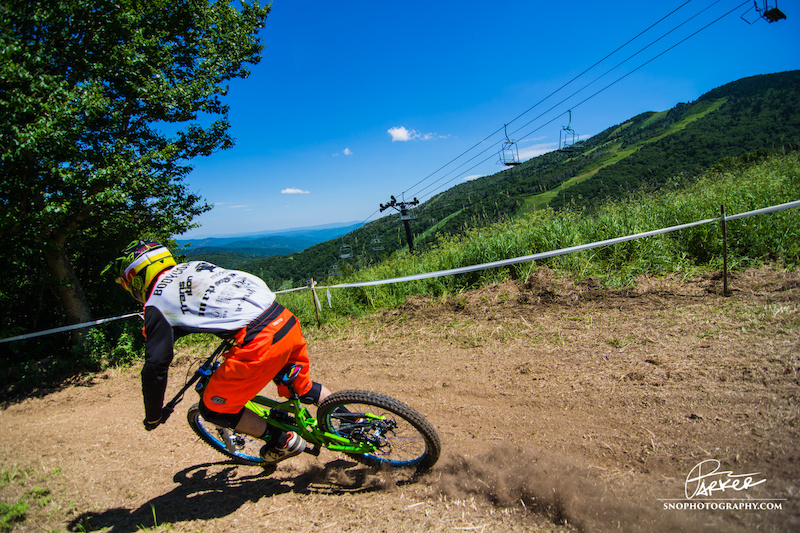 Entering the forest for the second time is a snowmaking pipe prepared to hurl you from your bike.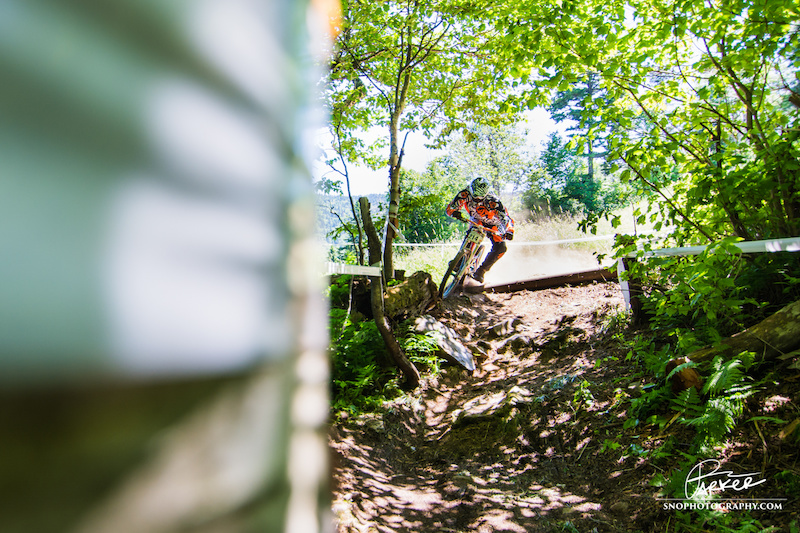 J. Tidman coming rolling to 3rd last weekend; this tracks time was only good enough for 10th.

Riders then face a wall of roots before exiting onto the mowed ski trails one last time.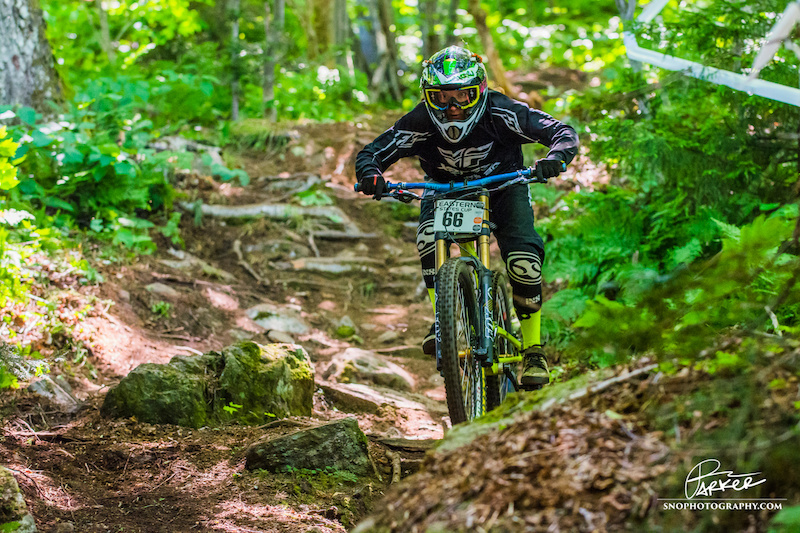 A. Zimmer cruising through the roots into 1st Pro Women.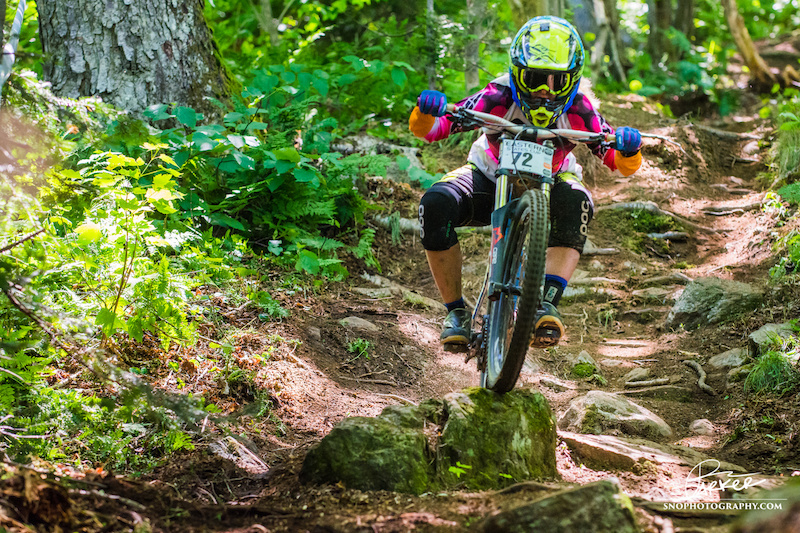 E. Wesner taking the road less travelled.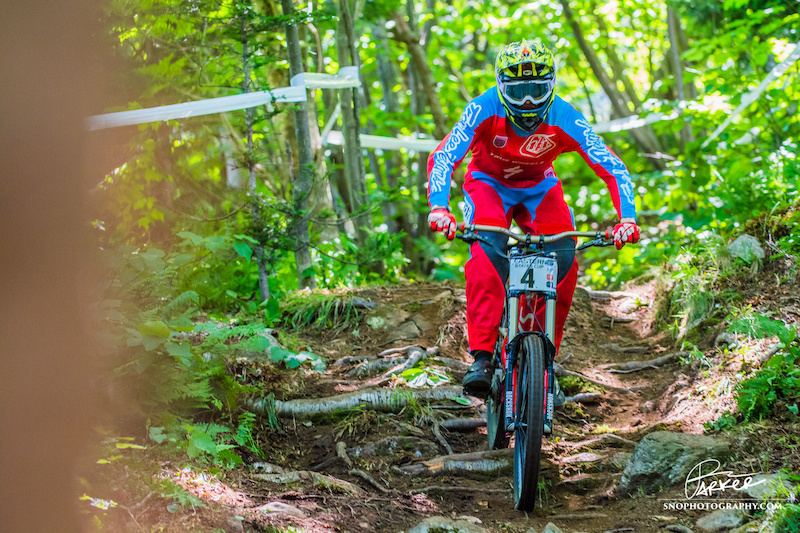 J. Newth moving up from 9th to 6th, next week it'll 3rd.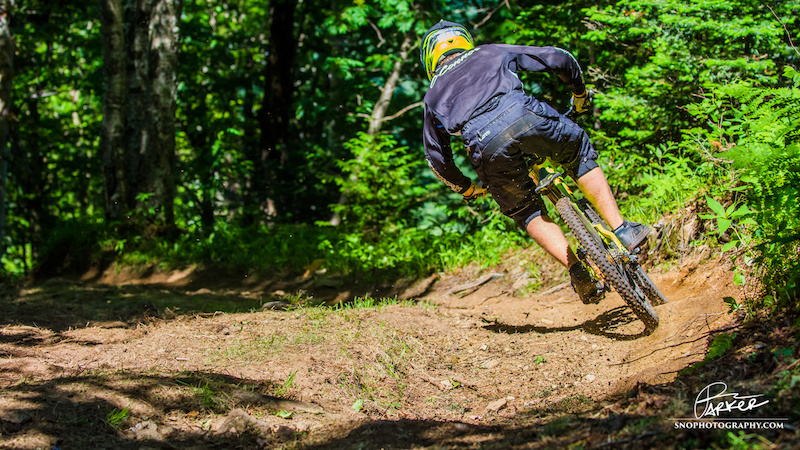 D. O'Connor Ripping up that Burm

After the final grass steep you enter the woods for the last time and encounter a multi lined rock/drop. Do you huck to flat and hope for the best? Or do you play it safe and try to make up for the missed out momentum gained through the air? Either way line choice is key in any race, especially for one that is mostly just cutting corners on access roads.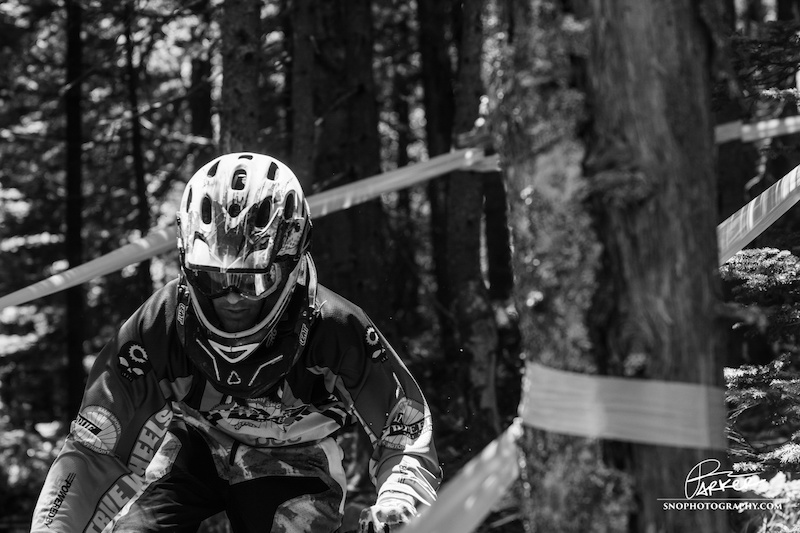 E. Booth rippin' through the forest

After that you take 2 turns and then you're there, with only the fastest part of the track to go. It's 150% through the line, and your time is then practically set in stone. Killington's course was a test. It was chosen to really pick apart how fast you want to go. How long you wanted to stay off your breaks. That's what racing is all about; not how cool you look or how flawless your run was. But more about the balancing act of how fast you can get from point A to B, before getting bucked from your saddle and losing it all in one second.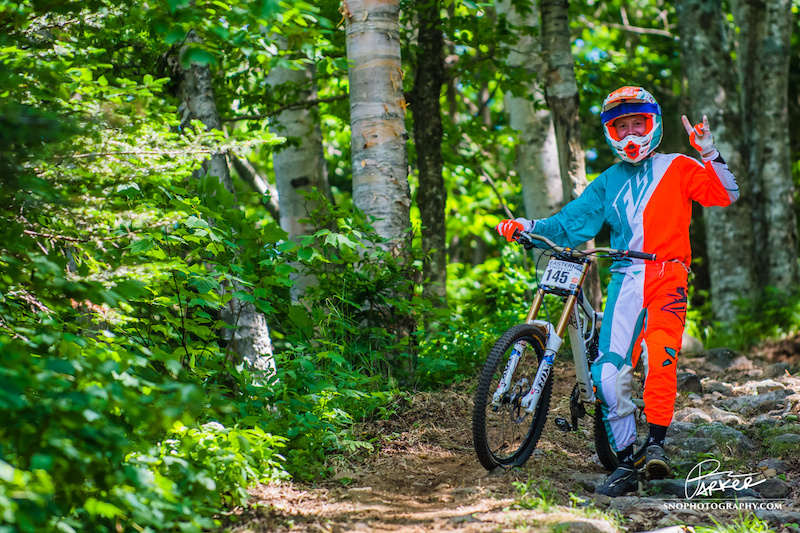 Even with a flat front R. Burney is still stoked to be out on the track. He's been alleged to have the best attitude about riding.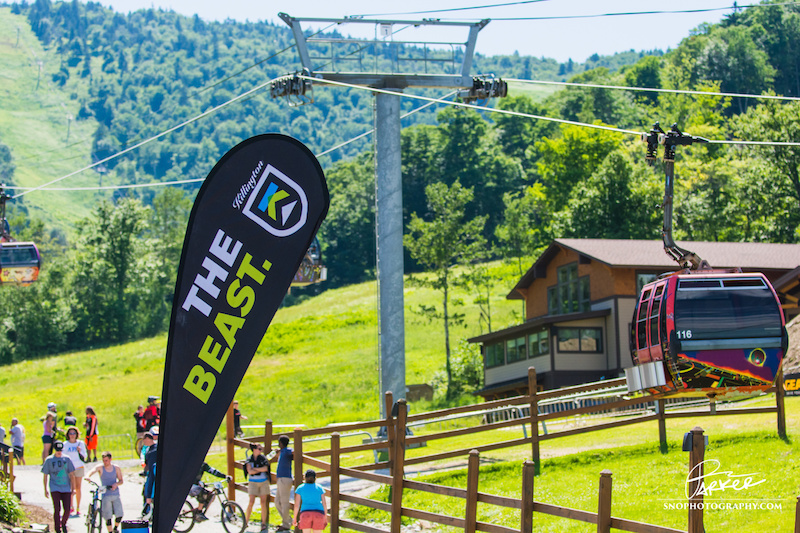 An overall gorgeous race weekend at The Beast of the East. Five more races to go and weather is looking perfect for stop #3 of the POC ESC Attitash, NH.