October 25, 2010
Teton Village, Wyoming - It's an exciting Monday in the ski world. Sunday River opened this past Friday (and is now closed). Loveland followed suit yesterday (Sunday) and Arapahoe Basin started running its lifts this morning. If that wasn't enough, the West was hit by a major winter storm last night and there are reports of snow from New Mexico to Colorado, Utah, Wyoming, Oregon, California and British Columbia. Here's a collection of webcam and fan submitted photos from the storm: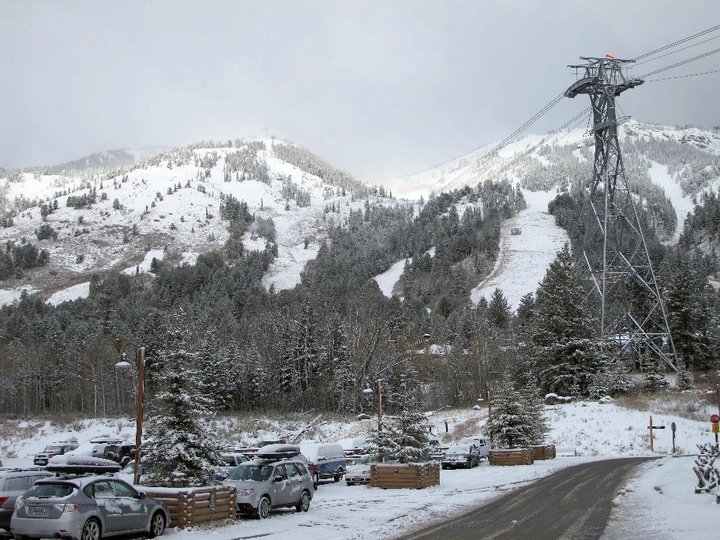 Jackson Hole. Photo Courtesy Of Jackson Hole Mountain Resort.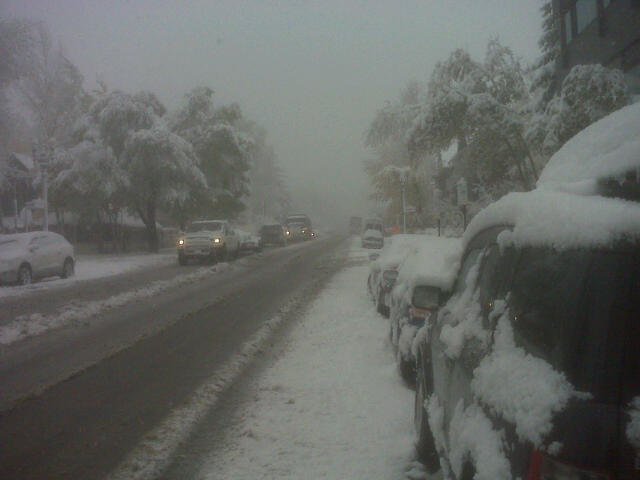 Aspen, Colorado. Photo By Facebook User Jason Taets.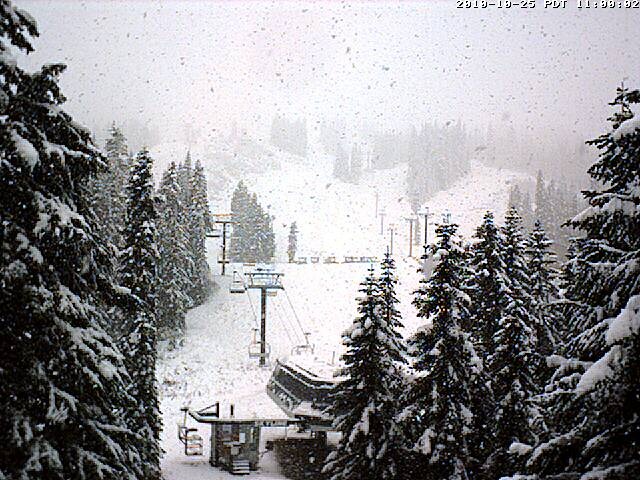 Stevens Pass, Washington. Stevens Pass Mountain Cam.
Whistler, British Columbia. Horstman Glacier Web Cam.
Jackson Hole. Photo Courtesy Of Than Volk.
Snowbird, Utah. Photo From Snowbird's Facebook Page.
Mt Rainer, Washington. Visitor Center Web Cam.
Loveland, Colorado. Loveland Web Cams.
Red River, New Mexico. Photo By Twitter User @Red_River_NM.
Arapahoe Basin, Colorado. Base Area Web Cam.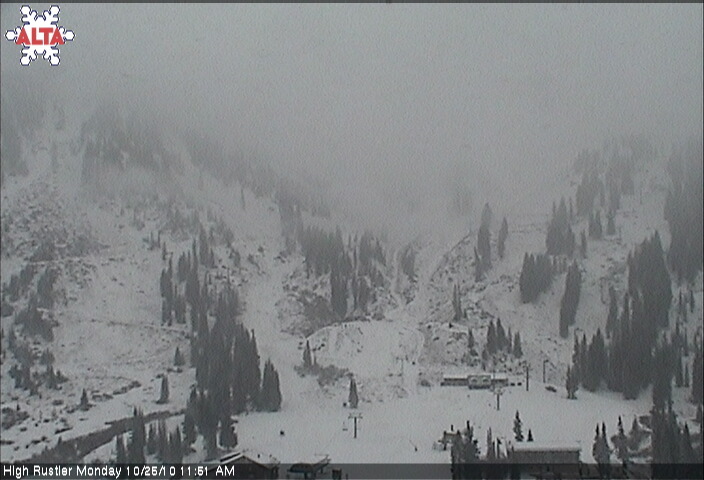 Alta, Utah. High Rustler Web Cam.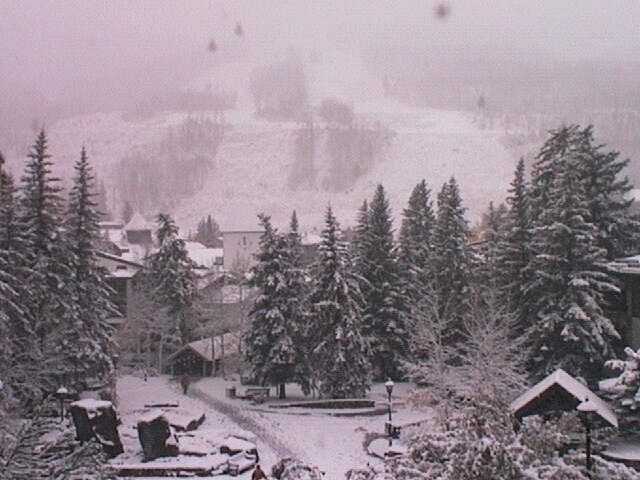 Vail, Colorado. Vail Village Web Cam.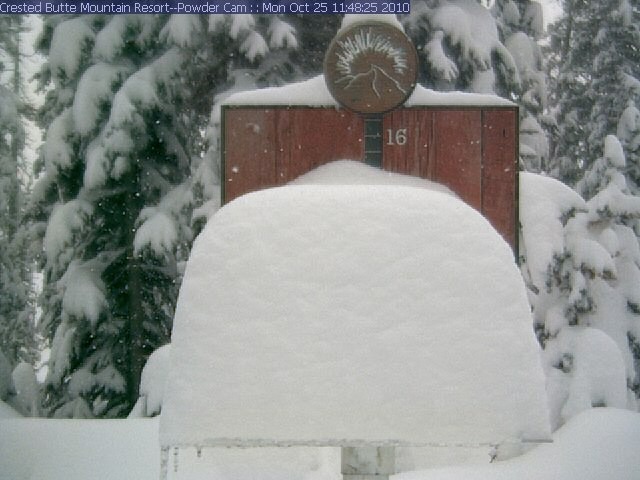 Crested Butte, Colorado. Pow Web Cam.
Squaw Valley, California. High Camp Cam.