Winter storms in the East have been getting named like hurricanes for a few years now, but few times has it made more sense than last week. While it wasn't Winter Storm Ullr, Winter Storm Vulcan had an appropriately badass enough name for the kind of fury it delivered, dropping upwards of two feet off an extremely generous swath of the Northeast, from Whiteface in New York to Vermont's Green Mountains all the way to Maine. We look back on some of the best days of the East's 2014 season...
WHITEFACE, NEW YORK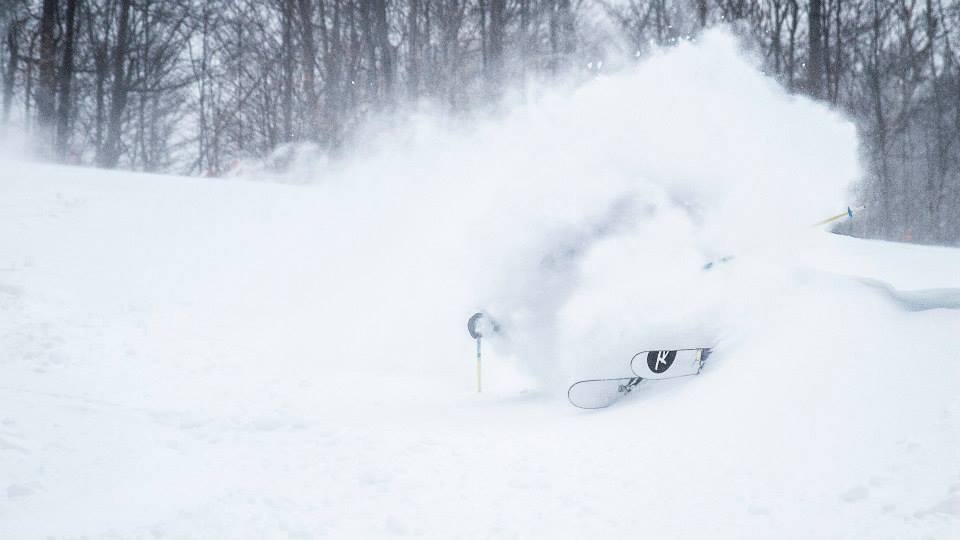 Even the Empire State got in on this one. Last Thursday after 21 inches blessed New York's highest ski area, local Justin Perry got the Jay-Z bumpin' in time to hammer this textbook slash for the lens of Louie Armstong (no relation to the deceased trumpeter).
KILLINGTON, VERMONT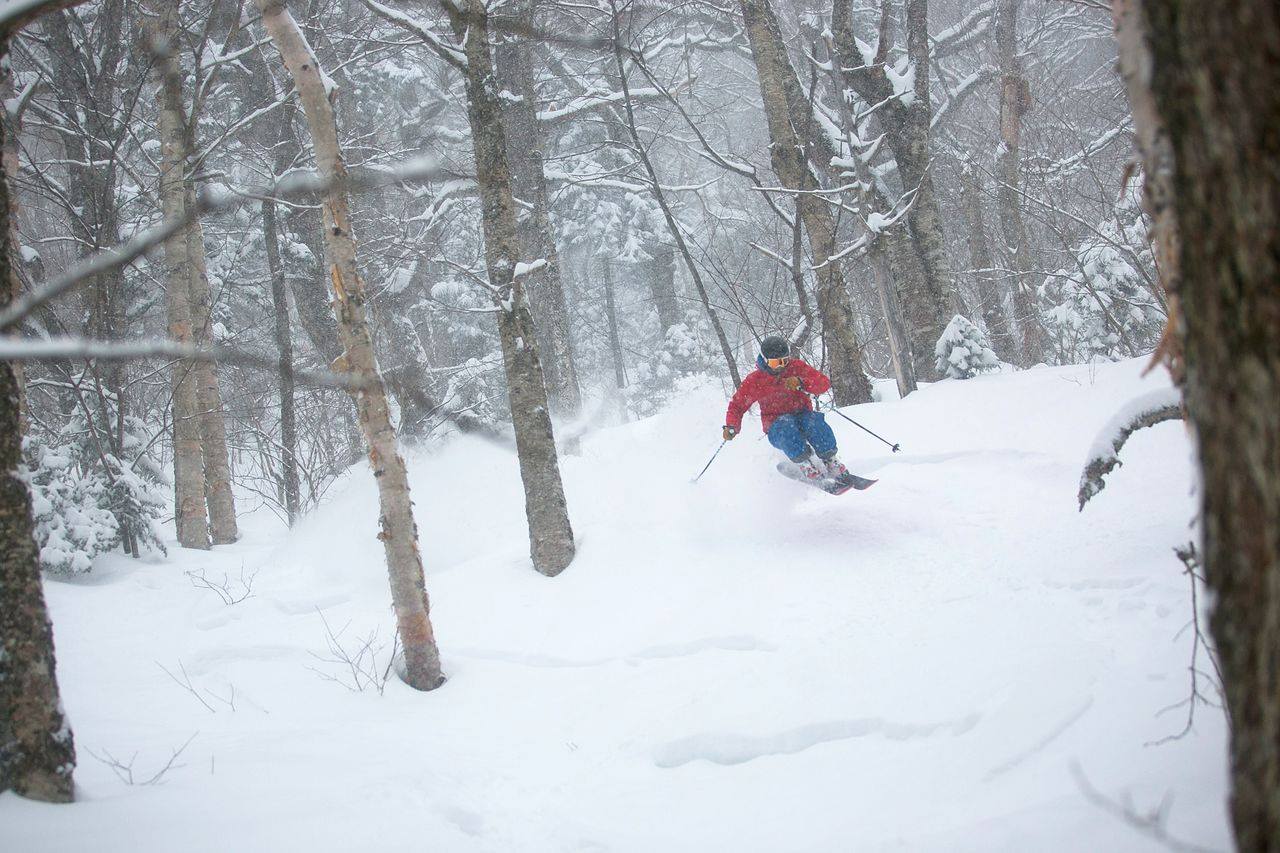 A Beast local finds enough space for a graceful pop turn in the woods of Killington after upwards of two feet hammered the mountain last week.
SUGARLOAF, MAINE
While skis with a 120+ waist might seem a bit out of place most of the year, last week the fatties were right at home among the goods of Vulcan. Here Sugarloaf local "Milky" plants one deep and sees if he can find the bottom.
STOWE, VERMONT
By the 14th, Stowe had received nearly two feet. But secondary tremors all the way through the weekend brought three inches here, six inches there, and eight here, providing the makings for some serious free refills.
JAY PEAK, VERMONT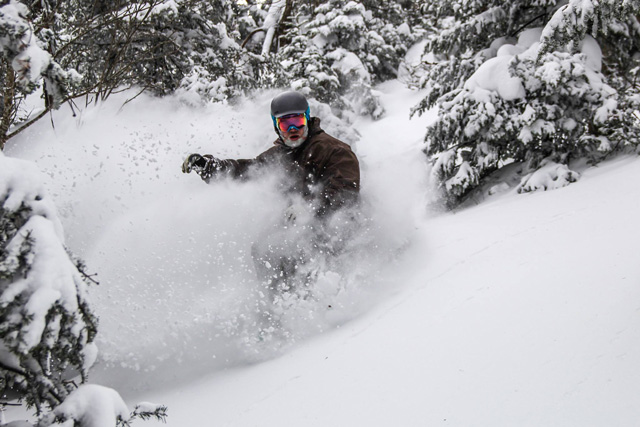 For those more inclined to sideways sliding, Vulcan provided the perfect canvas to surf the Earth (of New England). Here Jay local Chuck doesn't even need a slash to make you salivate over the two feet that hit the Northeast Kingdom last week.
SADDLEBACK, MAINE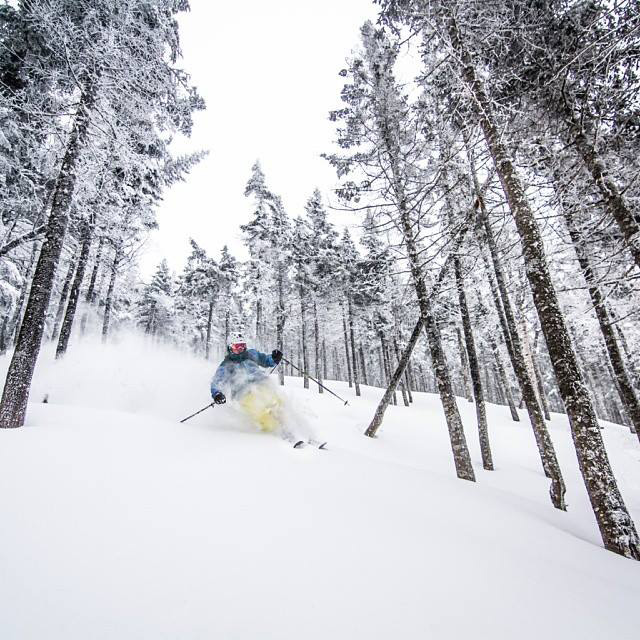 East Coast photographer Ryan Denning took a chance and ventured into unknown territory, making the four-hour drive north to Saddleback, one of Maine's least talked about hills. The bet paid off; the Casablanca glades were choked with two feet of Maine cold smoke and guys like Rob Brown, above, only had to contend with two dozen others when they weren't coming up for air in the trees.
WILDCAT, NEW HAMPSHIRE
You know it's a good week in the East when those coming up on the lighter end of the dawn conditions report are still calling 18 inches. Here Pat Walsh charges through one of Wildcat's signature tight tree shots, seeing no cause to hunt for pow anywhere "deeper."
VERMONT BACKCOUNTRY
TGR's forum users (the "maggots") sure as hell made sure their sick days were stacked up in time for March's signature storms. Here Sequoiashan raises hell in the woods near Mad River Glen for the lens of Thin Cover.