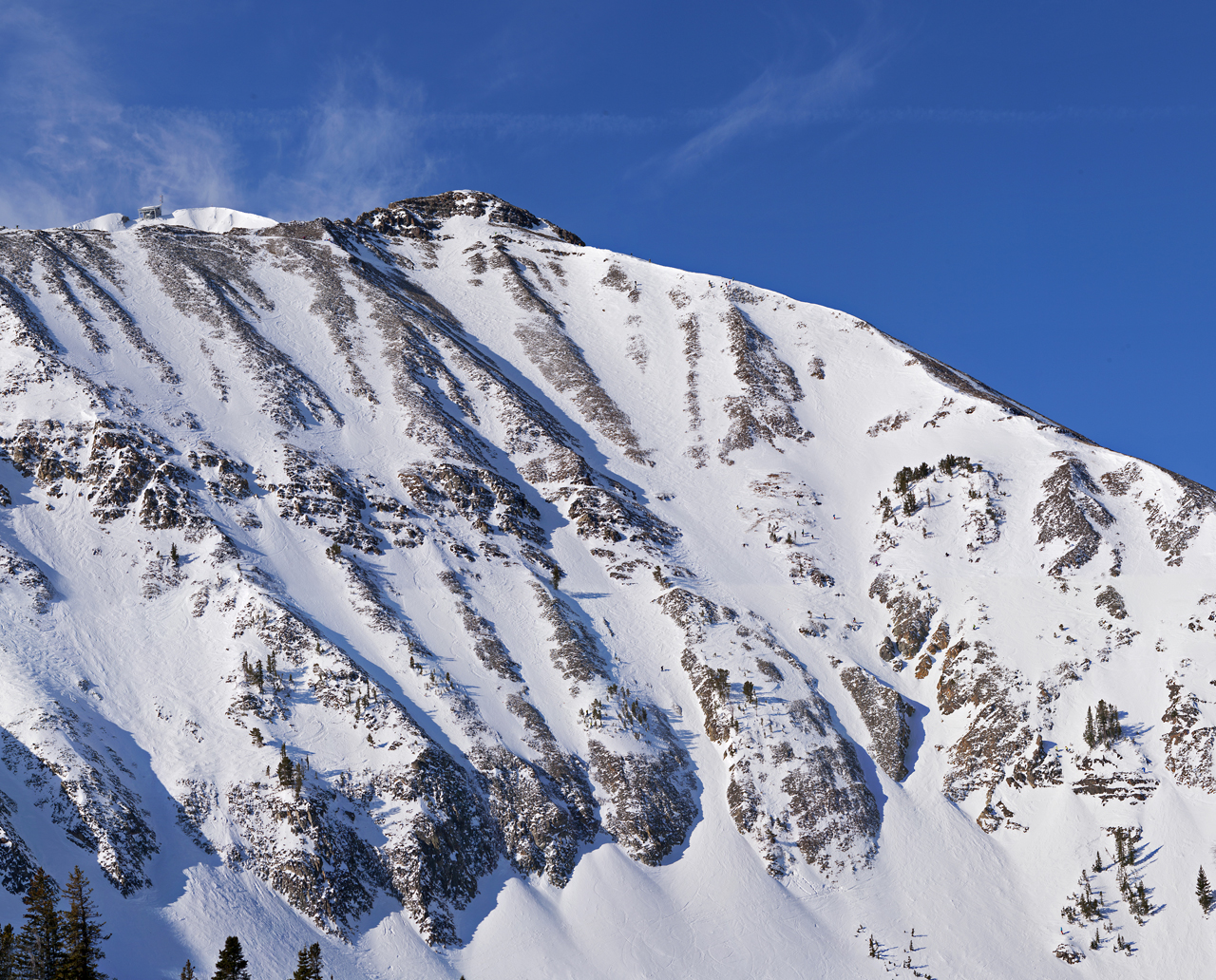 Ribbons of wind-buff snow lay between the scree and the rock walls of Lone Peak's north face providing an ideal canvas for the final day of the Freeskiing World Tour qualifier at Moonlight Basin, Montana.

Imposing and intimidating in all but powder conditions, the headwaters was fast and chalky Saturday. Skiers expertly laid down line after line through big-mountain terrain throwing new-school tricks as a rocky face in the middle of Montana's remote Madison range came to life with the energy of youth.

Known simply as "The Headwaters," this zone features some of the steepest and most technical in-bounds riding available on this continent. Two of the three most coveted spots went to Bridger locals as Kyle Taylor aired an exposed rock band right off the top and skied clean and fast the whole way, taking first place.

Randy Evans landed the coveted sick bird and Australian Natalie Segal landed tops among a strong female contingent. The crew from Fernie turned the place into their own jibbing and hucking park, taking second and third in the men's while Jackson local Hadley Hammer and Coloradan Molly Etters rounded out the podium.

While competitors dueled it out for a winning score, at the end of the day, it was this lesser known cirque that stood atop the leader board. At nearly eleven thousand feet, this peak catches the brunt of a bitter east side of the divide jet stream. Snow swirls around it like waves around jetties, scouring and loading, always a give and take. A perfect venue for a competition of this caliber, the elements and environment take center stage and all we do is paddle out into the fray.
Photos and Words by Pat Clayton.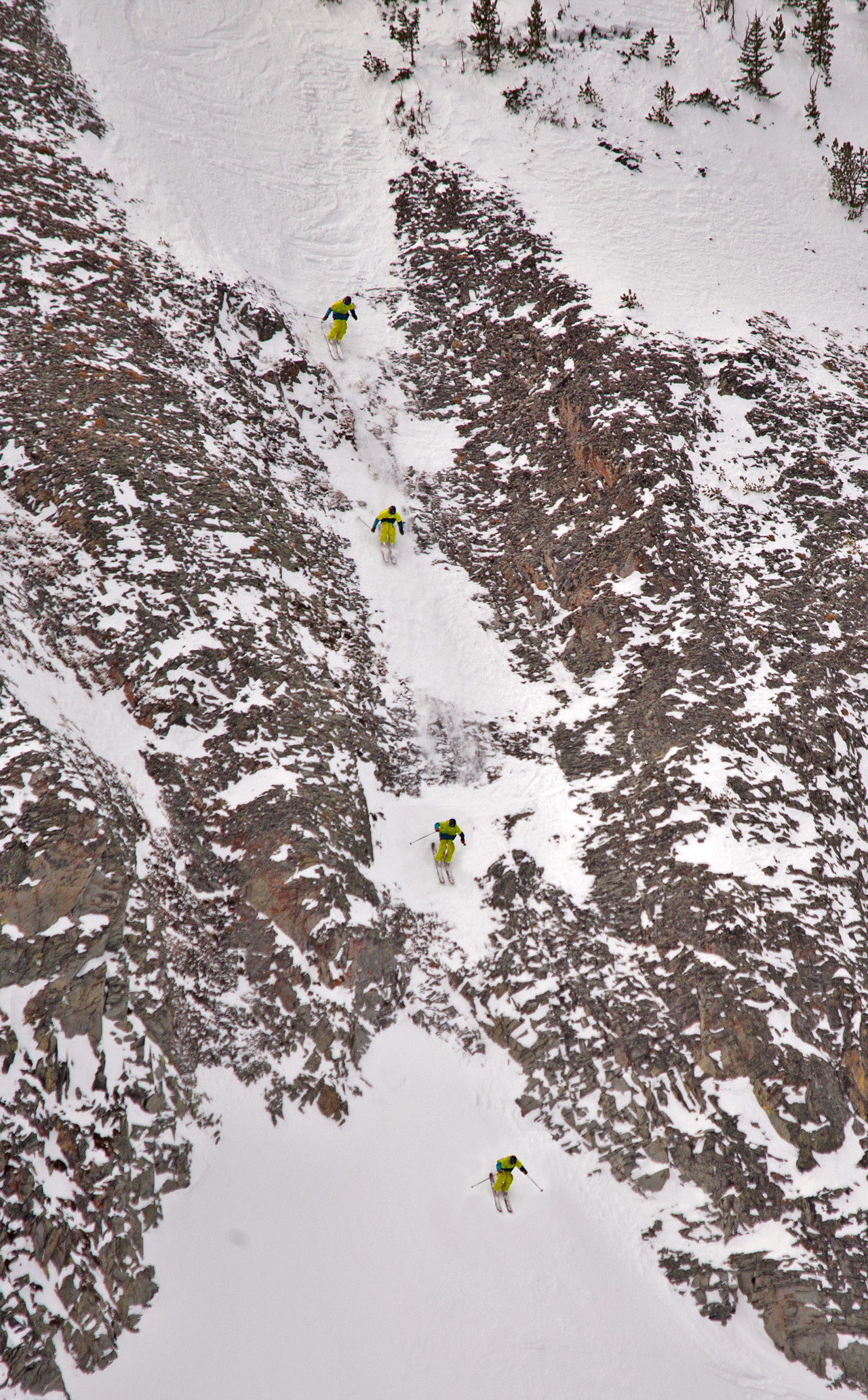 Forrest Cole's triple air.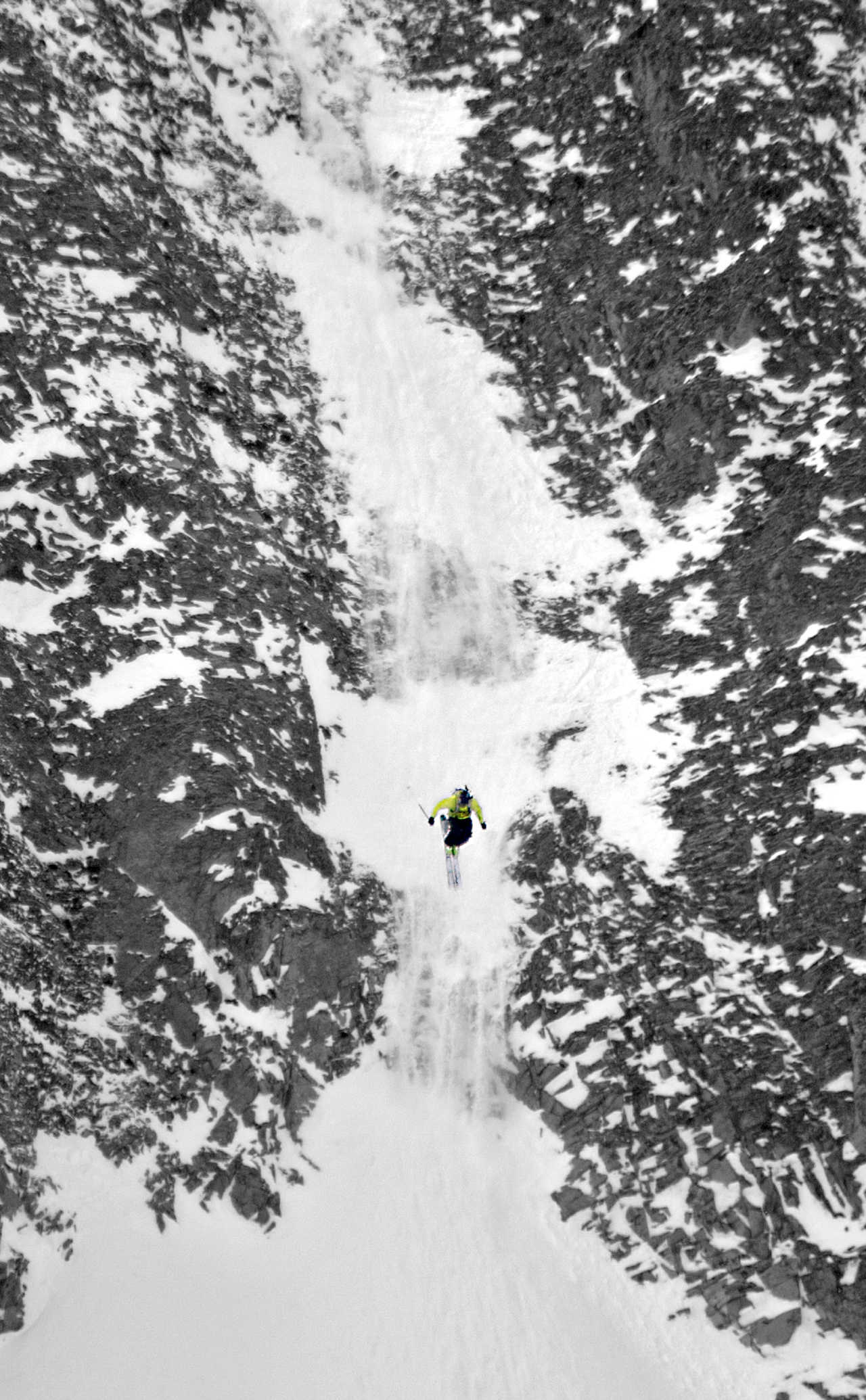 Going huge.
Courtney Sutherland going mach 1,000.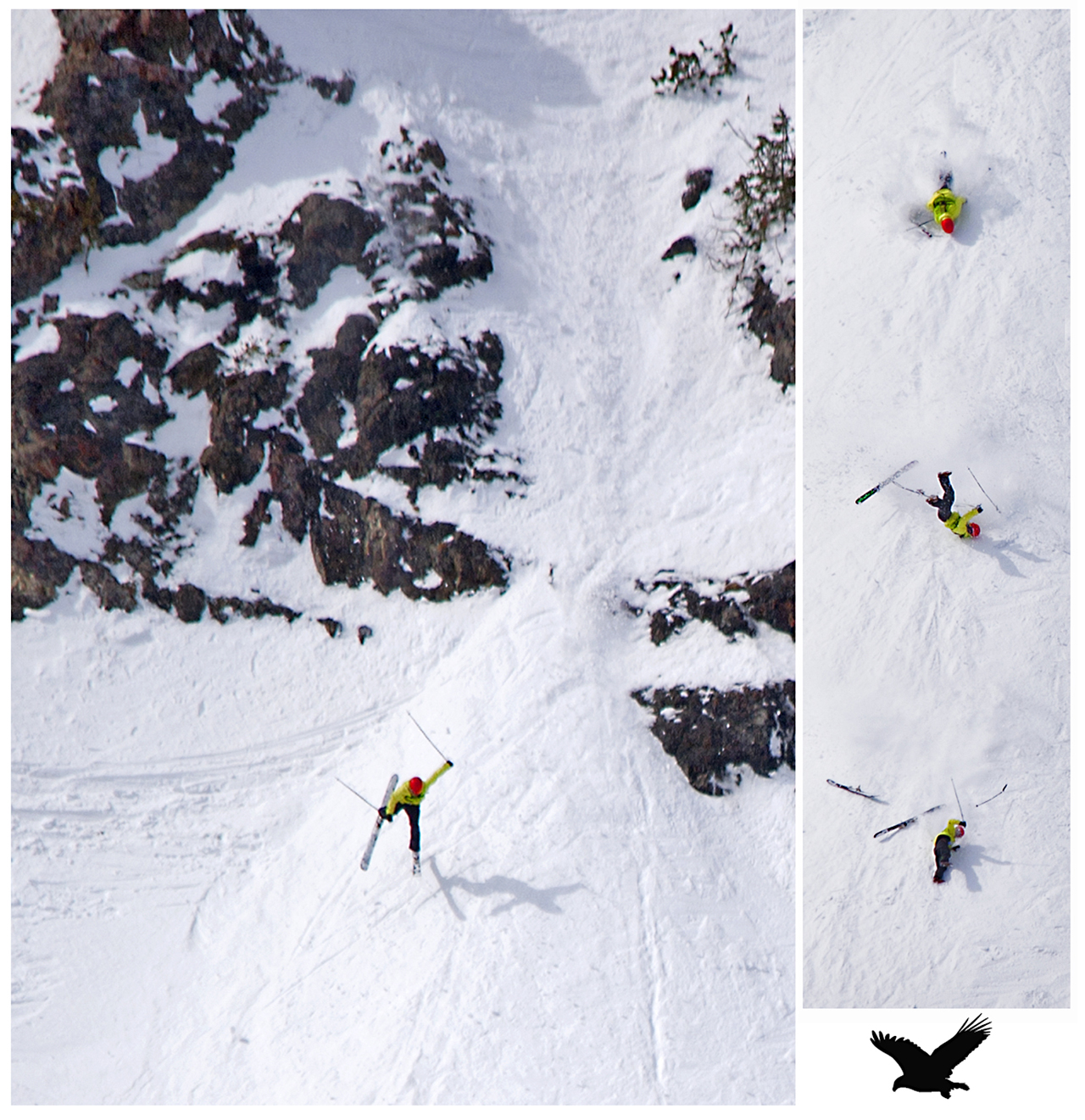 Epic crash.
Flying like a bird.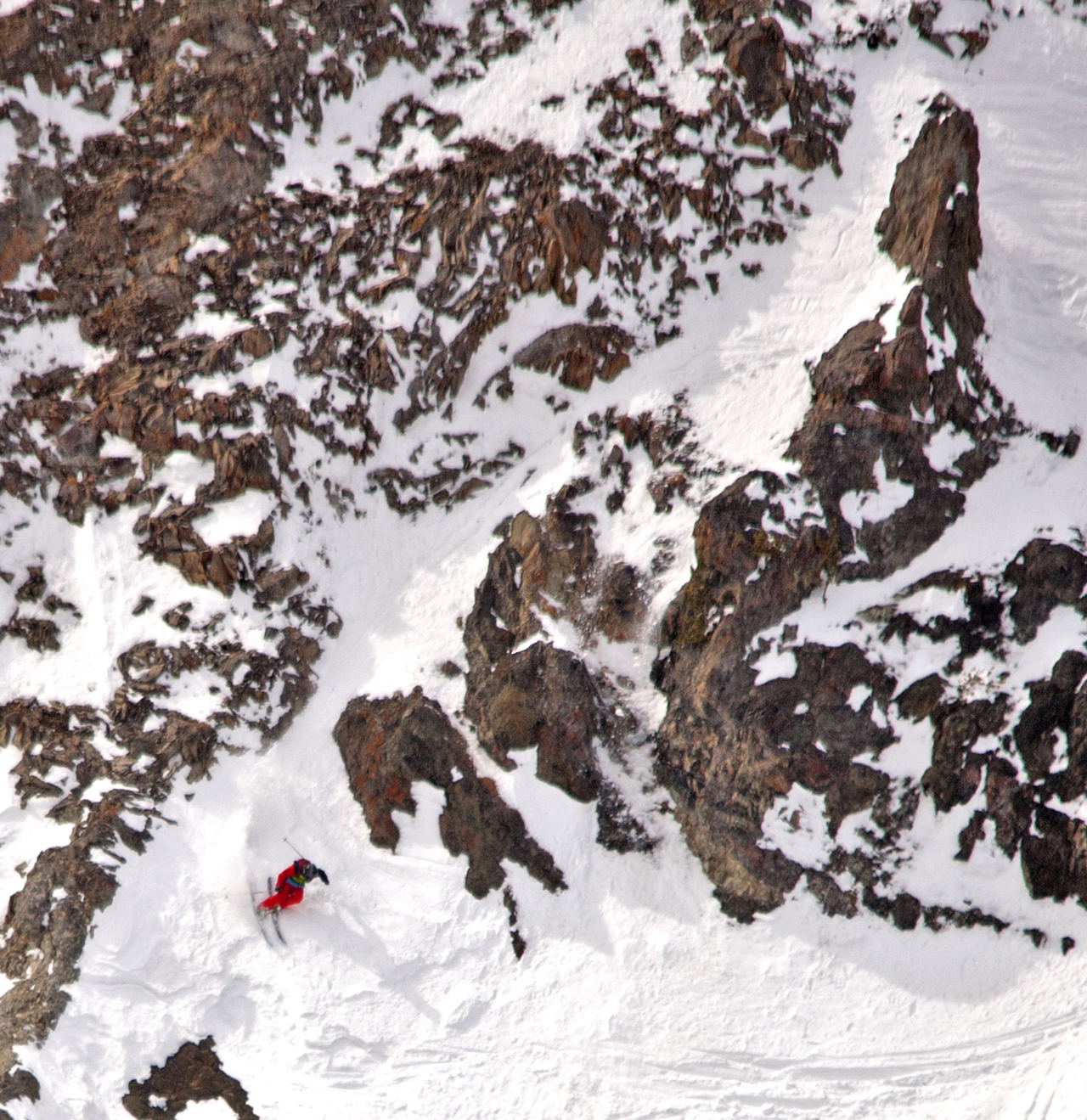 Getting technical.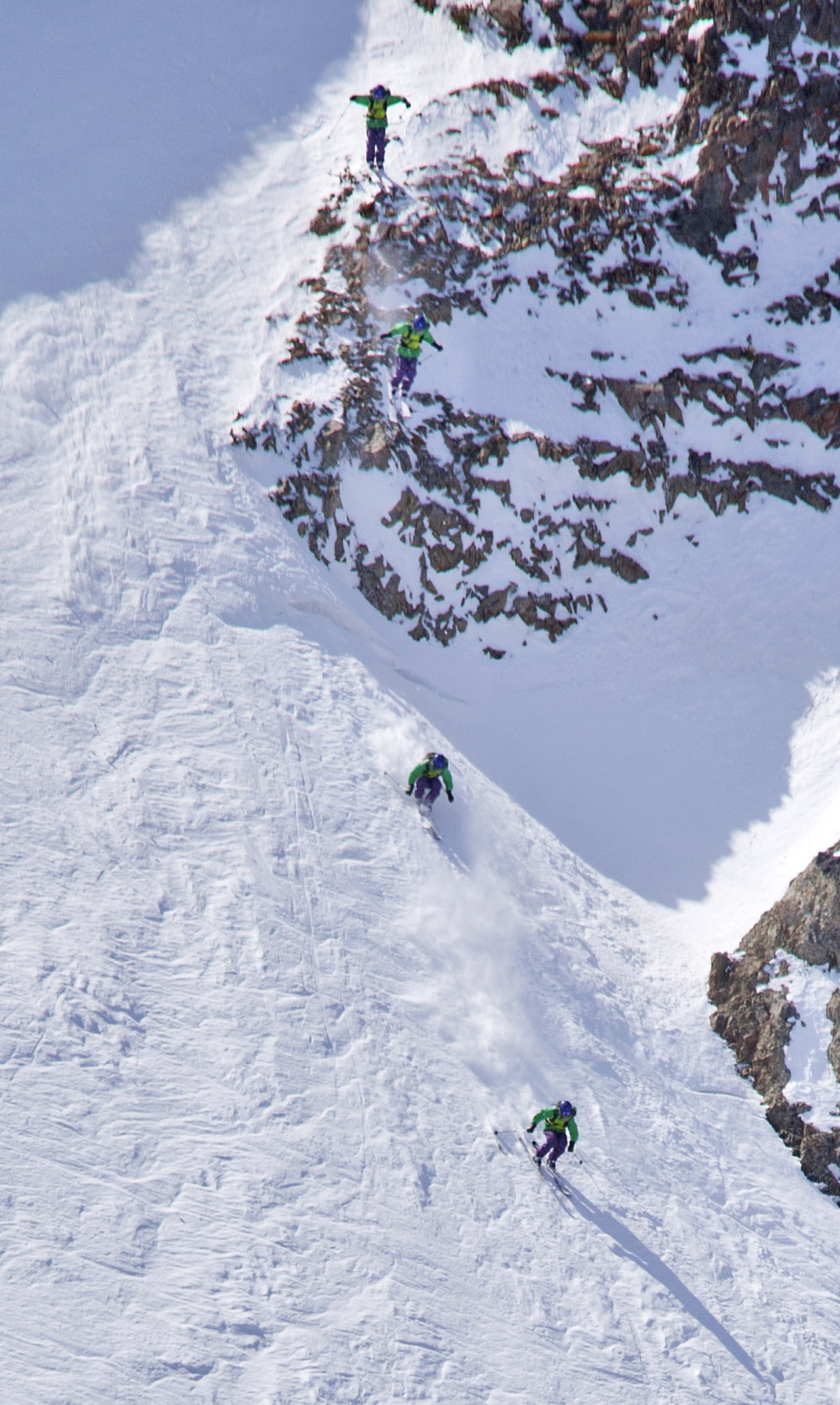 Blasting air.
Kyle Taylor arcs a huge turn during his winning run.

Moonlight Basin.
For official results, click here.