October 3, 2011
— Ben Girardi
It was the best summer ever.
For the past six years, I've been lucky to shred in Argentina with SASS Global Travel in July and August. It's always an amazing time. But this year, multiple factors worked together to make it the best yet.
SGT upgraded to a hotel at the base of Cerro Catedral, eliminating the need to take a bus to and from the mountain. This allowed us to go farther into the hills each day and access terrain we never had time to ride before. This lowered stress levels and allowed everyone to enjoy their time that much more.

In early June, after lying inactive for more than 50 years, Chile's Puyehue volcano erupted, sending ash six miles high. The ash cloud moved across Argentina and covered Bariloche and the surrounding landscape in ash.
For the local economy, this was terrible. Tourism — what Bariloche thrives on — had a major slump. Argentina had been hard hit and many businesses were suffering.
As hard as it is to say, this disaster worked in our favor. Except for some minor travel changes, the eruption led only to positives. The mountain, which is usually packed with people, was empty. Lift lines were non-existent, allowing us to get lap after lap on powder days. Very few people were riding off piste, which allowed us to easily get fresh tracks days after storms.
In the past, I have seen deeper snow years. Some terrain wasn't as filled in as much as previous years. Aside from that, this season came together to make this one the best I have experienced. Day after day was filled with powder turns, whoops, hollers, and ear-to-ear grins. Argentina 2011 … it was the best summer ever.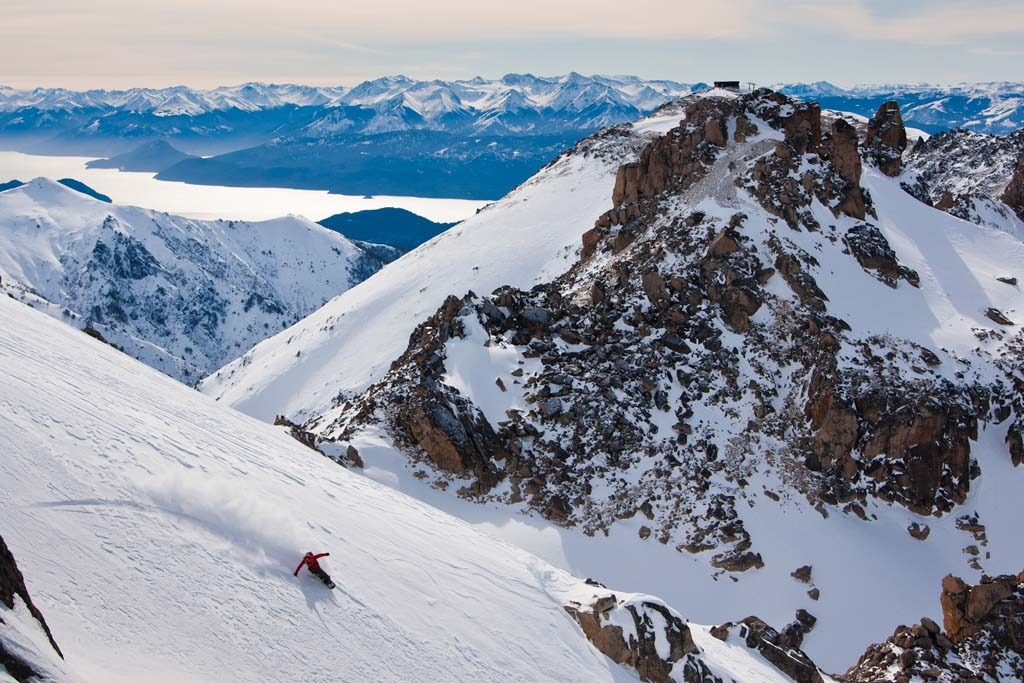 Andrew Burns leaves his mark on the Argentine landscape with this slash.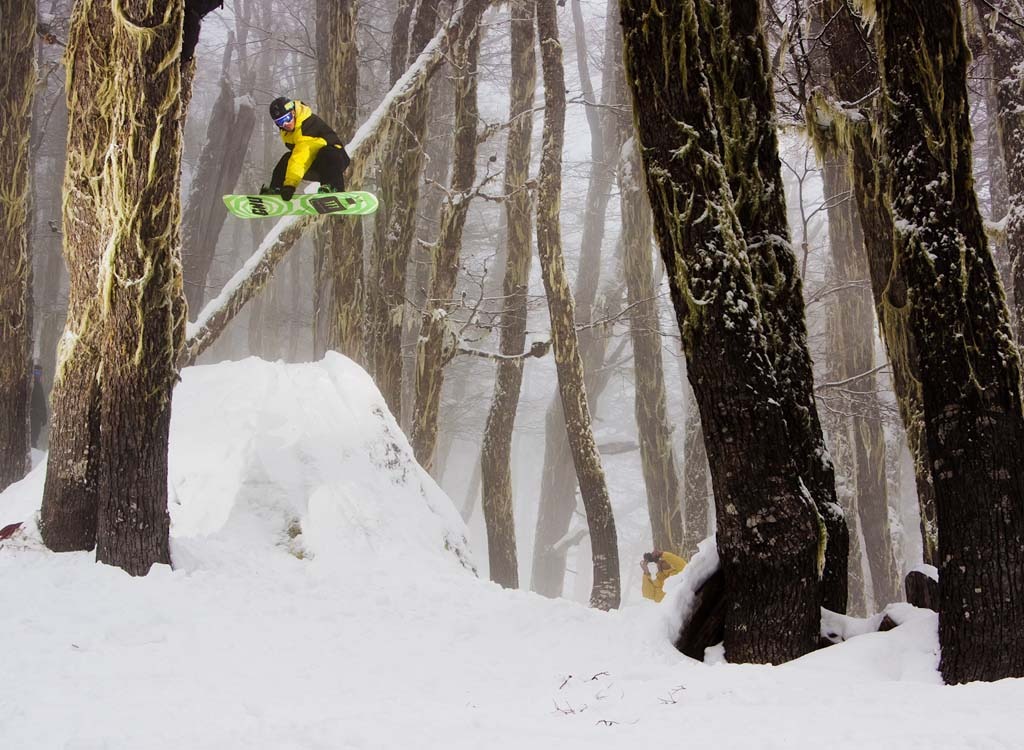 Dustin Elbridge airs through the trees.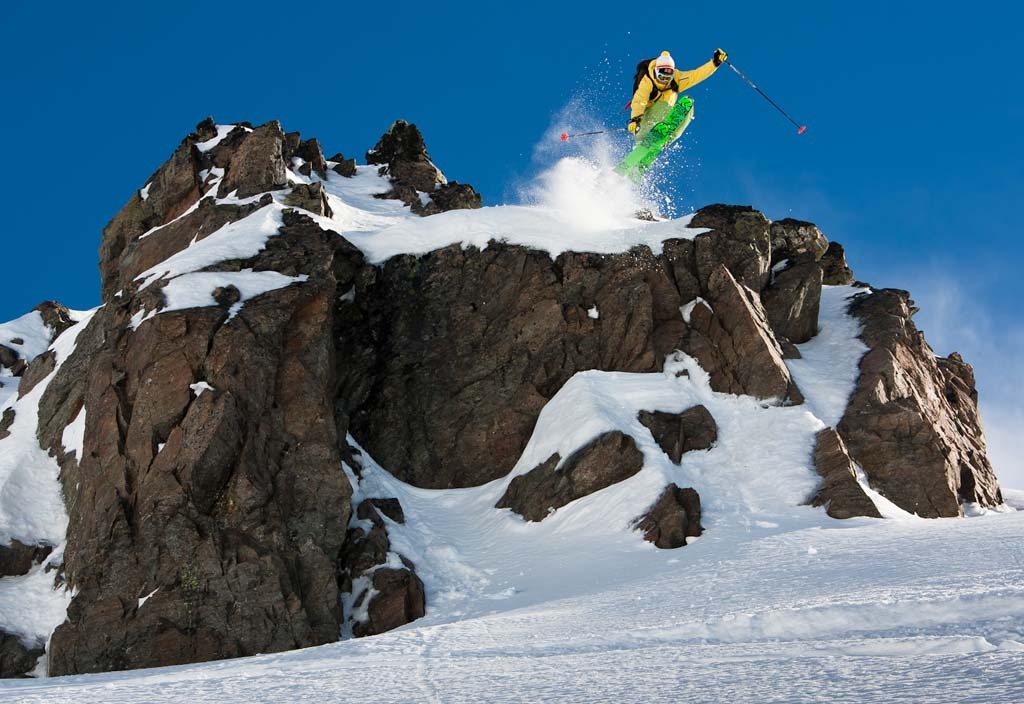 Rainer Benz's yellow coat pops as much as he does coming off this cliff.
As I traveled across Argentina, the mountains slowly started to come out of the landscape. Fifty hours of traveling and I was almost there.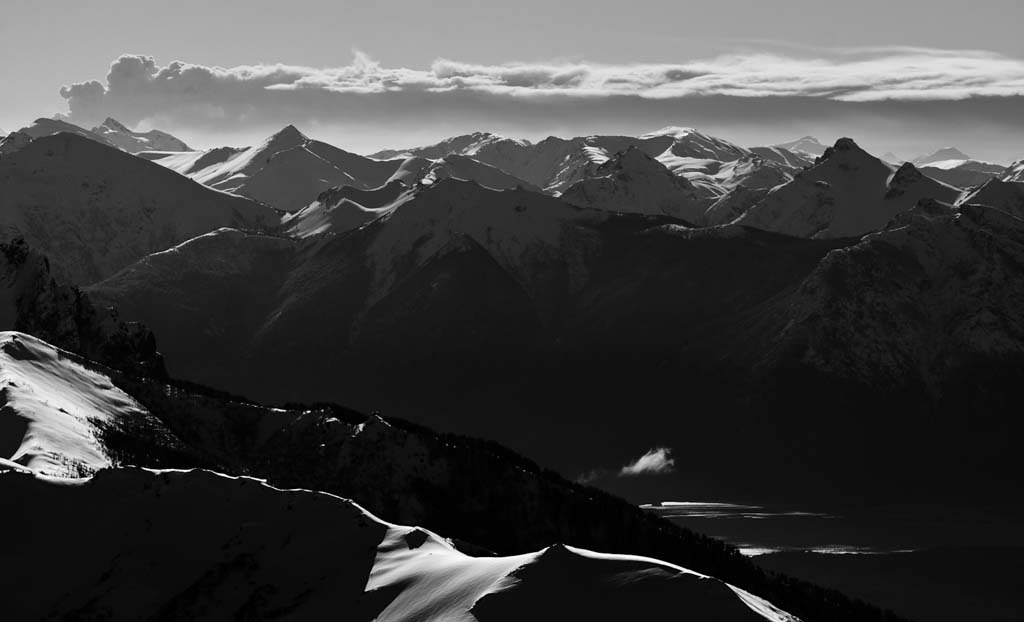 Chile's Puyehue volcano was constantly spewing ash the entire summer. It kept many people away, leaving the mountain wide open for us.
Above the lifts at Cerro Catedral, Rainer Benz drops into his line.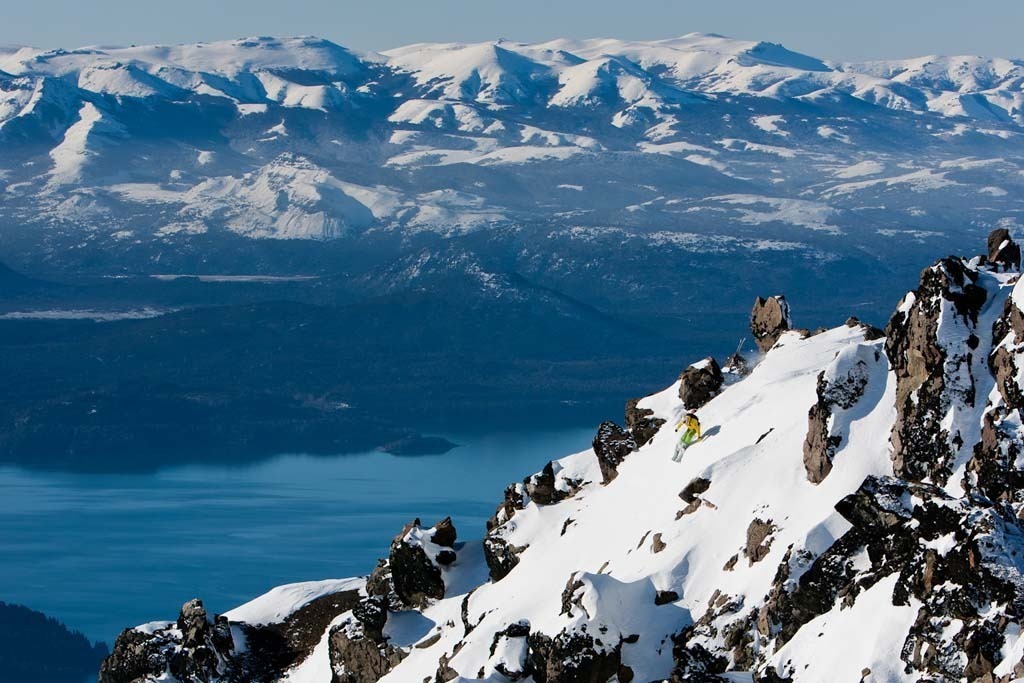 Wish you were here… Rainer Benz.
Clouds may prevent you from getting to the high alpine, but they don't have to prevent you from having fun. Dustin Elbridge, method.
Peter Wentz follows his slough off a drop.
In the mystical woods of Argentina, Piers Solomon finds some pillows.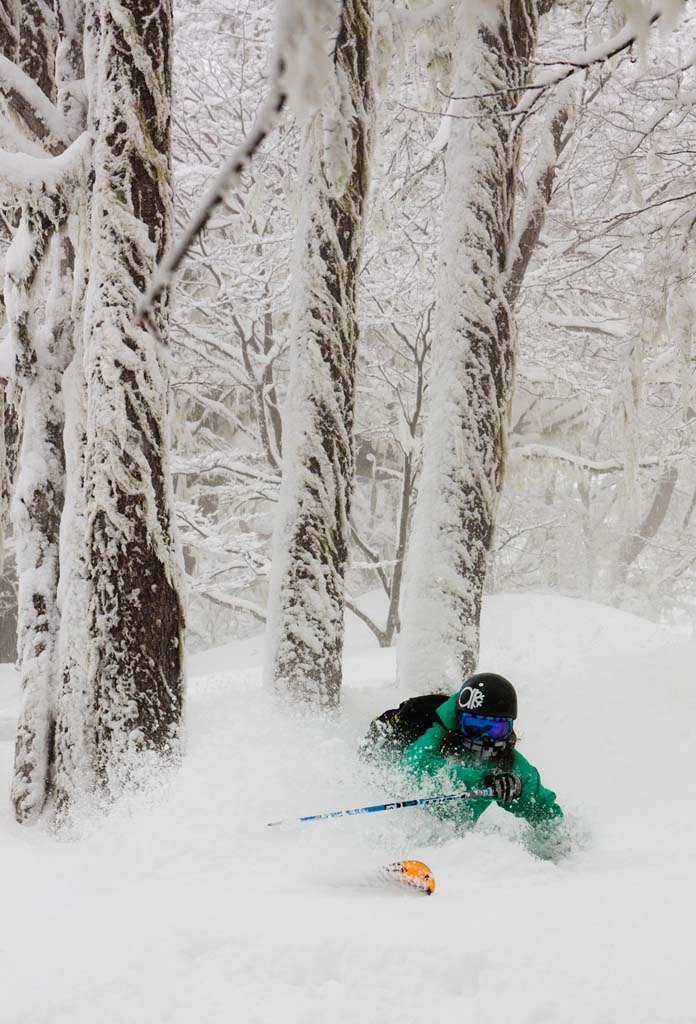 Michelle Parker nearly disappears underneath the deep snow.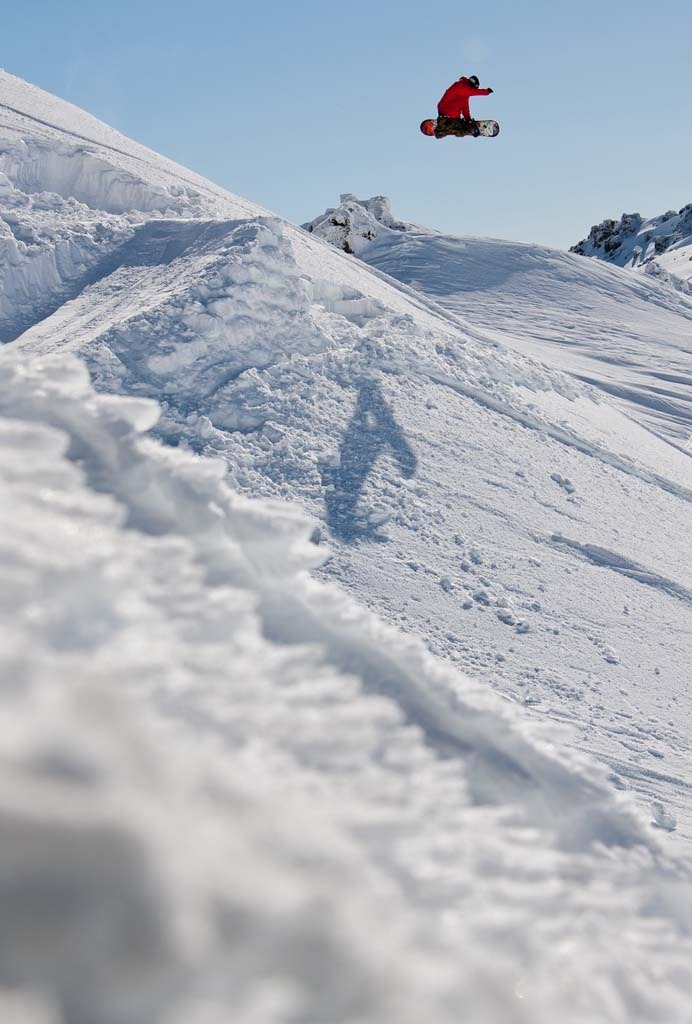 Andrew Burns with a proper method.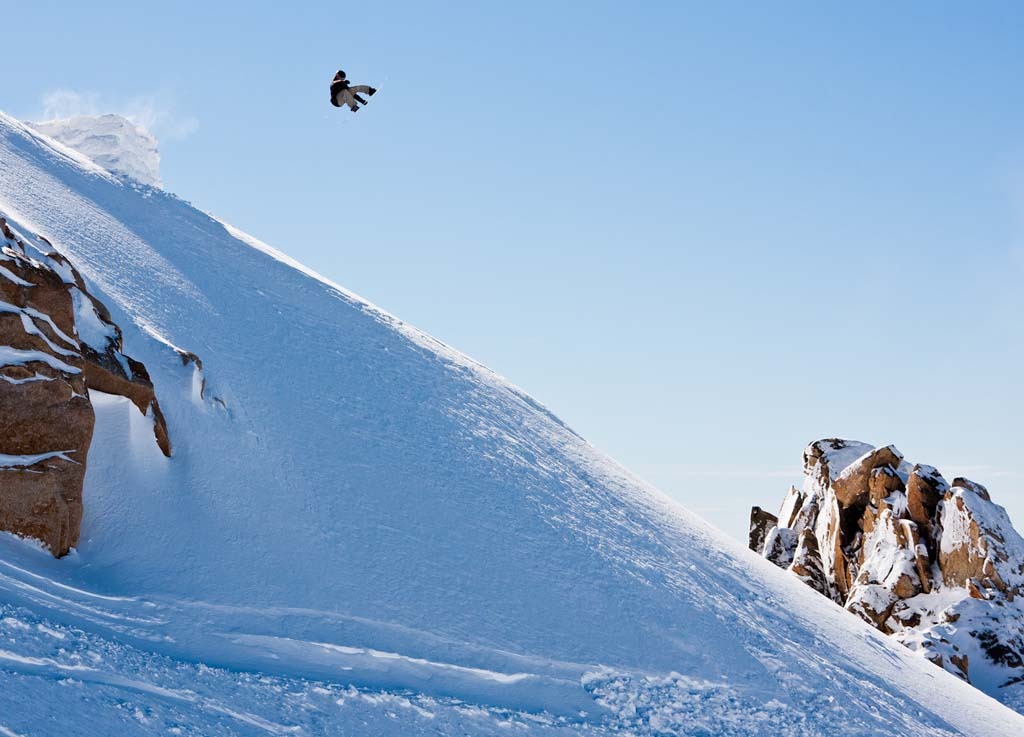 Chase Josey knows how to tweak a back seven.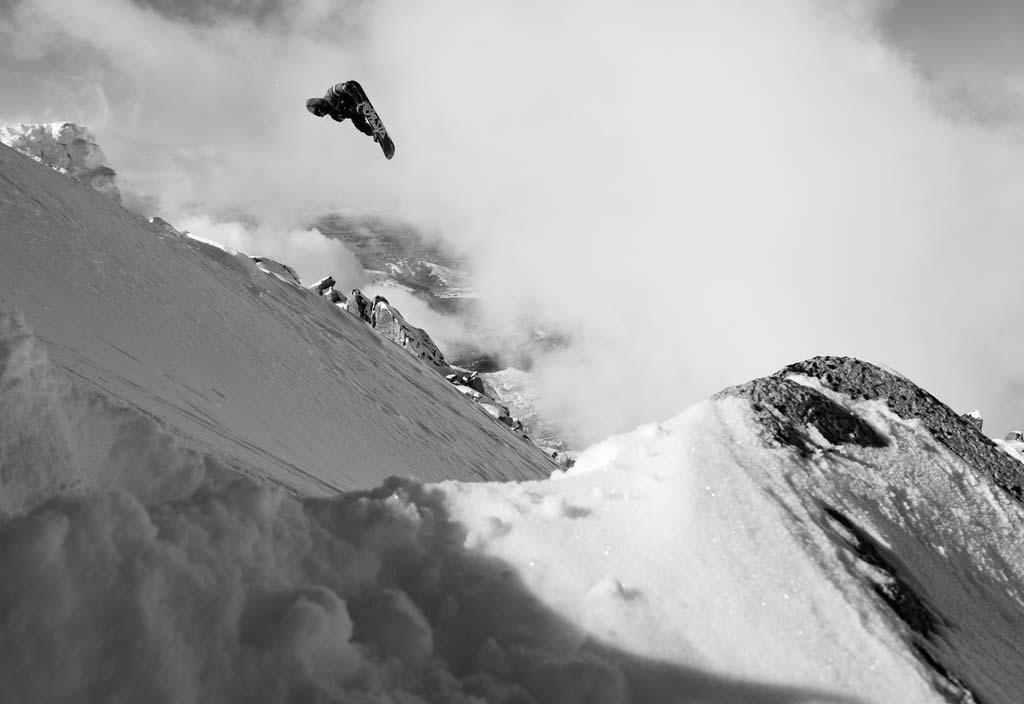 Up in the clouds, Randall Stacy grabs tail and spins seven.
Randall Stacy puts in the skin track back up to the ridge.

For more, visit bengirardiphoto.com and www.sassglobaltravel.com.