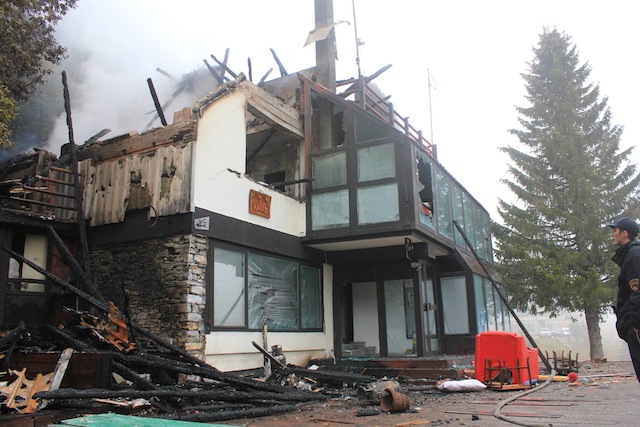 Macedonia's D Haus ski hostel after the October 8th blaze. Photo via
The D Haus deck during happier times. Edna Tipka photo via D Haus Facebook.
"We have been all over Eastern Europe and it is hard to find true ski bum culture over there," said Steve Jones. "These guys welcomed us in like it was our home. Everyone who worked there was there to ride. The accommodations were classic hostel style with snowboard and ski posters all over the walls, magazines, all the classic DVD's. People tuning boards, tunes pulsing throughout the lodge, cold beer, and great food." We here at TGR wishes one of our family members the best of luck returning from this spat of bad luck.