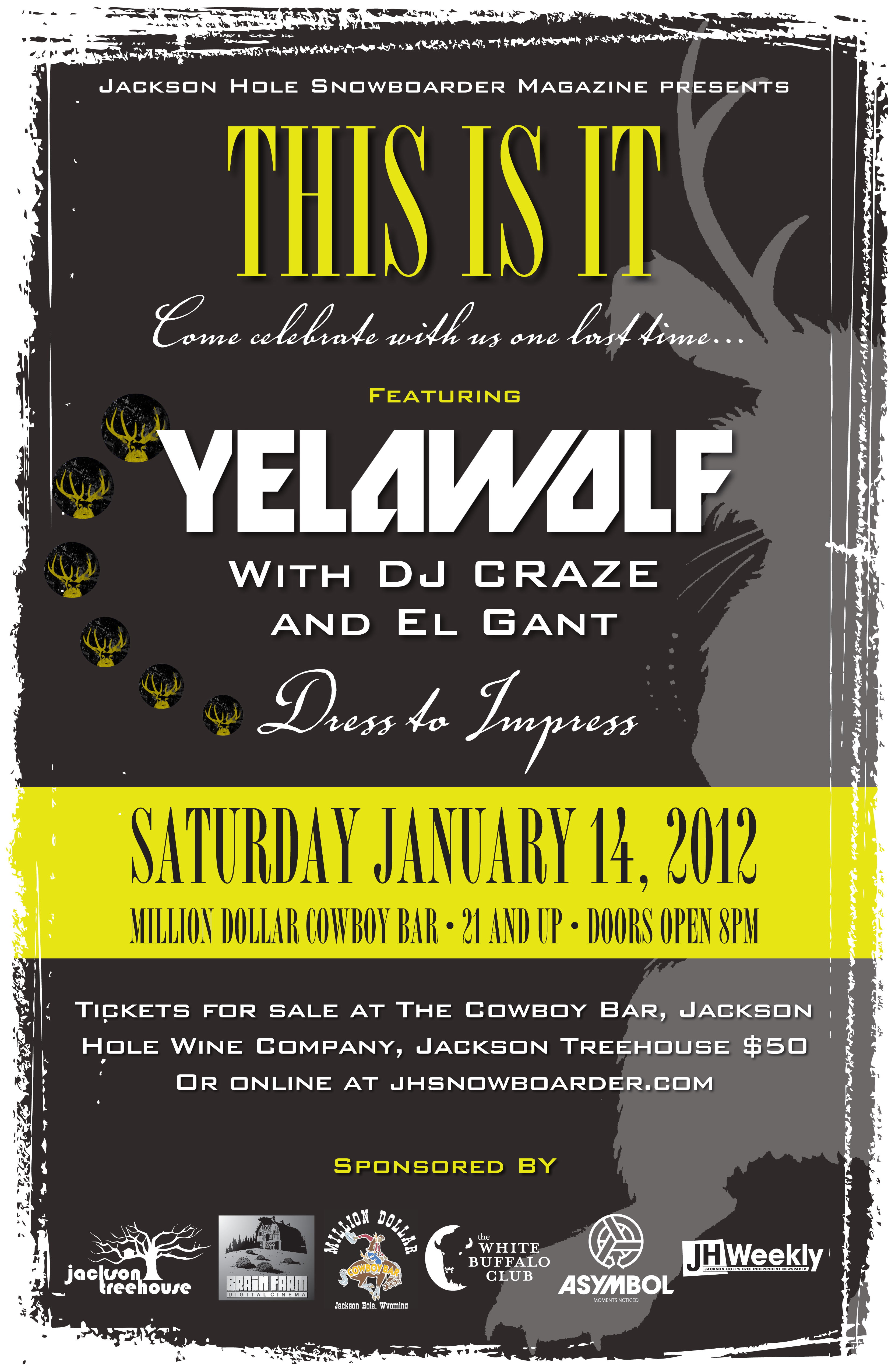 This Saturday at The Million Dollar Cowboy Bar, the founders of Jackson Hole Snowboarder Magazine will celebrate their seventh and final issue. The annual Teton shred 'zine may live on under new ownership, but for now the publication is going out with a bang and has booked rising country rapper Yelawolf to play the final party.

Since publisher and photographer Jesse Brown founded the magazine with ad salesman Michael "Fudge" Bills, art designer Kristen Joy and snowboarder Lance Pitman, the publication has thrown some of Jackson Hole's most hype winter parties. Memorable acts who have played the annual event include The Beatnuts, Brother Ali and a surprise appearance by Justin Timberlake, who beat-boxed on the stage.

Beyond just throwing sick parties, the magazine itself has been a direct representation of Jackson Hole snowboard culture. Individuals within this tiny snowboard community have written most of the articles from their point of view. The end result has been a mosaic of voices, photos and art that is unique to this valley. The celebration on Saturday night will be bitter sweet, publisher Jesse Brown said.

"This is unfortunately my last issue of the snowboarder magazine," Brown said. "I'm trying to find the right person to take it on. … It's the last issue because I'm going to give New York City a try after this winter and I just can't run it from there. We've worked real hard to make something different, and we can only be proud of what we've attempted and accomplished. This party is going to be one for the record books."

Tickets are $50 and are available at jhsnowboarder.com, The Million Dollar Cowboy Bar, Jackson Hole Wine Company and the Jackson Hole Treehouse.

Listen to some of our favorite Yelawolf songs below and head over to jhsnowboarder.com to buy a ticket and read the past seven issues.