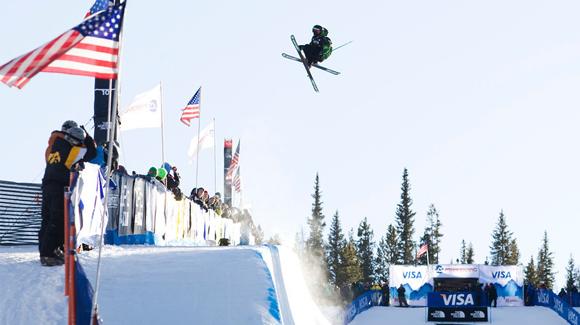 Whistler, Canada – After a season of podiums, that included an X Games gold, a Dew Tour victory and a VISA U.S. Grand Prix second, Torin Yater-Wallace (Basalt, CO) was crowned the 2012 AFP halfpipe champion after finishing third at the season finale. David Wise (Reno, NV), who had been duking it out with Yater-Wallace all winter claimed second ahead of France's Thomas Krief.
"It's been a great season for me, I have been working really hard to get my runs dialed and I have had some great success,"
Torin Yater-Wallace said. "My X Games gold medal was a big highlight for me. There is so much going on in freeskiing right now and I am looking forward to Sochi and hopefully get the honor to represent my country."
Rosalind Groenewoud, of Canada, won the women's AFP halfpipe title, while high school senior Maddie Bowman (South Lake Tahoe, CA) jumped to second with a victory in Whistler.
"I've been so lucky to do so well, this season has been a dream come true and I have worked real hard," Maddie Bowman said. "I am really excited to go to college in the fall and continue with my skiing next season and, of course the potential of the Olympics in 2014."
Click Here For Full Results