Photo by Sean Hannah.
Revelstoke, BC — Within a matter of hours, a quiet dirt and snow-packed parking lot along the Trans-Canada Highway transformed into a tailgating village of RV's, trucks, sleds and tents complete with a beer garden. Over the course of five days, Flow Tailgate BC is hosting an event like no other in Revelstoke, British Columbia. An event where anyone who dreams of the backcountry can come experience a world of possibilities from sleds to heli to skinning. Capped at 150 spectators for the inaugural Flow Tailgate BC, the event brings people together to share backcountry experiences, educational opportunities and entertainment.

"The Tailgate experience has been awesome so far! We drove in from Colorado and weren't really sure what to expect. But everything has been a safe experience and really fun!" said Tailgater Tyson Lukasavige, "We're gonna try to get out and do another avalanche course this afternoon and tomorrow. Last night I won a beacon at the man games and tonight they are going to giveaway some goggles so trying to win again. Then it's skiing! It's been a great experience overall."

This years inaugural event kicked off with a beer garden and music at the base camp location. Friday night, Eagle Pass Heliskiing hosted a party at their lodge with DJ's, giveaways, fireworks, live music by the Folk Waisted and a snow garden complete with a fire pit. Locals, tailgaters, legends and pros gathered around to celebrate Canada's best backcountry skiing and riding.

Each day groups gathered with a guide to discuss the weather, avalanche dangers and evaluating snow safety. Local guide and Soul Rides owner Jeremy Hanke was taking snowmobilers out into the backcountry to gather snow knowledge by digging snow pits, discussing the snow pack and doing compression tests.
Photo by Sean Hannah.
Affordable and heli time rarely go hand in hand but at Flow Tailgate BC, skiers and riders were able to get discounted heli options with Eagle Pass Heliskiing and access massive amounts of terrain near Revelstoke.

"We were stoked to heli during Tailgate because we knew we'd be riding with some serious shredders. Eagle Pass Heli really exceeded our expectations," said Tailgater Jessica Spanos, "Unlike more corporate ops, they weren't shy about taking us into truly steep terrain. And the A-stars were super sweet."

We're only midway through the inaugural event but it's already coming along to be a successful event that brings together backcountry enthusiasts from around the world.

Missed out on Flow Tailgate BC? Experience Flow Tailgate Alaska April 1 - 12, 2012, voted by Transworld readers as the No. 1 snowboarding event in the world and the Flow World Freeriding Championships with the largest prize in big mountain riding, $10,000 to the winner. Everyone is invited to come and tailgate with in Alaska, buy your ticket through www.tailgatealaska.com.

World Freeride Festival was formed in 2008 by Mark Sullivan (founder of SNOWBOARD magazine, and former editor of Snowboarder Magazine.) Held annually on Thompson Pass (Valdez, AK), the event has grown more than 1500 percent in the past 5 years, making it the World's largest backcountry event and one of the only participation based events in winter sports. The World Freeride Festival has grown to include events in British Columbia and Germany to spread the word of good times and backcountry safety.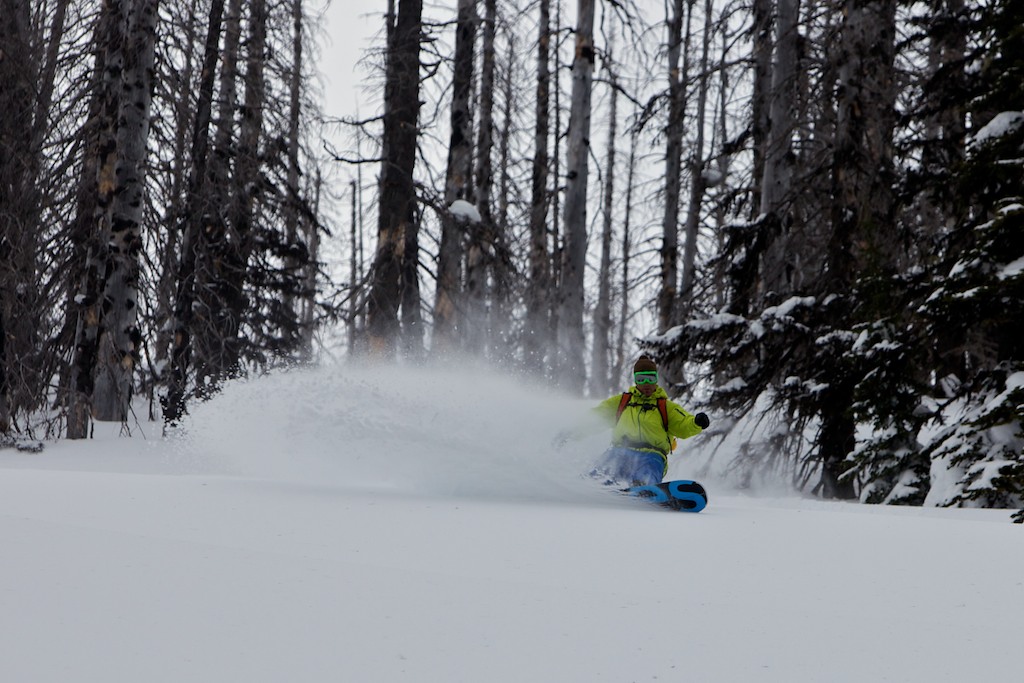 Photo by Sean Hannah.