Silverton, Colorado — Silverton Mountain is proud to introduce the newest member of the Silverton Mountain professional freeride team: Suz Graham. Not only is Suz one of the top female freeskiers in the world, she also is a highly accomplished BASE jumper. Her aggressive no frills, all thrills style is a perfect match with Silverton Mountain's famously challenging terrain.
During the 2011 Red Bull Cold Rush Event at Silverton Mountain which featured the best skiers in the world, Suz Graham won the 'Big Mountain' portion of the competition. Suz set the tone for the Big Mountain day with an incredibly gutsy line through the Pequenos that finished with a cleanly stomped 20 footer over the cliffs. She was just warming up for the next couple days of the Event where she proceeded to log more air time than an all-night radio DJ. Suz also took the overall win at the Red Bull Cold Rush 2010 Event.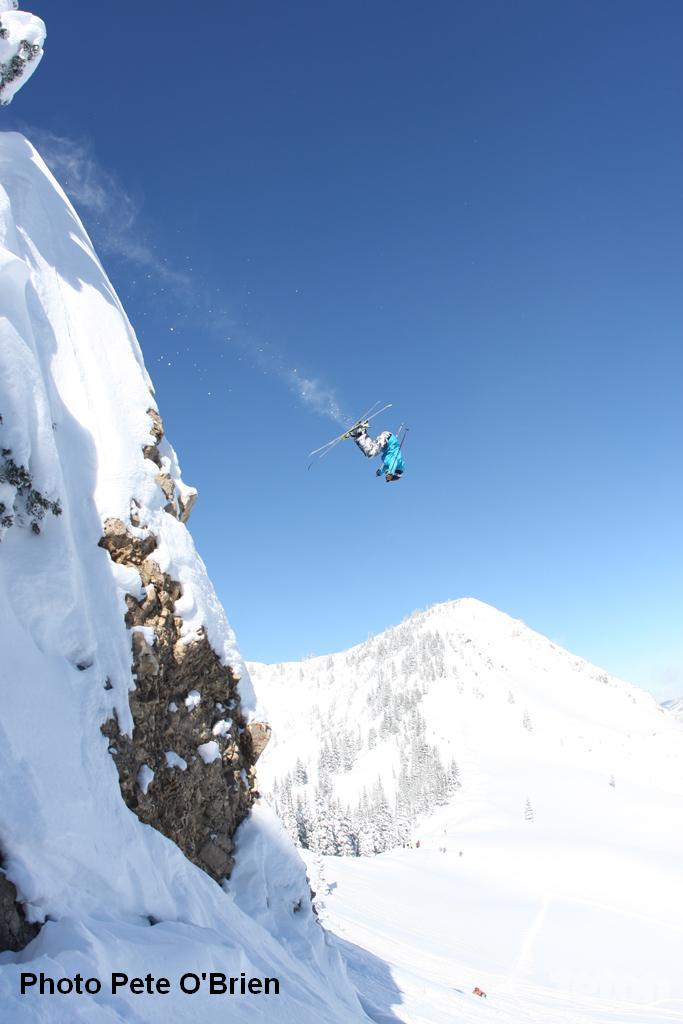 Aaron Brill, owner of Silverton Mountain, explained "I rode with Suz during a Warren Miller shoot early last year and was blown away by her style and skill. I think she represents where skiing is headed and am excited for her to be a regular at Silverton Mountain."
When commenting on Suz's outrageous skiing ability pro photographer Erik Seo said, "Count the number of women skiers out there who will do tricks off of big cliffs in the backcountry. Are you done yet? You probably didn't get past four, did you? Suzanne Graham is one of those women. Suz is hands down the best big-mountain female skier I shoot with, and unfortunately it doesn't happen often enough."
Outside the adventure sports world, Suz is passionate about preventative health and wellness. She holds a Bachelor of Science from the University of Utah in Health Promotion and Education, is a licensed Wilderness-EMT and Yoga Instructor and studies alternative medicine and nutrition in her spare time.
Look to the skies this season at Silverton Mountain, you may just catch Suz Graham throwing one of her signature lofty backflips!
Silverton Mountain Opened for the 2011-12 ski season Dec. 3 with some of the best conditions in Silverton's history with 99 percent of the mountain open and great powder snow. It is always good to brush up on your avalanche skills before heading into the mountains. The Avalanche Level 2 class is being offered at Silverton Mountain Dec. 8-11 for $379. The Level 1 Avalanche class is offered Dec. 16-18, 2011 for $299.