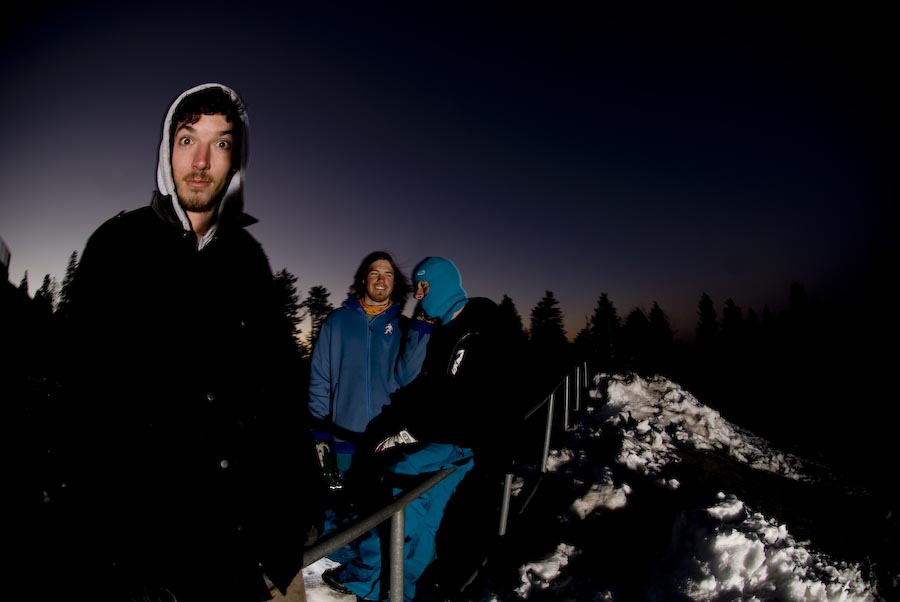 Mervin Mfg. is proud to announce the addition of Northwest ripper, artist and general cultural maven Sean Genovese to the Bent Metal team. Sean's long relationship with Mervin and history of shared tastes and ideals has brought together Surrey's favorite son and one of snowboarding's biggest anti-heroes with Bent Metal, builders of adjustable binder machines.

Sean brings an insane combination of backcountry madness and clean urban creativity to Bent Metal, joining Sammy Luebke, Jesse Burtner, Jason Robinson, Ted Borland and Martin Cernik. Along with his array of snowboarding skill, Sean brings hard work, creativity and a DIY spirit. This season look for Sean as he releases two year's worth of unseen footage in the 2012 Dinosaurs Will Die movie. He'll also be on the judging platform for The Feeders! and Downtown Throwdown tours sponsored by Mervin Mfg.

Local lurker, Bent Metal Larry said, "I saw Sean back flip ten different snowboards in ten minutes then he nollied over Canada, both with perfect execution, merry boot season."

Jesse Burtner said, "Geno is the truth. True snowboarder, true friend, true artist and true badass. Sean and Bent Metal is a match made in snowboard hell!"
Sean said, "It feels right, being back in a pair of Bent Metals. I've always looked up to and admired what the whole crew at MERVIN has done and stood for. Ever since we split ways when I started DWD, it's been a goal to be able to work together again in someway. Glad to be back!"

Bent Metal is a perfectly executed binding with zero innovations. You've probably got it, if you get them.