April 10, 2011
Valdez, Alaska – A new tradition has been born on Thompson Pass in the legendary Chugach Mountains of Alaska. The Recco World Freeriding Championships went off – combining the ski field from the scheduled but weather cancelled WESC tribute with the tribute to the original big mountain snowboarding event, The King of the Hill.
"Due to challenging weather conditions during the competition, we decided to combine the fields from the ski and snowboarding events – what we came away with was an event the seamlessly combined both alpine traditions." Competitors agreed. "I loved watching the skiers. Dan Vandermeulen's runs were my favorite of the day," said competitor Mike Basich.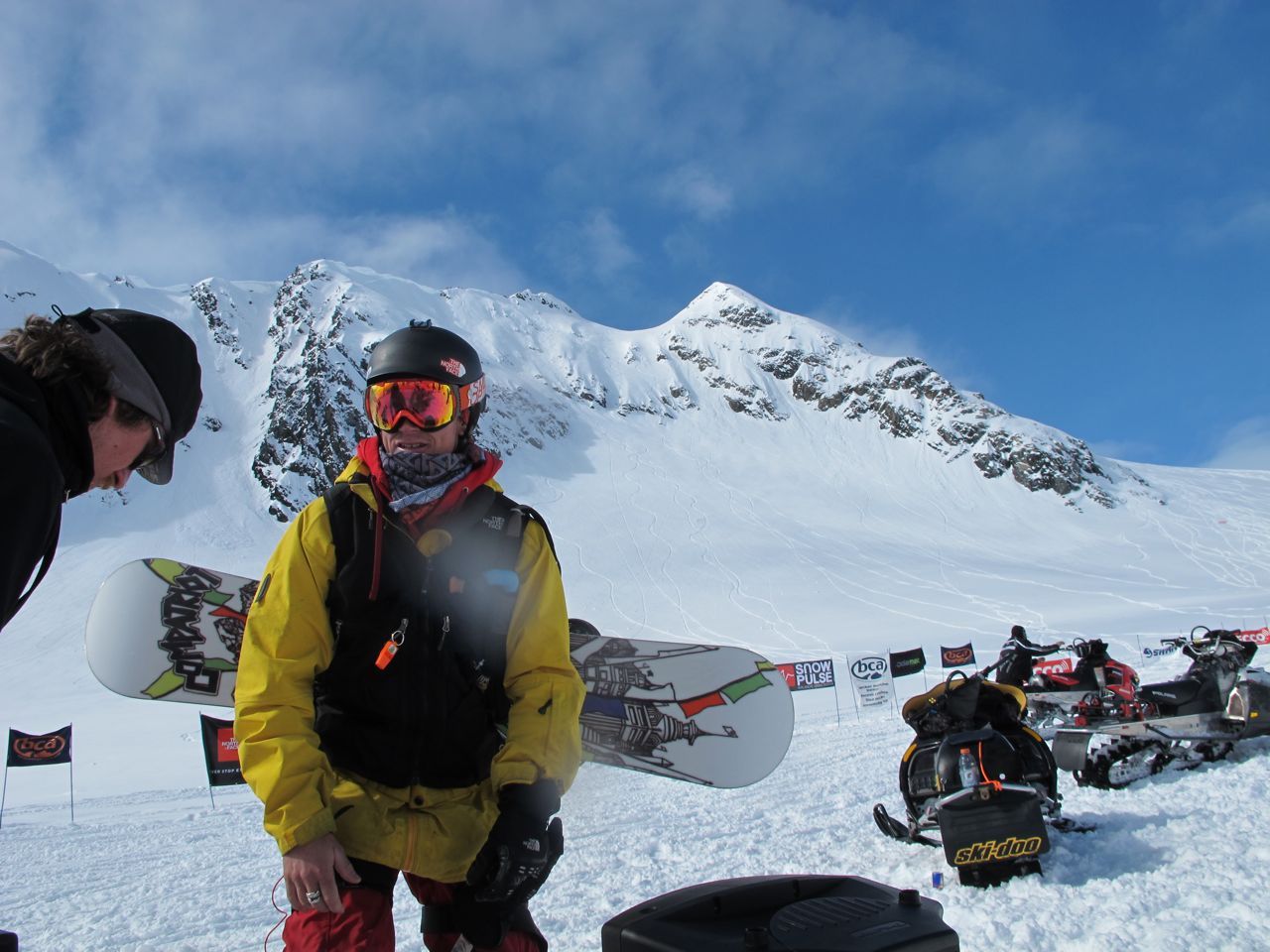 On Wednesday, the skies over Alaska finally cleared with morning skies electric blue. The local National Guard as well as hardcore local snowmobilers rallied riders to the contest venue – Bro Bowl where the skiers went first – and mountain man legend Dan Vandermeulen dropped in flashing a high speed run over large exposed cliffs – setting the standard for the entire field. Dan ended up taking the victory with two hairball runs in no fall zones. Of note, Dan had the highest combined score of the event as the only competitor to top 500 (out of 600) points.
Next the snowboard competitors took to the stage –TNF Masters Champion Aaron Robinson straight lined both runs – even charging one switch. Former national halfpipe competitor Ross Baker turned heads as well. "Ross really surprised me with how hard he rips for a young guy." said Snowboarder Magazine photographer Jeff Hawe. Ross grabbed second place. Mammoth local Scott Sheer took the third spot, stomping large cliffs in each run. The winner was Kirkwood local Will Brommelsiek taking top to bottom runs fluidly through some of the venues most challenging and dangerous terrain.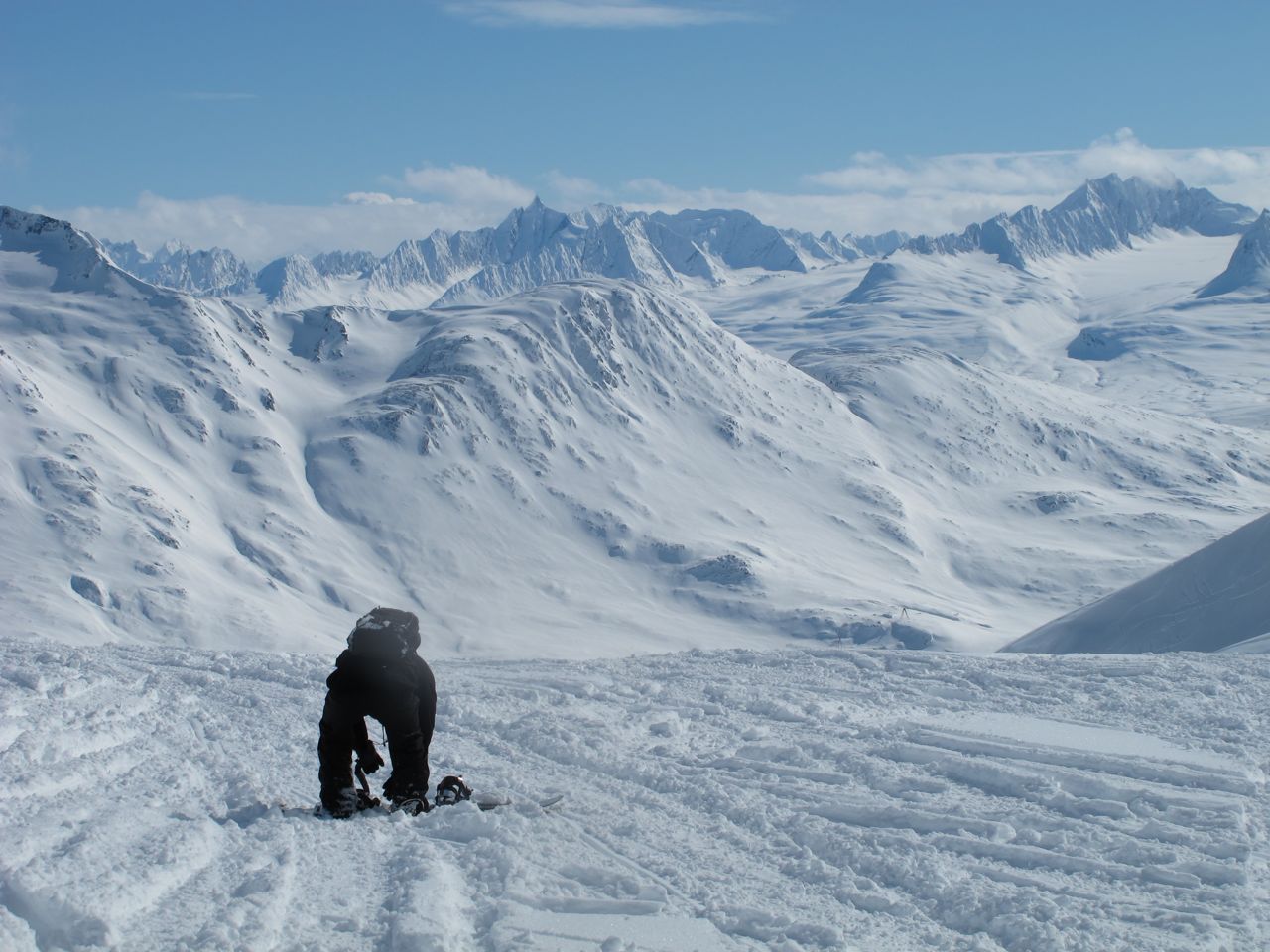 On the women's side, Juneau's Holly Enderle took the victory with clean airs and a fluid line through Bro Bowl. North Face Masters champion Iris Lazzareschi took second place and Australian Rachel Sheidow rounded out the podium.
Tailgate Alaska finishes up today with a couple of days of electric blue weather, concluding another banner year for the World Freeride Festival. According to organizer Mark Sullivan, "This year we learned a lot about putting on a major event. We worked with the State and local governments, local population and wintersports community to create something unique for mountain enthusiasts. Perhaps men's competitor Dave Watson summed it up best, "This has been an amazing learning experience. It is awesome and I am definitely coming back"