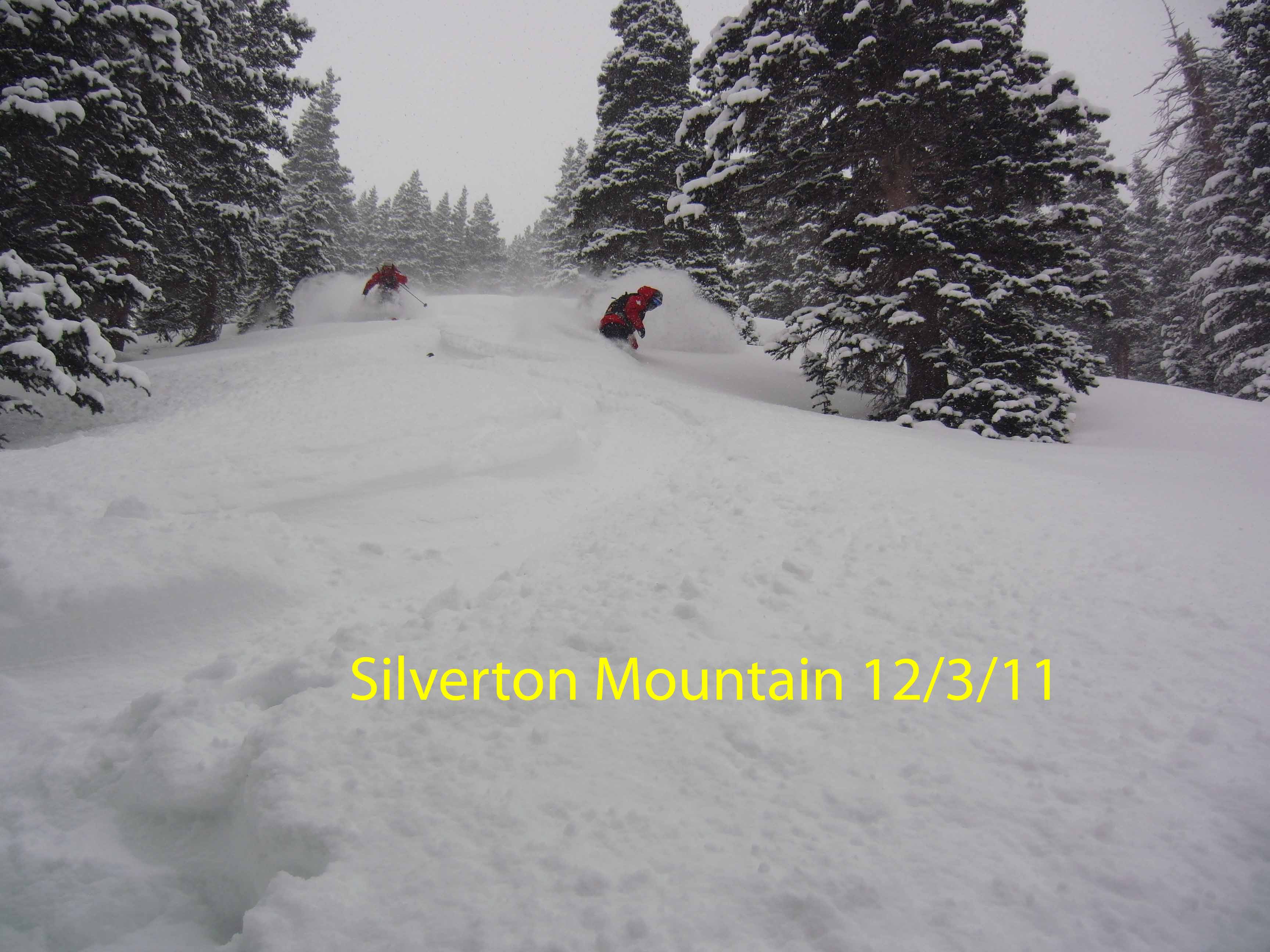 Silverton, Colo., July 16, 2012… There is big news at Silverton Mountain. Silverton Mountain is keeping it old school and bringing back the ½ price unguided season pass sale for only $399! Need a better deal? The unbelievable season pass deal also comes with ½ price heli drops (standby), an additional 15 free ski days at other Colorado Resorts (5 days A Basin, 5 days Monarch, & 5 at Loveland) and $79 guided skiing (standby). If you live anywhere in Colorado and have ever thought about an unguided Silverton season pass this is the time! Starting August 1, the price increases to $499 and once a predetermined limit is reached the price returns to the regular $799.
Open 7 Days a Week This Year.
Silverton Mountain also added a truckload of extra dates to the holidays and will be open 7 days a week from Dec 15-30 (excluding Xmas which will be closed). New for 2013, the ski area will also be open Presidents Day. Even better, prices remain unchanged again for the 2012/2013 winter season.

Silverton Mountain Guides in the new TGR Movie.
If those don't wet your whistle for adventure, head to Alaska in 2013 with Silverton Mountain Guides www.silvertonmountainguides.com. Be sure to watch the Teton Gravity Research Film "The Dream Factory" to get a good look at the Silverton Mountain Guides Alaska Heli terrain. TGR came to the Silverton Mountain Guides Northern Chugach Zone for almost two months this past season to produce their new film. Silverton Mountain Guides is located in a unique and undiscovered area of Alaska and is the only heli operation in this fantastic location. Save $500 off your Silverton Mountain Guides Alaska Heli trip by booking before 9/15/12.
Click Here To Watch TGR's Newest Trailer For Their Movie "The Dream Factory"