November 29, 2011
— John Clary Davies
The Friends of Shames nonprofit has come to terms on a deal to purchase the Shames Mountain Ski Area. The transaction will make Shames the first nonprofit cooperatively owned ski area in Canada.
Located in British Colombia's Coast Mountain Range, Shames receives an average of 480 inches of snow annually. A lone chairlift and T-bar access 1,600 vertical feet on its 8,700-acre lease (though just 144 of that is in bounds). FOS expects the deal to be finalized any day. Once it is, the group's 900 (and counting) members, each of whom bought into the ski area for $299, will be lifetime owners.
"It's been a crazy road," said Jon Hopper, one of the founding directors of FOS, "but we built great momentum and it looks like Shames Mountain is going to stay."
After operating at a loss for eight of the previous ten years, the owners of Shames put the ski area on the market in 2003. In 2008, an organization called the Mountain Rider's Alliance looked to purchase Shames and turn it in to a for-profit cooperative, but the group lacked local support. The owners received several more offers, including one from Chinese businessmen that wanted to turn it into a private hill, but resisted more lucrative deals until they found the best fit for the community.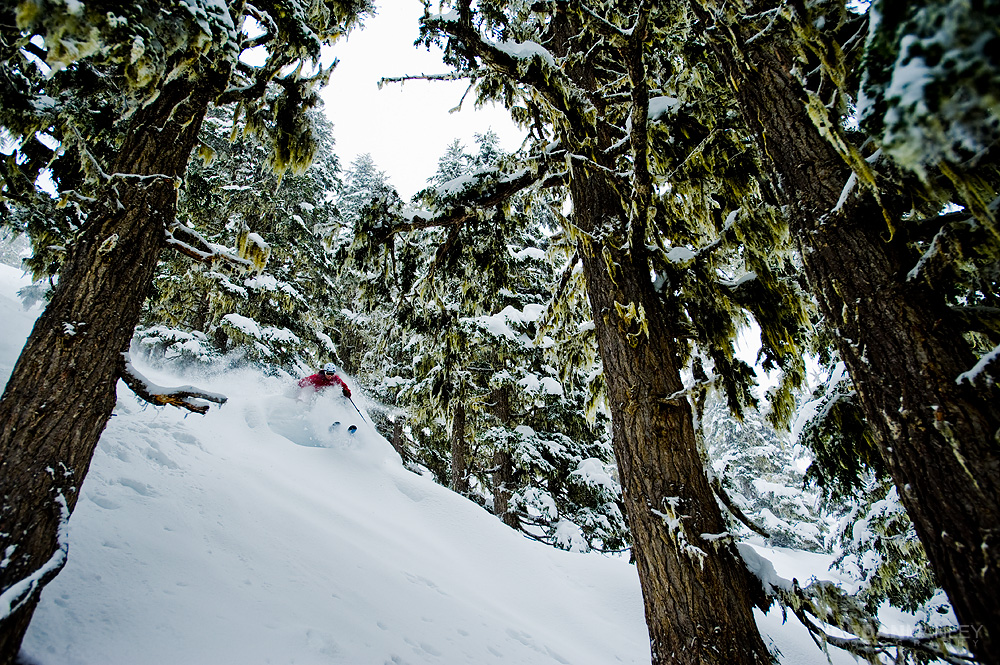 "[The owners] are all skiers," Hopper said. "They built it and maintained it for everybody in the area. You have to give them props for having the vision and having that strength to stick to their integrity."
Friends of Shames started three years ago by a group of residents that didn't want to see their local hill disappear.
"A group of people got together and found a way to solve this and have a sustainable thing up here for the long term," Hopper said.
The group researched several different business models and concluded the community cooperative was the most viable. As nonprofit owners, all revenue the ski area generates will be put back in to the ski area for infrastructure improvements, and all owners have a voice in how the ski area is managed and operated.