From June 20-23, ON3P Ski Company is holding its second annual Beartooth Summer Session at Red Lodge International Summer Ski Camp on Beartooth Pass in Montana. Check the press release below and try to come up to this remote, spring skiing paradise for this small, core competition that's sure to be a freaking blast. If skiing in June isn't enough for you, ON3P says they have about $6,000 of gear and cash to give away.

The Beartooth Mountains are a magical place on the Montana-Wyoming border, just northeast of Yellowstone National Park. The range is part of the Beartooth Plateau, the largest area above 10,000 feet in the United States. The Beartooth Highway cuts through this area from Cooke City, Montana, to Red Lodge. Once this pass opens, there's backcountry skiing easily accessed right off the road and at Red Lodge International Summer Ski Camp, which is open for skiing in May, June and July.

Read below for more details on the Beartooth Summer Session.


After a successful introductory year, the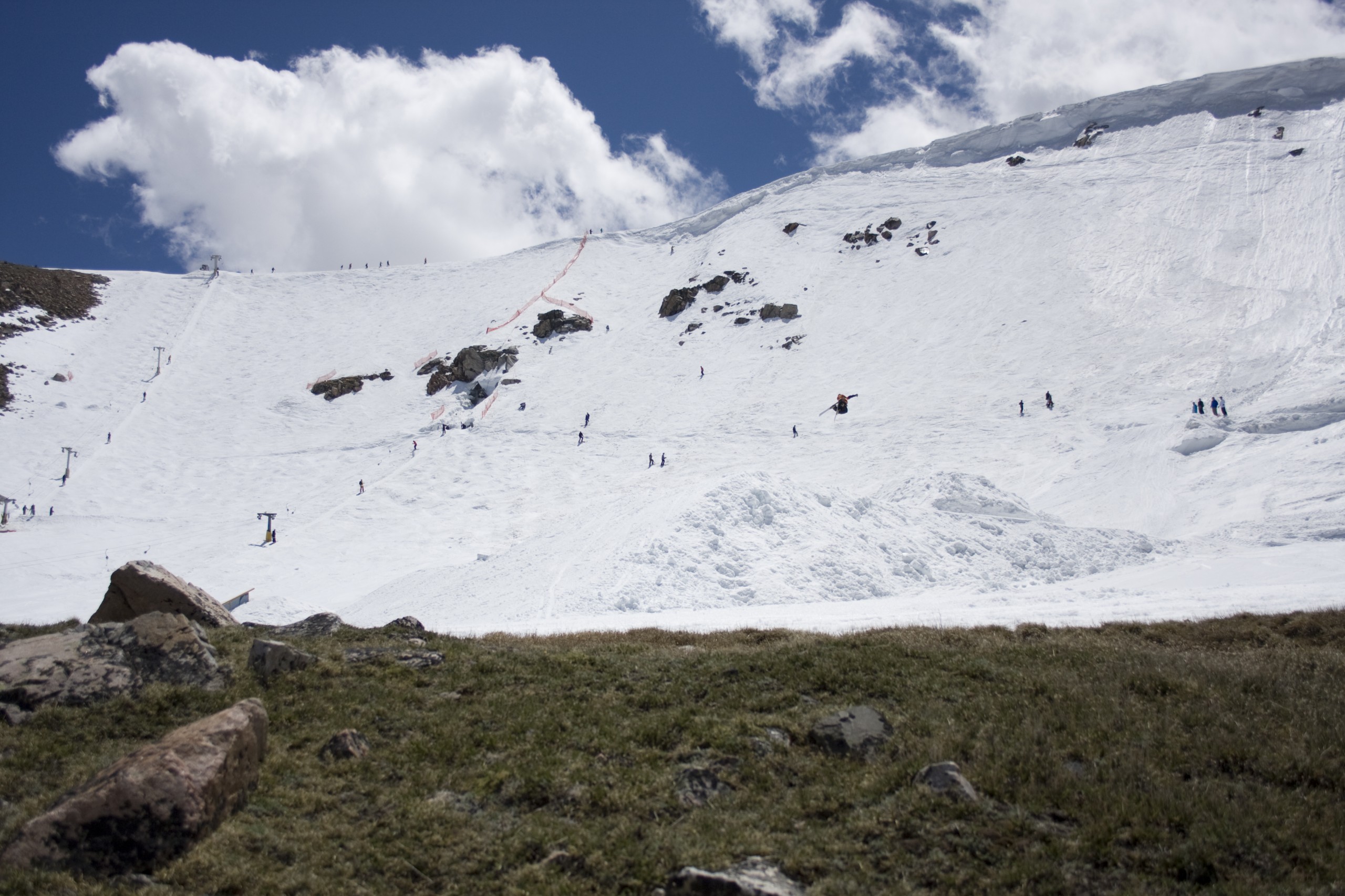 Red Lodge International Summer Ski Camp.

On Thursday, June 21, Beartooth Mountain Guides will be leading a snow safety clinic at the ski area. Participants will learn about proper travel technique, rescue technique, and snow depth analysis.
On Friday, June 22, Beartooth Mountain Guides will be offering guided backcountry skiing. Clients will travel with certified backcountry guides in groups with a 4:1 client to guide ratio. Participants interested in skiing with the group need to have a transceiver, shovel, and backpack. Participants must be able to hike and ski proficiently at 11,000'.

On Saturday, June 23, the session comes to a finale with a big mountain slopestyle competition with a prize purse totaling $6,000 worth of cash and gear. Competitors will ski top to bottom laps on Twin Lakes Headwall. The course will feature natural and manmade features including cornices, chutes, drops, rails, and jumps. Classes and categories will be determined closer to the event, once registration has begun.

European Style lodging is available at the Westminster Spires Camp. If you book through ON3P, you get four nights nights of lodging, three free lift tickets and a free t-shirt for $270. The camp is located 10 miles from Red Lodge and 13 miles from Beartooth Pass. The camp features a communal kitchen, bunk beds, showers, and toilets.

Red Lodge Summer Ski Camp is located 23 miles from Red Lodge Montana near the Beartooth Pass. The top of the headwall is near 11,000′ in elevation. Advanced skiing ability is strongly recommended as there is a mandatory 30 degree run into the ski area.
Gardner Headwall in the Beartooths Mountains.

ITINERARY

Wednesday, June 20 — Check in, meet and greet bbq
Thursday, June 21 — Lift accessed skiing at Red Lodge Summer Ski Camp, optional snow safety clinic $10, free ON3P demo
Friday, June 22 — Lift accessed skiing at Red Lodge Summer Ski Camp, optional guided backcountry skiing $70, free ON3P demo
Saturday, June 23 — Lift accessed skiing at Red Lodge Summer Ski Camp, big mountain slopestyle comp Price TBD, free ON3P demo, afterparty in Red Lodge
Sunday, June 24 — Check out, optional ski day