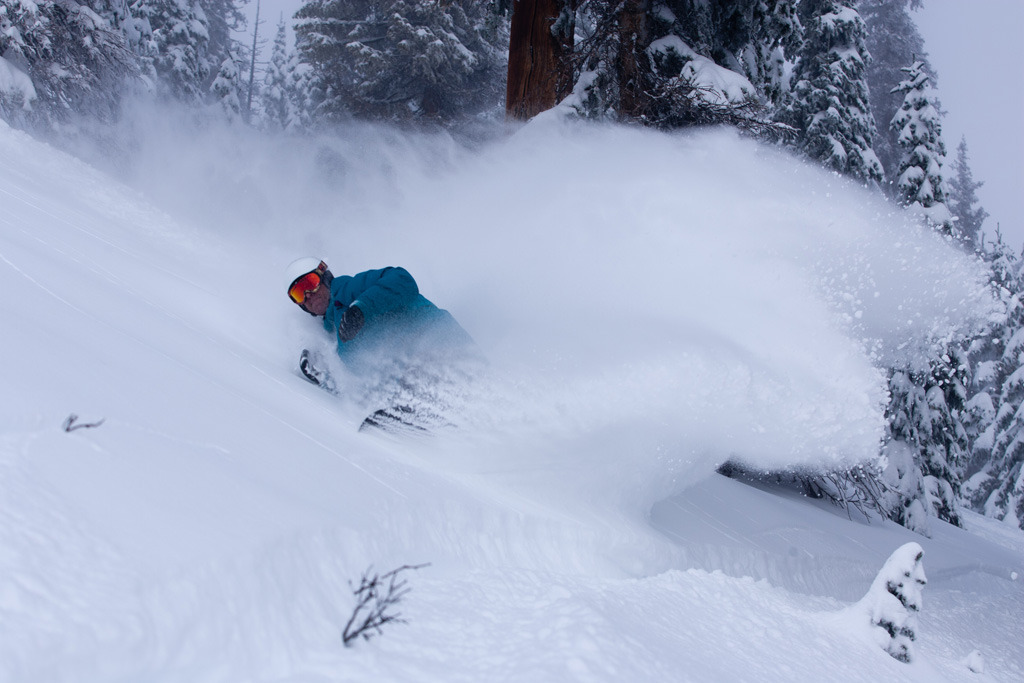 A snowboarder slashes a turn at Colorado's Wolf Creek Ski Area on Saturday, October 8, 2011.
October 10, 2011
Game on! With the snow in the West this past weekend, people were skiing almost everywhere.
Southern Colorado's Wolf Creek Ski Area, the first area to officially open, reported that roughly 1,500 skiers and snowboarders made the trip for its Saturday opening — possibly the earliest ski area opening date in Colorado history. Some people were so stoked that they slept in their vehicles in the parking lot to catch the season's first chair Saturday morning.
Eight inches fell Friday night to compliment the three feet that had already fallen. Opening day was a powder day.
A snow depth of 35 inches at the summit and 32 inches midway is quite respectable, and 44 inches of snow to date is unheard of for an opening day at Wolf Creek. The ski area will remain open through Columbus Day and then reopen for Saturday and Sunday, the 15th and 16th, after not operating Tuesday through Friday.
Meanwhile, plenty of others got out this weekend to take advantage of the snow in the West, even if their local slopes were closed.
Below are some shred videos from this weekend. Enjoy them, then get out there. It's on.
The Never Summer crew at Wolf Creek:
The Point Of Release crew at Grand Targhee, Wyoming:
Alpine Meadows, California:
Some ghetto fabulous Utah shredding:
"Ridiculous October Powder" in Telluride: