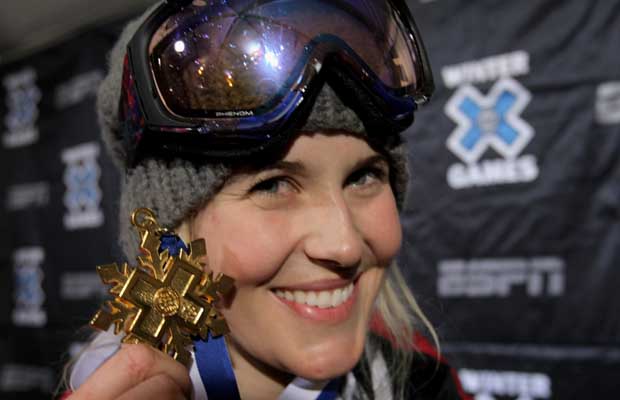 Pioneering Whistler halfpipe freestyle skier Sarah Burke is in critical condition in a coma following a crash in Park City, Utah, on Tuesday.

Burke, 29, was training on Park City Mountain Resort's "Eagle Superpipe" in the early afternoon when she suffered a head injury following a landing, witnesses said.

"Apparently she landed on her feet at the bottom of the pipe and then kind of bounced on to her head," said Canadian Freestyle Ski Association CEO Peter Judge, who heard accounts from athletes at the scene.

"It didn't look like it was a real stunner of a fall, but obviously it was one of those ones where she hit just right and it was more pointed than it appeared."

Park City Mountain Resort mountain patrol stabilized her at the scene and then transported her to base patrol, said Andy Miller, the resort's communications manager.

"From there, she was flown to a hospital in Salt Lake City," he said.

Judge said the severity of her injury is not yet known.

"The thing with head injuries, and even comas, is that they can be very deceiving," Judge said. "A coma could be something that's quite mild, and you come out of in a certain period of time, or it can be significant. At this point, it's pretty speculative to try and pin exactly what it is, or what the implications of it are."

The 22-foot superpipe hosted the 2002 Winter Olympics men's and women's snowboard halfpipe events and the 2011 FIS Freestyle World Ski Championships halfpipe competition.

It is the same superpipe where snowboarder Kevin Pearce was severely injured during training on Dec. 31, 2009. Pearce suffered traumatic brain injuries but recovered and returned to riding on snow last month.

As of late Tuesday, Burke's husband, skier Rory Bushfield, and Burke's mother were trying to arrange travel to Salt Lake City.

"Sarah is a very, very strong human and she will be fine," Bushfield said.
Via the Vancouver Sun.