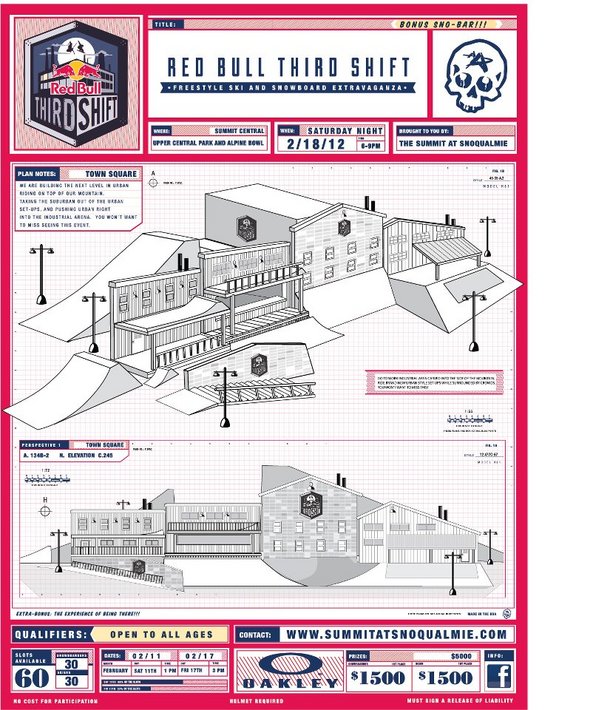 Red Bull and The Summit at Snoqualmie proudly present an insane new freestyle ski and snowboard event, Third Shift. Check out the layout!

Red Bull is looking for the top 30 skiers and top 30 snowboarders to take part in the freshest push in urban night riding. This industrial course is built like no other – expect big airs, buttery moves and a snow bar. You won't want to miss seeing this go down.

Qualifier No. 1 was Saturday Feb. 11, but Qualifier No. 2 is Friday, Feb 17. This will be last chance to qualify for this event. Registration will be in the Central Park Yurt from 12 p.m. to 2 p.m.. Helmets Required. Waivers required and parent signature required if under 18 (original waivers will need to be signed by parents in a red or blue pen and will need to have a parent's cell phone number for verification purposes). Open to skiers and snowboarders.

After the qualifier, riders that make it into the Main Event on Saturday Feb. 18 will be announced.