Las Vegas Ski And Snowboard Resort claims it was the first to open for the 2011-12 season.
— John Clary Davies
On Friday, Oct. 7, employees at the Las Vegas Ski and Snowboard Resort, just 40 minutes from the strip, planned their opening day. There weren't any press releases, Tweets or Facebook updates, just a call to some locals that they might want to be there by 7 a.m. the next morning.
"We didn't want the word to get out," said Vegas action sport manager Keith Pfahler. "Amazingly enough, it kind of spread and three or four kids from Big Bear slept in the parking lot. We didn't advertise because we wanted to be the first to open."
The next morning, Vegas loaded the locals at 7:33 a.m., 27 minutes before Colorado's Wolf Creek, so it could claim it was the first ski area to open in North America. They opened one run with a 12-inch combination of natural and man-made snow. Vegas continued operations on Sunday, but won't spin lifts regularly until after Thanksgiving.
Wolf Creek, meanwhile, with a 46-inch storm and 600 open acres, thought they were claiming the season's first tracks.
A snowboarder gets deep in Wolf Creek's opening day powder on Oct. 8, 2011. Meanwhile, lifts were turning near Las Vegas.
"Had we known it was going to be like that we would have opened a half an hour earlier, but we didn't know," said Wolf Creek vice president of marketing sales Rosanne Pitcher.
The usual early season birds, such as Arapahoe Basin, Loveland Pass and Sunday River, waged a friendly contest on Twitter with the hash tag #racetoopen. Pitcher says Wolf Creek's opening was more valid than the silent Vegas first chair because they had 1,500 guests each day, and plan to operate regularly on weekends. Arapahoe will have its own claim starting today, as it begins running lifts daily.
"Semantically speaking, [Vegas] opened 27 minutes before we did," said Pitcher. "But we're operating for the '11-'12 season, so we believe our ski area was the first to open for the season, if you're talking about overall picture of it."
Lost in the mix is Mount Hood's Timberline, who, after taking most of September off, began its regular '11-'12 weekend operations on Sept. 30.
"We don't get involved in that first game because we are always first," said Timberline's Jon Tullis.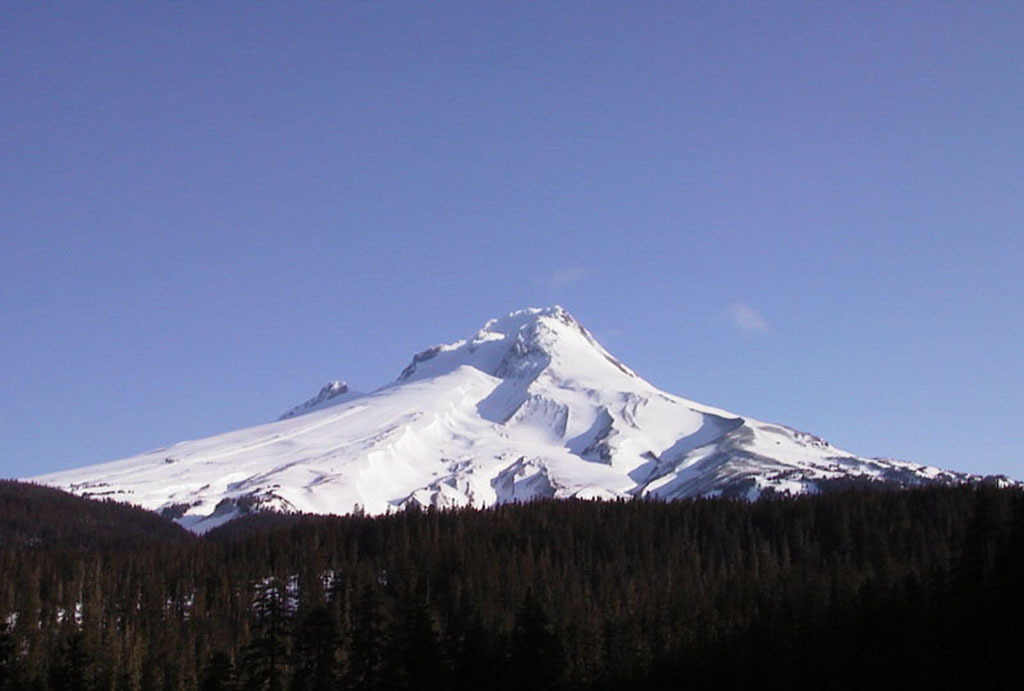 There's always snow on Mount Hood.