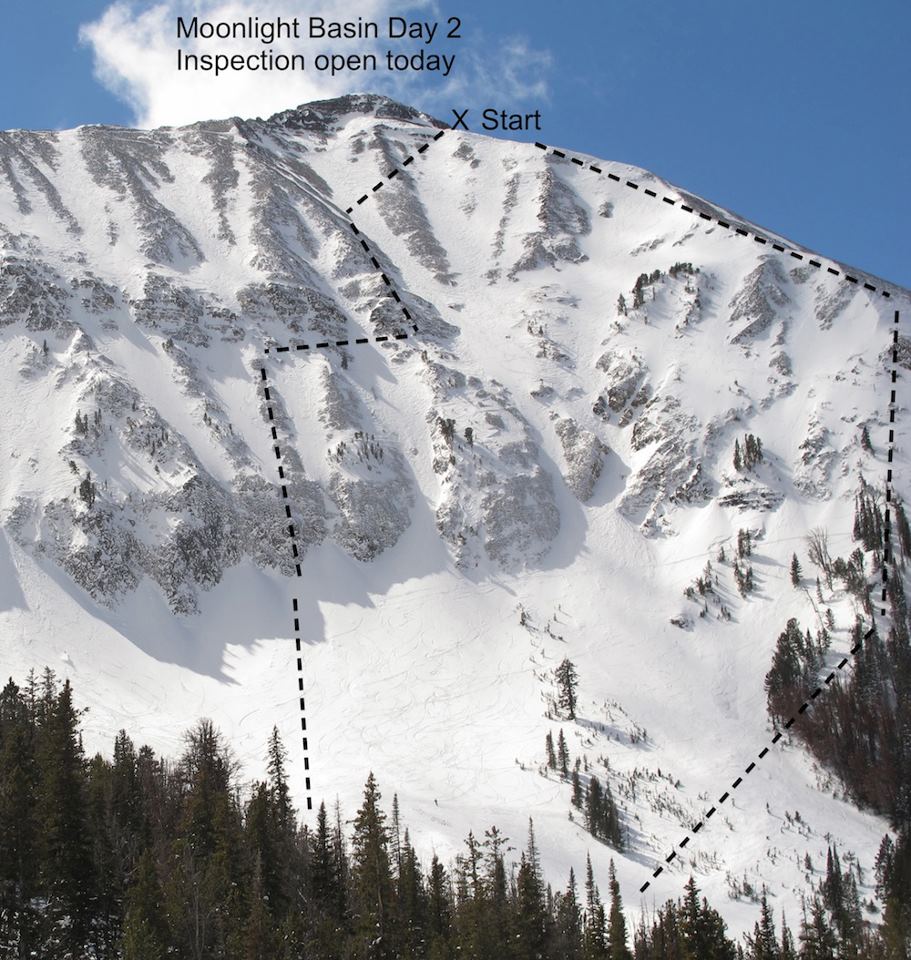 Moonlight Basin, MT, March 24, 2012- With great snow, sunny skies and amazing skiing, Day Two of the Subaru Freeskiing World Tour Qualifier at Moonlight Basin will be one to be remembered for a long, long time. 49 competitors braved the extremely exposed, rocky hike to the top of the "Three Forks" zone, and were rewarded with 1,500 feet of vertical lines and the chance to win spots on the Subaru Freeskiing World Tour.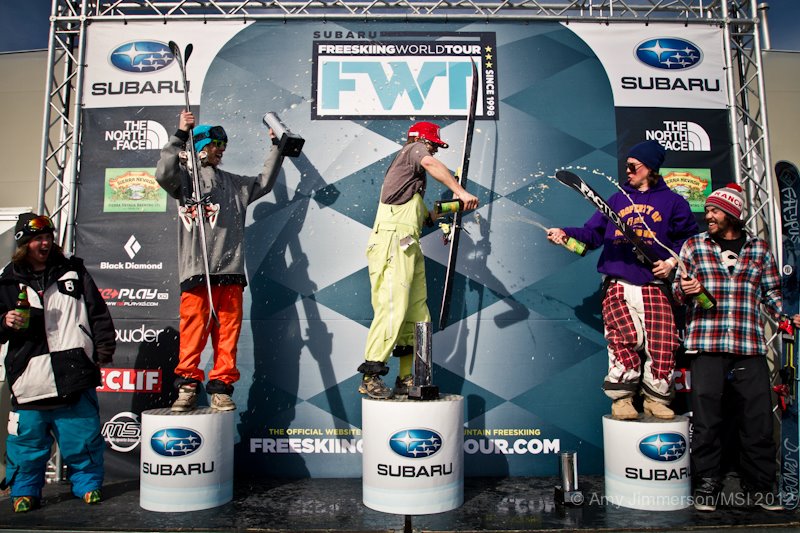 Kyle Taylor (1), Dylan Siggers (2) and Ben Ogilvie (3) on the podium at Moonlight Basin.
Kyle Taylor skied flawlessly through Day 1 and Day 2, and took the win in the men's division, closely followed by Fernie locals Dylan Siggers and Ben Ogilvie. Taylor took a unique line into "Class 4" and skied fast and aggressively throughout.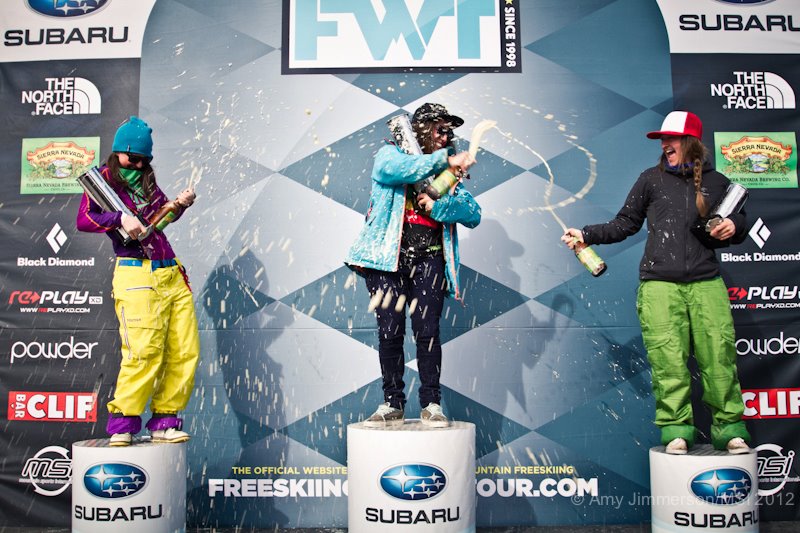 Natalie Segal (1), Hadley Hammer (2) and Molly Etters (3) on the podium at Moonlight Basin.
In the hotly contested women's field, Australian Natalie Segal improved upon her 2nd place performance in Day 1 by receiving the highest Day 2 score to take the win. Hadley Hammer and Molly Etters were both within one point of taking the top spot, finishing in second and third place.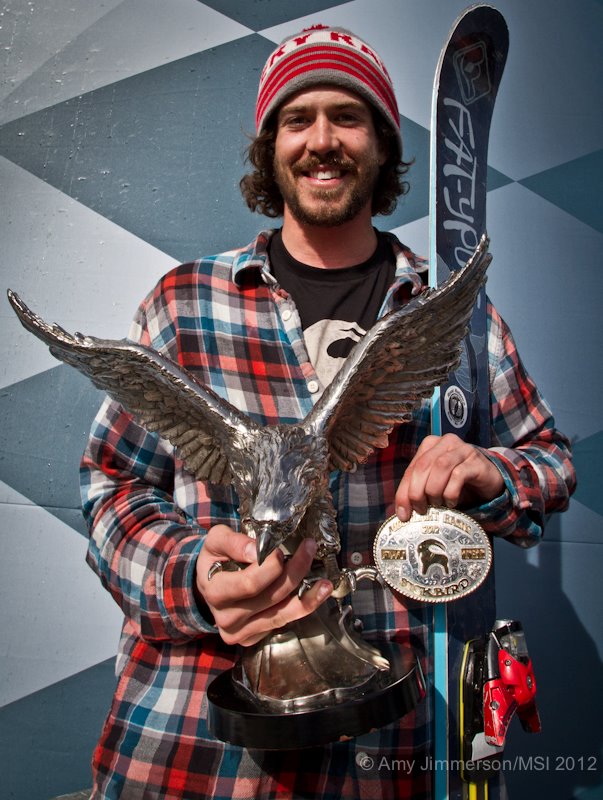 Randy Evans won the Sickbird award.
The Backcountry.com Sickbird award was handed out to Bridger Bowl/Crested Butte local Randy Evans. Frankie Alisuag remarked, "Randy Evans has been in the game for quite some time and it's evident things are starting to come together for him. He has always been an exciting skier to watch, and it is just a matter of time until he will hold a title."
Dylan Siggers took home The North Face Young Gun Award.
Dylan Siggers followed up his podium finish by also taking home The North Face Young Gun Award, recognizing riders under the age of 21 that demonstrate raw talent and innovation in their riding style. "Dylan Siggers had a remarkable performance today, jumping from 14th to 2nd, by taking advantage of the creativity and style category by throwing a back-flip, 360, and front-flip in his run. I'm really looking forward to what this 18 year old will show in the future," said FWT host Frankie Alisuag.
The Subaru Freeskiing World Tour will now move onto Kirkwood, California, for the World Championships on April 4-9th.